Rodney Harrison Couldn't Be More Wrong Blasting Pats' Superstar Rob Gronkowski
February 9, 2012

Win McNamee/Getty Images
Rodney Harrison's criticism of New England Patriots tight end Rob Gronkowski partying after losing Super Bowl XLVI to the New York Giants is incredibly stupid and proves the former All-Pro safety is still bitter about losing Super Bowl XLII to the Giants.
"I guarantee you this, if Willie McGinest, Tedy Bruschi, Larry Izzo, Richard Seymour or myself had been at that party, [Gronkowski] probably would have got his head rung," said Harrison, who admitted he has not seen the video or photos of Gronkowski dancing at the party. "There's no reason for that to happen."

"When we lost the Super Bowl, any of my Super Bowl losses, I was so devastated the last thing I ever wanted to do was party, let alone dance or take off your shirt," he added. "It's just immaturity. It's not right. He made a mistake and I'm sure he feels absolutely stupid about it at this point. There's a time and place for everything."
Harrison needs to shut up and worry about his own issues, like being a better football analyst for NBC.
Let it go, Rodney, we understand missing an opportunity to go undefeated and become the best team ever was extremely hard. Everyone in New England will never forget it.
It's painfully obvious that Harrison cannot stand seeing David Tyree highlights over and over again, and now that the Giants have beaten the Patriots in the Super Bowl a second time, that highlight isn't going away anytime soon.
To be fair, I would be pissed off too if the one highlight everyone showed of my Hall of Fame-worthy career was of a massive failure that might have cost my team a perfect season.
So what if Gronkowski is partying after a Super Bowl loss? Are we to expect him to go sit in his hotel room and cry and watch the game again to see how much better he could have played?
Absolutely not.
Does Harrison think Gronkowski isn't upset about losing? If he does, he couldn't be more wrong. Gronk is a guy that always looks like he's happy and is having a good time, but that doesn't mean he doesn't have a strong competitive fire.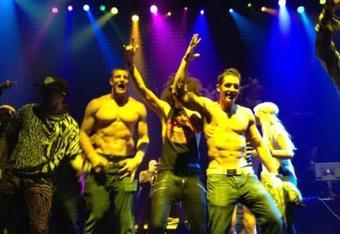 Former Patriots defensive coordinator and current ESPN analyst Eric Mangini had a different take on the situation than Harrison.
"I don't think he was celebrating the loss. What they were celebrating was the accomplishment of getting there," Mangini said on SportsCenter. "It's the last time they're going to be together. There's going to be so much change with free agency and the draft. This is the last time this group of men are going to be together, and they have their families. Did he take it too far, was there alcohol? I don't know any of those things. But I don't think it was a celebration or him not caring about the fact they lost. It was more the event of being together in that moment."
Mangini is absolutely right. The Patriots had a remarkable season in making the Super Bowl, and even though they lost, the players should be proud of how hard they fought all the way to the end.
Many of these players might not come back to New England next season, so the Super Bowl was the last time they got to hang out as a team.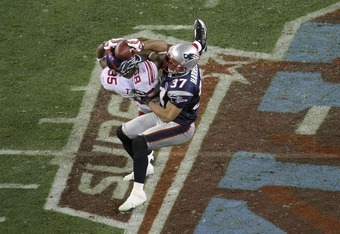 Doug Pensinger/Getty Images
Mangini and I both agree that celebrating in the way Gronk did doesn't mean he doesn't care that the Patriots lost. Of course he's angry they lost, but there's no reason to pout and moan about it when there's a bright future to look forward to.
People have different ways of handling defeat. Some choose to be quiet and reflect at home, while others like to forget about the hardship and spend time with friends and teammates.
Neither way of moving on is wrong, and Harrison needs to respect Gronk's decisions on how to forget about the loss.
Harrison needs to shut up and worry about his own life. We all know the Tyree catch and Harrison not being able to break up the play will haunt him forever, but the Patriots losing to the Giants again does not give Rodney the excuse to go after Gronkowski like he did.
Gronkowski party photo courtesy of The Big Lead