Dallas Mavericks: Lamar Odom and 2 Moves Mark Cuban Is Already Regretting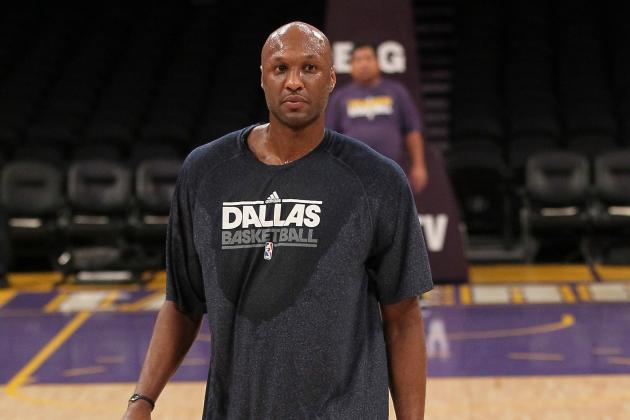 Stephen Dunn/Getty Images

What a difference seven months can make.
Fresh off an incredible NBA championship run, Dallas Mavericks owner Mark Cuban and GM Donnie Nelson weren't allowed a whole lot of time to bask in the glory of Dallas' improbable Finals defeat of the Miami Heat.
Instead, Mavericks management was forced to deal with a more pressing issue: what to do with free agents Tyson Chandler, J.J. Barea, and DeShawn Stevenson.
All three played key roles in the Finals run, but would understandably look to cash in as free agents.
Mavs fans are well aware of what transpired. Management allowed the trio to walk in hopes of making a run at the high-profile free agents available in 2012 (read: Deron Williams, Dwight Howard).
Acquired in a trade from the Lakers in his final contract year, Lamar Odom was supposed to help fill a temporary void left by Tyson Chandler and co. So far, Odom has performed miserably, appearing apathetic, disinterested and a little more Kardashian every day.
With that being said, here are three moves that Mark Cuban and Donnie Nelson wish they could've foreseen.
Begin Slideshow

»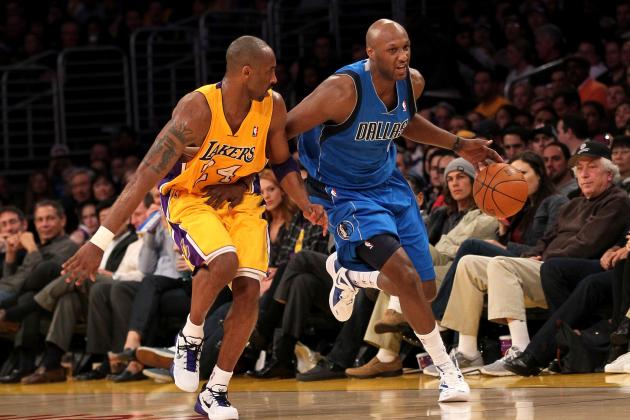 Stephen Dunn/Getty Images

It's about time the coddling ceased for baby Lamar. We get it—his feelings took a few lumps.
But, LA totally blindsided him!
The NBA is not a Southern California reality-TV show. It's a business. Trades happen. It's time for Lamar to move past his bruised ego, get his butt back in shape and perform for the team signing his checks.
All season long, Odom has played like post-lockout Shawn Kemp. If the former Sixth Man of the Year can somehow elevate his game, this Mavericks team could be scary come playoff time.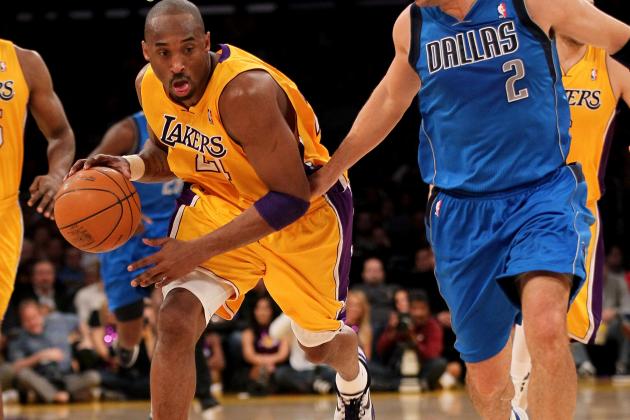 Stephen Dunn/Getty Images

The man Dirk Nowitzki affectionately referred to as "Fossil" is performing like one as of late. His four points and five assists per game are career lows for the future Hall of Famer.
But, who can blame the 38-year-old point guard for diminished production and injury trouble at this point in his career? My only problem is that J-Kidd is raking in a cool $10 million this season.
I'm not sure there's really anything Mark Cuban could have done about Kidd's contract this year. It's just painful to play the "what-if" game with that much capital.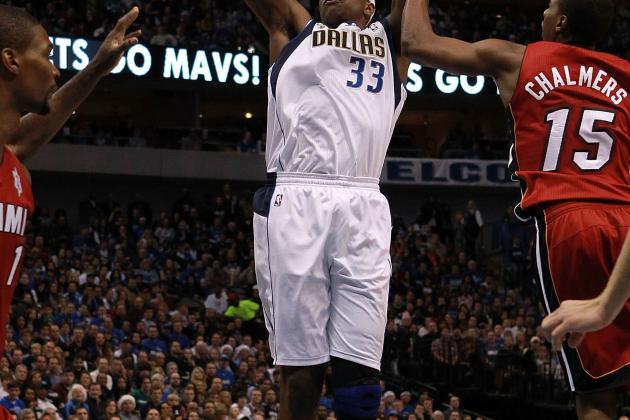 Ronald Martinez/Getty Images

When the NBA announced that each team would be allowed one amnesty clause for the previous offseason, I saw this as a godsend.
Brendan Haywood's six-year, $55 million contract was more bloated than a Newt Gingrich escapade to Golden Corral.
Assuming that Cuban used the amnesty on Haywood, the Mavs could have absolutely survived on a steady Ian Mahinmi/Brandan Wright diet for a single season.
Please, allow Brendan Haywood to be mediocre and overpriced somewhere else.
And to think that he started over Tyson Chandler at one point.