Indianapolis Colts: 5 Things Peyton Manning Can Do If He Retires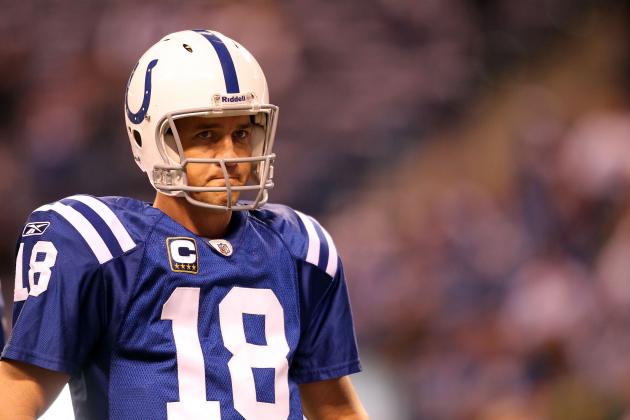 Andy Lyons/Getty Images
If we've seen the last of Number 18 on the field, we can expect to see him elsewhere soon.
Peyton Manning has quite a bit on his plate at the moment. Between getting doctors to clear him medically and trying to get Jim Irsay to clear him to play for the Colts, Manning is playing all sorts of games in the media.
Though his agent, Tom Condon, says Manning won't retire, there are plenty of reasons he should consider the move.
Not only could it be unsafe for him to resume play in the ultra-violent NFL, but unlike many other stars in the league, Manning has numerous options outside of football that he could pursue.
None of them involve taking hits from NFL players.
Begin Slideshow

»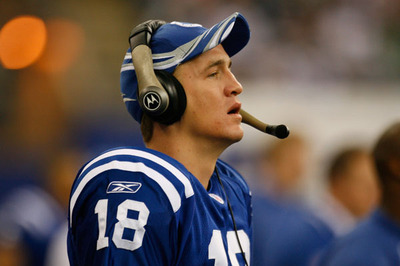 Manning has been running the offense for years.
Since he was drafted in 1998, Manning has taken the Colts' offense and made it his own. He's learned it backwards and forwards and grasped it at a level no other quarterback has ever managed.
He reads defenses like you and I read "Green Eggs and Ham."
He has brought rookies into the league over and over, acclimating them to the offense and incorporating their skills immediately and effectively.
What else do you look for in a coach?
This guy could impart his knowledge into another mind, perhaps one as brilliant and receptive as that of Stanford's Andrew Luck. Does anybody doubt that Peyton's wisdom and Luck's body would be an unstoppable force?
Doubtful.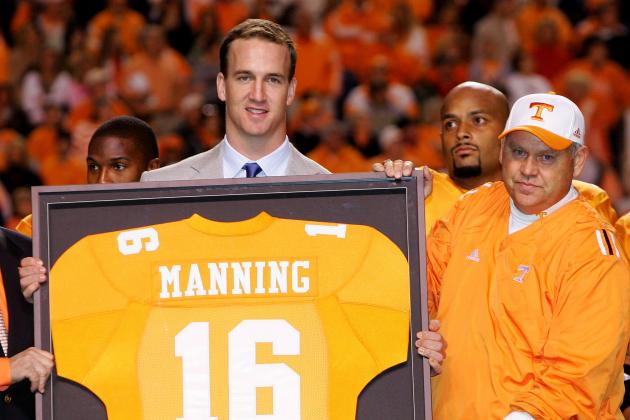 Streeter Lecka/Getty Images
Peyton's legend in Knoxville is alive and well.
Can you imagine being a high school football player and having Peyton Manning show up at your door?
He's asking you if you'd like to come be a part of the prestigious Tennessee Volunteers program. He's telling you that you could be a star for the Vols. Whaddya say?
Um. Of course, Mr. Manning.
Peyton's influence could bring the Vols backs to national relevance, after a few years of so-so play in the SEC. Naturally, Tennessee would accept him with open arms.
It would really come down to whether he wanted the job. He could probably have any job in Knoxville.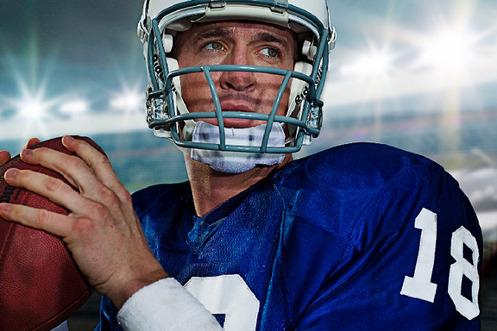 Peyton could star in football's version of Space Jam.
Peyton Manning has long been held in esteem as a brilliant commercial advertiser. Who could forget his "laser, rocket arm" Sprint commercial? Or his "cut that meat!" chant for Mastercard?
Nobody.
Which is what makes Peyton the perfect candidate for a football movie, a la Space Jam. Every kid born between 1985 and 1993 loves Space Jam more than any other sports movie they've ever seen.
True story.
Peyton could be the face that a whole new generation remembers for years to come, simply for a movie role.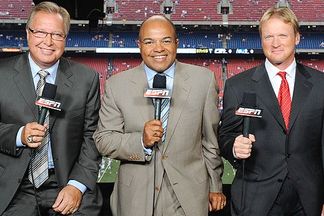 Peyton would fit right in to the television analyst scene.
The fashionable thing for retired football players to do these days is to become a football analyst on TV.
From Tiki Barber to Michael Strahan to Rodney Harrison, people want to hear what these great football minds have to say about the game.
And there's no greater football mind than that which resides in The Sheriff's head.
People would no doubt rather hear the well-spoken analyses of Peyton Manning than many of the other drones on major networks these days. I will leave the drones unnamed.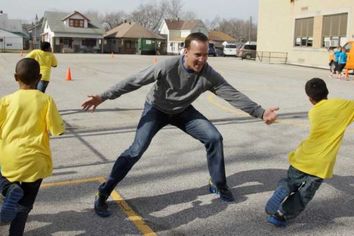 Peyton has always worked hard to give back to the community.
Upon retiring, Peyton could focus more on his Peyback Foundation, which benefits disadvantaged kids in Louisiana.
Peyton is also a member of the Red Cross celebrity cabinet.
Becoming a larger part of these organizations would not only be beneficial for those he's helping, but it could also be extremely fulfilling for Peyton.
After all, his only career has been playing a game. By becoming entrenched in giving back, Peyton could find a whole new meaning for his life.
I'm not suggesting he needs to, just saying that giving back is never a bad idea.
Here's hoping that Manning doesn't retire. But if he does, at least he'll have a few options outside of the game.