Australian Open 2012: 4 Players Who Got on Our Radar Down Under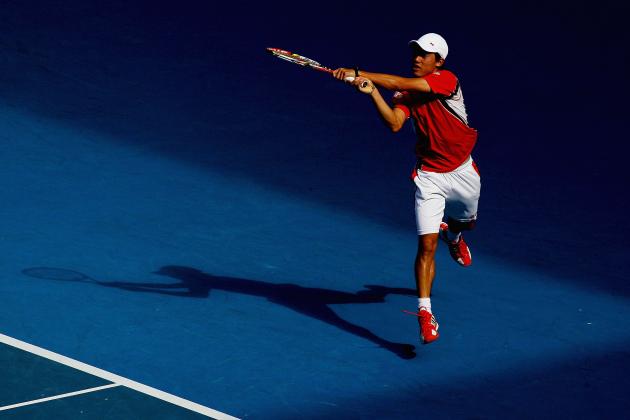 Cameron Spencer/Getty Images

The 2012 Australian Open has come and passed, but not without leaving its mark on the tennis world. Not only did it give us a final that is already being called one of the all-time greatest matches, but it also allowed for plenty of previews and predictions to be made about the 2012 season and beyond.
Obviously, play in Melbourne told us quite a bit about the game's top players, and it also gave us hints as to who has breakout potential this year. These players were not necessarily undiscovered coming into the year's first Slam, but with their play Down Under, they showed that they are on track to see success by the end of 2012.
Here's a look at some young players who did a lot to prove themselves in the Aussie Open.
Begin Slideshow

»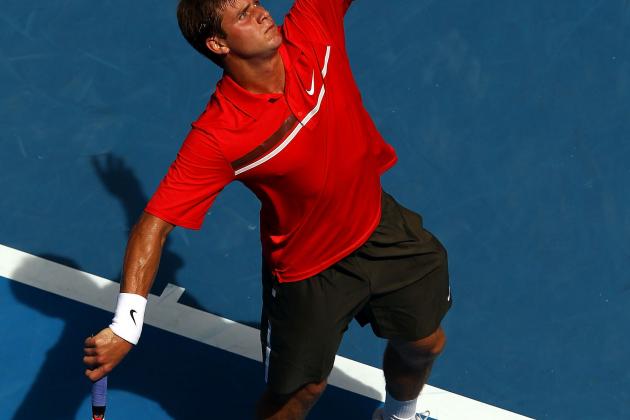 Clive Brunskill/Getty Images

On the surface, American prospect Ryan Harrison's first-round dismissal in Melbourne seems to have been a disappointment for desperate and hopeful United States fans. However, a deeper look proves otherwise.
Being drawn against fourth seed Andy Murray in the first round was a major obstacle that proved to be insurmountable for the young American, but that didn't stop him from trying.
After taking the first set from Murray, the possibility of pulling off the miraculous upset did increase slightly, and his impressive play in the following sets was enough to instill hope for America.
Unfortunately for the 19-year-old and his country, it wasn't enough to take down a player who was simply too dominant in the early rounds of the tournament.
Harrison's play and will to fight showed he will soon be ready to take on the challenges of the ATP Tour, and American fans can be hopeful to see a first title from him in 2012.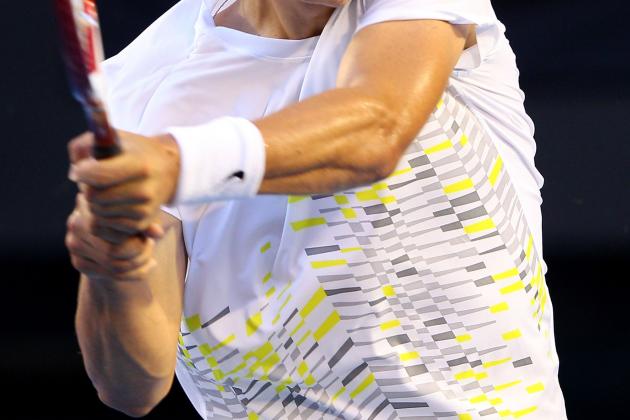 Cameron Spencer/Getty Images

For quite a while now, Australian Bernard Tomic has been widely considered the top prospect in tennis. It was only a matter of time before he busted his way onto the scene as an ATP contender.
Although the tennis world already had high expectations for Tomic, his play Down Under showed that he is ready even earlier than we expected.
The Aussie put on quite a show for his home country, coming back from two sets down to take out Fernando Verdasco in the first round and later upsetting the 13-seeded young gun Alexandr Dolgopolov in another epic five-setter.
Any high hopes that the world had for Tomic were raised by the talent he exhibited in Melbourne. The 19-year-old Australian won his first ATP title at the Kooyong Classic this year, and we can expect to see him win more titles in 2012.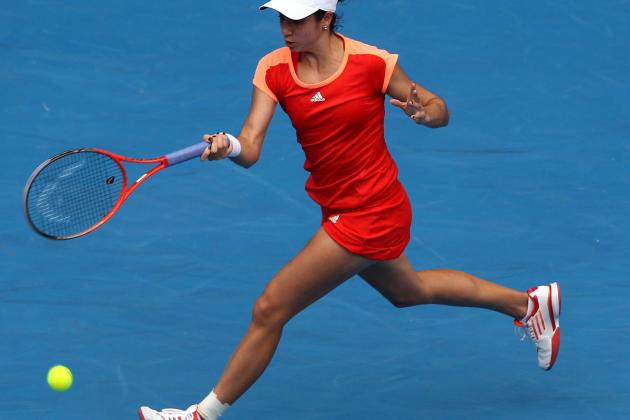 Quinn Rooney/Getty Images

Christina McHale has been an up-and-coming name on the WTA tour for a while now, and her impressive showing at the 2011 U.S. Open, which featured a straight-set victory over eighth-seeded Marion Bartoli, showed she has the potential to make a splash in the women's tennis game. Her performance at Flushing Meadows left fans wondering how long it will be until she emerges as a star.
Hopes of that happening soon were further solidified in Melbourne, after her upset over No. 24 seed Lucie Safarova in the first round.
Although a disappointing loss to Jelena Jankovic in the third round sent McHale home earlier than she would have hoped, her play further showed she is on the right track to becoming a top name in tennis. Only time will tell just how successful she can become.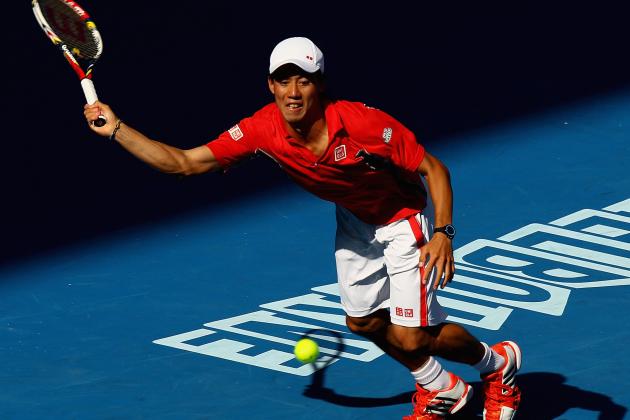 Mark Dadswell/Getty Images

Perhaps the most surprising story on the men's side came from the strong performance of 22-year-old Kei Nishikori. Kei had already been considered the face of tennis for his home country of Japan, and he certainly boosted that reputation Down Under.
With his shocking upset over No. 6 seed Jo-Wilfried Tsonga in the Round of 16, Nishikori became the first Japanese man to reach an Australian Open quarterfinal since the beginning of the Open Era. If he were seen as a hero before, he is practically worshipped by his home country at this point.
As of now, Kei has only one title (2008 Delray Beach) to show for his talent, but we can expect to see him play the late rounds of a lot of tournaments in the coming years.