The NBA's 8 Most Devastating Injuries This Season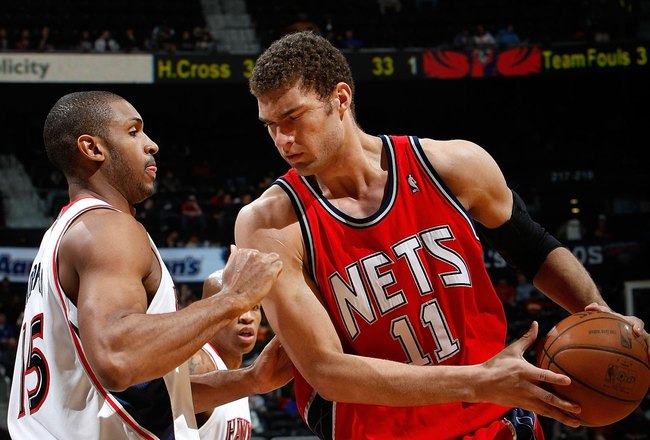 Al Horford and Brook Lopez
Kevin C. Cox/Getty Images
If there is one effect this truncated schedule has had on the season, it is through the plethora of injuries sustained by some of the league's top players. From veteran guard Chauncey Billups to star center Andrew Bogut, this grueling season has definitely ravaged the NBA of some of their premier talent.
Every year, a group of players catch the unfortunate injury bug and their respective teams begin the scramble to replace the production left off by their stars. This season, however, we have seen a sharp spike in injuries due to all of the back-to-back games.
So without further ado, here are the eight most devastating injuries this season.
Al Horford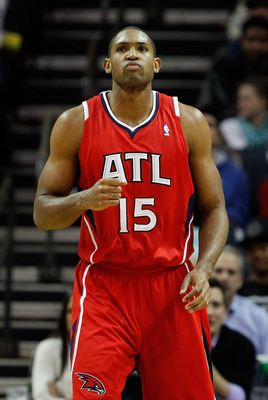 Al Horford
Streeter Lecka/Getty Images
For the past few years, the Atlanta Hawks have been in a state of purgatory. Despite never experiencing playoff success past the second round, the Hawks are adamant that their current group of player are talented enough to compete with the Eastern Conference elites.
Whether or not the current roster is talented enough to advance to the Easter Conference Finals, there is no doubt losing Al Horford to a torn pectoral muscle has definitely made their goal much more difficult to accomplish.
Not only did the former Florida Gator provide a valuable post presence, but he was the most consistent player on the team.
Brook Lopez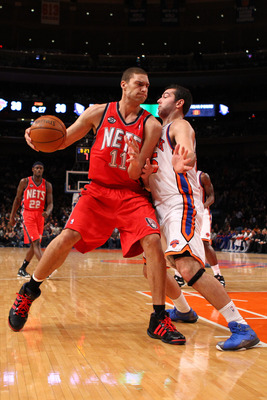 Brook Lopez
Al Bello/Getty Images
Brook Lopez's broken foot has affected the New Jersey Nets in more ways than one. Not only do the New Jersey Nets miss his dominant offensive game, but the injury has placed their plans of forming the most dominant point guard/center punch with Dwight Howard and Deron Williams on the back burner.
After all, the only valuable trade asset (besides MarShon Brooks and Williams) on the Nets is the 7'0" center out of Stanford.
Andrew Bogut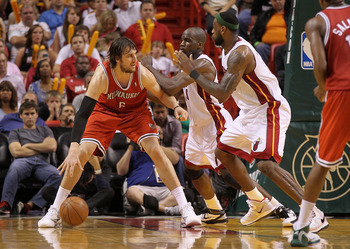 Andrew Bogut
Mike Ehrmann/Getty Images
Just a few weeks ago, Andrew Bogut sustained a season-threatening injury against the Houston Rockets. The dominant center fractured his left ankle and seems to be out for an indefinite amount of time.
This is a huge blow for a Milwaukee Bucks team trying to sneak into the playoffs.
Before the injury, Bogut was averaging 11.3 points and 8.3 rebounds per game.
Jeff Green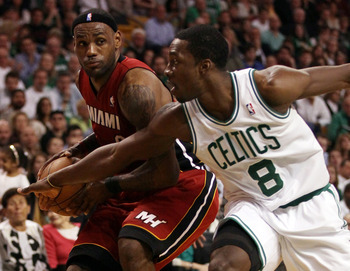 Jeff Green
Elsa/Getty Images
Over the last few years, the Boston Celtics have been home to one of the most dominant benches in the league. This season, however, the roster hasn't been as deep. This change can be mostly credited to the absence of Jeff Green.
Green, who was brought before last year's trade deadline, was lost for the season when he was diagnosed with an aortic aneurysm.
There is no doubt Doc Rivers misses Green's versatility and hustle.
Danilo Gallinari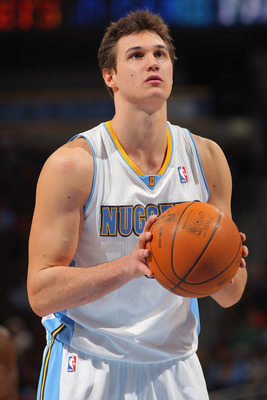 Danilo Gallinari
Doug Pensinger/Getty Images
Danilo Gallinari has finally tapped into his vast potential, as he is averaging 17 points per game while leading the Nuggets to an impressive 15-10 start.
However, Gallinari left Monday's game with a chip fracture in his foot and it appears that he is going to miss a significant amount of time.
Even if the Nuggets are one of the deepest teams in the league, there is no doubt that losing Gallinari is a huge blow. The starting small forward is expected to return in a few weeks.
Zach Randolph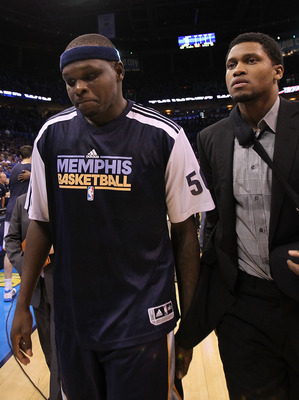 Zach Randolph
Ronald Martinez/Getty Images
Zach Randolph went down with a partially torn MCL in his right knee and his production has been sorely missed by the Memphis Grizzlies. After all, the Grizzlies have gone 11-10 since Z-Bo's devastating injury.
Despite Randolph's replacement, Marreese Speights, playing admirably in his absence, the Grizzlies are without question praying for the former All-Star's healthy return before playoff time.
George Hill
George Hill
The Indiana Pacers have been one of the most surprising teams in the NBA, as they have thrust themselves into the upper echelon of the Eastern Conference.
Much of their success can be credited to their deep bench composed of young talents like George Hill and Tyler Hansbrough.
However, Hill, who was added on the last draft day, went down with a chip fracture in his left ankle last week and is expected to return in a few weeks.
Chauncey Billups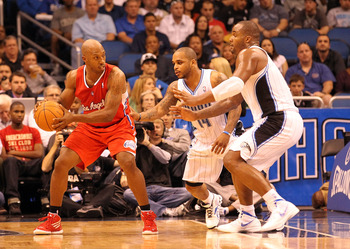 Chauncey Billups
Sam Greenwood/Getty Images
The most recent devastating injury came Monday night when the Orlando Magic hosted the Los Angeles Clippers. In the fourth quarter, Chauncey Billups went down with an injury to his foot that have many expecting the worse.
Early prognosis reveals that the injury is to his left Achilles tendon. However, nobody knows how severe this injury is.
If he tore the tendon, then Billups will miss at least one full year recovering. It would truly be a shame if this injury does indeed end the Hall of Fame worthy career of Chauncey Billups.
Keep Reading