WWE Panorama: Refelections of 5 Social Stigmas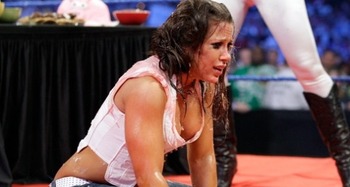 Pro Wrestling (in particular WWE) and social stigmas are both extremely controversial social entities. Thus whenever these two have collided, the collision has always ruffled a few feathers. The portrayal of social stigmas in the WWE and other wrestling promotions has been a big bone of contention for decades.
As we all are aware of, social stigmas are extremely sensitive issues. Social stigma is defined in different ways. Social stigma refers either to denounce a certain individual trait, or to label people with distinct identities based on their particular psychological, physical or behavioral peculiarities. Social stigma is also often related to one's nationality, ethnicity or race.
This article intends to discuss this subject in a way that has rarely been attempted before. The article is divided in three parts. The first part talks about five social stigmas that have been reflected in the programming of WWE, and some other wrestling promotions. It also looks at how it has impacted the business in real sense, such as backstage events. The second part looks at how pro wrestling has utilized social stigmas, and the third part tries to find the entity to blame for the phenomena.
I completely understand that the entire article deals with one sensitive subject. I will, therefore, try my absolute best to remain unbiased and non-sentimental. If, despite that, anyone is offended by any content, I apologize for it well in advance.
Acknowledgement: The article by BR featured columnist Glullo Romano is the inspiration behind this article. I would also like to thank Mr. Ashley Morris for his insight.
With this long introduction, let the ride begin.
Mental Illness or Disorder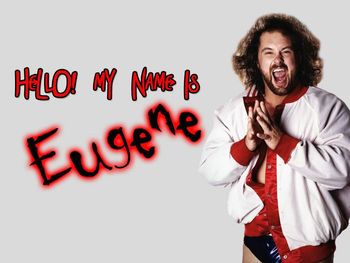 Today, the modern society is well aware of mental disorders and other related conditions. There are many organizations on different levels, which work for the cause. However, the stigma still remains on a subtle level. The feeling of pity for such people is very much common. Since a majority of people are "normal," persons with these conditions are deemed "abnormal.
Pro wrestling has used this stigma many a times. I will just use three examples: The character of Eugene, the anger issues of Randy Orton, and Eric young and his current character.
Despite the fact that Nick Dinsmore himself came up with the character of Eugene, the way the character worked surely did not dignify mentally challenged people. The character of Eric young again yields the same result. Both the cases were used as entertainment enhancers, but while doing so, they paved the way to many misconceptions about the people with similar conditions.
The anger issues of Randy Orton were used to establish his venomous side, however, indirectly it did imply that a person with anger issues could be equally vengeful and dangerous.
Obesity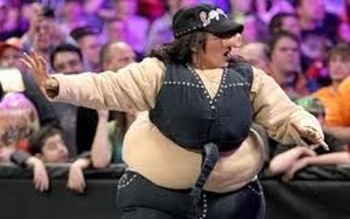 In our times, the obesity has left other physical conditions such as impairments far behind as a cause of stigma. We live in world where fitness is a mantra, and the weight is a yardstick of the personality. Fatness results into being subject to social discussions, which can assume different undertones and constant scrutiny.
Pro wrestling is essentially an entertainment industry, where body is always on display. The appeal (or the lack of it) of many performers lies in their body. It affects the perception of the audience to great extent. An extra ounce of flesh may result into being ridiculed on national television (ask Mickie James). It is the very origin of Vince McMahon's infatuation with the lookalikes of Greek gods and buxom beauties. It is the very reason, as to why, many talented wrestlers were held back or treated differently.
Race/ethnicity/nationality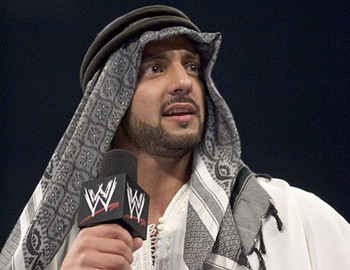 It is perhaps the most discussed of all social stigmas.The society has seen enough of it, and yet, it can't get over it. Even in the realms of pro wrestling, it has been discussed to great length. I will, therefore, just summarize it.
In pro Wrestling, this stigma has existed on far too many levels. It may be the treatment of performers in the early days. It may be the differential pay. It may be the fact that major championships are hardly ever held by men or women of different colours, races or ethnicities.
The stigma has also reflected in stereotyping of performers in terms of characters. I can cite a long list of past examples, however since the practice still goes on, I will provide present cases—Jinder Mahal and Hunico & Camacho.
Sexual Orientation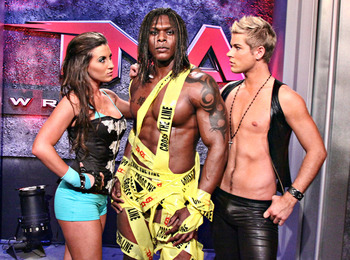 This might be the most controversial and haute social stigma of our time.Sexual orientation has divided our society in many ways. The oscillation between acceptance and denial, approval and banishment, has never been so volatile.
Pro wrestling has also been equally unsure of the phenomena. It has been portrayed in many ways except the balanced one. No wrestler has been able to just admit his or her orientations, and move on to be a normal performer without any label.
It has always resulted into controversial characters such as Billy & Chuck and Orlando Jordan. Secondly, the jokes on homosexuality have hardly ever been funny. All the alpha male syndrome has achieved in promos is to insult some people around the world.
However, the interesting development reported by Glullo in his article is the emergence of a wrestler called "Chase Walker" who is a gay wrestler, but whose orientation is not the central aspect of his character.
Gender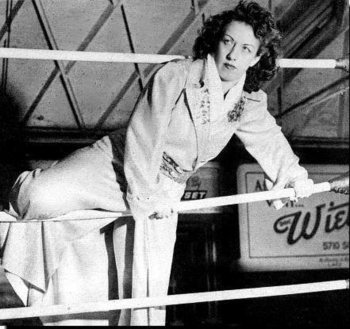 If sexual orientation is the most controversial stigma of our times, then gender has been the most pertinent social stigma, both, in the society and in the world of pro wrestling.
Where do I begin?
It has been prevalent on different levels for many decades. In the early days, wrestling promoters, akin to other entertainment industrialists, offered opportunities to women in return of carnal pleasures. Just like any other industry, women had to claw their way through mountainous barriers. Mildred Burke had to fight with NWA and her husband for years to rewrite the history of women's wrestling. The sole reason behind difficulties created in her way was the fact that she was a woman.
Even today, the story is not much different. The Barbie doll wrestlers, several on-screen segments that transcended embarrassment, bra and panty matches, and striptease contests etc., are sufficient examples of the result of the stigma that originates from the gender identity.
Social Stigmas: A Foundation of Characters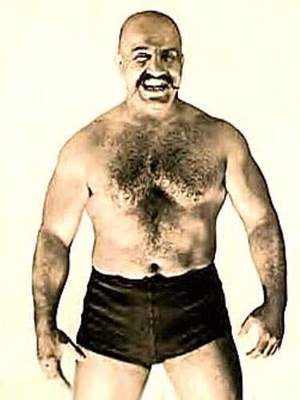 Ali Baba
Now we come to the second part of this article. Here we try to find out the answer of the continuous exploitation of social stigmas. There are two reasons behind this entire practice.
First, social stigmas have played immense roles in the development of many characters. In fact, the whole concept of wrestling gimmicks started with the gimmick, which was based on social stigmas."Ali Baba," a great heel of the 1930s, is considered to be the first ever gimmick to be utilized completely in pro wrestling.
The name is suggestive, is it not? It was a gimmick based on an Arabic individual, which was played by Harry Ekizian. It was his unique in-ring identity, which shot him to the pinnacle of his career.
The tradition continued in different ways and for different purposes. The stigmas were not only used to elicit hatred, but also to garner sympathy.
To put it simply…
Social Stigmas Are the Moneymakers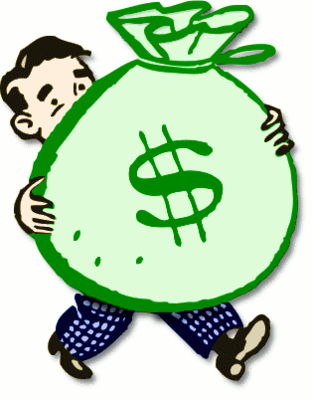 Yes. Social stigmas are probably one of the biggest moneymakers for the pro wrestling business.
Beneath the social stigmas lies our tendency to judge and to label people. Once the impression is made, and the conclusion is drawn, we stick to it for a long time. Pro wrestling has capitalized on our very tendency. By using stigmas to lure us, to make us react, pro wrestling has kept the show going on.This may sound harsh and even seem immoral, but it is the truth. This not only applies to pro wrestling but also to many other performing arts such as theatre and cinema.
Such a use of social stigmas has done a lot of harm to people. It has hardly ever dignified the population in contention. It has been hideous and disgusting at times. Therefore, all the blame that falls on wrestling promotions, and in particular Vincent Kennedy McMahon, has a reason behind it. However, in my opinion, these people are not the only people to be blamed. If at all, they share the blame with society, with us.
That takes me to the third and the last part of this article.
Who Is to Blame: Is Pro Wrestling a Mirror of the Society?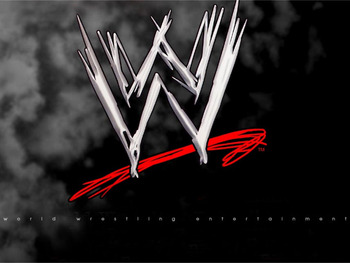 I have already written a big article on how different eras of WWE have mirrored the social climate of USA of the respective corresponding eras. This slide takes the point to another level and towards the international scope.
Pro wrestling has not only mirrored prevalent trends of the society, but it has also mirrored the inherent flaws of social psychology. These flaws exist in all societies and all cultures around the globe. The portrayal of social stigmas is nothing else but the exaggerated reflection of how we deal with them, and we perceive them to be in reality.
For example, let us go back to stigmas that relate to mental conditions. Just think for a moment, and reflect over what do the terms "stupid" or "lunatic" basically convey, when we use them. In case of physical attributes, just introspect over how many of us prefer the actresses, who resonate with the perfect girl of our fantasies.
I understand that race, sexuality and ethnicity are extremely sensitive topics, but I will still touch them. The sense of trepidation we feel while exploring them is aptly reflected in the pro wrestling. The oscillation between absolute denial and hopeless political correctness is also well represented by the actions taken by the WWE in the event of pressure from the sponsors.
The portrayal of race, gender, sexual orientation or other physical and mental attributes is a far too complicated and deep routed issue than we often imagine it to be. The blame lies in our society for these practices as squarely as it does on the pro wrestling promotions.
The question, which then arises, is that…
Is There Any End to It?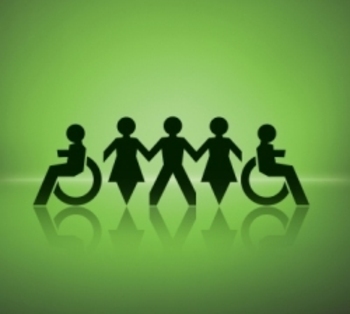 We all have hoped incessantly that the discriminatory and often embarrassing portrayal of social stigmas in pro wrestling stops as soon as possible. We have searched for the solution of this issue for a long time.
In my opinion, the resident charm of the Bleacher Report, Mariah Hewitt, summed it up succinctly in her comment on Glullo's article. I will just quote her here in the conclusion, (and of course, with her permission).
I personally don't believe a gay angle is the way to go. I think that it would just further isolate the community. Being gay shouldn't define their career, and it shouldn't be treated as their persona or gimmick, similar to how being black shouldn't be treated as such. At the same time though, it shouldn't be treated as a secret, either.

What should happen is to have an openly gay wrestler, who would wrestle sans a gimmick or storyline based on his sexuality --- just a man who loves to entertain and perform, and who just happens to be gay and proud. Like say Booker T, a great wrestler and entertainer, who was black and proud of it.

Isn't that what we try to achieve through equality? Not isolating or singling out a group, but rather to show that despite their differences they are the one with us?
Last Words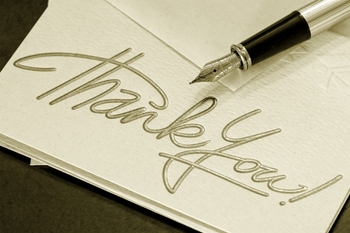 This article was an attempt to highlight a little-discussed, but often contentious topic. I would like to hope that it has made you think without hurting your sensitivity. If it did, then kindly share your opinions in the comment thread. A healthy discussion on such a topic will only enrich us.
Thank you for reading, cheers.
Keep Reading