Michael Schiavello: The Most Outrageous Calls from "The Voice"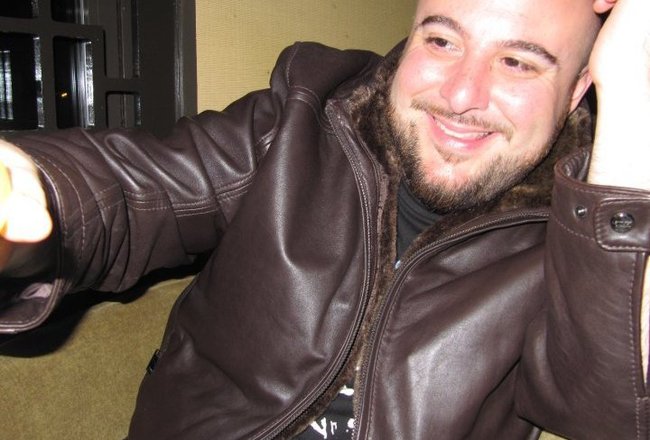 Michael Schiavello; photo cred: thingsthevoicesays.webs.com

You may not recognize the face, but you certainly know "The Voice" of Michael Schiavello.
If you're a fan of everything outside of the UFC, than you have become hip to such popular sayings as "the big kabosh!", or "it's goodnight Irene!"
All of these popular catch phrases come from the Aussie himself, Schiavello, who is a regular commentator for K-1, Dream and some Strikeforce events.
Here, we will take a look at some of his best calls over the years and get all nostalgic about the man behind the mic.
Dream 10: Katsunori Kikuno vs. Andre Dida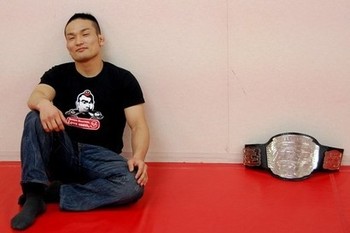 Katsunori Kikuno; photo cred: sherdog.net
"That smile would make a stripper nervous."
It's become a trademark for Katsunori Kikuno. As soon as the man steps into the ring, you can expect to see a smile grace across his face, which makes for some awkward moments.
The intuitive Schiavello picked up on this very moment in Kikuno's battle with Andre Dida. After being rocked and dropped by the Brazilian, that strange, eerie smile of the Japanese fighter came into play once again.
Dream 10: Jason High vs. Andre Galvao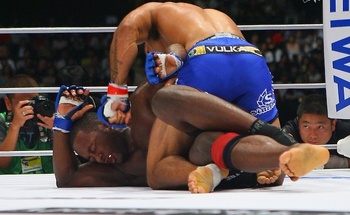 Jason High (bottom) fending off Andre Galvao; photo cred: sherdog.com
"Jason High has been mounted more times than Jenna Haze"
It's not often that you get so many gems from "The Voice" in one event, but in a welterweight affair pitting Andre Galvao and Jason High, these two men gave Schiavello plenty of reasons to drop this pearl of wisdom.
Dream 10: Jason High vs. Marius Zaromskis
"Folks that is not knocked out... that is K-T-F-O in a big, big way! Jason High is astral traveling here"
Okay, make that three.
Another highlight of Schiavello from DREAM 10 came in the main event of the evening, as the organization concluded their Welterweight Grand Prix, which featured Jason High and Marius Zaromskis in the finals.
There, High became victim to a brutal knockout, which elicited the aforementioned response from the Aussie.
Jump to 3:00 for the beginning of the end, and wait for Schiavello's boisterous reply.
Good Night, Irene!
Here is some of Schiavello's best "Good Night, Irene!" lines in the biz. This features studs like Maximo Blanco, Alistair Overeem, Marlon Sandro and Norifumi Yamamoto in action.
K-1 World GP Final 2010: Peter Aerts vs. Semmy Schilt
"More hooks than a pirate convention"
In an epic battle pitting former champions Peter Aerts and Semmy Schilt in a pivotal kickboxing match, Schiavello could hardly contain his excitement as he cheered on the "crazy old bastard" in Aerts to victory.
It's a fun fight to watch for all and made even more fun by the comical musings of Schiavello.
K-1: Jerome Le Banner
"The Hype Battling Cyborg. The Human Refrigerator. The Brick Hitter from Paris, France. Jerome Le Banner!"
There's arguably no better man to introduce you come fight time than that of the ultra enthusiastic Schiavello, who is as much a fan as he is a commentator.
Jump to the 2:00 mark.
Dynamite!! 2010 : Todd Duffee vs. Alistair Overeem
"Bolt the stable door, because the Reem is in the house."
It's been well documented that part of Alistair Overeem's impressive physique has come from some strenuous workout routines coupled with large quantities of his beloved horse meat. Schiavello takes a shot at as the Dutchman makes his way towards center ring for his heavyweight battle with UFC vet Todd Duffee.
Jump to 3:00 mark.
K-1 World GP Final 2010: Kyotaro vs. Semmy Schilt
"He's taken more hits than Miley Cyrus' bong!"
Schiavello knows his popular culture also, as the Aussie referenced the infamous Miley Cyrus in a battle pitting two K-1 superstars in Kyotaro and Semmy Schilt. Yeah, because every time I see two men with gloves on I think of Miley Cyrus. Only "The Voice" would be crafty enough to piece those two together.
DREAM 16: Satoshi Ishii vs. Minowaman
"Ishii is out of there quicker than Paris Hilton getting out of jail and it didn't cost him 300,000 dollars!"
In just the third bout of his pro career, Olympian Satoshi Ishii took on the well regarded Ikuhisa Minowa. "Minowaman" was able to cinch a late rally knee bar, though the Judo prowess of Ishii prevailed, eliciting a memorable response from Schiavello once again.
Keep Reading