Cavaliers vs. Heat: Players Who Will Steal Spotlight from Passive LeBron James
February 7, 2012

LeBron James has made a habit out of playing passively in games against the Cleveland Cavaliers. That means other players usually shine when the spotlight is supposed to be solely on him.
Tonight's game will be more of the same.
Here are three players who will steal King James' thunder.
Dwyane Wade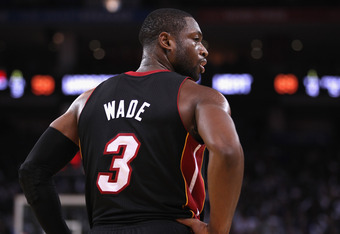 Ezra Shaw/Getty Images
When James decides to become a facilitator, Wade is normally the main beneficiary. He tends to realize when his right-hand man isn't going to be attacking the basket, and steps his game up to fill the void.
That's why the Heat are so dangerous on a nightly basis. They have two dominant stars who can control the game at any given time, and there isn't a single team in the league that can contain their dynamic playmaking abilities.
Don't be surprised if Wade breaks his previous season high of 34 points tonight. There won't be anybody taking shots away from him, that's for sure.
Norris Cole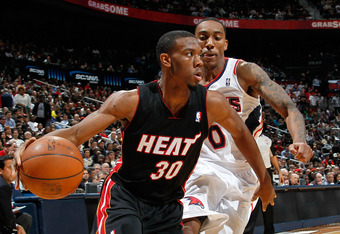 Kevin C. Cox/Getty Images
Cole broke onto the scene early in the season and was supposed to solve the Heat's point guard woes. He's cooled off recently, though, which has led fans to wonder if his early success was simply a fluke.
Tonight seems like the type of game where he'll get back on track. The Cavs don't have much depth, which means when he comes in off the bench he should face a pretty good matchup. He was at his best when he was afraid to jack up some shots no matter who else was on the floor with him.
Those shots should be available tonight, so it will be important for him to show off the same aggressiveness he did right out of the gate.
Kyrie Irving
Kevin C. Cox/Getty Images
If there's one member of the Cavaliers who can steal the spotlight from James on his home court, it's Irving. He's played as well as his new franchise could have hoped after questions about his injury history leading up to the draft.
What makes him such an intriguing player is his ability to do it all. Not only can be create his own shot, but his distribution skills are already showing signs of improvement as well. There's no doubt he'll be a superstar someday if he can stay healthy.
Should the Cavs pull off a shocking upset tonight, it will be Irving who leads the charge. Look for him to be in attack mode right from the opening tip.