Sports Illustrated Swimsuit Issue: Release Date and Cover Girl Odds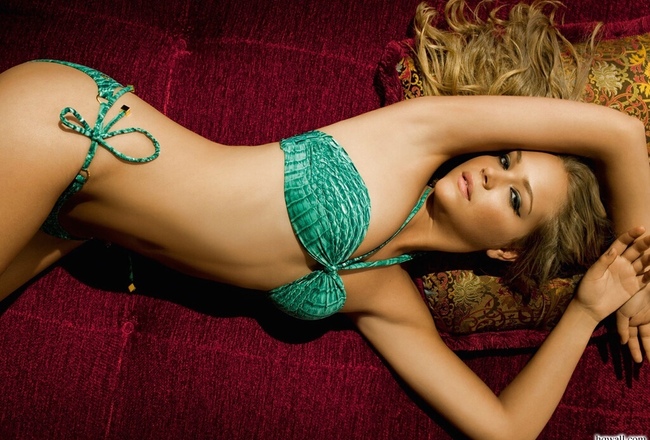 With Valentine's Day just around the corner, we're beginning to feel the excitement, feel the adrenaline rush through our veins.
But not because of the romantic essence of it. No, we're waiting for something sexier. We're expecting a sweaty, enticing release of this year's Sports Illustrated Swimsuit Issue on Feb. 14.
The tropical environments, beautiful models and skilled cameramen... it doesn't get better.
If past issues are any indication, the 2012 issue should keep our jaws constantly on the floor.
Let's take a look at who might star in this year's breathtaking edition and each girl's odds.
WARNING: Do not operate heavy machinery while reading.
23. Cintia Dicker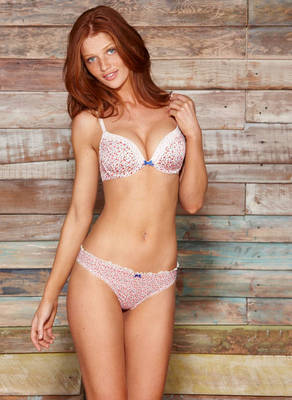 This is clearly the year of the ginger as Andy Dalton and Cintia Dicker help form the ultimate red-haired team, both fighting for the spotlight.
Dicker started a bit earlier though, having appeared in the Sports Illustrated Swimsuit Issue every year since '09.
She seems destined for a breakout similar to Dalton's this year.
Odds: 75-1

22. Kenza Fourati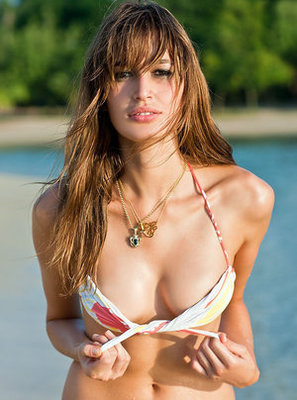 It's been said that diversity is an "old, old wooden ship that was used during the Civil War era".
We, however, believe the term refers to a wide range of beauties from different areas of the world coming together to create a memorable pictorial.
Since becoming the first Arab model to pose for the magazine last year, French-born Tunisian model Kenza Fourati must be looking for a memorable encore.
We can only hope.
Odds: 65-1
21. Alyssa Miller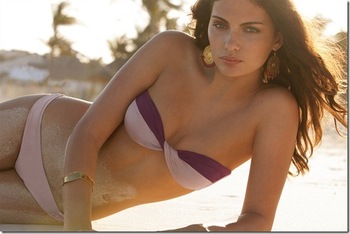 Her name may not sound unique, but Alyssa Miller is far from routine.
After debuting in last year's issue as one of five rookies, Miller must be yearning for a chance at the cover, hoping for fan support.
We at Bleacher Report fully support her quest for greatness.
Odds: 60-1

20. Bruna Schmitz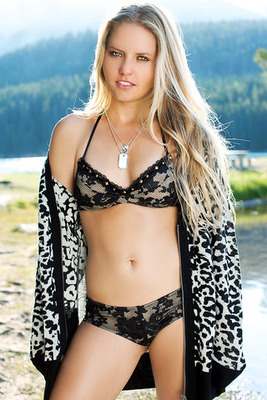 Her name may insinuate a hefty Italian/Jewish chef, but Brazilian (woah, way off) surfer Bruna Schmitz is far more exotic.
After showing serious potential in last year's issue, Schmitz seems destined for a glorious spot on the 2012 cover.
She seems pretty confident.
Odds: 54-1

19. Michelle Money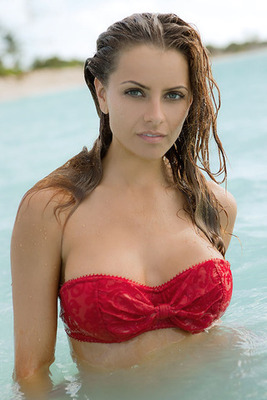 A contestant on The Bachelor, Michelle Money is fully entwined in the world of juicy rumors.
After she claimed to have had an affair with married baller Carlos Boozer, Money naturally became a hot search name on the extensive web.
Now we're waiting for more.
Odds: 46-1

18. Damaris Lewis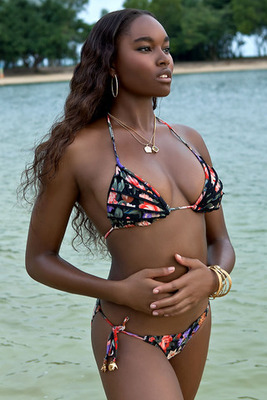 Sure Brooklyn-born model Damaris Lewis has been in the issue since 2009, but it's her engaging eyes and exotic nature that have us intrigued.
Having witnessed Kate Upton's "Dougie" was easily her most memorable moment.
Odds: 40-1

17. Irina Shayk
You're probably wondering how a model could possibly make the cover two years in a row.
Well, when she looks like this, it all makes sense.
There's a reason Cristiano Ronaldo is sticking around with Irina Shayk for more than several hours, like his usual flings.
Odds: 32-1

16. Shannan Click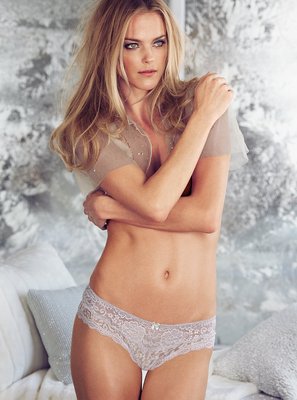 Wow.
Huntington Beach is clearly a magical place, where careers are sparked and fortunes made.
Shannan Click was discovered at the California spot by an agent who obviously knew talent. We continue to appreciate his keen eye.
After appearing in last year's issue, we'd like to believe Click has a stellar shot at this year's cover.
Odds: 28-1

15. Kim Glass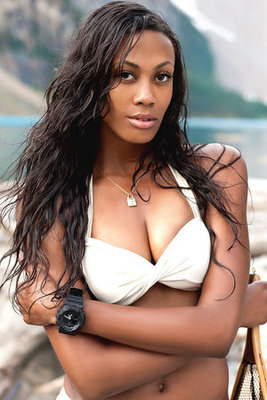 It's been a long road traveled for volleyball beauty Kim Glass.
After trying out for America's Next Top Model five times, amid shattered dreams, she found success.
She hasn't looked back since.
Odds: 25-1

14. Ashley Hebert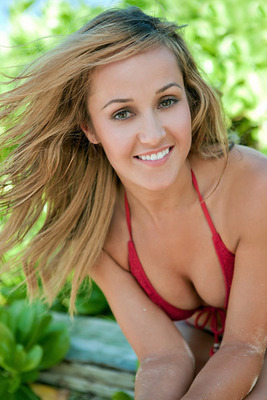 Chances we watch The Bachelorette improved a bit after seeing Ashley Hebert's memorable pictorial in the 2011 Swimsuit Issue.
We expect her to be writing movie reviews with a name like Hebert, but we're happy with her career choice.
She seems very comfortable.
Odds: 24-1

13. Julie Henderson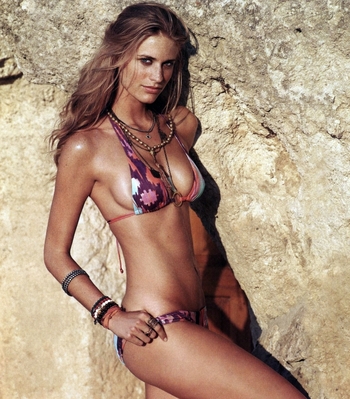 Ah yes, the beautiful Julie Henderson.
Remembered for dominating the Swimsuit Issue from 2007 to 2010, Henderson seems primed for a comeback.
Odds: 22-1

12. Hilary Rhoda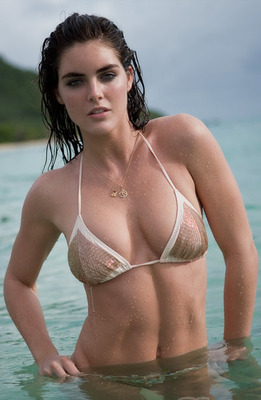 Having starred in the Swimsuit Issue since 2009, Hilary Rhoda has cemented her name in the sports world for good with her memorable shots.
With an iconic name and dripping stare, the sky is the limit for Mark Sanchez's ex-girlfriend.
We don't forget.
Odds: 20-1

11. Chantal O'Brien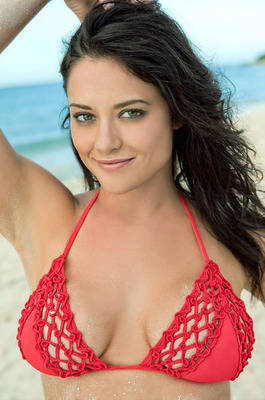 We can't possibly ignore the former Bachelorette's adventurous approach to last year's breathtaking swimsuit issue, but we can predict Chantal O'Brien's role on this season's.
Cover girl? We sure hope so.
Nobody attacks the camera or sand like O'Brien.
Odds: 18-1

10. Brooklyn Decker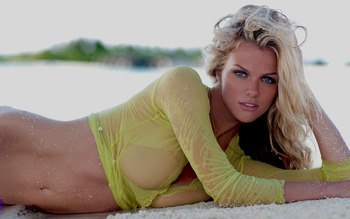 Considering she dominated the 2010 cover, now seems like the perfect time for an encore from Brooklyn Decker.
As the wife of tennis nutcase Andy Roddick, Decker can clearly handle any situation.
At the beach as usual.
Odds: 17-1
9. Anne Vyalitsyna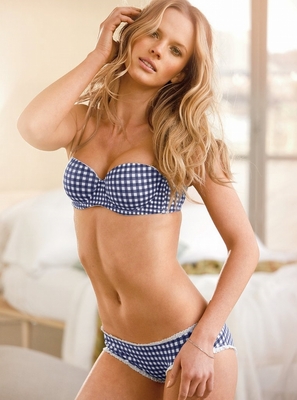 Having appeared in every Swimsuit Issue since 2005, Russian model Anne Vyalitsyna is clearly experienced. But is she worthy of the cover?
Her relationship with Maroon 5 singer Adam Levine begs us to say no, but her body forces us to yell YES.
Odds: 16-1

8. Jessica White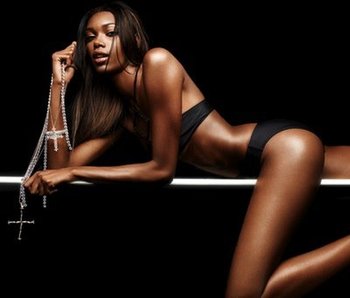 Seemingly the Tim Tebow of modeling, Jessica White has improved eight Swimsuit Issues since 2003, most recently last year.
White is the perfect compliment to her beach-dwelling peers.
Odds: 15-1

7. Chrissy Teigen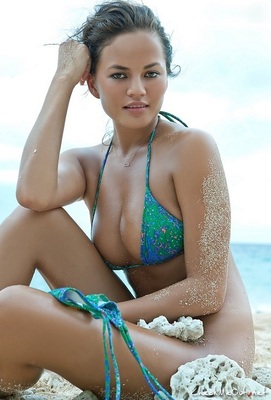 After winning Rookie of the Year in the 2010 issue, Chrissy Teigen had her sights set on 2011.
Following a stellar encore last year, John Legend's girlfriend seemed determined to grace the cover.
Of Thai and Norwegian descent, Teigen is on her way to becoming a legend like her talented beau.
Her exotic nature seems one with the sandy backdrop. Perfection.
Odds: 14-1

6. Esti Ginzburg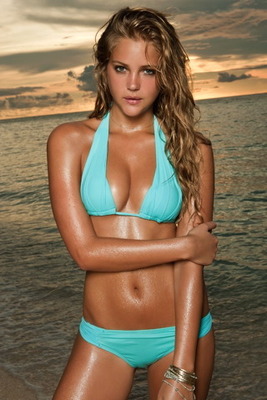 This smoking hot Israeli model should be commended for more than just her work on camera.
Esti Ginzburg was drafted into the Israeli army in 2009, and still found time to develop a prosperous career.
Odds: 12-1

5. Izabel Goulart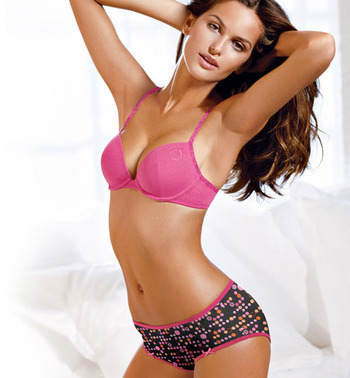 A legend in the beauty business, Brazilian model Izabel Goulart had us yearning for more after last year's issue.
Her experience is obvious every time she's seen on camera.
A spot on the cover is not out of the question for this former WAG.
Odds: 10-1
4. Leryn Franco

After clearly embarking on some type of camping trip during last year's Sports Illustrated photo shoot, Paraguayan model and athlete Leryn Franco should look to dominate this year's issue.
Only a spot on the cover can eclipse the javelin thrower's memorable appearance in 2011.
Odds: 8-1

3. Jessica Gomes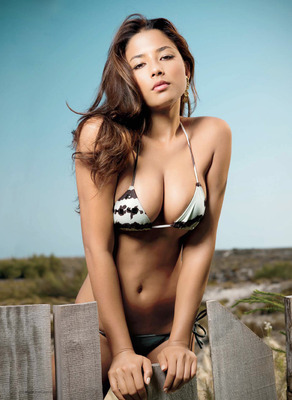 A melting pot of beauty, Jessica Gomes is an Australian model of Singaporean-Chinese and Portuguese heritage who continues to dominate her bikini-clad competition.
Combine her background with her 2008, 2009, 2010 and 2011 appearances in the Swimsuit Issue and we've got the ideal cover girl.
Saying she's mastered her craft is a serious understatement.
Odds: 5-1
2. Genevieve Morton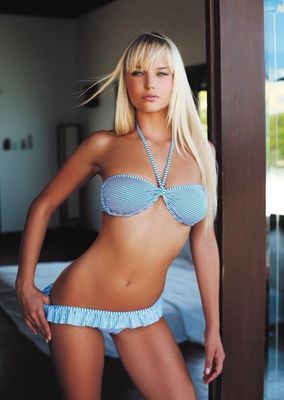 It's all about the eyes... Ok not really, but Genevieve Morton has all the tools to become the best.
This South African model adds another sexy element to an already-diverse cast.
Odds: 3-1
1. Kate Upton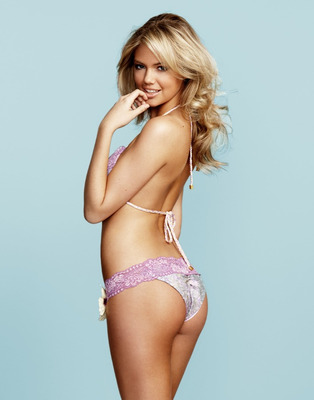 Few look better in a two-piece than Kate Upton.
She began heating up the swimsuit world in 2011, when she was named Rookie of the Year.
But it was her appearance on Tosh.0, in which she was stabbed with a banana, that had us curious to learn more about her.
Her photo shoots tell the whole story.
We believe she's got the cover on lock.
Odds: 2-1
Keep Reading