Nick Diaz and the 15 Most Polarizing Fighters in MMA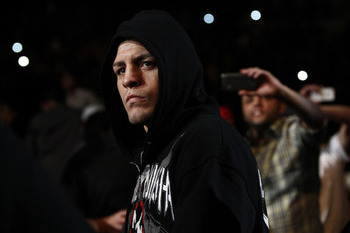 Nick Diaz; photo cred: mmamania.com
Even in defeat, former Strikeforce welterweight champion Nick Diaz seems to be snagging up all the headlines.
Whether it's the controversial nature of the fight or Diaz's enigmatic persona, the man is unarguably one of the most talked-about fighters in the business today.
Aside from the proud 209-er, here are a batch of other fighters who, like Diaz, have elicited tremendous response from the mixed martial arts community.
Alistair Overeem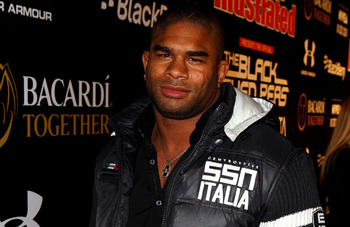 Alistair Overeem; photo cred: mirror.co.uk
Standing at 6-foot-5 and weighing upwards of 260 pounds, Alistair Overeem commands attention wherever he goes.
However, the heavyweight contender has recently taken up much of the spotlight thanks to his incredible run in both the kickboxing and MMA realms.
In December 2010, Overeem earned the prestigious K-1 World Grand Prix title, after besting a field of 16 of the best kickboxers in the world.
He has since parlayed his success in the cage, defending the Strikeforce heavyweight crown before making is way to the UFC, where in his debut, he defeated former champion Brock Lesnar with a first-round TKO.
Brock Lesnar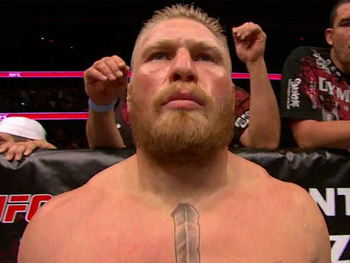 Brock Lesnar; photo cred: bloodsportmma.com
Yes, technically the big man is retired from MMA, but he needs to be mentioned, given the kind of attention that he garnered in his short time spent in the sport.
Brock Lesnar, an ex-WWE star, entered the UFC in 2008 where in his debut he took on former champion Frank Mir. Though he got off to a good start, Lesnar was ultimately submitted by the jiu-jitsu whiz.
Even in defeat, Lesnar proved that both his appeal and natural athleticism can carry him to great heights. With a subsequent victory over Heath Herring, Lesnar ascended the heavyweight ranks where he defeated then-champion Randy Couture by second-round TKO.
Title defenses against Mir and Shane Carwin followed before losses to both Cain Velasquez and Alistair Overeem ultimately sent Lesnar into retirement in late December.
Nick and Nate Diaz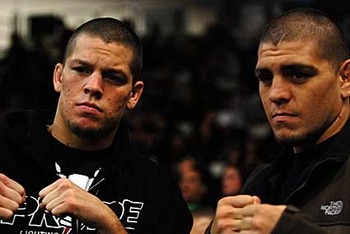 Nate (left) with brother Nick Diaz; photo cred: cagesideseats.com
Stockton's favorite sons, Nick and Nate Diaz, have quickly became two of the sport's most notable fighters, given their "personable" demeanor and exciting fighting styles.
While Nick has become of the welterweight division's biggest players, Nate has plugged away in the lightweight class, where back-to-back victories over Takanori Gomi and Donald Cerrone have made him one of the top contenders in the 155-pound class.
Controversial, colorful and confrontational, both men figure to be two of the sport's most beloved and hated fighters.
Chael Sonnen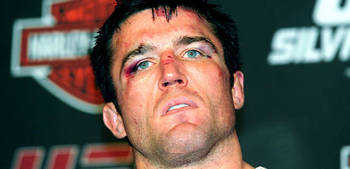 Chael Sonnen; photo cred: msn.foxsports.com
Once regarded as a mid-tier fighter plugging away in the middleweight division, Chael Sonnen has now become one of the pound-for-pound most recognizable figures in the sport.
His silver tongue and quick wit charm have endeared him to the fans and media alike. Put a camera on Sonnen and you can always expect to capture brilliance in motion.
Unfortunately, some of his charm is almost always at the expense of some Brazilian, most notably rival Anderson Silva.
Michael Bisping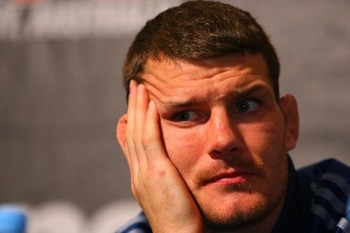 Michael Bisping; photo cred: cagepotato.com
The UK's most famous fighter, Michael Bisping has recorded many memorable moments in the world of mixed martial arts that have made him world renowned.
Take your pick: his confrontation's between Dan Henderson and Jason Miller whilst serving as coach on The Ultimate Fighter. A public feud with veteran Jorge Rivera—or how about spitting in "El Conquistador's" corner post-fight?
Bisping is revered as one of the best fighters in the middleweight division and is arguably its most hated.
Georges St-Pierre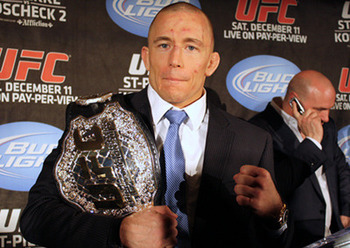 Georges St-Pierre; photo cred: mmajunkie.com
Long has Georges St-Pierre been considered as the sport's best and most dominant welterweight fighter, and the Canadian has held the UFC title longer than most other man in the 170-pound class—save for UFC Hall of Famer Matt Hughes, whom GSP defeated on two occasions.
St-Pierre has defended his crown a record six consecutive times, which includes victories over Jon Fitch, BJ Penn, Thiago Alves, Dan Hardy, Josh Koscheck and former Strikeforce champ Jake Shields.
Anderson Silva
Anderson Silva; photo cred: mmaresolutions.com
The pound-for-pound best in the business, Anderson Silva isn't your ordinary, run of the mill fighter.
An elusive and heavy-hitting striker, Silva has found success in both the middleweight and light heavyweight classes, all the while solidifying his legacy thanks to his undefeated 14-0 streak inside the Octagon—a run that has not been duplicated by any other man in the sport.
Finishing opponents with an exciting array of strikes, Silva figures to be "the man" for as long as he wants to stick around in the business.
Fedor Emelianenko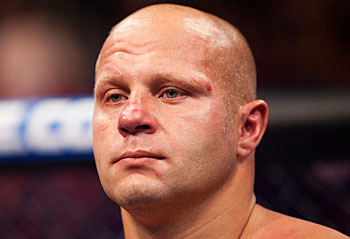 Fedor Emelianenko; photo cred: Esther Lin for Strikeforce
Former PRIDE heavyweight champion Fedor Emelianenko, despite having suffered some setbacks as of late, remains in rarefied air.
For nearly a decade, the legendary figure remained undefeated in mixed martial arts, defeating former UFC champions Antonio Rodrigo Nogueira, Kevin Randleman, Mark Coleman, Tim Sylvia and Andrei Arlovski along the way.
After suffering a career-worst three fight skid, Emelianenko has since bounced back with a two-fight win streak, recently knocking out former Olympic gold medalist Satoshi Ishii this past December.
Kimbo Slice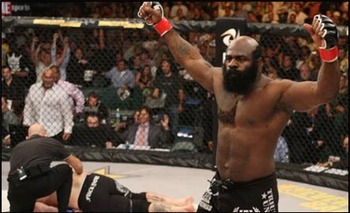 Kimbo Slice; photo cred: kimbo305.com
Former YouTube sensation turned professional fighter, Kevin Ferguson, better known as "Kimbo Slice," has garnered arguably more attention than any other man in the sport.
Twice has the heavyweight great taken headlining duties for CBS-broadcasted events, making him one of the more recognizable figures in the MMA world for a time.
Though his record at 4-2 seems pedestrian by nature, Slice can take solace in the fact that his two losses came against formidable opposition.
Josh Koscheck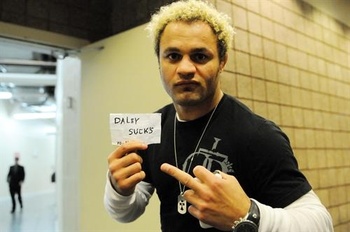 Josh Koscheck; photo cred: mmabay.co.uk
Season 1 veteran of The Ultimate Fighter, Josh Koscheck has remained a perennial figure in the welterweight class, while pissing off a lot of people along the way.
He's loud, boisterous and very arrogant, but more often that not, Koscheck gets the job done.
A former UFC title challenger, the Californian has risen the ranks, thanks to his collegiate wrestling background, knockout power and big mouth.
Tito Ortiz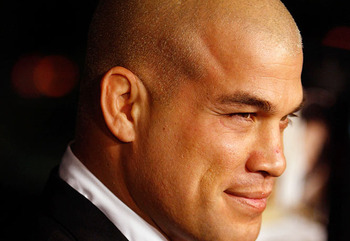 Tito Ortiz; photo cred: sportsillustrated.cnn.com
Once a dominant force in the UFC's light heavyweight class, Tito Ortiz has managed to keep his name relevant thanks to his stints as coach on The Ultimate Fighter and rivalries with Ken Shamrock, Forrest Griffin and Rashad Evans.
Seemingly rising to the occasion when his back is against the wall, Ortiz had previously suffered a career-worst five-fight winless streak, which was halted with an emphatic victory over TUF winner Ryan Bader—rocking and dropping the heavy-hitter last July before submitting him with a guillotine choke, which garnered the "Huntington Beach Bad Boy" the "Submission of the Night" for his efforts.
Quinton Jackson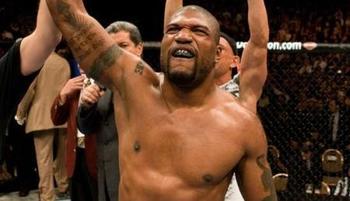 Quinton Jackson; photo cred: mmaontap.com
Cutting his teeth with the best of the best in PRIDE, Quinton Jackson quickly became a UFC star, thanks to his crass sense of humor and fighting prowess.
"Rampage" first scored big with the fans when he knocked out then-champion Chuck Liddell at UFC 71, dethroning the light heavyweight kingpin.
Since then, Jackson has remained one of the organization's most beloved fighters, thanks to his sometimes awkward interviews and memorable post-fight speeches.
It doesn't hurt that Jackson, when on his A-game, is well regarded as one of the best men in his class, wielding knockout power and underrated wrestling skills at his disposal.
BJ Penn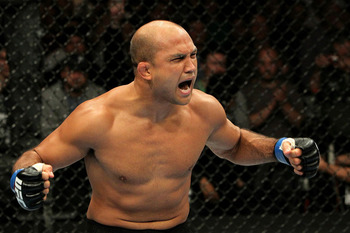 BJ Penn; photo cred: fiveouncesofpain.com
One of the true pioneers of the sport, BJ Penn, should he return, will be remembered as a man that ushered in the lightweight division.
The manic Hawaiian deftly defended the lightweight title on three occasions, finishing Sean Sherk, Kenny Florian and Diego Sanchez along the way.
Too add to the list of his accolades, Penn remains one of two men in the UFC who have successfully captured titles in two different weight classes.
In 2004, Penn defeated then pound-for-pound welterweight great Matt Hughes, submitting the collegiate wrestler inside of the first round.
Jon Jones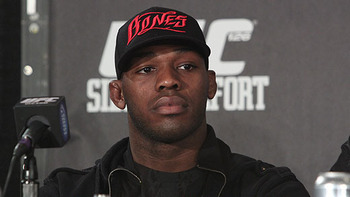 Jon Jones; photo cred: mmaweekly.com
In 2011, Jon Jones went from a budding contender into a champion who defended his crown on two occasions.
His rise through the mixed martial arts world began with an emphatic victory over Stephan Bonnar in just his second outing with the UFC, dropping The Ultimate Fighter Season 1 vet with a spinning-back-elbow whilst tossing him around the cage with lateral drops and suplexes galore.
Now, Jones is riding a six-fight win streak—since a disqualification loss to Matt Hamill—which includes victories over Brandon Vera, Vladimir Matyushenko, Ryan Bader and former champions Mauricio Rua, Quinton Jackson and Lyoto Machida.
Keep Reading