NFL: Top 12 Stories of the 2011 Season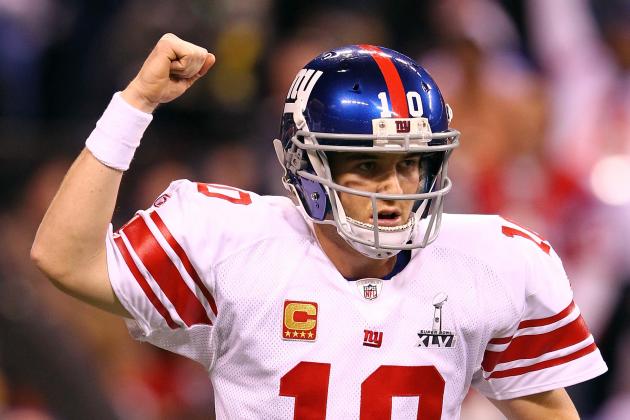 Al Bello/Getty Images

And to think, this NFL season was almost for naught, thanks to that ugly lockout that gripped the sports world for the majority of the spring and summer. Luckily for football fans, the season was saved at the eleventh hour and what a season it was.
Of course, every NFL season is loaded with tons of unforgettable moments—2011 was certainly no exception. It was a season chock full of stories that captivated the industry.
Some kept us on the edge of our seats; others left us scratching our heads; and at least one truly tested our conventional wisdom (see: Tebow, Tim).
With so much going down in the league this season, it's very difficult to come up with a laundry list of the best stories. Nevertheless, I've given it my best shot; here are the 12-best stories of the 2011 NFL season.
Begin Slideshow

»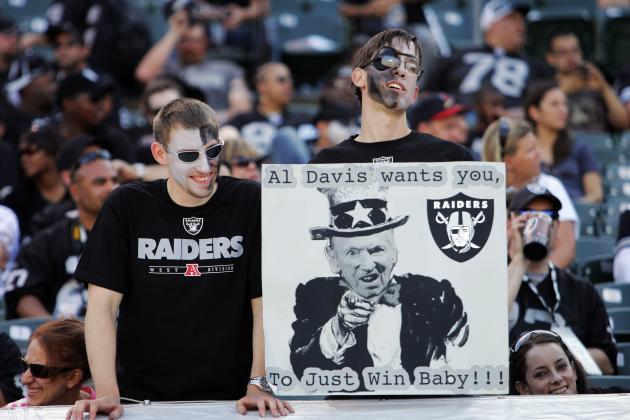 Brian Bahr/Getty Images

The NFL lost one of its ultimate titans with the death of longtime Oakland Raiders owner Al Davis in October. Davis' bravado and aggressiveness led him to become one of the most successful—and polarizing—figures in league history.
His guidance of the upstart American Football League in the mid-60s forced the rival NFL to call for a truce in the form of a merger. Davis was also involved in several lawsuits during his tenure as Raiders owner, including a couple filed against the NFL.
Even through the controversy, Davis will be remembered for his iconic "just win, baby" mantra, one he supported through his actions more times than not. While Davis was in charge of the Silver and Black, the Raiders hired the first Black and Latino coaches (Art Shell and Tom Flores, respectively) and the first female CEO (Amy Trask) in league history.
In a fitting and emotional tribute, the Raiders squeaked by the Texans in their first game after Davis' death, winning 25-20 back on Oct. 9. Sure, it took a bad interception by Texans quarterback Matt Schaub to seal the deal.
Nevertheless, the victory was the epitome of "just win, baby" and, for at least one game, fittingly honored the man known in Oakland as simply "Al."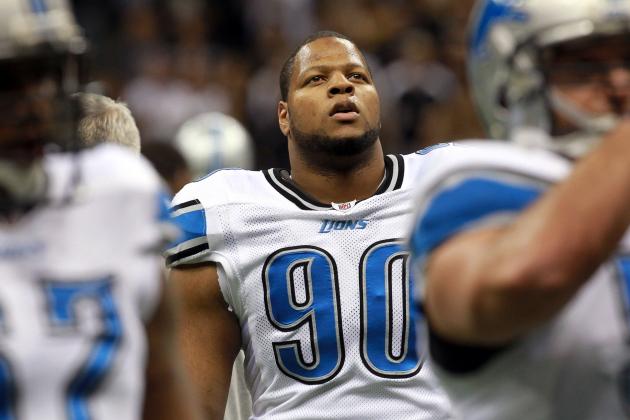 Ronald Martinez/Getty Images

The Detroit Lions' superb defensive tackle Ndamukong Suh has only been playing in the NFL for two seasons. But in that short span, Suh has racked up plenty of fines and the reputation (fair or not) of being a dirty player.
Suh did nothing to dispel that popular notion on Thanksgiving Day. That's when—in a nationally televised game—Suh stomped on the leg of downed Green Bay Packers offensive lineman Evan Dietrich-Smith.
That action got Suh tossed from the game and resulted in a two-game suspension without pay handed down from NFL Commissioner Roger Goodell. Suh keeps insisting that he's not a dirty player and he returned from the suspension to play without any major incidents.
It will be interesting to see if Suh will be able to stay out of hot water in 2012. If he doesn't, then the "dirty" label will continue to stick to the talented—but troubled—defensive playmaker.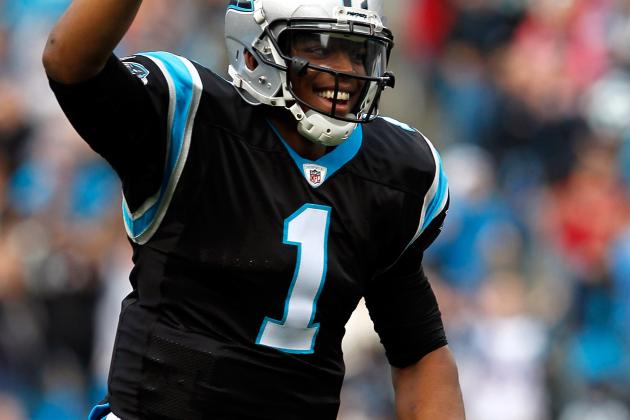 Streeter Lecka/Getty Images

For those who were betting on rookies Cam Newton and Von Miller to fall flat on their faces in the NFL (like myself), it looks like you've lost that bet big time. From opposite sides of the ball, Newton and Miller rejuvenated their respective teams (Carolina and Denver) with electrifying and solid play en route to taking home Rookie of the Year honors.
Newton, who won the offensive version of the award, led the Panthers to a respectable six wins with his arm and legs. Not only did Newton throw for over 4,000 yards and 21 touchdowns, he also ran for 14 scores, a record for any quarterback.
Meanwhile, Miller turned around a once-paltry Broncos defense and was a major reason why Denver made a return trip to the playoffs after a multi-year hiatus. The rookie linebacker racked up 64 tackles, two forced fumbles and 11.5 sacks in 2011.
It looks like bright futures are in store for the Panthers and Broncos, thanks to their sensational rookies.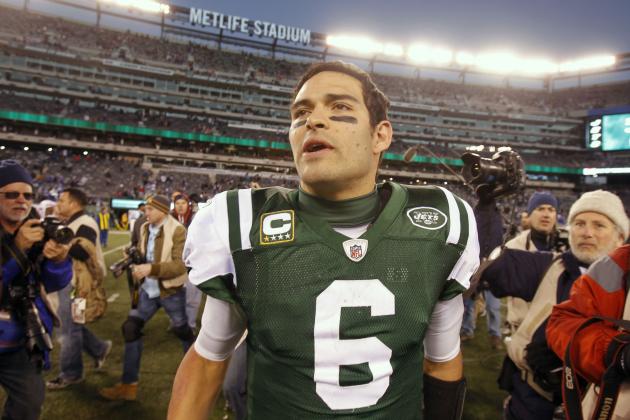 Rich Schultz/Getty Images

And for those who were betting on an Eagles-Jets Super Bowl matchup, you're probably still counting your losses. Both the Jets and Eagles entered the 2011 season as hyped favorites to get to the Super Bowl.
The Jets were coming off of two consecutive appearances in the AFC Championship game and the feeling from many prognosticators was that they were ready to take that next step. The pundits also felt that Philly was primed to get back to the Super Bowl after hitting it big in free agency; they landed prized players in Nnamdi Asomugha, Jason Babin, Cullen Jenkins and Vince Young.
However, both teams miserably failed to live up to the hype, as both suffered through 8-8 campaigns in 2011, missing the playoffs entirely. While it was a humbling experience for the squad in Philly dubbed the "Dream Team," it was an even more disastrous one for the boisterous Rex Ryan and the Jets.
Gang Green's collapse has resulted in some major in-fighting, starting with Santonio Holmes. The Jets receiver and captain threw quite the tantrum in the waning minutes of New York's season-ending loss in Miami.
This was followed up by anonymous Jets players calling out maligned quarterback Mark Sanchez's work ethic and leadership ability. It's safe to say 2011 didn't quite pan out the way the Jets and Eagles wanted it to.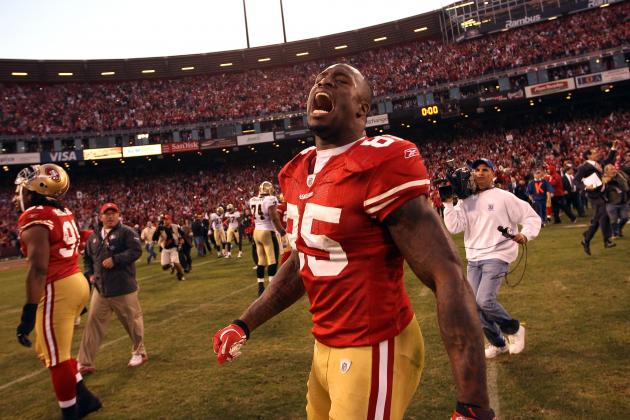 Ezra Shaw/Getty Images

The tight end used to be nothing more than an extra blocker and a receiving afterthought in the NFL. Those days seem like ancient history, considering how the position was revolutionized in 2011.
We start with the behemoth known as Rob Gronkowski. All the second-year Patriots tight end did was catch 90 balls for 1,327 yards and 17 touchdowns (the latter two stats records for the position). Next up was fellow second-year tight end Jimmy Graham.
Despite the fact that Graham played just one season of college football for the Miami Hurricanes, the Saint hauled in 99 passes for over 1,300 yards and 11 touchdowns. Not to be forgotten, veteran Vernon Davis of the 49ers almost single-handedly led San Francisco to a Super Bowl appearance with incredible performances against the Saints and Giants.
The emergence of the tight end as a vertical passing threat has led to an entirely new way NFL personnel figures will look at the position from here on out. If you can find a big, physical, athletic stud with good hands, you just may have yourself the next great tight end capable of putting up wide receiver numbers.
Suddenly, in a passing-first league, the tight end has become the go-to position for NFL offenses. Expect this trend to continue for the foreseeable future.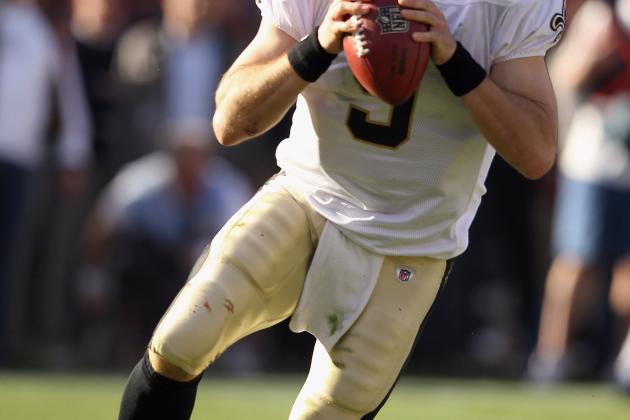 Ezra Shaw/Getty Images

It took 27 years, but Dan Marino's elusive passing record was finally broken. Turns out, it would go down in a Brees.
New Orleans quarterback Drew Brees is now the owner of that lofty passing record, as he set the mark in prime time against the Atlanta Falcons. Brees ended the 2011 regular season with a ridiculous 5,476 passing yards and 46 touchdowns.
Unfortunately, some critics have tried to diminish the significance of Brees' accomplishment. They say that, since the league has such lax passing rules that hinder defenses, this record will be shattered for years to come. That's probably true.
But instead of trying to undermine Brees, maybe we should instead further applaud Marino for setting the mark back in an era (1984) where the rules were less favorable for a quarterback.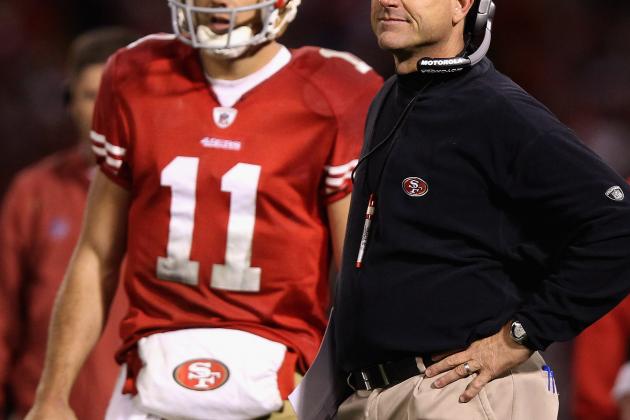 Ezra Shaw/Getty Images

Back when the San Francisco 49ers were the class of the NFL in the 80s and early 90s, they were led by Bay Area heroes like Montana, Rice, Young and Walsh. Now, there are new heroes by the names of Harbaugh, Smith, Davis and Willis.
Sure, the latter names don't quite have the pedigree of the former group. The point is that—led by first-year coach Jim Harbaugh—the 49ers made a nice little return to glory in 2011. Despite compiling a meager six wins the year before, the 49ers won 13 regular-season games en route to falling an overtime field goal short of making a return trip to the Super Bowl. It was quite the debut for Harbaugh and his men and it will be interesting to see what they do for an encore in 2012. They certainly have the pieces in place to make another big run.
It only took seven years, but Alex Smith finally played like a franchise quarterback in 2011. It wouldn't surprise me if Smith continues his masterful run, given another year under Harbaugh's tutelage.
After an incredible postseason, Vernon Davis has re-established himself as one of the game's premier tight ends. Plus, San Francisco's defense has the best front seven out there, led by guys like Patrick Willis, Navarro Bowman and the brothers Smith (Justin and Aldon).
If the 49ers can sign a quality veteran receiver in the offseason, then the glory days may be back on a permanent basis in San Francisco.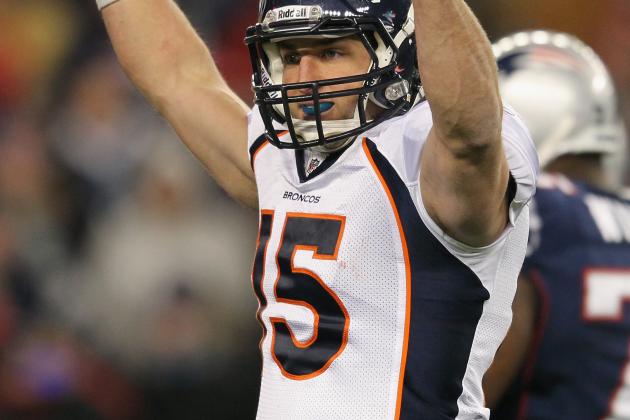 Jim Rogash/Getty Images

Leave it to a Jesus-loving, 240-pound quarterback to turn the NFL on its head for the majority of the season. Denver Broncos quarterback Tim Tebow had the entire sports world abuzz with his inspiring and wisdom-defying play in 2011.
Despite the naysayers, adamant that Tebow was destined to fail as a pro quarterback, Tebow took over for Denver a quarter into the season and never looked back. His passing ability was definitely far from polished, as Tebow threw up (pun intended) the stats of a JV quarterback more weeks than not.
Yet, with the game in limbo on several occasions, Tebow Mania emerged to shock fans and experts alike. Tebow led many wild fourth-quarter comebacks to help propel the Broncos into an unlikely AFC West crown and playoff appearance.
Tebow Mania reached a fever pitch when he hit receiver Demaryius Thomas on a game-winning, 80-yard touchdown pass in overtime to give the Broncos an upset win over the Steelers in the Wild Card round.
Sure, Tebow Mania would come to a crashing halt a week later in New England, but just the fact that Tebow got his Broncos that far—in quite thrilling fashion, I might add—earns him a lofty place on this list.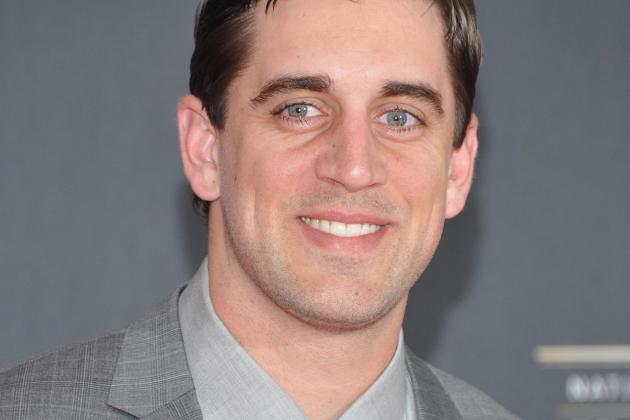 Mike Coppola/Getty Images

You can maybe debate that Green Bay quarterback Aaron Rodgers didn't necessarily deserve to win the 2011 MVP trophy, considering how the 15-1 Packers bowed out of the playoffs in unimpressive fashion. However, you can't debate that 2011 was truly the year of the quarterback.
The aforementioned Drew Brees broke Dan Marino's long-standing record for most yards in a season, but he wasn't alone in the gaudy 5,000 yard club. Both Tom Brady and Matthew Stafford also threw for over 5,000 yards, while New York's Eli Manning was just 67 yards shy of the mark himself.
All in all, a record-tying 10 quarterbacks passed for over 4,000 yards in 2011. Ten passers also hit the mark back in 2009.
What does this mean?
It means that, thanks to the new offensive-friendly rules that have been implemented over recent years (illegal contact, helmet-to-helmet contact, stricter roughing the passer penalties, etc.), we're likely to see 11 quarterbacks over the 4,000 mark in a season very soon.
For those who didn't think Rodgers was a worthy league MVP, all he did was throw for 4,600 yards, 45 touchdowns and a meager six interceptions in leading Green Bay to a 15-1 record. For an award that honors only regular-season performance, it's tough to argue against Rodgers in that regard.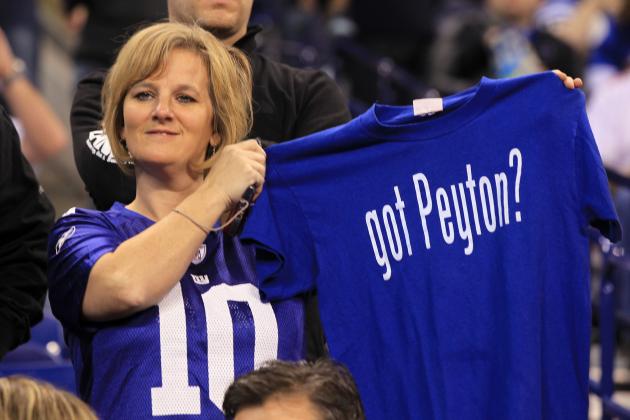 Scott Halleran/Getty Images

While countless players enjoyed great 2011 campaigns in the NFL, one player who certainly didn't is (soon to be former?) Colts quarterback Peyton Manning. Before suffering a debilitating neck injury, Manning was arguably the face of the league, while the Colts were one of its best teams.
Then Manning was forced to miss the entire season in recovering from neck surgery—the Colts absolutely floundered without him. Indianapolis went 2-14 just two seasons after No. 18 led the Colts to an AFC title.
Just when it appeared it couldn't get any worse for Colts fans, this Peyton Manning saga appears headed for its ugliest stage. The Manning camp and Colts owner Jim Irsay appear to be sending the public very conflicting messages over the health status of Manning.
Healthy or not, it appears Manning has played his last game in a Colts uniform. He's due a hefty roster bonus of $28 million in the spring, one the Colts likely won't dish out, especially if they're prepared to make Stanford's Andrew Luck their new franchise quarterback.
Manning will be left to sign with another team and the football masses will wonder if his neck will be able to hold up to the grueling duties that come with being an NFL starting quarterback. Let's hope it does, because it would be a shame to see the career of this future Hall of Famer come to such a debilitating end.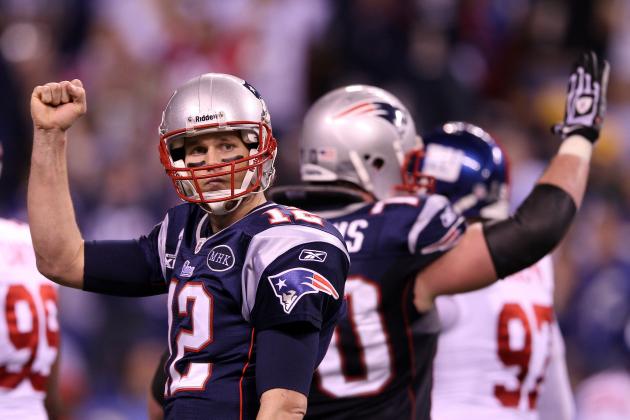 Elsa/Getty Images

The New England Patriots dedicated their 2011 season to the memory of Myra Kraft, the late, beloved wife of owner Robert Kraft who succumbed to cancer. If I had to venture a guess, I would say that the Pats did the Kraft family and all Patriots fans proud in 2011.
Even with a historically-bad defense, the New England Patriots were able to go on a vintage Patriot run en route to their fifth AFC title in the Bill Belichick-Tom Brady era. When I say that New England's defense was historically bad in 2011, I'm not kidding.
According to the numbers, the Pats had the 31st-ranked defense in the league (behind the Packers) and gave up the second most yards per game in league history at 411.
Still, as they say, stats are for losers. The Patriots' defense was the epitome of those famous bend-but-don't-break defenses of New England past.
They gave up a ton of yards, but stiffened up more times than not in the red zone. That allowed Tom Brady and his electric passing offense (led by Wes Welker, Rob Gronkowski and Aaron Hernandez) to light up opposing defenses on a weekly basis.
Then, lo and behold, the defense played its best in the playoffs, becoming a major contributing factor in playoff victories over the Broncos and Ravens. Unfortunately for Pats fans, their team came up just short in the Super Bowl rematch with Eli Manning and the Giants.
Despite the loss, you get the feeling that this New England team is one still rising. With a few tweaks (specifically on defense), the Patriots could be back on the Super stage in 2012. Maybe then, they'll truly honor Myra Kraft's legacy, albeit a year late.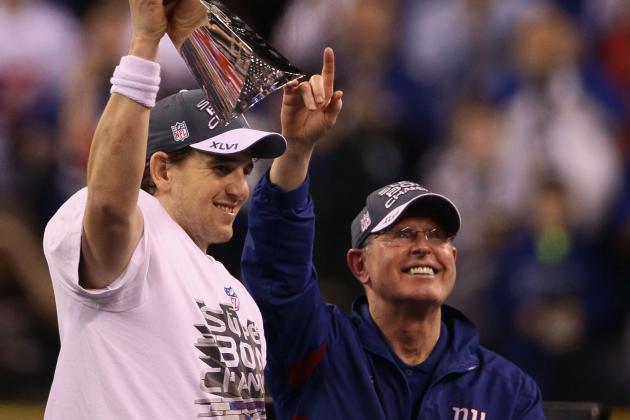 Win McNamee/Getty Images

When Giants quarterback Eli Manning declared himself elite prior to the start of the 2011 NFL season, many just dismissed the statement as a baseless proclamation. It turned to be the perfect premonition.
Manning led the Giants to its second Super Bowl title in four years and captured his second Super Bowl MVP in the process, as Big Blue once again bested Tom Brady and the Patriots on the NFL's biggest stage. Manning definitely delivered on his bold statement, becoming one of the game's best quarterbacks in the process.
He threw for nearly 5,000 yards, was the master of the fourth-quarter comeback (seven in 2011, along with a record 15 touchdowns) and kept the Giants afloat while the rest of the team found its way through recovered health and realized talent.
The champion Giants became the first Super Bowl winners to be outscored in the regular season and compile seven losses in a year, best proving it's how you finish that matters the most. Suddenly, Brady and Bill Belichick have company in the ranks of best quarterback-coach combination out there.
It's hard to bet against Tom Coughlin and Manning right now; they're a match made in heaven for Giants fans. As for Manning, he won't have to enter 2012 making any elite claims.
Everybody now knows that you certainly can't spell elite without Eli.