NBA Trade Speculation: Point Guards to Salvage the Failing New York Knicks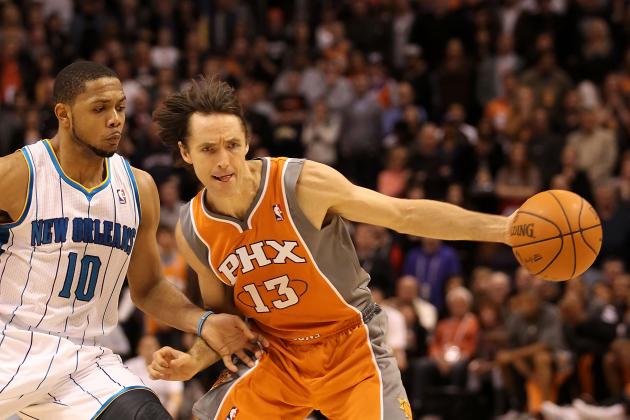 Christian Petersen/Getty Images

The New York Knicks have their scorer in Carmelo Anthony, their power forward in Amare Stoudemire and their down low defender in Tyson Chandler. What they don't have is the most important piece, their point guard.
They need that one player who can simply distribute the ball to their version of the Big Three.
Madison Square Garden + the Knicks + Mike D'Antonio's fast-paced system should = a pass-first point guard's dream.
The point guard they are in need of does not have to be a superstar, star or even a player in his prime. They just need a willing passer with a high basketball IQ.
This point guard can be on their roster already, but if he is not, here are five that can salvage their season.
Begin Slideshow

»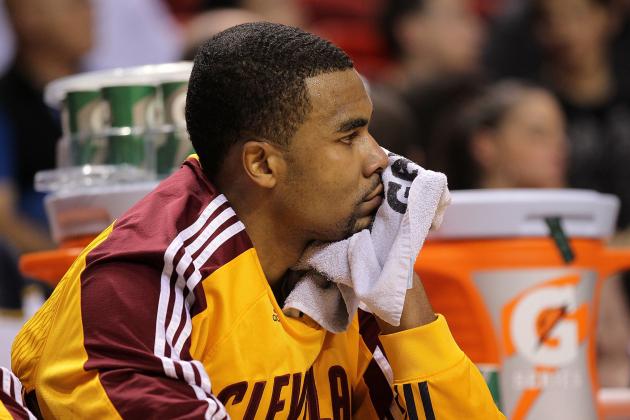 Mike Ehrmann/Getty Images

After producing when given minutes on every team he has been on, Ramon Sessions is stuck behind Kyrie Irving in Cleveland.
Last season, Sessions had his best statistical year as he averaged 13.3 points and 5.2 assists per game.
During his four-year career, Sessions has had games with 24, 17 and 16 assists, so he has proven he can pass. With a career-high scoring game of 32 and several other games in the high 20s, he also has proven he can score.
At only 25 years old, Sessions can be a Knick for now and the future. He has a very reasonable contract with two years left at a little over $4 million per, which could be a bargain if he was the starting PG for New York.
To get Sessions, the Knicks can possibly give Toney Douglas and Renaldo Balkman.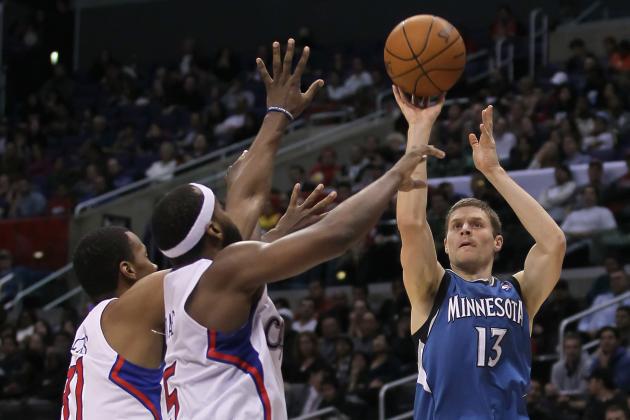 Jeff Gross/Getty Images

Due to the emergence of Ricky Rubio and the offseason acquisition of J.J. Barea, the Minnesota Timberwolves may be willing to shed Luke Ridnour's contract.
Ridnour has proven throughout his career that he is capable of leading a team. He is a willing passer and a clutch shooter.
His career averages are not too impressive with just 9.8 points and 4.8 assists per game, but his true impact cannot really be shown through stats.
Ridnour handles the ball well, can set up an offense in the half court or lead a fast break when he has to.
He is also basically turnover-free, having a career average of 1.7 per game.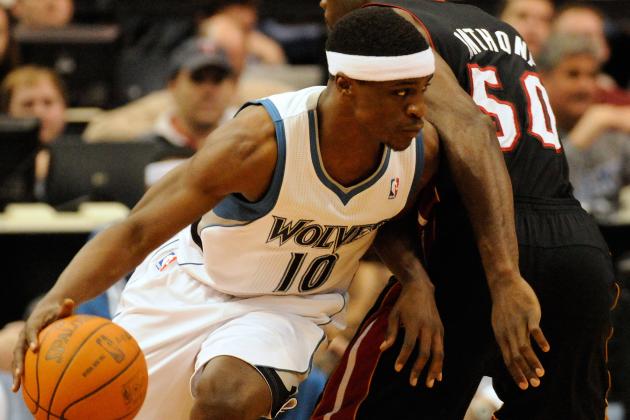 Hannah Foslien/Getty Images

Once upon a time, Jonny Flynn starred at Syracuse University before being taken with the No. 6 pick in the 2009 NBA draft.
Since then, the Minnesota Timberwolves traded him to Houston, leaving him banished in a third-string role. If anybody is in need of a change of scenery, it's Flynn.
He showed flashes of what he could be in his rookie season when he started in 81 games, averaging 13.5 points and 4.4 assists per game.
After coming back from a hip injury the following season, Flynn's game looked like it regressed.
If his time relegated to the bench helped him get his game back, he may be able to work out in a return to New York.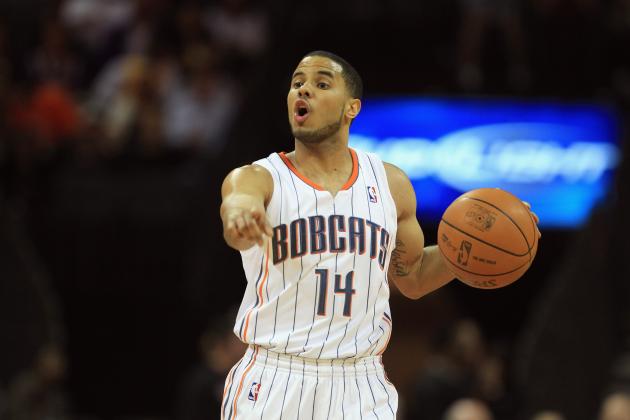 Streeter Lecka/Getty Images

If D.J. Augustin can average 6.6 assists with the Charlotte Bobcats, who are the worst team in the league, imagine how many assists he can average with real NBA players.
Charlotte could be open for a deal in order to hand the team over to rookie Kemba Walker.
Augustin can fit well with the New York Knicks with his quickness and his ability to shoot the three at a 37.8 percent rate.
He has also been not turning over the ball much this season, averaging just 2.5 turnovers per game.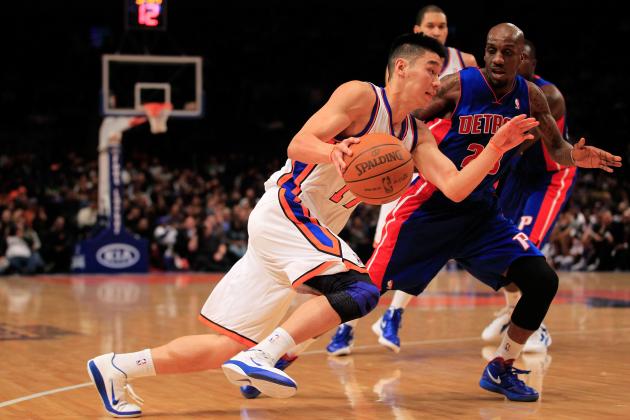 Chris Trotman/Getty Images

Is the search for a new point guard much to do about nothing? Could a search be over before it even began?
Can ''Linsanity'' be for real?
Since his breakout game against the New Jersey Nets when he scored 25 points, had seven assists and five rebounds, Jeremy Lin has started the next two games.
Two starts and two wins. In the Knicks victories over the Utah Jazz and Washington Wizards, Lin averaged 25.5 points, nine assists and three rebounds per game.
He has been impressive.
The one negative was the eight turnovers he committed against the Jazz.
With such a small sample size, one has to wonder how long can Lin keep up this level of play.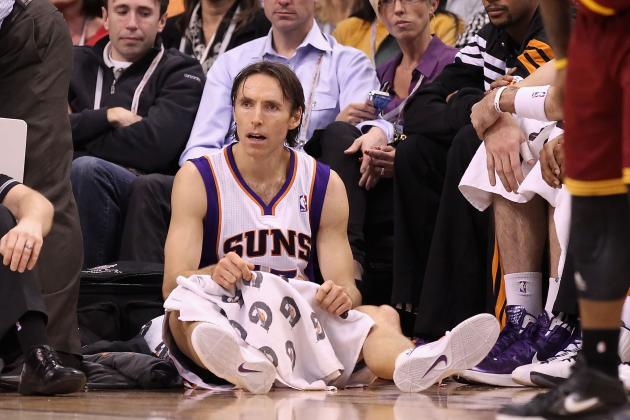 Christian Petersen/Getty Images

You can forget about the Steve Nash pipe dream, delusional New York Knicks fans, for now. That is unless your front office is ready to give up Carmelo Anthony for him.
The Knicks have nothing to give up in a trade to make the salaries work.
Rest assured, though, as he will most likely come as a free agent in the offseason.
Is there any more of a perfect trade than Nash to the Knicks?