Whitner and Evans Prove Bills Made Right Decision to Let Them Go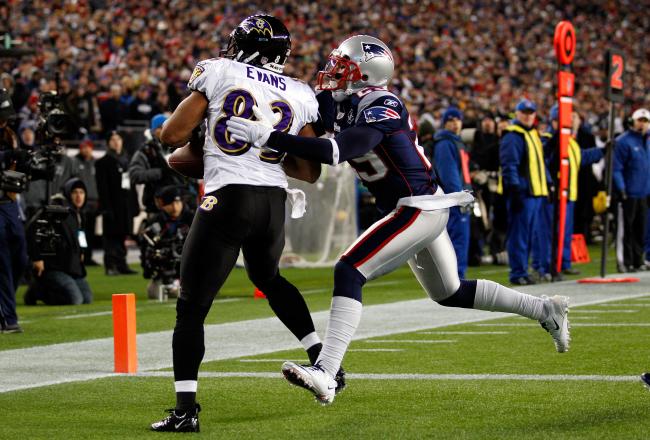 Rob Carr/Getty Images
At the beginning of the 2011 Bills fans were gearing up for yet another hopeful, yet skeptical, season. Two players, both first-rounders in Donte Whitner and Lee Evans, were amongst the most productive players on a lackluster roster. Whitner was a tackling machine and Evans was the team's most talented receiver on a corp scarce for any other recognizable name.
Bills Let Whitner Go To San Francisco - Good Move.
In Whitner's case, he was new on the free agent scene at the end of the 2010. Rumors swirled about where he would wind up, due in part to his chatty nature on Twitter. Fans were split on wanting to keep him in Buffalo versus letting him go. What mainly attracted was fans to Whitner was his heart and role as a team leader. In post-game press conferences it was as if Whitner felt the same agony and pain or joy and jubilation as the fans, sometimes tearing up at the podium. On the other hand some felt his high number of tackles was the result of a weak front seven. And he lacked interceptions, racking up only five in five season. His big-play ability simply hadn't shown itself, especially to the level an eighth overall pick is expected to deliver.
In a strange turn of events, Donte declared on Twitter that he was headed to Cincinnati. Only minutes later to reconfirm that he was now going to San Francisco. Much like throughout his career in Buffalo, fans online were 50/50 on their love and hate for the move.
Now that he's played a full season in another uniform, it's the perfect time to analyze his performance.
He went from 140 tackles and 1 INT the season before to 62 tackles and 2 INTs in 2011 with the Niners. In previous season with the Bills where he played in at least 15 games, he averaged about 100 tackles and 1 INT per season.
Donald Miralle/Getty Images
It appears Whitner is who the Bills thought he was: a solid safety and tackler, but not someone worth the 3 year, 11.75 million dollar deal he ended up signing. It's as if he's still banking on his high draft status separately from his results on the field.
Have to give the stamp of approval to the front office in Buffalo. Especially with the big-play emergence of Jarius Byrd and versatility of Byron Scott, Whitner had a hard time justifying his starting spot.
Bills Trade Evans For 4th Round Pick - They Knew Something We Didn't.
When the news came down that Lee Evans was going to Baltimore for a measly fourth-rounder, Bills fans around the country erupted in frustration. The team's thinnest position was trading away its biggest name and veteran leader for a fourth round pick?!
The year before, fans had begun to see the emergence of Stevie Johnson. But was he ready to step into a #1 receiver role with Evans out of the picture? As things turned out, the answers were all in the Bills' favor. Evans only saw action in about half of the Ravens games due to nagging injuries. He raked in a career-low 4 receptions for 74 yards and zero touchdowns. That's not a typo. Four receptions and under 100 yards total for the year. To top things off, Evans is now famous for dropping what would have a been a game-winning TD in the AFC Championship game to send the Ravens to the Super Bowl.
On the other hand, Stevie Johnson displayed incredible promise, racking up 1,004 yards with 76 receptions and 7 touchdowns - his second 1,000-yard performance in a row.
There's no telling if Evans will get another shot in Baltimore. Should he get the opportunity, Bills fans will cheer him on as they still have fond memories of the efforts he gave on the field and in the community. But it's unlikely they still blame management for making the deal, as the Bills clearly weren't ready for a Super Bowl run and Evans is definitely showing signs of slowing down. It may have been a move that was for everybody's best interest - and one that allowed the Bills crew of no-name receivers to show if they were worth keeping around in 2012.
Looking back on these two controversial moves, it appears the Bills made the intelligent decision in both cases. Let's hope it's a trend that continues.
This article is
What is the duplicate article?
Why is this article offensive?
Where is this article plagiarized from?
Why is this article poorly edited?

Buffalo Bills: Like this team?