Which All-Star Pitcher Should the Yankees Target Next Offseason?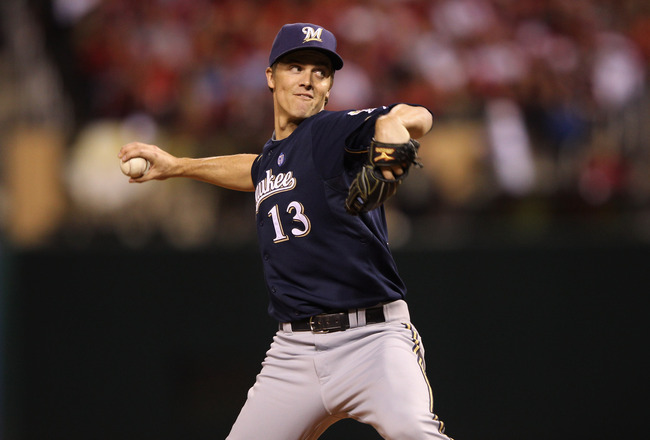 Jamie Squire/Getty Images
New York needs another ace after they failed to sign a big name pitcher the last two seasons. They traded Jesus Montero for Michael Pineda but he is no sure thing.
You know that Manny Banuelos and Dellin Betances will join CC Sabathia, Ivan Nova and Michael Pineda in the majors by 2013. But they are prospects and are no sure things. The youngsters all have high ceilings but I highly doubt all four will reach their potential. A veteran will help the Yankees' rotation immensely.
Garcia and Kuroda will be out of New York in December and A.J. Burnett will be out the door the following offseason.
In their places the Yankees must grab a stud pitcher because Sabathia and four young guns cannot do it on their own.
After Cashman and the Steinbrenners agree that a big name pitcher is needed, they will have to look at what exactly they want in him. Do they want a consistent workhorse or a high strikeout flamethrower? Lucky for them they have a nice selection to choose from.
Next offseason three big name starting pitchers—Cole Hamels, Matt Cain and Zack Greinke—will be available. The Yankees will have to narrow down their choice from there.
They all have their positives and negatives, but the Yankees will have to choose only one.
So, who should Brian Cashman and the Yankees target come December?
Cole Hamels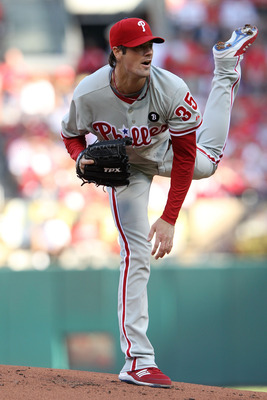 Jamie Squire/Getty Images
Pros:
Cole Hamels is a 28-year-old lefty ace with a World Series MVP trophy. What more could you want?
How about a career 3.08 postseason ERA, including a 1.80 ERA in 35 innings pitched during the Phillies' 2008 postseason run?
Hamels is also a workhorse; he has averaged 230.1 innings in the last four seasons if you include the postseason.
When trying to find a potential Yankee, people start by looking at their strikeout and ground-ball rates. Hamels has a very good 22.3 percent strikeout rate and an incredible 52.3 percent ground-ball rate.
Despite his high strikeout rate, Hamels mixes up his pitches well and is not a straight fastball pitcher. He has thrown his four-seam fastball and cutter a total of 65.4 percent of the time for his career, leaving 34.6 percent of the time for his changeup and breaking ball.
His .214 BAA also shows that he does not let batters on base, which is very important in New York because a routine fly ball can become a home run in a hurry.
People always wonder how a pitcher will transition to New York. Cole Hamels should not have a problem. Not only does he already pitch in a big market in Philadelphia but he has also been to two World Series. The pressure of New York will not be a problem with Hamels.
Cons:
There are not many cons for Cole Hamels. He will be expensive, maybe up to $150 million, but he fits the Yankees' plan to get under $189 million by 2014 because of the expiring contracts of players such as A.J. Burnett and Rafael Soriano.
Hamels does not hit the upper-90s, either. He averaged 91.2 mph on his four-seam fastball in 2011, though he did touch 96 mph.
Matt Cain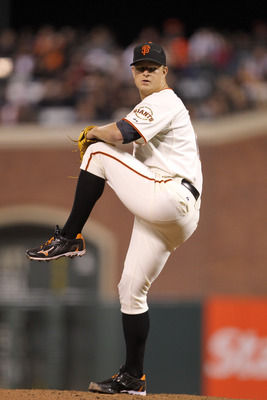 Ezra Shaw/Getty Images
Pros:
At 27 years old, Matt Cain is just over 11 months younger than Zack Greinke and just over eight months older than Cole Hamels.
Cain has also averaged 220 innings pitched over the last four seasons and has pitched at least 190 innings in six straight seasons.
The Yankees value the postseason, and Cain has been dominant in his postseason career. Cain has only been to the postseason once but he took full advantage of it by posting a 0.00 ERA and 0.94 WHIP in 21.1 innings, including a dominating performance (7.2 IP, 4 H, 0 ER) against the Texas Rangers in Game 2 of the World Series.
Cons:
Matt Cain pitched in the cavernous AT&T Park in the offensively inept NL West, which is not exactly the most difficult position to pitch in. This shows in his 4.26 career xFIP and his career high 3.78 xFIP.
Would Matt Cain be able to survive in Yankee Stadium? We already talked about how important strikeout and ground-ball rates are. In 2011, Cain had a 19.7 percent strikeout rate and a 41.7 percent ground-ball rate. Looking at his career numbers, his strikeout rate is not a fluke. Since 2007 his strikeout rate has wavered between 19.3 and 19.9 percent. On the other hand, Cain's ground-ball rate in 2011 was much lower than his career average of 37.2 percent.
The bottom line is that Matt Cain does not strike out many batters and does not induce many ground balls.
Zack Greinke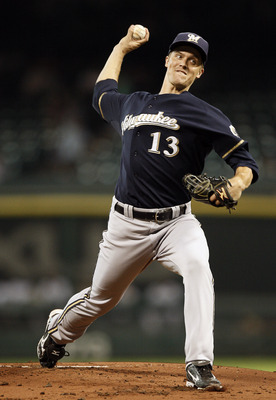 Bob Levey/Getty Images
Pros:
Cole Hamels and Matt Cain have had the luxury of pitching in the NL without the DH. Zack Greinke, on the other hand, has not.
Greinke pitched for the Brewers in the NL in 2011, but from 2004 to 2010 he pitched for the Royals in the AL. Greinke has also won a Cy Young Award after posting a 2.16 ERA and 242 strikeouts in 229.1 innings in 2009.
He also had an impressive 28.1 percent strikeout rate and a 47.3 percent ground-ball rate in 2011.
For you sabermetric lovers, Greinke led the majors with a 2.56 xFIP and was ninth in the majors with a 2.98 FIP in 2011.
Cons:
Zack Greinke has quite a few cons. First and foremost, his anxiety and depression issues probably will not translate well to a big market city.
Greinke also has a 6.48 career postseason ERA, albeit in only 16.2 innings pitched. Nonetheless, he has almost no postseason experience under his belt, which is important to the Yankees.
Greinke's strikeout rate is at an all-time high, but he has lost 1.2 mph on his fastball since 2009. Is this good or bad? It could be good because despite his loss in velocity he is still fooling hitters, which means he might have a better chance of staying elite when his velocity fades as he ages.
But it could also mean he is simply losing velocity, which is normally not a good thing unless there is a valid reason.
He also has an injury history. Greinke only pitched 171.2 innings in 2011, 122 innings in 2007 and 6.1 innings in 2006.
Lastly, his career 3.82 ERA and 1.26 WHIP to go along with a 3.83 ERA and 1.20 WHIP in 2011 are hardly impressive.
Comparision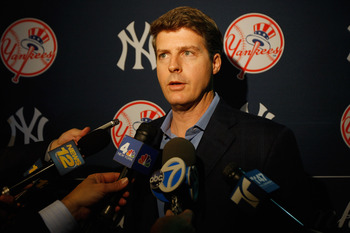 Mike Stobe/Getty Images
Cole Hamels has the advantage in ground-ball rate, pitching in a large market, having postseason and World Series experience and being a lefty.
Matt Cain has the advantage in postseason performance, youth and consistency.
Zack Greinke has the advantage in strikeout rate, having pitched in the AL and sabermetric stats.
Before going to the next slide, consider who you would pick. Factoring in price, past performance and future projected performance, who do you think the Yankees should target?
Winner: Cole Hamels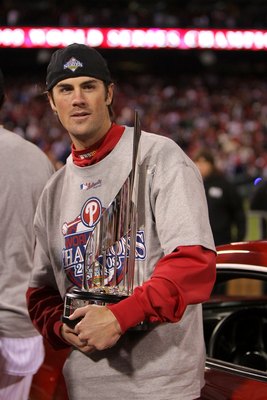 Doug Pensinger/Getty Images
I am picking Cole Hamels. He may be the most expensive, but another lefty will be invaluable against the heavily left-handed lineup of the Boston Red Sox.
He also has pitched in a big market, so we know he can handle the pressure. Additionally, he has the high strikeout rate and high ground-ball rate you look for when searching for an ace to pitch in Yankee Stadium.
Not to mention his postseason pedigree.
Hamels has it all.
I am not sold on Matt Cain, due to his low strikeout and ground-ball rates to go along with the fact that he pitches in AT&T Park in the NL West.
Zack Greinke makes sense but I am not sure he can transition to a big market city with his anxiety and depression.
The New York Yankees need a sure thing, not an A.J. Burnett, which is why I am picking Hamels over Cain and Greinke.
Keep Reading

New York Yankees: Like this team?