Philadelphia Eagles: Why the Eagles Can Be Back on Top in 2012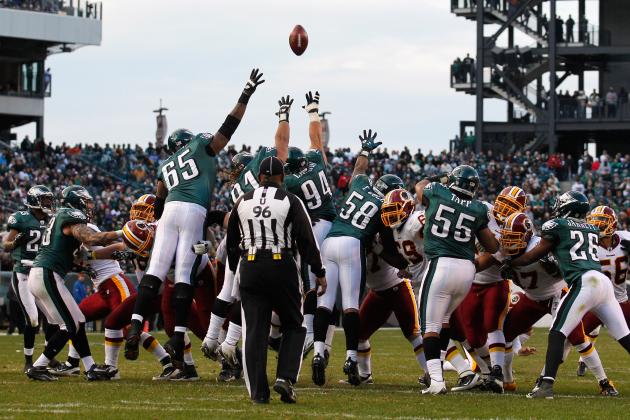 Rob Carr/Getty Images

Let's start with a bold statement: come the 2012 season, the Philadelphia Eagles will once again be kings of the NFC East.
Many will find the above statement far-fetched, especially when the team is so low in the public eye that even celebrities such as Alec Baldwin see it fit to make fun of the Eagles' season. But all the possible "Dream Team" insults have been recited to death, and the only thing left to do is look forward to next season.
Now, it is easy to scoff at the notion - especially when the New York Giants just won themselves a fourth Super Bowl - but the reality is that a division championship is not as crazy as it seems.
In fact, there are plenty of reasons for Eagles fans to hold their heads high in anticipation of the 2012 season.
Begin Slideshow

»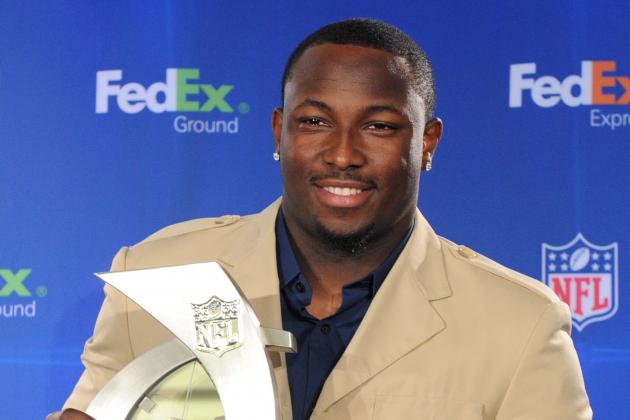 Rick Diamond/Getty Images

Oftentimes overshadowed by the general disappointment of the season is the fact that the Philadelphia Eagles boast a great deal of talent on the roster.
On offense, they have the ever-so-shifty LeSean McCoy at running back. He is arguably the leagues top all-purpose back, and his ability to turn nothing into something has earned him comparisons to Barry Sanders.
Then there is the massive Jason Peters, who anchors an offensive line that has rapidly improved into one of the best in the NFL. Readers who have read previous articles of mine know much I think of Peters, and it is not without merit to consider him the team's most important player.
You may notice that I have left quarterback Michael Vick out of this conversation. But that is for another time and another article.
The defense also boasts sizeable talent. Defensive ends Trent Cole and Jason Babin make for a two-man wrecking crew that leaves offensive linemen scratching their heads and quarterbacks crumpled on the ground.
The secondary, despite its struggles, was home to a fair amount of talent as well. Many fans will spend the offseason debating whether Nnamdi Asomugha was worth his contract, but I propose that it was a matter of struggling to adjust to new scenery rather than lack of talent that made the cornerback a liability at times.
Save for a few positions, talent was never an issue for this team. Rather, it was lack of chemistry that proved to be this team's undoing. Which leads us perfectly into the next slide.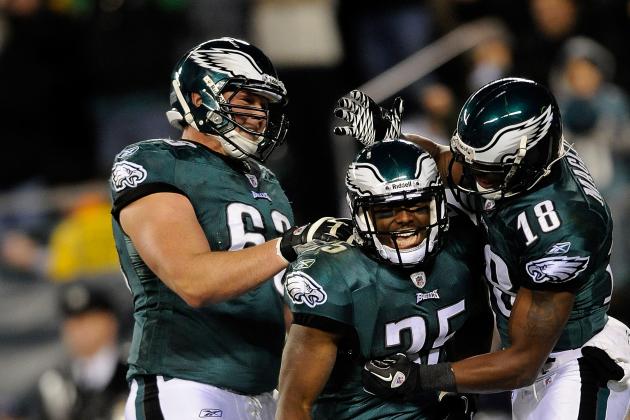 Patrick McDermott/Getty Images

It is no secret that many teams struggled after dealing with a lockout-shortened offseason in 2011. For the Philadelphia Eagles, however, those struggles were accentuated due to the many new faces on the team.
The front office obviously felt that money was burning a hole in their pocket, and so decided to throw contracts at just about every free agent on the market. That is great for infusing more talent into a team, but they forgot to consider how all those new faces would upset chemistry within the locker room.
Now that the players have a full offseason to work together, perhaps the chemistry will stabilize itself. Analysts and fans alike are quick to dismiss the effects of chemistry on a team, but players play harder for the man next to them when their is a mutual feeling of respect and kinship.
A full offseason will also allow the coaching staff time to figure out and play to the strengths of the team. They can then use free-agency responsibly and efficiently by only signing players to fill obvious areas of weakness.
And by obvious areas of weakness, I mean the linebacker position.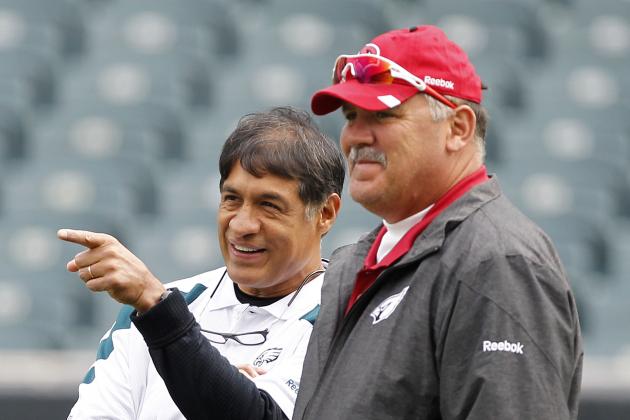 Rich Schultz/Getty Images

Fans were justifiably upset when the Eagles failed to land Steve Spagnulo as their defensive coordinator. They were even more disgruntled when shortly thereafter the team announced that Juan Castillo would remain at the position for another year.
After all, Castillo failed to appeal to the fans' need of instant gratification. His defense - which fielded many new faces at key positions - struggled early and often and he quickly fell out of favor.
But perhaps retaining Castillo was a smart move. While the defense generally left much to be desired, they began playing better as a unit as the season wore on. It then begs the question: just how good can this defense be if it is allowed another season to grow under the same scheme?
Even with this consistency, however, Castillo must make sure that the needs of the defense are heard and that the front office does a better job of landing him talented players in the middle of the defense.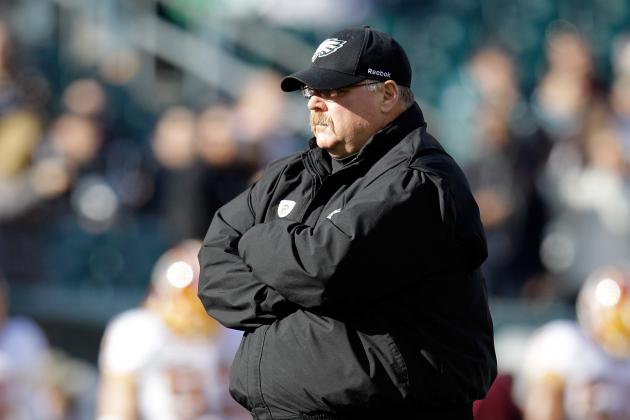 Rob Carr/Getty Images

The air in Philadelphia reeks of burning polyester and cotton, and it is coming from head coach Andy Reid.
Reid's tuckus has been hovering over the hot seat for the past few years, but this past season saw it plant itself firmly on the cushion. He has found himself in dire straits and needs to put together perhaps the best season of his career if he wishes to remain a Philadelphia Eagle.
It is funny how often people find success when their backs are to the wall.
Out of desperation, it is likely that we will see Reid break the mold and take risks that would otherwise be uncharacteristic of him. Case in point: it would not be surprising if Reid decides to use the teams first-round pick on a middle linebacker.
The fan's of this team deserve to see a change of pace. Hopefully Reid will be the one to give it to them.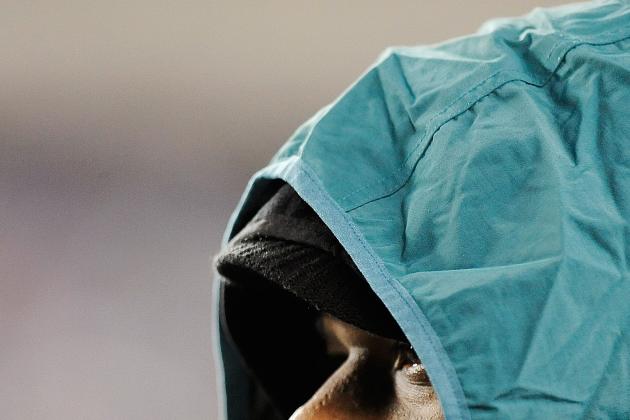 Patrick McDermott/Getty Images

Perhaps the biggest change from last season to 2012 will be that the Philadelphia Eagles will no longer be heading into the season with lofty expectations and cocky nicknames.
The "Dream Team" moniker doomed their season from the start. With it gone, perhaps the team can focus on winning games and playing well.
They know full well that they need to win back the support of the fan base and will be more determined than ever to take the division crown. Hopefully that determination will reap benefits.
Mistakes were made this season, but the Eagles were humbled and are now a better team for it.