Nick Diaz and 10 UFC Fighters That Strikeforce Needs to Remain Relevant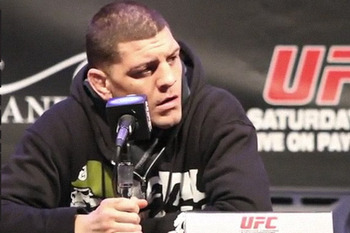 Nick Diaz; photo cred: MMAWeekly.com
Former Strikeforce welterweight champion Nick Diaz lost a contentious decision to Carlos Condit this past Saturday, where "The Natural Born Killer" halted the 11-fight win streak of the Californian.
After five rounds of action, Condit won a unanimous decision, clinching the UFC's interim title in the process. An obviously frustrated Diaz eluded to the fact that he might retire, hanging up his gloves altogether because, after all, he doesn't "need this MMA s—."
Should Diaz opt to return, a move back to the San Jose-based promotion could serve him well, as it would seem that the organization could greatly benefit from the star attraction returning to the hexagon, among other fighters.
Sam Stout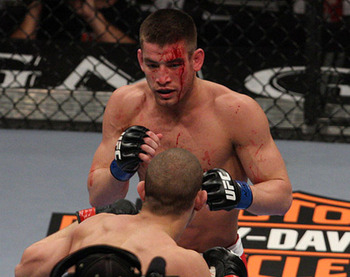 Sam Stout; photo cred: MMAWeekly.com
A fan favorite, Sam Stout is regarded as the consummate definition of a "fighter."
He continues to deliver in each outing, to which his four UFC fight night bonuses would indicate.
With victories over Joe Lauzon, Matt Wiman, Spencer Fisher and veteran Yves Edwards anchoring his resume, "Hands of Stone" could become an immediate contender in Strikeforce, which would give champion Gilbert Melendez some incentive to stick around a little bit longer.
BJ Penn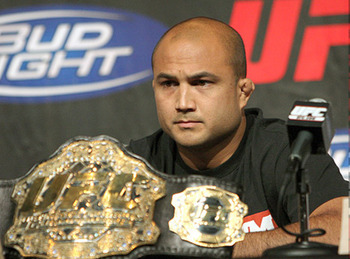 BJ Penn; photo cred: MMAWeekly.com
A two-time former world champion in two different weight classes, BJ Penn has seen and done it all in the sport of mixed martial arts.
Already considered by many to be one of the greatest fighters of all time, Penn now seeks some redemption after having gone winless in four of his last five outings.
While Gilbert Melendez is in a constant pursuit of notable contenders to his lightweight title, there's perhaps no better man for the challenge at hand than that of "The Prodigy."
Donald Cerrone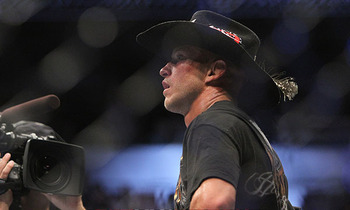 Donald Cerrone; photo cred: MMAWeekly.com
The lightweight division in Strikeforce needs some hot new talent and as far as dynamic fighters are concerned, Donald Cerrone lies well above the pack.
The "Cowboy" rose up the UFC ranks quickly thanks to his fast-paced style of fighting. Victories over Paul Kelly, Vagner Rocha and Charles Oliveira eventually led Cerrone to a pivotal battle with then-contender Dennis Siver last October.
In a rousing performance, Cerrone deftly defeated the heavy-hitting German, rocking and dropping him with strikes early before clinching the rear-naked choke—all in the first round.
This is a fight that the aforementioned Melendez can get up for.
Dan Hardy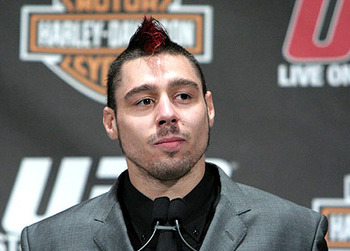 Dan Hardy; photo cred: MMAWeekly.com
Former UFC title challenger Dan Hardy could benefit from a change of scenery.
"The Outlaw", once regarded as one of the best in his class, has now dropped three consecutive bouts since a loss to champion Georges St-Pierre.
A well-adept striker, Hardy has become the victim of the welterweight class, though his personable demeanor and his fan-friendly style of fighting has kept him employed under the Zuffa banner far past most's expectations.
Given the right kind of fights, Hardy can ascend the Strikeforce 170-pound ladder quickly and catapult into title contention.
Mike Swick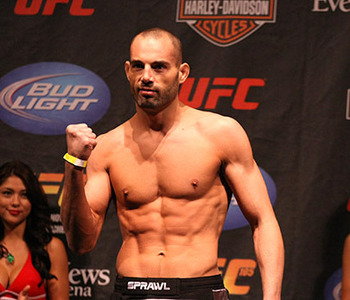 Mike Swick; photo cred: MMAWeekly.com
A perennial contender in the UFC both in the middleweight and welterweight class, Mike Swick has gone from a notable to an oft-injured, forgotten fighter.
Though tall and lankier than most, Swick possesses blinding speed and knockout power that gives most opponents cause for concern.
"Quick" Swick remains a well-respected veteran and once he does grace the cage once again, the AKA product will be all kinds of motivated, and a man of his stature could quickly rise up the Strikeforce welterweight ranks.
Demian Maia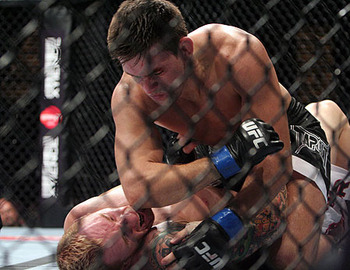 Demian Maia (top); photo cred: MMAWeekly.com
Once regarded as one of the most dangerous middleweight fighters in the world, Demian Maia has gone from former title challenger to the bottom of the barrel.
A world-renowned Brazilian jiu-jitsu black belt, Maia has quickly adapted his style successfully into the mixed martial arts world, holding victories over the likes of Ed Herman, Jason MacDonald, Nate Quarry, Kendall Grove and Chael Sonnen—submitting the consensus No. 2 middleweight with a first-round submission.
Contemplating a move to the welterweight class, Maia can compete in multiple divisions and, given his clout in the MMA world, would be injected into Strikeforce as an immediate contender.
Josh Koscheck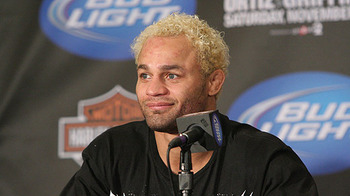 Josh Koscheck; photo cred: MMAWeekly.com
A former title contender, Josh Koscheck has long been a fixture of the upper echelon of the welterweight class.
The Californian has shown that his wrestling skills and heavy hands can defeat even the most talented of foes, which includes dominant victories over the likes of Chris Lytle, Paul Daley and UFC Hall of Famer Matt Hughes.
After dropping two to champion Georges St-Pierre, it's safe to say that Koscheck will not be vying for UFC gold anytime soon. A move to Strikeforce would prove detrimental for "Kos," who could vie for the belt immediately.
Nick Diaz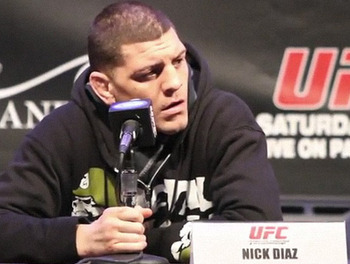 Nick Diaz; photo cred: MMAWeekly.com
The former Strikeforce welterweight champion initially made a successful return to the Octagon last October, defeating the well-respected BJ Penn.
For the majority of the fight, Diaz battered and bruised the Hawaiian with his striking acumen, wilting him against the cage on several occasions and eventually settling for the decision win.
Since then, Diaz has vied for the organization's UFC interim title, dropping a contentious decision to Carlos Condit.
Should Diaz return to his familiar surroundings in Strikeforce, the Stockton, Calif., native can benefit from the fact that the promotion knows full well how to make exciting fights for the Cesar Gracie protege.
Marius Zaromskis, KJ Noons and Paul Daley can all attest to that.
Quinton Jackson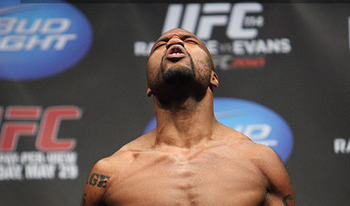 Quinton Jackson; photo cred: MMAWeekly.com
A legend of the Pride circuit, Quinton Jackson is one of the few men who have since been able to find success inside the Octagon.
Debuting in the UFC with a victory over rival Marvin Eastman, Jackson reached the pinnacle of his career soon after when he knocked out then-champion Chuck Liddell in the first round.
The win helped set up a Pride-UFC title unification match against Dan Henderson, whom Jackson took the distance and earned the decision win after five hard-fought rounds of action.
Strikeforce is all about appealing to the masses, and inviting "Rampage" into the fray and matching him with striking-centric fighters such as Gegard Mousasi and Rafael Cavalcante could product fireworks.
Antonio Rogerio Nogueira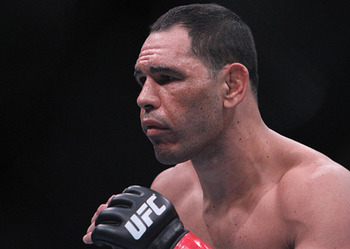 Antonio Rogerio Nogueira; photo cred: MMAWeekly.com
A perennial contender in the light heavyweight class, Brazilian banger Antonio Rogerio Nogueira has been equally revered for his striking as well as his jiu-jitsu prowess.
Victories over Dan Henderson, Tito Ortiz and Alistair Overeem anchor the impressive list of accolades that Nogueira has cultivated throughout his career.
Though world renowned, "Minotoro" has failed to capture any MMA titles, though a move to the Strikeforce banner would immediately inject him into title contention.
Keep Reading