5 Best Bargain Bin Signings in MLB This Winter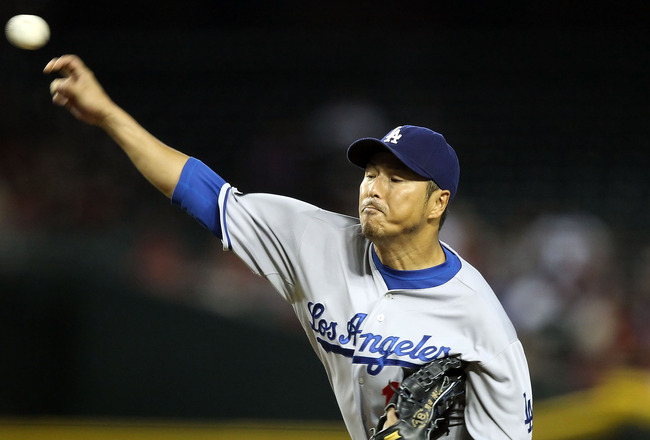 Christian Petersen/Getty Images
This offseason has seen some gargantuan contracts come to light, but a handful of useful players have been signed to very reasonable deals.
While Albert Pujols and Prince Fielder will undoubtedly help their new clubs, they aren't the only free agents who will play a part in the pennant race.
Here's five of the best bargains who recently signed team-friendly contracts.
5. Jonny Gomes, Oakland Athletics
Mike Ehrmann/Getty Images
For a paltry $1 million, the A's got a certified southpaw killer who should slot in as the DH on a part-time basis.
Gomes does what Oakland loves to do: he takes lots of walks.
Above-average power is another nice asset that the Petaluma, California native brings to the table.
Considering that the team is under tight budget constraints and needs offense, they couldn't have done much better this winter than signing Gomes for cheap.
4. Carlos Pena, Tampa Bay Rays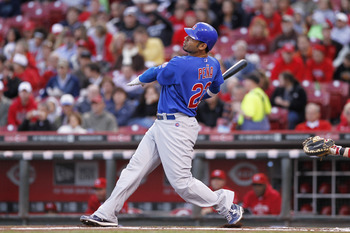 Joe Robbins/Getty Images
Carlos Pena may not hit 46 home runs again, like he did with Tampa Bay (back when they still had 'Devil' in their name) back in 2007, but he's a true defensive first baseman with a power stroke.
Financially-conscious clubs like the Rays must spend wisely, and putting $7.25 million towards their former star is evidence of their thought process.
Pena may struggle to reach the 30-homer plateau again (28 each of the last two seasons), but he will walk a ton throughout the season.
The key to his success is his batting average: if Pena can build some wiggle room between himself and the Mendoza line, he'll be successful.
Luke Scott, another Rays signee, could also be considered for this list, but his track record is littered with injuries and Pena is usually healthy.
3. David DeJesus, Chicago Cubs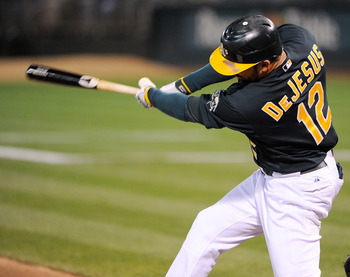 Thearon W. Henderson/Getty Images
David had a disappointing year at the plate in 2011, but a move to Wrigley and some better luck should bring him closer to the player he was in Kansas City.
The new Cubs front office wasted little time signing DeJesus to a two-year, $10 million contract.
A strong defender who's better suited for a corner outfield spot than center, DeJesus's batting average should rebound to something near his career .284.
Chicago snagged an above-average player for pennies, but they won't hesitate to trade him if a nice offer comes along in July.
2. Hiroki Kuroda, New York Yankees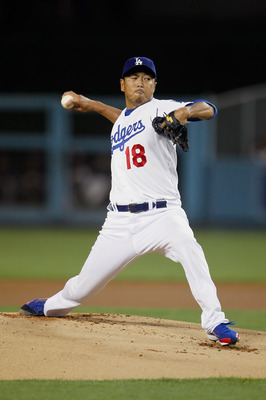 Jeff Gross/Getty Images
The Yankees waltzed into October with a subpar pitching staff last year and they payed for it with a first-round exit.
In 2012, though, they are poised to pitch as well as they hit. The Bombers acquired Michael Pineda and Hiroki Kuroda through trade and free agency, respectively.
Kuroda compiled four terrific seasons in L.A. from 2008-2011, finishing with a 3.45 ERA in just under 700 innings.
Not only were the Yankees able to pry him from the only Major League team he's ever known, but Kuroda settled for a reasonable $10 million salary and just one year. For New York, that's as non-committal as it gets, and Hiroki is already penciled in as the No. 2 or 3 starter.
Depending on where he signs, Roy Oswalt will probably find himself between No. 1 and 3 on this list.
1. Edwin Jackson, Washington Nationals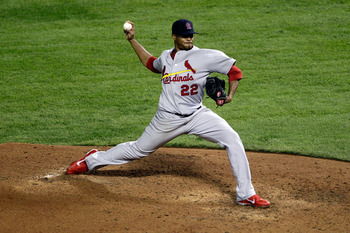 Rob Carr/Getty Images
Edwin Jackson has frustrated six different organizations already, and the Nationals offered to become his 7th Major League employer, signing him to a one-year, $11 million contract.
At just 28 years of age, Jackson has shown flashes of brilliance, but no one seems satisfied.
The funny thing is, Edwin has been pretty good for the last year and a half, and he just settled for a cheap contract: since his trade to the White Sox in mid-2010, his ERA is 3.63.
Washington needed to improve its rotation, so adding a hurler of Jackson's caliber on such a low-risk deal is a great move. I mean we're talking about a guy who threw a no-hitter less than two years ago.
Keep Reading