NHL Makeover: 10 Simple Steps to Improve the Game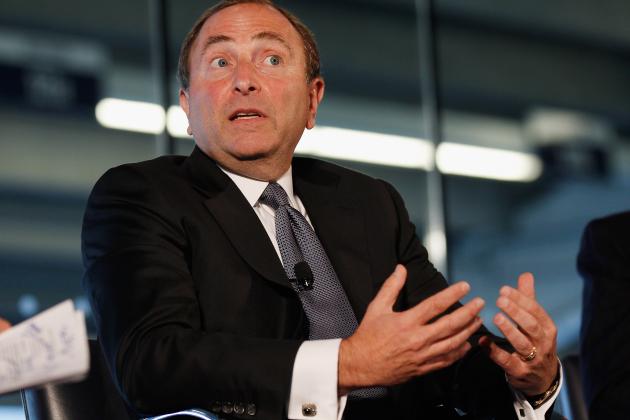 Mike Stobe/Getty Images
Gary Bettman is among the least popular commissioners of any sport
There may be no more dysfunctional league than the NHL. This is the reason Gary Bettman has had a hard time selling the game to the United States.
It certainly is not for a lack of trying. His efforts are why he probably needs a police escort in a Canadian city. And he probably does not trust the Mounties much either, because they are almost certainly Canadian hockey fans.
Some of this is warranted. There are his approvals of questionable American owners in questionable American markets while more solid Canadian owners and markets are rejected. His alignment proposal forced the one conference with the most Canadian teams to do the most travel.
Some will also point out more coincidental occurrences: No Canadian teams have won the Stanley Cup since his 18th week on the job in 1993, and only three of the last 16 finalists have been Canadian.
Despite all three coming in the last seven seasons, some in the Vancouver Canucks organization are convinced that played a part in the officiating last season. However, those who buy into a conspiracy theory rarely consider its unlikelihood given the number of people who have to remain silent.
Besides lagging behind the American economy for years, many Canadian franchises have been poorly run. Toronto and Montreal repeatedly make mistakes not seen outside of New York in the United States, Ottawa has been on the brink of bankruptcy and never had sufficient goaltending and every other team has made it to the Finals.
Moreover, not all of what Bettman has done has been bad. While purists like me hate that games are decided on skills competitions like shootouts, that has been good for the game. The Winter Classic has been great for the game. The league has gotten out in front of the concussion issue.
But there are so many more very simple things that could be done to make hockey more than a fringe sport...
Begin Slideshow

»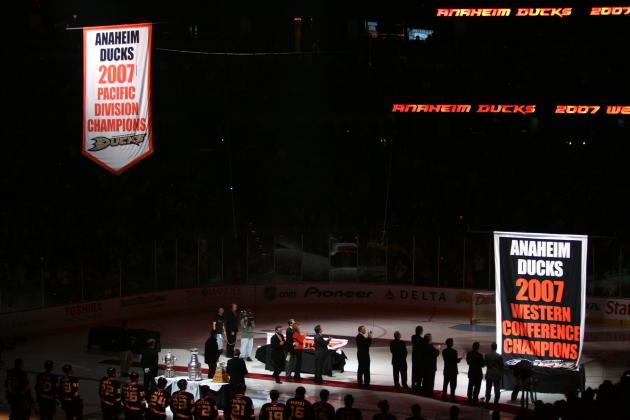 Robert Laberge/Getty Images

It is time to end the East Coast bias.
Over half of the 2012 NHL All-Stars were from the Eastern Conference. Almost all of them were from east of the Mississippi River.
The Pacific Division-leading and reigning Western Conference finalist San Jose Sharks had just one player in the game. The Los Angeles Kings have two of the top 10 defencemen in the world and they were both left off the roster.
Eastern Conference teams get an average of a dozen more practices every year because they travel short distances within their same time zone. Their champion often logs fewer than half the playoff travel time put in by their Stanley Cup Finals foe.
There is no way to level the travel because more population is in the Eastern Time Zone. But there are ways to compensate.
Making sure no team has to travel more than one time zone to play a conference foe and making the east travel to every western city helps. Giving the western conferences just seven teams a piece to keep teams in the Eastern Time Zone out of those conferences is a better step.
That also has the trade-off of putting over half of the teams outside of the that zone in the playoffs, but only half within it. They could also change the format of their playoffs to two-three-two to reduce travel.
Finally, it would be nice if teams from those conferences were occasionally featured on national television. Maybe then I would not have to hear someone tell me Logan Couture did not deserve rookie of the year because he had the benefit of playing alongside Joe Thornton and Patrick Marleau as they would know he was on a different line.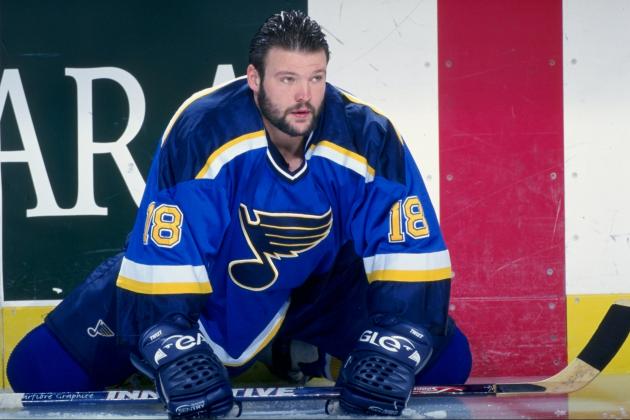 Rick Stewart/Getty Images

Yeah, I know: Hockey fans love fights. I am a hockey fan with an enforcer mentality—I literally think there should be "biff laws" that allow one to smack someone upside the head for doing something stupid or wrong.
But I also do not like the shootout that I have already acknowledged is good for the game. Are those of us who like hockey going to stop watching if the fights decrease?
Bull. Where else are you going to see a game with this much physicality and skill? Where are you going to see a game that allows any fights without being all about fighting?
Nowhere, that's where. Meanwhile, there are many fans who do not see the sport as legitimate because of the gratuitous fighting—people who watch Olympic hockey but not the NHL and could be a new source of revenue.
I talked about these rules of engagement before. I do not think the league should do away with fighting, just the rules that exist to protect some team cannot stand getting walloped and lacks the skill to do anything to stop it.
And quit protecting pieces of dung disguised as hockey players by allowing an enforcer to fight their battles for them. Stop letting players take runs at stars whose injuries hurt the sport's marketability.
And for God's sake, let's get rid of this macho stuff that players should be able to deal with hits to the head. Did last year's deaths in the sport teach us nothing about the long-term effects of brain damage? (A link to another article on that can be found in either of the links provided on this slide.)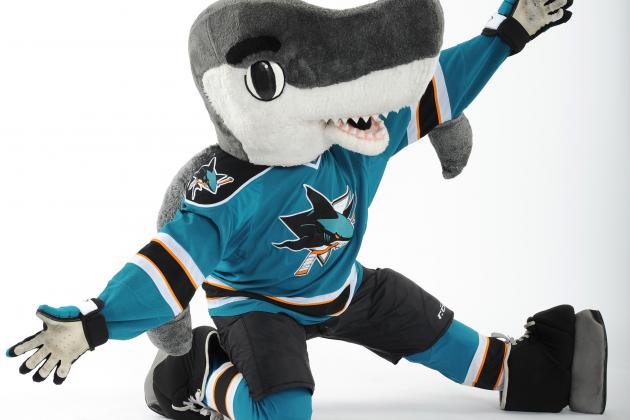 Matt Zambonin/Freestyle Photo/Getty Images

By Tuesday, the San Jose Sharks will be the only team in the league to have not played more than 50 games. The Ottawa Senators will have played 56 by then.
Aside from the perplexity of having teams needing to play 23 percent more games over the last two months, it is a sizable disadvantage. The Sharks—already needing to travel more than two dozen teams in the league—also have all six of those extra games remaining on the road.
The home-vs-away disparity can be partially explained because the HP Pavilion is hosting an ATP tennis tournament in February that forced the Sharks on the road. But after San Jose lost Saturday in Phoenix, the Sharks are getting three days off that will only further compact their schedule.
That does put them at a sizable disadvantage by the time the playoffs role around. And it is one unique to the NHL.
In a non-strike NBA season, there are times when one team has played three more games than another. In baseball—a season almost twice as long that also has games postponed because of weather to further the discrepancies in games played—there may occasionally be a team with four more games played than another.
But six? All on the road? That is inexplicable given the significance of fatigue and travel over those leagues.
Jana Chytilova/Freestyle Photo/Getty Images

The way the league shows its standings only exacerbates the problem of some teams playing more games than others.
For instance, right now the Ottawa Senators are listed as the seventh seed in the Eastern Conference. They have one more point than the Toronto Maple Leafs and three more than the Washington Capitals with three more games played than either of them.
In any rational league's standings, they would be listed ninth. Their point percentage is behind both, and they are a full game behind Toronto. In fact, because the league has so many three-point games, the average number of points a team gets per game is 1.1, making points that much less significant than games in hand.
Okay, but everyone plays the same number of games in the end, so what does it matter? Isn't this just about where people say a team is at the present time?
No. Last season, the San Jose Sharks had a better point percentage than the St. Louis Blues when Kyle Wellwood was looking to sign with them. But because they had fewer points, the Sharks were able to claim him on re-entry waivers and the Blues could not bring him in.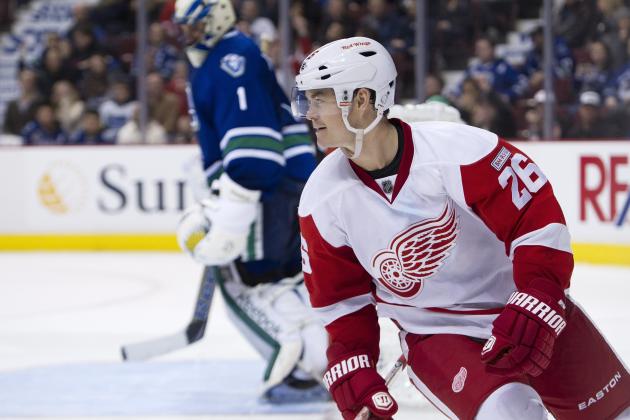 Rich Lam/Getty Images

Building on the last slide's point about three-point games, they throw the league askew. Something need to be done to reduce the impact of overtime losses.
The overtime is good hockey, and having teams know they will earn a point opens the game up even more than taking one skater off the ice. But why should a team get as much for a win earned in a skills competition as it does for playing real hockey?
No, I am not going back on what I said about the shootout being good for the game. And the NHL did the right thing in minimizing the impact of shootouts by creating a regulation/overtime tie-break.
But it needs to go a step further. Give three points for a regulation win, two for an overtime win and one for an overtime loss as they do in international hockey. Then have a tie-break that does not count the shootout. That way ensure that pure hockey has more weight in the standings than an altered period or skills competition.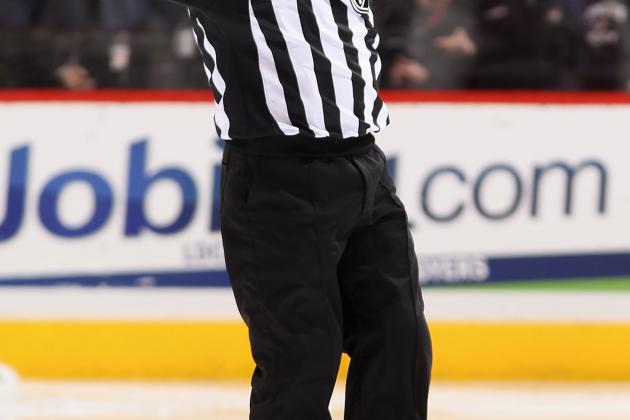 Christian Petersen/Getty Images

Right now, the league asks officials to blow the whistle as soon as they lose sight of the puck. They even will call a play dead if the referee intended to blow the whistle but had not yet.
At the same time, they are trying to increase scoring. How many times has a score been waved off because a puck that was not controlled was deemed frozen?
It is a pretty simple answer—let the play go on for an extra second or two. That will not add a lot of goals, but it will keep plays in front of the net going and make the game more interesting while giving every team in the league a couple extra goals per year.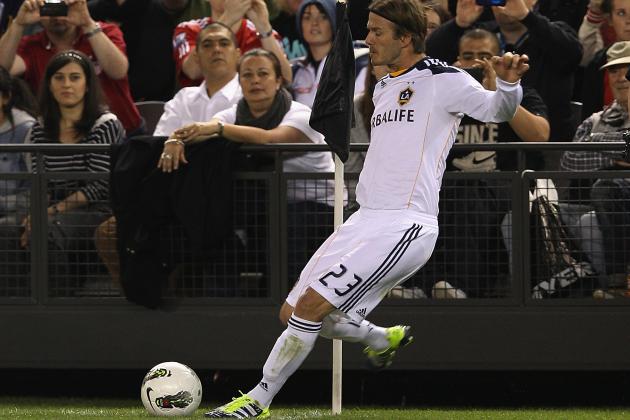 Quinn Rooney/Getty Images

Okay, now I simply should be committed, right? I mean, what is this, hockey or soccer (football if you are European)?
Wait, here me out.
No player is going to elect to kick a puck if he can get it with his stick. It will not travel as fast, be as easy to lift or as hard to read for the goalie.
But if your stick is tied up, it gives you one more way to score. Better than that, it eliminates controversies since "distinct kicking motion" is a judgment call.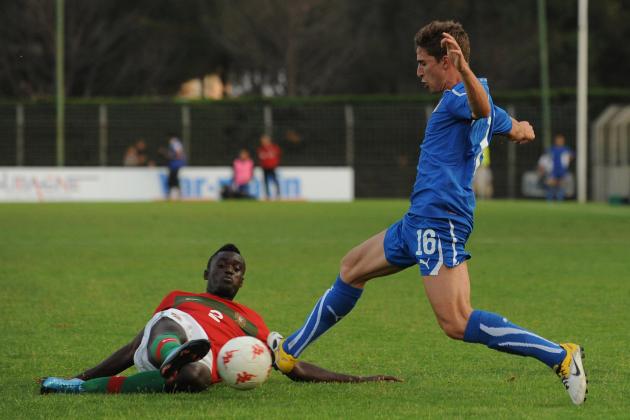 Valerio Pennicino/Getty Images

I must be a closet soccer fan, right?
No, I respect the game, but have only been to one soccer game and watched maybe a dozen others. This is about consistency in the game of hockey.
Why can one do a hand pass in the defensive zone but not the offensive? If the only difference is the player's desperation (certainly higher in one's own end) and the NHL wants scoring, why not level that ice surface?
Moreover, why allow players to grab the puck and put it down, decreasing clears and increasing controversies? (Did he grab the puck in the crease? Did he carry it a little before dropping it?)
This way, if you touch the puck with your hand, you serve a minor penalty, period. Cut and dried, plain and simple.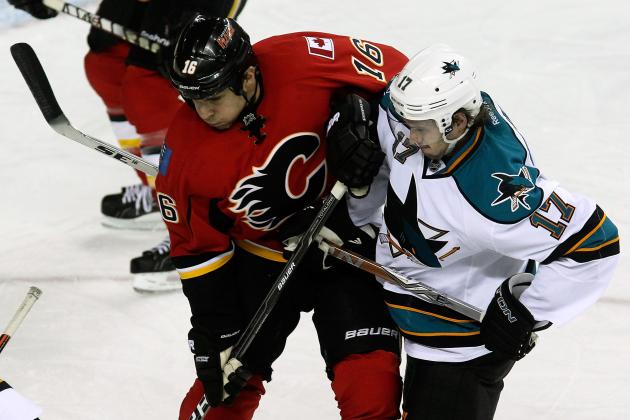 Mike Ridewood/Getty Images

Your team is up by a goal with half a minute to go. A player is skating by you alone to the weak side of the goalie, waiting to take a pass that you will not be able to reach. What do you do?
That answer is easy—whatever it takes to stop the player. Trip him, interfere, hook, knock the net off its moorings...whatever it is, only one player will go to the box and only for a few seconds.
They will have to wait until you touch the puck, then win a faceoff and set up a new play, buying you time. If there are already two players in the box serving non-matching penalties, you do not even lose a player.
But what if you did? What if you had to be two players down to make up for the fact that neither has to serve the entire time? Perhaps instead of losing an extra player, the other team adds one.
Either way, if they make up for having just 28 seconds of the man-advantage by having a two-man advantage, you think twice about committing the penalty. This increases the chance of comebacks and adds to the drama.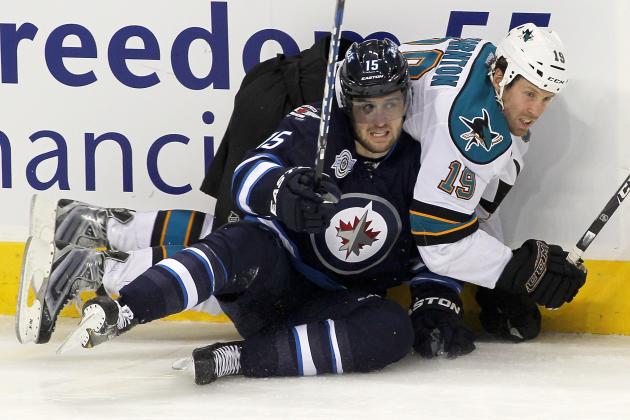 Marianne Helm/Getty Images

Power plays feature the game's biggest stars, thereby adding excitement and scoring to games that the NHL wants. So why not have more of them?
I am not talking about calling every penalty of a ticky-tack nature. That takes away from the game. I just want the penalties that take place to be called!
How many times has someone been clocked in the face in plain view, is bleeding and no call is made? Letting players take liberties given the benefits of more penalties does not make sense. This is especially rampant after the play in front of the net, when punches are thrown without consequence.
More to the point, when a player gets hit in the face with a stick, loses teeth and no call is made, that is unacceptable. (Ironically, I feel it makes no sense to have double-minors—so I give a guy a bloody nose with a high-stick and I get four minutes, but I break his arm, drawing no blood, and I get two?)