Auburn Football Recruiting: Grading Every Signee of 2012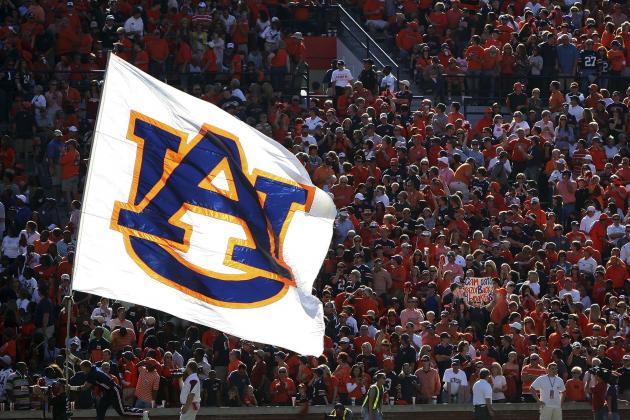 Mike Zarrilli/Getty Images

The Auburn Tigers came out of signing day with a host of talent and numerous needs met with the 2012 signees. The Tigers are somewhere in the Top 20 depending on which ratings you go with, but the consensus is that the Tigers' 21 signees are among the most talented in the country.
Auburn needed to add a lot of bodies at offensive line, and they had to finish with one to two quarterbacks. The Tigers are pretty solid at most every other position on the field as the past two recruiting classes have been filled with talent, so the remainder of the class is filled out with playmakers who will try to fit in immediately for the Tigers.
Auburn has signed 21 players so far during the 2012 signing period while still waiting on the final decisions of two recruits, Alex Kozan and Stefon Diggs. Diggs is reportedly waiting until February 10, while Kozan has no date set. Kozan has previously been committed to Iowa.
Looking at the signees that the Tigers do have in the fold, here are grades per player for the 2012 singing class.
Begin Slideshow

»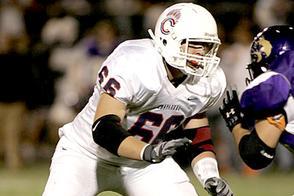 Shane Callahan was one of Auburn's four early enrollees in the 2012 class. Callahan is a big player that has a lot of upper body strength and used that to his advantage at the high school level, dominating opponents.
In college he will have to improve on his initial burst and contact level out of his stance. Callahan was able to get high at times in high school, but in college it will cost him. Callahan will also look to add weight in the near future as his frame will hold additional weight.
Getting in for spring semester was a huge positive for Callahan and Auburn as Callahan is Auburn's most immediately ready lineman. If he can add weight during the spring and summer and work on his technique, Callahan could garner some playing time this fall.
Callahan is a good offensive line prospect with a lot of upside and growth left. He stands the chance to be very special up front for the Tigers.
Grade: A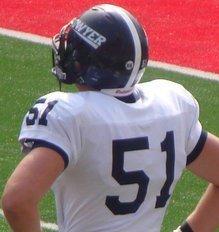 Patrick Miller is one of Auburn's four early enrollees for the 2012 class. He is a tall offensive lineman who is currently well under weight. His first order of business must be to add weight to his frame. Miller has a large frame that could hold an additional 40 pounds quite easily.
Miller is a very aggressive lineman who loves to drive a defender. One of his best qualities is his nasty streak while engaged. He is a very good run blocker as is and will do very well for the Tigers in the rushing attack in the future.
The one downside to Miller is his technique in the passing game. His footwork could use some tweaking, and he has the tendency to lean and lunge while in pass protection. He will have a lot of time to fix his technique issues in the future while his tenacity may earn him some time on the gridiron earlier than most would expect. Miller stands the chance to be a very solid lineman for Auburn.
Grade: B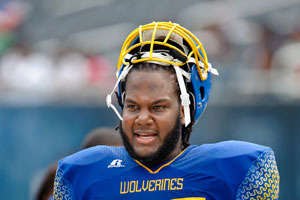 Jordan Diamond was one of the biggest surprises of the signing class when he announced his decision to attend Auburn this past Friday, February 3. Auburn won out for his signature against Michigan, Arkansas and Wisconsin.
Diamond is a huge offensive tackle that will be the most physically ready of any of the offensive linemen in this class. Diamond was extremely dominant in high school as he shows the ability to be very effective in both pass protection and run-blocking schemes.
Diamond has great flexibility and has an extremely powerful first punch. Diamond has the ability to make it to the second level of the defense with ease, helping set rushing lanes downfield. Diamond will add bulk once he makes it to Auburn, but his size and athleticism are sufficient enough to sustain early playing time.
Diamond will likely see a redshirt season with the rest of his offensive line class, but of the current five he has one of the best shots for early playing time for Auburn this fall.
Grade: A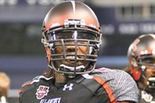 Auburnsports.com photo
Avery Young is another big-bodied offensive tackle who inked with the Tigers this signing period. Young has great aggression and attacks well from his stance. His biggest issues will be his technique at the next level and adding strength.
For his size he has average upper-body strength which will need to improve if he plans to make an impact early. Young has a great ability to use his lower body to drive defenders and help him make it downfield to earn a second block.
Young will be very good before his time is up at Auburn, but I don't see him starting early. A year to earn weight and strength as well as polish his technique will help build him into an elite tackle. The Tigers will be well off on the offensive line, and Young looks likely lead the way into the future.
With his mix of aggression and lower body drive, Young will be a very good offensive lineman for the Tigers in the future.
Grade: A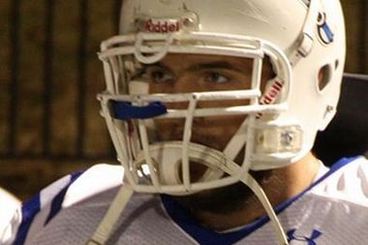 Auburn brought in a host of offensive linemen in this class, and Robert Leff is another one of the talented hogmollies who signed with the Tigers. Leff is likely to redshirt this coming season.
Leff shows great assignment football when he is on the field, and he plays with a nasty streak. He is a player that sets and drives well and shows that he has great change-of-direction ability. Leff spends a lot of time at the second level of the defense laying blocks.
The Tigers will look to develop Leff further as he is a raw talent. Leff is also very light for his frame and could stand to gain another 40 pounds in a good weight-training program. Look for Leff to redshirt in an attempt to correct footwork and gain mass.
Grade: C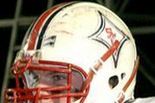 Adams was one of the signing day surprises for the Tigers, although it was felt by a number of people close to the program that Adams was going to sign with the Tigers. Adams was the high school teammate of fellow Auburn signee, JaQuay Williams.
Adams has the ability to play hard at the next level and could fit the Auburn system over time after growth and development at the position. Adams is a bit undersized and needs to work on his knee bend or he will not be very good at the next level.
Look for Adams to add weight and technique this offseason and head into next year as one of the bigger options that is on roster. Adams has a lot of development that is needed, but he has the frame to make at the this level of competition.
Grade: C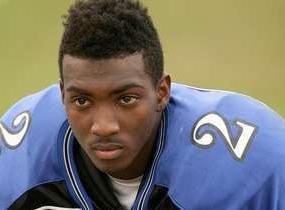 Davis is one of the better grabs in this class for the Tigers. He is aggressive and has the body to fit any position in the defensive backfield. He shows great break on the football and has the ability to cover well in man coverage.
Davis is also a player who will attack in run support. A lot of questions come with defensive backs and their willingness to finish off run plays, but Davis likes to get dirty. The zone coverage schemes that coach Brian VanGorder installs should fit Davis well.
There is a lot of talent in Auburn's defensive backfield, so it could be easy to lose Davis and not see him for a few years. However, his talent makes him with more than just a future space filler in the backfield for Auburn.
Davis is best and most comfortable in both man and zone but fits well and looks best suited for the zone. His ability to use breaking speed and change of direction make him a good haul for the Tigers.
Grade: B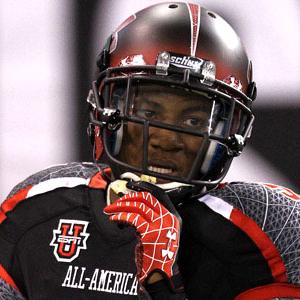 Danny Parker/ Fox Sports
Holsey is as good an all-around cornerback as there is in this class. Holsey is a strong presence on the outside who pushes the limits with his hard cover skills. He covers well enough to hang hip to hip with most receivers at the next level.
Holsey is an aggressive corner. He is not afraid to make the hit on a running play and has great closing speed to the carrier of the football. Holsey does lack top-end speed, which could cause him issues if he allows a receiver to get behind him, but that won't likely be an issue as he has excellent line-jamming skills.
Holsey could fit with the Tigers immediately but is likely to sit out a year once he arrives on the Plains. The Tigers have a lot of returning talent in the secondary and may not need his help just yet. Holsey should fit well with the Tigers defense and become a great player in the future.
Grade: A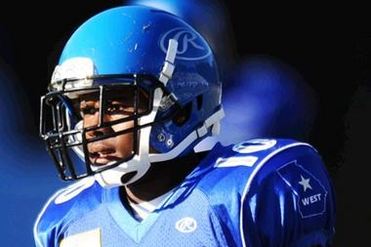 Jones is a very aggressive and small-framed defensive back. He is a track star as well as a star on the football field. Jones uses his elite speed and strong burst to bring a heavy hit to the offense. Jones is a guy who will blast a receiver hitting the slant route.
Jones plays his best football out of the zone scheme as he is a straight-line type of player. He has shown that he can change direction, but he lacks the smooth hips that coaches look for in an elite cover corner. Jones has a great plant and drive step and plays well in recovery.
Jones reminds me a lot of Tyrann Mathieu in size and demeanor. He can stand to make plays for the Tigers from the nickel back in the future. That may be the best fit for his talent in the Tigers' system. He is a bit limited in his talent, but Jones could become a very good defender for the Tigers.
Grade: C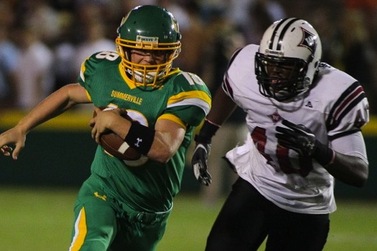 President is a good-sized defensive end with a non-stop motor and good initial burst. President is a player who could add bulk to his frame and may fall into the middle if he adds enough bulk to his body. As an end, President uses his hands well to get off of blocks and create separation.
President does play high at times, which will allow for opposing blockers to get underneath his pads and control him at the line of scrimmage. This makes his ability to shed blocks from strong linemen appear difficult to nearly impossible.
President has the ability to move past blockers and make it to the backfield. He has an aggressive streak that serves him well, and with added bulk he could become a very good outside defensive lineman for the Tigers in the future.
Grade: B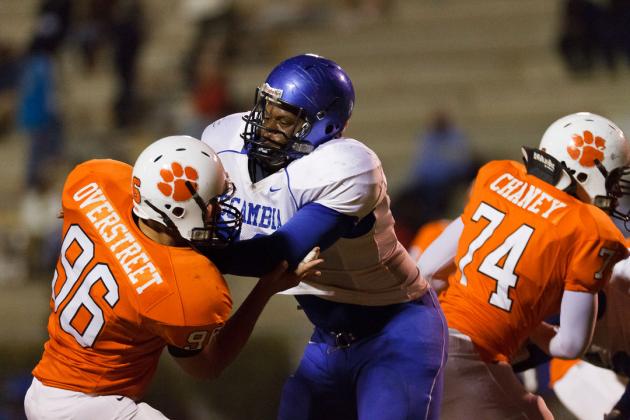 Nero was the lone interior lineman who signed with the Tigers in this class. The Tigers looked to add some additional names to the fold but missed on some last-minute decision makers on signing day.
Nero is a decently-sized interior defensive lineman who has an aggressive and determined motor. Nero's best quality is his effort to the football. He can attack the ball carrier and create plays. Nero shows good burst and fast hands at times, but he lacks consistency at the point of attack.
Nero has the frame to add some bulk once he makes it into the college-level weight training program. Nero will not be a stat producer in the center of the line, but he will be an active participant in run defense and will serve well plugging holes in the line.
Grade: B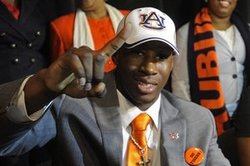 (AP Photo/The Birmingham News, Bernard Troncale)
McKinzy is the definition of an active linebacker. He plays well in both run support and in coverage. McKinzy is a fast attacking linebacker who is a sure wrap tackler. He has excellent closing burst to the football and constantly finds himself playing within reach of the ball carrier.
McKinzy shows good reads in his blitz attempts, timing his approach perfectly on film. He has good awareness, differentiating between the run and play action well. McKinzy has a very good ability to rush the passer and could be a havoc creator for the Tigers in the future.
McKinzy will be an immediate impact player for the Tigers on special teams and may earn some time early on the field defensively. McKinzy is extremely explosive and will make the opposing offense pay consistently once he finds his notch in the defense.
Grade: A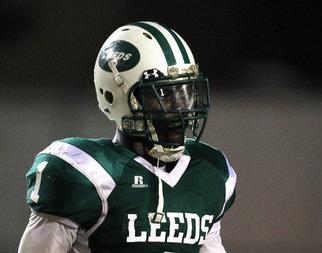 Javiere Mitchell is one of the more unique players in this class for the Tigers. He is an aggressive defender who plays outside of his body and much bigger than his size. He weighs in at just under 200 but has the frame to add a lot of good weight in the future.
Mitchell played his high school football on the defensive line. He would use his speed and burst off of the line to make it around the opposing offensive linemen. Mitchell is extremely focused on the field and shows a great ability to rush the passer.
The Tigers will benefit from Mitchell's aggressiveness immediately on special teams, and after he adds weight he could be a very good outside linebacker. He is one of four early enrollees for the Tigers which will help his development before the fall. Mitchell is one of the steals in 2012 for the Tigers.
Grade: B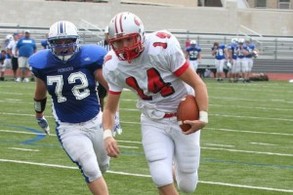 Pike is one of the most notable of all of the Tigers signees in the 2012 class. Pike took to Twitter often this summer, defending his new Tigers against numerous naysayers, predominately Alabama fans. Pike shows leadership ability but also a lot of immaturity in the way he has handled some off-the-field situations.
Pike has a live arm and has the ability to make every throw that will be asked of him at the collegiate level. He is a big-bodied player who already has the size to compete in college. Pike shows good touch on his deep ball, but he struggles at times with accuracy.
On film, Pike is a very impressive player. He is a tough player who fights to the finish. He will be a great quarterback for Auburn if he can increase his accuracy and footwork. Pike is a good football player who could be the future at the position for the Tigers.
Grade: B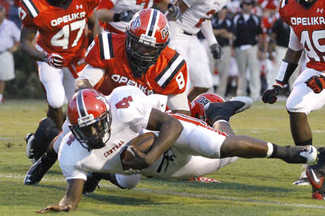 Wallace was a last-minute addition for the Tigers on signing day. The Tigers lost Barrett Trotter when he announced his plans to forgo his senior season, so there was a need to add an additional quarterback to this class.
Wallace is a rangy and athletic quarterback who has the ability to maneuver in the pocket and allow for his receivers to find holes in the defense. Wallace is a pass-first type quarterback who can make plays with his feet if the play breaks down in front of him.
Wallace shows accuracy on his throws and is very patient in the pocket. Wallace has a lot of ability and could really grow in a college-level system. He has the athletic ability to move to a different position if the team needs were to require it, but Wallace is a natural at quarterback and has a high ceiling left for his development.
Grade: C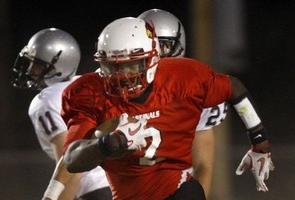 Robinson is a very underrated and underappreciated talent in this Tigers class. The Tigers are very deep at the running back position already, so the addition of another ball carrier would seemingly just add to the crowd looking for carries.
Robinson has elite size and speed, showing the ability to cut back and plow through defenders. Robinson is an every down type back, something that the Tigers do not currently have on roster. Robinson runs low for his height, making it difficult to get a clean hit on him while in pursuit.
Robinson also has good ability to catch the ball from the backfield, something that the Tigers have not been able to utilize lately on every down. Robinson will punish smaller defensive backs once he makes it to the second level. Robinson won't outrun every defender, but he will make it a chore to bring him down.
Grade: A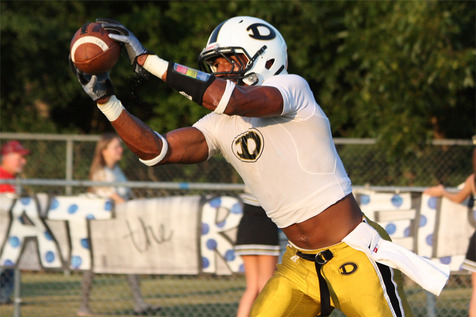 Hutcherson may be the most underrated prospect in this year's class for the Tigers. Hutcherson is a huge target and blocking tight end. As a receiver, Hutcherson shows good ball tracking and catches the football away from his body.
Hutcherson has good speed for his size and could make a major impact for the Tigers in both the rushing attack and through the air. The Tigers have not had a major tight end threat in some time, but with the return of a more traditional offense, Hutcherson should fill the role quite nicely.
Hutcherson has played in the slot in high school but will serve will as an in-line type tight end. Hutcherson is very talented and once the green wears off could be a very dangerous player for Auburn.
Grade: B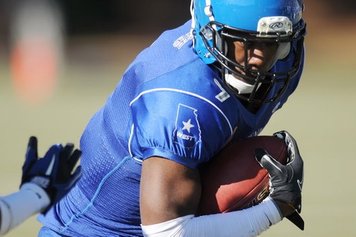 Parks is a very athletic player for his size. His unique blend of speed and athleticism could translate to a number of different positions on the field. Parks played quarterback predominately in high school, but Auburn likes Parks at the tight end position.
Parks has a great initial burst and is quick in traffic. He is not afraid of contact and has better than average ball-carrying skills. The biggest question for Parks will be his ability to catch the football consistently. If he can show that he has good hands, the Tigers may have landed a very good player for the future in Parks.
Because of his athleticism, Parks could be a candidate to move positions and possibly make the shift to defense. It appears that the Tigers have recruited Parks exclusively for the offense, but he may fit the Tigers better elsewhere. Time will tell where his final destination will be.
Grade: B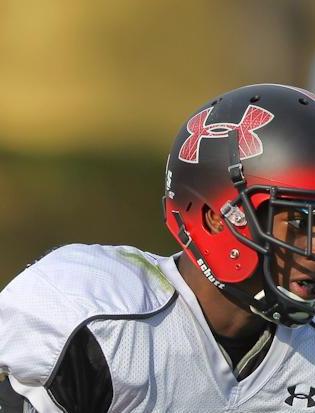 Photo Courtesy of 247sports.com
Louis is another pure athlete playing the quarterback position in high school. It is obvious that his team needs the best playmaker to be behind center. Louis is a very fast player who shows quick change of direction. He also has a very elite-level burst off of the line.
The biggest questions that will surround Louis involved his route running and ball skills. Because he has spent little to no time at the receiver position, it will take time for him to develop his routes. Louis will also have to spend a lot of time with the Jugs machine.
Overall, Louis is another athlete type who could fit in a number of different roles for the Tigers. He will get his first looks at receiver, where he may stay, but if he doesn't fit fast enough or the Tigers find a need elsewhere, Louis has the athleticism to make the move and make an immediate impact.
Grade: A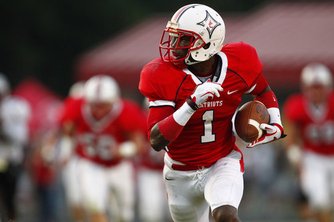 JaQuay Williams is a very athletic possession-type receiver. Williams is at his best when he is in traffic going up to catch the football. Williams shows great change of direction and quick hip shift, giving him an elite ability to separate from the defender.
Williams shows a great ability to track the football and will come back to his quarterback if the situation calls for it. Williams will need to develop his route running at the collegiate level. Williams has the ability to make catches outside of his body and shows great control over his body when attempting to bring down the football in traffic.
Williams will not leave defenders in the dust, but he will be a huge red zone threat in the future. Auburn has missed a big-bodied receiver in the past few years, and Williams fits the role very well.
Grade: A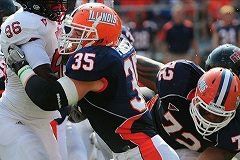 Prosch was one of the biggest surprises for the Tigers during this recruiting period. Prosch is an All-American fullback transfer from Illinois. While with the Fighting Illini, Prosch earned a reputation as a head hunter on special teams and bulldozer on offense. Prosch became one of the best lead blockers in college.
Family issues have brought Prosch back closer to home, and he should be eligible to play immediately for the Tigers. Prosch will be an impact player from Day 1 as the Tigers will free up their tight ends to play more traditionally in the future.
Prosch will fit the Tigers' new scheme under Scot Loeffler well as he looks to be an impact blocker from Day 1.
Grade: A