9 WWE Superstars Currently Being Portrayed as Embarrassments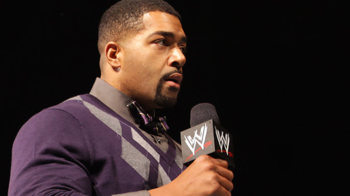 Sweet bowtie.
In recent months, many of our favorite WWE superstars have fallen from grace and are being completely underutilized. But that's not the right word—many of their storylines and characters are simply looked at as embarrassments.
Most of them, at one time or another, easily got over as successful members of the promotion, but now it's difficult to take many of them seriously.
Some of these are simply included on this list due to poor choices by writers to create believable storylines and/or consistent portrayals.
Take a look at this list and consider who else is being underutilized…
AJ & Eve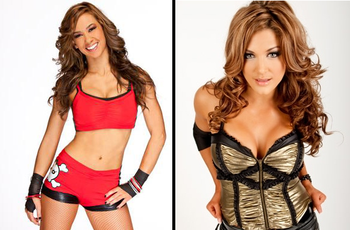 AJ and Eve are the future of the Divas Division.
By that I mean they are already taking the role I see being delegated to the Divas—who are in probably the largest slump of interest in many years—by acting as an accessory to larger stories.
It seems these extremely athletic "girlfriends" of Daniel Bryan and Zach Ryder have been demoted when their talents can easily be used to re-spark excitement for the Divas.
Instead, they are simply being utilized as soap opera actresses to make these situations more interesting because their own division lacks any form of enthusiasm beyond relying on Kelly Kelly's effervescent presence and Natalya farting—which I'll get to later.
For now…
Mark Henry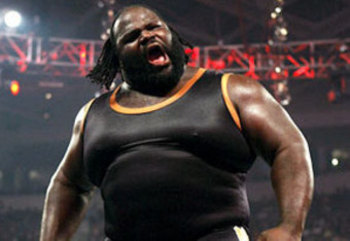 I became perpetually enraged the more Mark Henry kept being utilized, when we all knew he was obviously injured. So, with his recent haphazard and completely unnecessary suspension, I'm glad he'll get to rest for now.
It made no sense to make this man climb into the ring when he could hardly climb into the ring. Henry was immobile for practically every match he held—which made the Rumble cage match a complete waste of time because we knew Bryan would weasel his way out of it.
I'm glad Henry got over as the top heel in the business—it took him from laughable-Mae Young-loving babyface to an actually feared man. I'm amazed he wasn't turned heel earlier in his career.
This will give him the opportunity to reshape his angle and become stronger than before. I anticipate him returning face and battling back into the title scene, but that will be his final run.
Santino Marella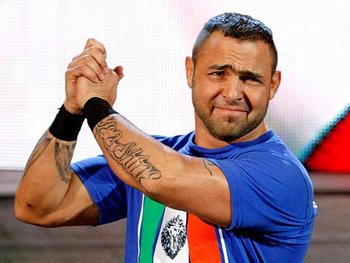 Don't get me wrong—I truly appreciate Marella's storyline of being off-the-wall and absurdly mispronouncing everyone's name and prancing around the ring like a fool. It's something different.
But that's basically all he has.
Are we ever going to be asked to take Marella seriously again? Look at when he held the IC titles—twice—will his character ever return to that?
Sure, he's picked up a few working victories, but nothing truly inspiring. And his Cobra/Socko battle at the Rumble was priceless, but it simply seems like his obnoxiousness is in place to rival that of R-Truth. Personally, I think that would make a truly inspiring rivalry.
Speaking of R-Truth…
R-Truth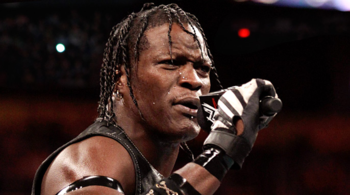 Before R-Truth was suspended, we could've cared less about who he was. His character had become borderline racist and severely incoherent. Not to mention his participation in the match that marked the return of The Rock was scoffed at by many.
And when he returned…not much changed about his character.
But this time, when he attacked The Miz, we officially fell in love with R-Truth.
He has honed his craft and made this schizophrenic angle work for him. While at times it seems like he is making a complete fool of himself, we aren't seeing the true method behind his madness. I wouldn't be surprised if Creative has given him the green light to say and do what needs to be done.
Because let's be honest, they aren't clever enough to come up with half of what he does…
He's still a joke, but a more controlled and trusted joke. But he can perform so well in the ring that I think this angle makes his skills seem lessened because we can't seem to take him seriously.
Drew McIntyre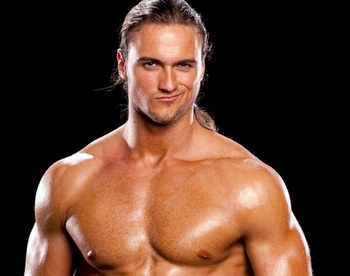 I like Drew McIntyre. He has a solid look and is proven in the ring.
This "firing" storyline that has him at the feet of Theodore Long every week makes no sense to me, or really anyone. I don't even know where it came from. Much like Mark Henry's situation, this just seems like a way to either get him off air or to refine his character.
I don't think he deserves this storyline—he could easily be challenging Cody Rhodes for the IC Title, a title he's already held and could do more with now that Rhodes should expect a main event push in the coming months.
I expected him to be placed in the Chamber match, but Khali was introduced instead—adding more embarrassment to his character. I'd be surprised if Khali actually stays in the match. I plead for McIntyre to be inserted if anything else goes down.
Randy Orton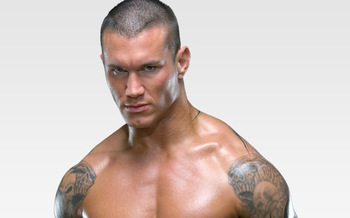 Orton isn't a character embarrassment like many on this list. My concern in this case is with how he was taken out of the SmackDown scene. A legitimate "herniated disc" injury was the original injury he sustained—of which we were to believe that he'd be out for up to six months.
Then, magically he returned on the SmackDown right before Royal Rumble—obviously to ensure a few extra buys and interest from those St. Louis natives. And then his entrance in the Rumble meant virtually nothing, as he was tossed out by Jericho and made really no impact in the match.
And in his return he has simply looked disinterested—more than usual—and detached from his rehashed storyline with Wade Barrett. It needs to die. This is embarrassing.
Sure, with Chamber coming up, there's a chance to mix things up, but what Orton needs—what the brand needs—is a break from action. Let him rest.
Believe me, Orton is easily one of my favorite performers and I always get excited when I hear his entrance, but I feel it's time for some fresh stories.
The Viper can sit out for a bit to relax and come back ready to strike.
David Otunga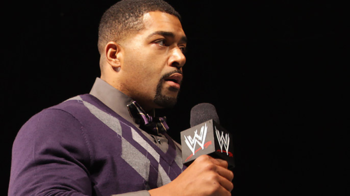 Otunga is a man that should have stepped up by now. He has Vince's look—large and commanding, yet he hasn't been able to command much other than a coffee mug in Laurinaitis' office.
It's sad, really.
He's hardly given any effort in the ring—and I understand he's doing some good work in the development territories, but this isn't enough.
Otunga, and I fully believe in this, can easily perform much better than he's currently being billed.
Put him opposite Jack Swagger and develop a rivalry based on who has more national pride—the All-American American or the classic, Harvard-bred man. This would make both characters much more interesting.
I understand that many feel he's incomplete as a performer, but his arrogance is incomparable with the Harvard angle, and his strength is also hard to come by.
Let the man fight!
Natayla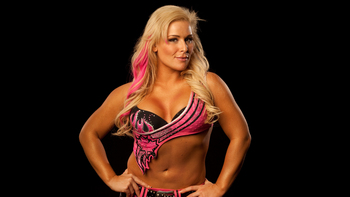 This one is obvious. Natalya is suffering from John Morrison syndrome—Creative legitimately has no idea what to do with her.
Because of this uncertainty they have her farting backstage and have stuck her in a losing streak simply so that Michael Cole has something to say about her while her 12-second-matches take place.
It's embarrassing to waste air time on this sort of tomfoolery, when there is easily something more to be here.
As I pointed out earlier, the Divas division quickly needs a facelift. In my opinion, the easiest way to do this would be to push Natalya over Beth Phoenix at Elimination Chamber. Terminate their partnership and let them have it out. We saw shades of this on this week's SmackDown, but I feel this fire can spread further.
Put the two most powerful Divas—with an incredible opportunity to create something useful out of this devastating Divas division—against each other.
Insert Kharma and AJ and we've got some new rivalries and interest brewing for the Divas.
What are your thoughts on the most embarrassing portrayals of Superstars right now?
Follow me @CrigBididman. Join the dialogue.
Keep Reading