LSU Football Recruiting: Grading Every Commitment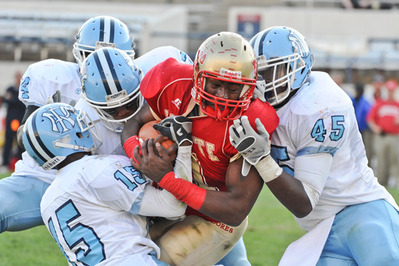 Les Miles and his staff completed the Tigers' 2012 recruiting class this past week and now that everything is set in stone, it is time to relax and hand out some grades.
LSU had plenty of ups and downs during this year's recruitment process.
The Tigers were dismissed by the likes of Gunner Kiel, Mario Edwards and Torshiro Davis.
However, the Tigers also received surprise commitments from the likes of Jeremy Liggins, Kwon Alexander and Corey Thompson.
Let's break down LSU's 2012 recruiting class and hand out grades to each recruit that will be sporting a Tigers uniform next year.
Begin Slideshow

»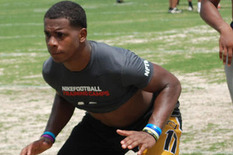 Kwon Alexander is the gem of this class and would have likely been a 5-star prospect had it not been for an ACL injury that caused him to miss his senior season.
This 6'2", 215-pound linebacker is the No. 3 OLB in the nation and the No. 27-ranked prospect on the ESPNU Top 150 list.
It will be interesting to see if Alexander will go ahead and play in his freshman year, or if Les Miles and his staff will air on the side of caution and perhaps give Alexander a redshirt year.
Either way, this was a huge recruit for the Tigers and one who should be a major impact defensive player once he does get on the football field.
Grade: A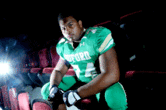 Kwon Alexander might be the top-rated player in LSU's class, but Vadal Alexander might have the best chance at being an instant impact player from the Tigers.
Alexander has exceptional size and is expected to play guard at the college level, which is where the Tigers have two voids due to graduation.
This 6'6", 320-pound lineman is the No. 5-ranked offensive guard in this 2012 recruiting class and the No. 75 player in the nation according to the ESPNU Top 150 list.
Look for Alexander to compete for a starting spot the second he steps onto campus.
Grade: A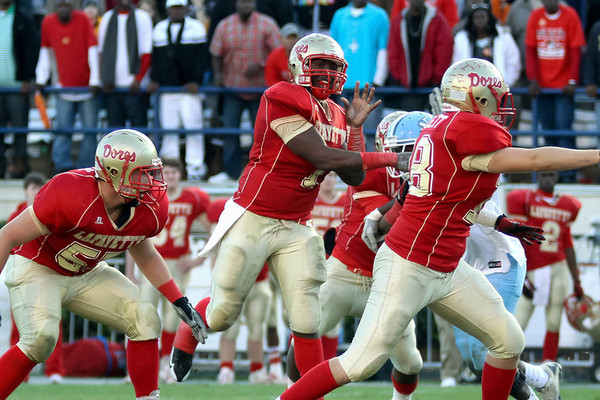 Jeremy Liggins was a very-highly touted quarterback that Les Miles and this LSU staff went after with a full-court press once Gunner Kiel enrolled at Notre Dame.
Liggins is a 6'3", 270-pound dual-threat quarterback with the body and arm strength comparable to Daunte Culpepper when he was in college.
According to ESPNU, Liggins was the No. 4 prospect in Mississippi and the No. 118 prospect in the 2012 National Recruiting Class.
The Tigers scooped up a commitment from Liggins just two days before national signing day and it was one that certainly helped boost this year's class. We know that Les Miles loves his dual-threat quarterback, so don't be surprised to see Liggins worked into the lineup in some way, shape or form sooner than later.
Grade: A-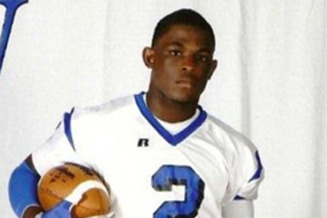 Ronnie Feist is another in-state linebacker product who was a standout at the high school level.
He stands at 6'1", 215 pounds and is known as being a ball hawk with a knack for making plays on the defensive side of the football. Feist should play outside linebacker, but if he adds some bulk, you could see him slotted as a rush end in the future.
ESPNU ranks Feist as a 4-star recruit as well as the No. 11 outside linebacker nationally and the No. 3 player in Louisiana in 2012.
Grade: B+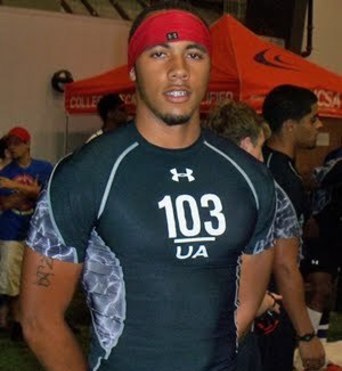 LSU was pleased to hear when 4-star prospect Lorenzo Phillips pledged to the Tigers after backing out from his previous commitment to Florida.
Phillips is a very highly-touted prospect who has great size and speed, which makes him an ideal outside linebacker at the college level.
According to ESPNU, Phillips is the No. 4 in-state prospect and the No. 12-ranked outside linebacker in the nation. He is one of five prospects in the ESPNU Top 150 who has signed on with LSU.
Grade: A-
The Tigers didn't sign to make true "game changers" in this 2012 recruiting class, but one of the few is standout wide receiver, Avery Johnson.
Johnson is a 4-star prospect from Pompano Beach, FL who has the needed height and speed to be a downfield threat for Les Miles and the Tigers in the future.
ESPNU lists Johnson as the No. 23 receiver in the nation in 2012. He should help the Tigers get over the early departure of Rueben Randle in no time.
Grade: B+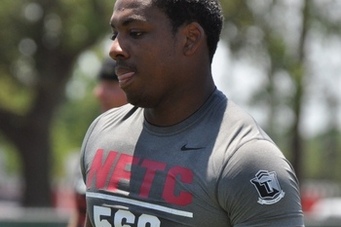 Lamar Louis is one of the top athletes in the nation and the fact that he chose LSU was a huge win for this program.
Louis was a standout on both sides of the ball in high school, but many believe he will play linebacker at the collegiate level.
At 6'0", 220 pounds, Louis has that ideal size for an outside linebacker. The fact that he also played running back in high school lets you know just what a freak athlete this kid truly is.
Lewis is another 4-star prospect (ESPNU) who could play early because of his tremendous versatility.
Grade: B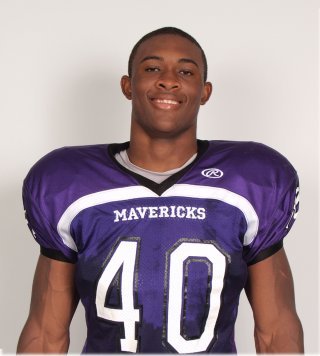 Danielle Hunter is a raw product, but has a ton of potential if he can build up his body. Right now, he has the height of a defensive end (6'4"), but the weight of an outside linebacker (225 pounds).
Les Miles and his staff recruited Texas pretty heavily this year and Hunter might be the best of the group from the Lone Star State.
Hunter is a 4-star recruit who signed with LSU with offers from the likes of: Michigan State, Nebraska, Arkansas and Oklahoma.
Grade: B-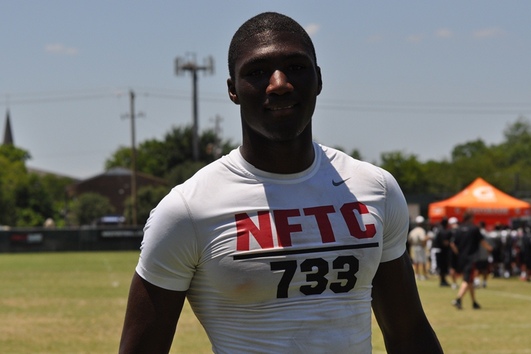 This was one commitment that not many saw coming.
The Tigers made a late push for Thompson, who was already verbally committed to Texas A&M. In an unexpected change of events, Thompson changed his commitment to Les Miles and the Tigers.
Thompson is a 6'0", 205-pound defensive back who is the No. 18 player at his position according to rivals.com.
Grade: B-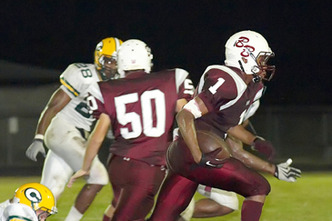 Travin Dural was the No. 73 wide receiver in this 2012 recruiting class, but despite not being ranked in the elite class, he still had plenty of impressive offers and ultimately chose LSU, despite being recruited by Alabama.
Dural has great size at 6'2", 175 pounds and he could be an elite player at the college level, once he gets on a college workout plan and finds a way to add some more muscle.
ESPNU ranks Dural as a 3-star prospect.
Grade: B-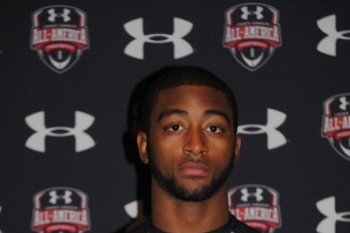 LSU has been known for producing great secondaries, which was evident this year in their national championship run.
Dwayne Thomas could be the next great one in line for the Tigers.
When Tracy Howard took the Tigers out of his recruiting options, it became apparent that Thomas was going to be the top defensive back in this class.
Thomas is a 4-star recruit and the No. 14 cornerback in the country according to Rivals.com. With Morris Claiborne jumping to the NFL this season and next year expected to be the last season in Baton Rouge for Tyrann Mathieu, Thomas could be in line for major playing time in the near future.
Grade: B+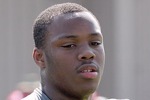 Just when you thought that LSU was all set at the running back position for the present and the future, the Tigers landed another special running back this season.
Jeremy Hill has an interesting story as he committed to the Tigers last year as a 2011 commitment, but got in some off-the-field trouble and was kicked out of school, held out of football last season and not granted his scholarship.
After going through homeschooling and receiving his high school diploma, Les Miles offered Hill a scholarship this season and he should be ready to go in 2012 for the Tigers.
This was a big signee for a school already loaded with talent at the running back position.
Grade: B-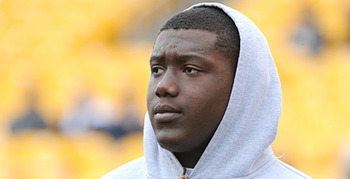 Because of his exceptional size and skill set, it has been said that Jerald Hawkins could be the most-likely NFL prospect in this recruiting class.
Standing at 6'6", 270 pounds, Hawkins is a beast out on the football field. Now all he needs to do is learn to be more explosive off the line.
Hawkins was being looked at closely by plenty of big programs, including Texas A&M and Arizona State, but he ultimately sided with Les Miles and the Tigers.
This is one of those recruits that has a ton of potential, but the results won't come without the right work ethic.
Grade: C+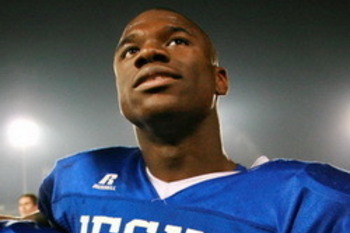 Deion Jones was another one of those recruits who originally committed to another school (Nebraska), but then dropped the Huskers and signed with LSU on national signing day.
Jones is a 3-star prospect who has the size to play inside linebacker and the speed and athleticism to play on the outside.
ESPNU ranks Jones as the No. 24 inside linebacker in the country, but he needs to add some bulk to his frame if he is going to play inside linebacker in college.
Grade: C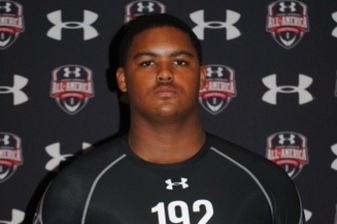 Derek Edinburgh is an enormous prospect in every sense of the word.
Standing at 6'8", 337 pounds, Edinburgh is a beast out on the football field and has the potential to be a dominant offensive tackle at the college level.
For Edinburgh, it is all about work ethic. He needs to improve his footwork and work on his athleticism if he is going to succeed at the next level.
If he can, then watch out SEC. This could be the next great offensive tackle in college football.
Grade: B-
With things still up in the air with John Thomas, Dillon Gordon is now the top TE recruit in this 2012 recruiting class.
ESPNU has ranked Gordon as the No. 33 tight end prospect in the country.
He has good blocking and pass-catching skills, which could lead to early playing time for this 6'5", 245-pound tight end prospect.
Grade: C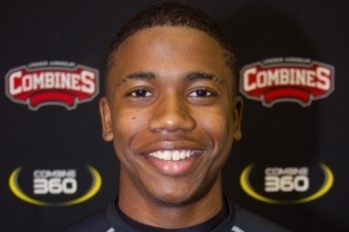 Kavahra Holmes is another talented wide receiver that the Tigers brought in with this 2012 recruiting class.
Holmes has the skill set to be a big-time playmaker in the future, but he is a bit thin for his size and position and will need to add some bulk if he is going to contribute in this offense anytime soon.
Holmes was a 3-star prospect out of Breaux Bridge, La. ESPNU ranks him as the No. 127 receiver in the nation.
Grade: C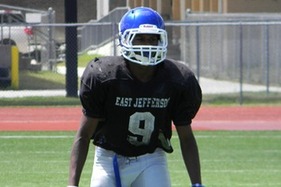 When it comes to the fastest players in the nation, Derrick Raymond is among the top of the list.
However, it is what Raymond can do on the football field that will be the determining factor about when he gets on the football field for LSU.
LSU has a ton of talent in their defensive backfield, so Raymond should have plenty of time to work his way into the rotation once he can develop his skills as a defensive back. He is still a raw prospect at this point in time.
Grade: C-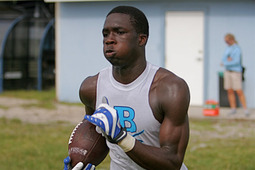 Jerquinick Sandolph is a raw prospect, but he has the tools to be a good one in the future.
The 6'1", 185-pound safety is a 3-star prospect who plays a position that LSU needs to develop depth at in the neat future. However, he needs to develop more skill and feel for the game before he gets on the field.
Rivals.com lists Sandolph as the No. 34 player in the state of Louisiana.
Grade: C-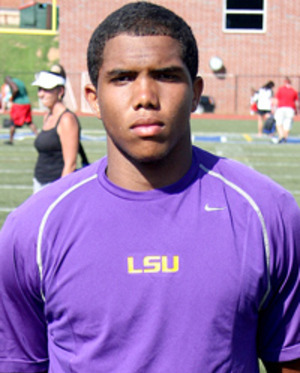 Trey Grainer is another solid linebacker that LSU added in this recruiting class, and just like many of the others, he is also from the state of Louisiana.
ESPNU lists Grainer as the No. 49 player in the state of Louisiana.
At 6'1", 225 pounds, Grainer has the size to play inside linebacker, but chances are that he will spend time on special teams until he becomes used to the playing speed at the college level.
Grade: C-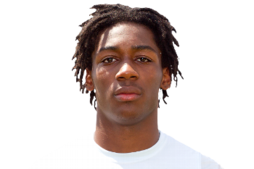 Jalen Mills is perhaps the most raw prospect in this 2012 recruiting class. He has good speed and ball instincts, but his skill level just isn't the same as some of the other top recruits in this class.
Mills accepted an offer to LSU, but his other offers were from the likes of Houston, Nevada and Memphis.
Keep in mind that Morris Claiborne was not a highly-recruited cornerback and now he is expected to be a top-five draft pick in this April's NFL Draft.
With that said, anything can happen once Mills develops some more strength and adjusts to the pace of the college game.
Grade: C-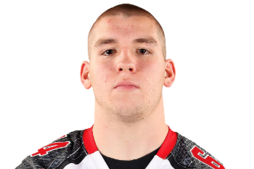 When it comes to long snappers, it's not exactly a position that coaches pay a ton of attention to. But there isn't a better one in the country than Reid Ferguson.
Ferguson has all the tools to be a great long snapper, which fills a need for the Tigers.
Grade: A-