2012 NFL Mock Draft: Latest First-Round Stock Watch, Post-Super Bowl
February 6, 2012

Geoff Burke/Getty Images
1. Indianapolis Colts: Andrew Luck, QB, Stanford
2. St. Louis Rams: Justin Blackmon, WR, Oklahoma State
3. Minnesota Vikings: Matt Kalil, OG, USC
4. Cleveland Browns: RGIII, QB, Baylor
5. Tampa Bay Buccaneers: Morris Claiborne, CB, LSU
6. Washington Redskins: Trent Richardson, RB, Alabama
7. Jacksonville Jaguars: Michael Floyd, WR, Notre Dame
8. Carolina Panthers: Devon Still, DT, Penn State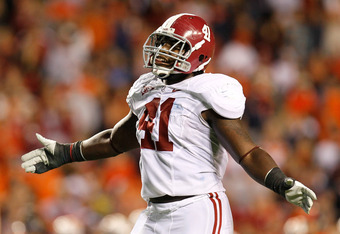 Kevin C. Cox/Getty Images
9. Miami Dolphins: David DeCastro, OG, Stanford
10. Buffalo Bills: Riley Reiff, OT, Iowa
11. Kansas City Chiefs: Jonathan Martin, OL, Stanford
12. Seattle Seahawks: Dre' Kirkpatrick, CB, Alabama
13. Arizona Cardinals: Quinton Coples, DE, North Carolina
Nobody helped their stock anymore than Quinton Coples did in the Senior Bowl. His relentless pursuit of the quarterback and disruptive ability from the defensive line is a huge plus, and he is certainly a player that could rise into the top 10 very quickly.
14. Dallas Cowboys: Alfonzo Dennard, CB, Nebraska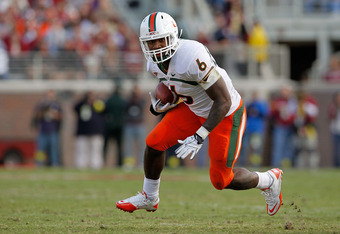 Mike Ehrmann/Getty Images
15. Philadelphia Eagles: Luke Kuechly, ILB, Boston College
16. New York Jets: Nick Perry, DE, USC
17. Cincinnati Bengals: Courtney Upshaw, DE, Alabama
(from Oakland Raiders)
Much like Coples, Upshaw was a revelation in the Senior Bowl, and even though he couldn't match the flash of Coples, he certainly made his presence known. Scouts are liking his defensive pedigree and know that his performance in the strong SEC will translate well into the NFL on Sundays.
18. San Diego Chargers: Fletcher Cox, DT, Mississippi State
19. Chicago Bears: Alshon Jeffrey, WR, South Carolina
20. Tennessee Titans: Melvin Ingram, DE, South Carolina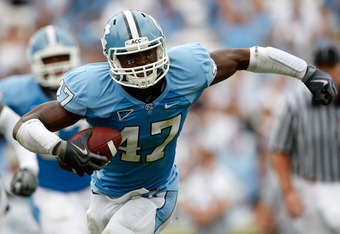 Streeter Lecka/Getty Images
21. Cincinnati Bengals: Cordy Glenn, OG, Georgia
22. Cleveland Browns: Lamar Miller, RB, Miami
(from Atlanta Falcons)
Lamar Miller may be a player slipping in favor amongst NFL teams because of the strong play from Doug Martin (Boise State) in the Senior Bowl. Names like David WIlson and even the pint-sized Isaiah Pead are becoming very sexy picks as well, and may not be first rounders, but if they are lurking later in the draft, then teams may feel comfortable leaving Miller on the table for other talent.
23. Detroit Lions: Janoris Jenkins, CB, North Alabama
24. Pittsburgh Steelers: Jerel Worthy, DT, Michigan State
25. Denver Broncos: Donta' Hightower, ILB, Alabama
26. Houston Texans: Kendall Wright, WR, Baylor
27. New England Patriots: Dontari Poe, DT, Memphis
(from New Orleans Saints)
28. Green Bay Packers: Zerbie Sanders, OT, Florida State
29. Baltimore Ravens: Whitney Mercilus, DE, Illinois
30. San Francisco 49ers: Jared Crick, DT, Nebraska
31. New Enland Patriots: Mark Barron, SS, Alabama
32. New York Giants: Zach Brown, OLB, North Carolina
Zach Brown was far out-shone by his Tarheel teammate in the Senior Bowl, and as such, he is not as exciting a pick as he once was. He was not terrible in the game, but he wasn't spectacular either, and with a lot of depth at the linebacker position in this draft, Brown may drop out of the first round very easily.