UFC 143 Results: What's Next for the Losers?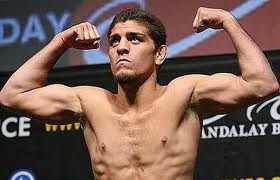 Many were anticipating a competitive battle between former WEC champion Carlos Condit and former Strikeforce champion Nick Diaz in the main event of UFC 143, and after five rounds of fighting, Condit emerged victorious with the UFC interim welterweight title.
Diaz, who was on an 11-fight win streak going into the fight, announced that he might be done with fighting in the post-fight interview, but what if he decides to stick around and fight again?
In the co-main event, Fabricio Werdum returned to the UFC for the first time since his 2009 loss to Junior dos Santos to defeat Roy Nelson over three rounds.
Other fighters who came up short on the main card include Mike Pierce and Scott Jorgensen.
This is what's next for them.
Begin Slideshow

»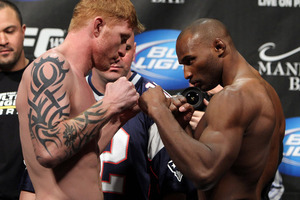 Clifford Starks (8-1) entered his bout with Ed Herman as an undefeated fighter, but would walk away with his first defeat when he was submitted in the second round with a rear-naked choke.
The middleweight already claimed one UFC victory in his debut, but he will have to take a step back and look to build up in experience before he gets another shot on a main card.
A fight versus Michael Kupier (11-1), who was defeated for the first time as well on the undercard, would make sense for both of them.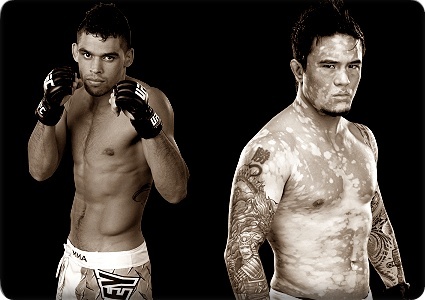 UFC 143 featured a bantamweight bout between Scott Jorgensen and a rising contender in Renan Barao, who defeated the former UFC title challenger after three rounds.
The judges scored the fight unanimously with 30-27 scorecards across the board.
Even though he his now coming off a loss, a fight versus Mike Easton, who recently defeated Jared Papazian, could be very exciting.
The bantamweight division isn't stacked, but it does have a fair share of up-and-comers who have to be tested, and Jorgensen may be the toughest test to get into title contention.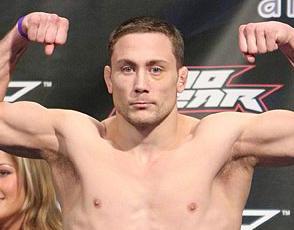 Mike Pierce (13-5) has had a tough UFC career, going 5-3 with all of his losses having been very close decisions to elite competition in Josh Koscheck, Johny Hendricks and Jon Fitch.
He arguably could have won all three fights, and after three rounds of fighting Koscheck, he would lose a split decision—his third in a row.
With a solid showing in this bout, Pierce shouldn't fall in terms of where he sits in the division. He will always be a good fighter, but he may never be able to get across the last hurdle to get into contention.
A fight versus Charlie Brenneman is one he should take if he wants to get back into the win column.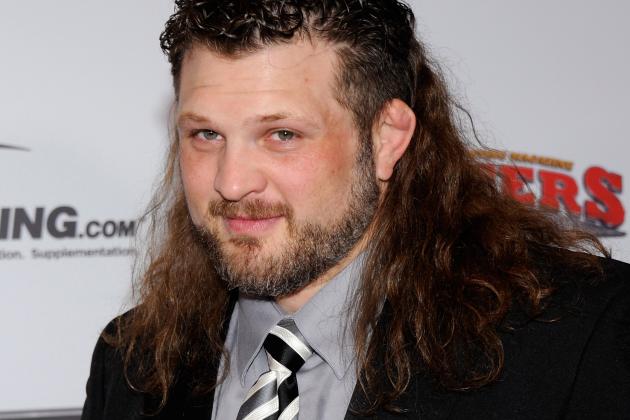 Ethan Miller/Getty Images

Roy Nelson's chin was on full display once again in the co-main event of UFC 143, and his opponent, Fabricio Werdum, left little question of who the winner was after three solid rounds of heavyweight action.
Both walked away with a fight of the night bonus, and it was well deserved. Nelson left the Octagon with a massive cut on his forehead due to the knees of Werdum, which were the defining factor in him winning the fight.
For Nelson's next fight, it could come against former title challenger Shane Carwin, who is currently riding a two-fight losing streak against tough opposition. Both possess knockout power and very good chins, making this a fan-friendly war for however long it lasts.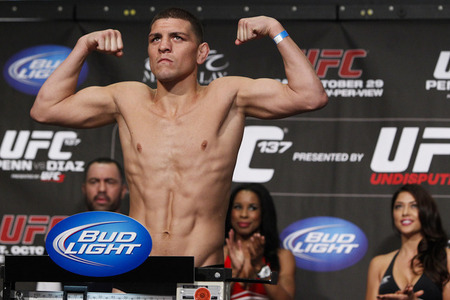 Nick Diaz came into his fight with Carlos Condit as the favorite, but there were many who thought it would be a closely contested bout.
It was, and for five rounds, both had their moments standing and would fight to a decision. Condit would emerge victorious, leaving Diaz contemplating retirement.
If he decides to come back, a fight versus Josh Koscheck would be very intriguing considering Koscheck is looking to get back into the title picture and wants a big money fight versus a top-10 opponent.