2012 Sports Illustrated Swimsuit Issue: Ranking the Loveliest Ladies Ever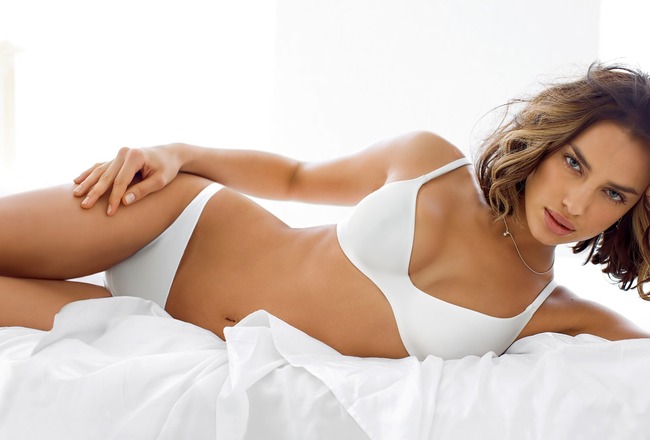 When I was first approached about this assignment, my thoughts were clear, "Of course I will do it."
But then I began my research. The list of beautiful women that have posed for Sports Illustrated's annual Swimsuit Edition over the past forty years is massive. It is long and filled with the most beautiful women to ever roam the Earth.
I had no idea I would find so many stunningly gorgeous models. Then I had to rank them. You think that was easy. It was like choosing between Jessica Alba and Jessica Biel for the third member of a night of fun in Vegas.
So here is the list of the hottest women to ever appear on the SI Swimsuit issue. Enjoy.
40. Rebecca Romijn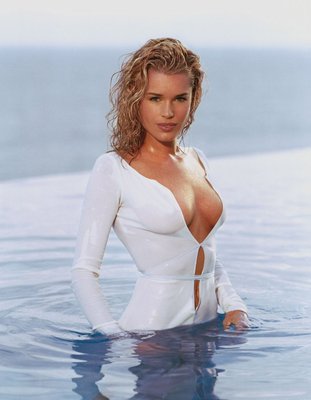 This one brings me back some years.
Rebecca Romijn was one of the first supermodels I can remember falling in love with as a child. She was perfectly perfect in every way. But then she married John Stamos and I lost respect for her until the divorce.
The love is back again.
39. Shakara Ledard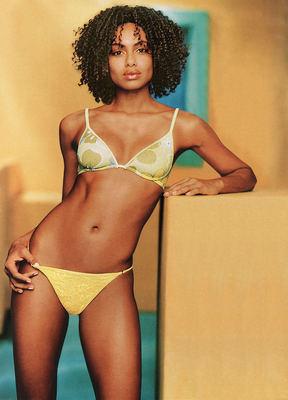 The Bahamas native, Shakara Ledard, is a regular music video vixen. She has been in music videos for Usher, Justin Timberlake, and Babyface.
From what I can see, I would hire her for my videos. I just need to come up with a band name.
38. Daniela Pestova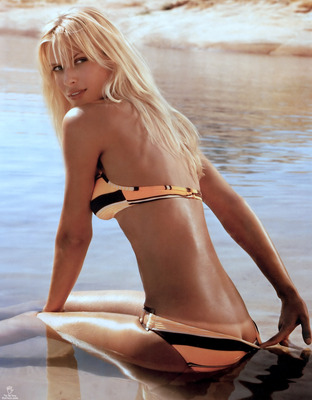 When Planet Hollywood and Hard Rock Cafe proved that people like to eat in places that feature celebrity memorabilia, Tommaso and Francesco Buti co-founded Fashion Cafe.
Daniela Pestova was not one of the four supermodels (Christy Turlington, Naomi Campbell, Claudia Schiffer, and Elle Macpherson) with a percentage of ownership in the restaurant, lucky for her. But her husband was Tommaso Buti.
It all seemed like a good idea on paper. But, then again, most bad ideas do.
37. Lucia Dvorska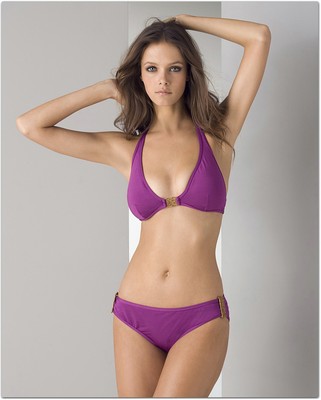 If you have ever been to Slovakia then you must have heard of Lucia Dvorska's village, Zohor.
And for those of you playing at home, Zohor is a part of Bratislava, the city made famous by the movie Eurotrip.
"Enjoy Bratislava. It's good you came in summer, in winter it can get very depressing." - Tibor
36. Isabeli Fontana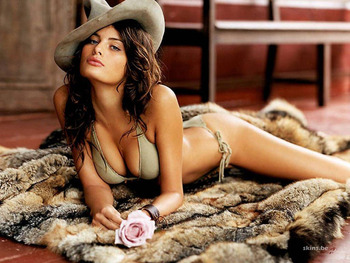 One more supermodel, one more Brazilian beauty.
If I had the time to chart all the supermodels in the world, Isabeli Fontana included, based on where they came from, it would be easy to assume most of them hail from Brazil.
35. Pania Rose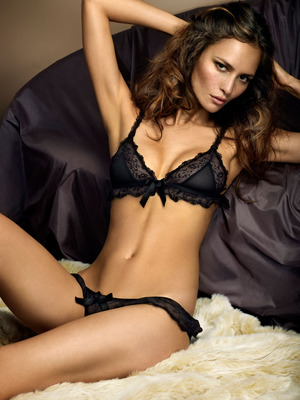 Pania Rose became famous following her appearance in the 2006 Sports Illustrated Swimsuit issue.
Of course, I can recall her beautiful body gracing the pages and I remember the exact pages too. That is easy. I just have trouble remembering anything else of significant importance like birthdays and anniversaries.
34. Stephanie Seymour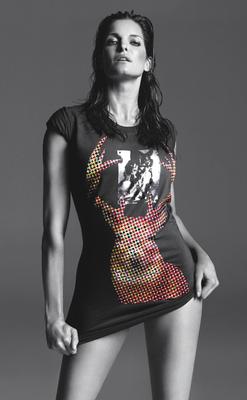 Oh yeah, Stephanie Seymour.
When I saw the Guns and Roses music video, November Rain, and saw her, I was happier than a fat kid in a cake eating contest. The two things I loved the most in the 90's were just put together for one epic adventure.
Thanks Axl.
33. Molly Sims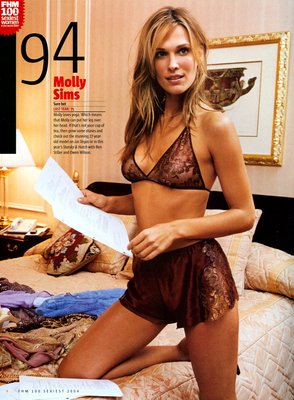 If their was ever a woman that deserved more love, it would be Molly Sims.
That has nothing to do with her career, she does well for a supermodel/actress. I just think it is appropriate to show this woman some love. She is one of the hottest women ever.
32. Carolyn Murphy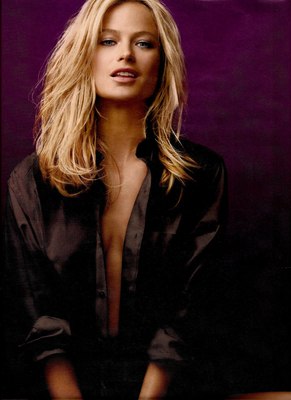 Carolyn Murphy was born to be a model. Her measurements, features, and overall appearance cleary prove my point.
She looks like a combination of Marisa Miller, Olivia Wilde, and Heidi Klum. Wow!
31. Laetitia Casta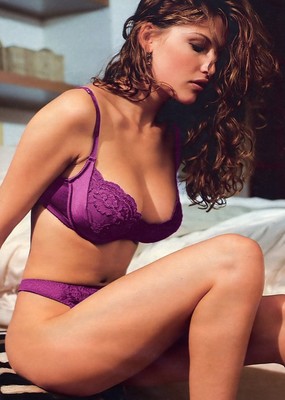 Ten bucks to the first person to pronounce Laetitia Casta's name correctly.
I will give you an extra five on top of the ten if you can tell me where she is from without using the internet.
OK, go!
(Disclaimer - No money will be paid unless you want it to be in Monopoly money)
30. Yamila Diaz-Rahi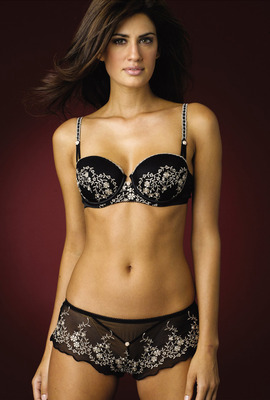 Yamila Diaz-Rahi has been on the cover of the SI Swimsuit Issue twice, once in 2002 and again in 2006.
She is one of eight other women to make the cover twice. Can you name the other seven?
29. Aline Nakashima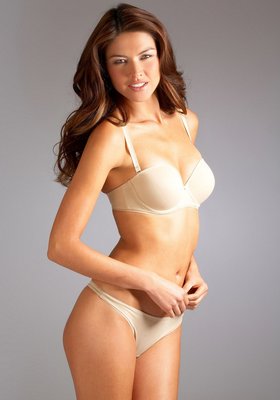 Aline Nakashima should write a book and title it, "How to become the perfect woman"
She was born in Brazil but her mother was part Portuguese and her father Japanese. She is a combination of three different ethnic groups. It has formed a beautiful and near perfect Aline. Her skin, hair, body, and everything else attached forms one sexy woman.
28. Rachel Hunter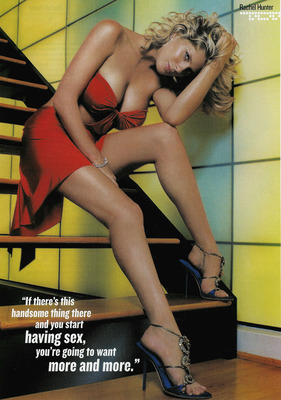 Rachel Hunter is gorgeous. She was born in New Zealand and her accent floors me to this day.
It is as Australian as it gets and boy does it sound sexy. With a body like hers and a voice like that, she only needs to show up these days.
27. Lujan Fernandez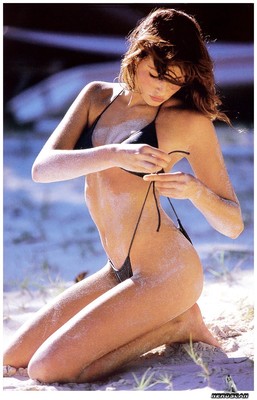 At her peak of fame, Lujan Fernandez was featured in the SI Swimsuit issue for three consecutive years. She ended her run with a spot in the Maxim Hot 100 at #66.
Her age is the big mystery, however. She is either 25,26, or 32 years old. No one knows for sure.
26. Raica Oliveira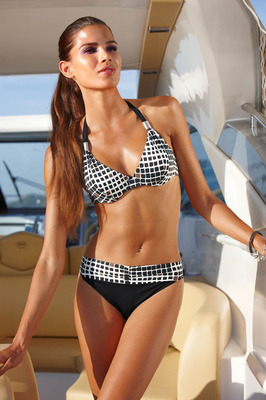 Raica Oliveira is a beautiful woman that I recognize from somewhere else.
Oh that's right, she was a WAG. She use to date Ronaldo at the height of her career. Isn't that the guy who wore diapers during his games?
25. Kathy Ireland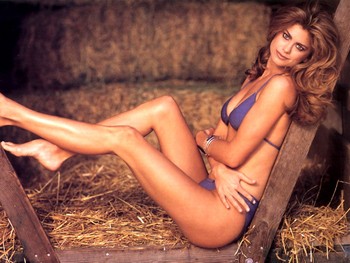 As a kid, my room was filled with posters of beautiful women.
Kathy Ireland had three locations on my wall including a yearly calendar I would save up to purchase every year.
And why not? She was the number one hottie in my younger days.
24. Mallory Snyder
Women with the last name Snyder are not to be trusted. I do not know what it is. Maybe it is because it sounds like spider. Or maybe it has something to do with Mallory Snyder beginning her career on The Real World:Paris.
As a former fan of MTV's reality shows, I can easily tell you that it is all fake. Just go ask Snooki.
Boom! A Snooki reference in a Swimsuit article. I bet you did not see that coming.
23. Niki Taylor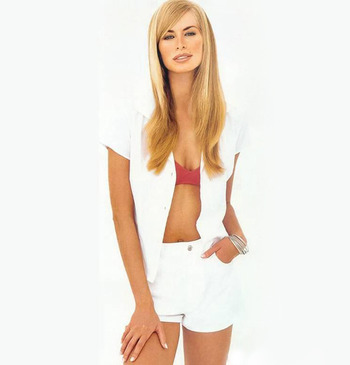 Following a serious car crash in May of 2001, Niki Taylor found herself in a coma for nearly two months. It was unknown, at the time, if she would ever awake.
Thankfully, she woke up six weeks following the crash and eventually made her way back into modeling. And for that, we thank her. Thanks Niki and we are glad you are back and better than ever.
22. Noemie Lenoir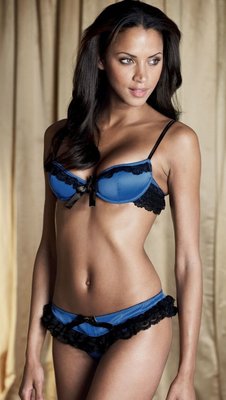 Does Noemie Lenoir look familiar?
It might have something to do with her appearance in Rush Hour 3 or her many years of being a WAG to international football star Claude Makelele.
21. Christie Brinkley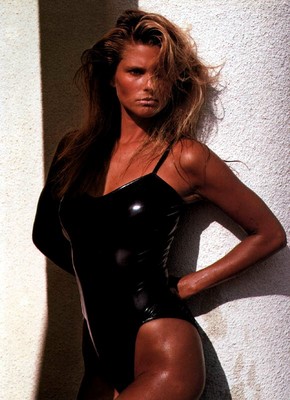 Christie Brinkley has been married more times than Donald Trump has changed his hairpiece. But that is not a reason to hate her. In fact, that should only help our love for her.
If she is willing to marry Billy Joel, chances are she will marry anyone.
20. Selita Ebanks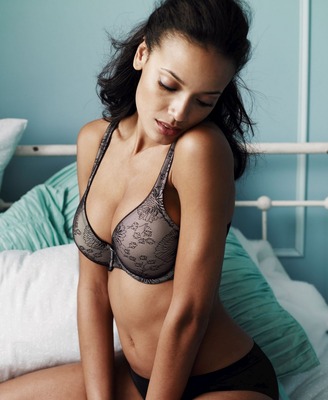 I am not sure if Selita Ebanks truly cared who won the Super Bowl but chances are she was rooting for the New York Giants.
Why? Maybe it has something to do with her former beau, Osi Umenyiora, playing in it. If they really are friends now, she would have been rooting for them...fact.
19. Ana Beatriz Barros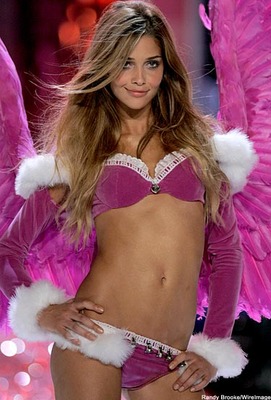 You can keep adding names to her name but her name is much better than any other name.
What? I think that last sentence made less sense than the third Godfather film.
Ana Beatriz Barros is gorgeous and one of my all time favorites. There I go. That was much less wordy.
18. Daniella Sarahyba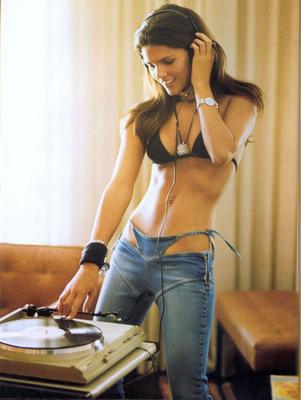 Although she has yet to make a cover of the SI Swimsuit issue, Daniella Sarahyba had been in five straight issues dating back to 2005.
With a body like hers, I find it hard to imagine a SI Swimsuit issue without her. Oh wait, 2011 and 2012 will be without her. Time to draw a sad face.
17. Elle Macpherson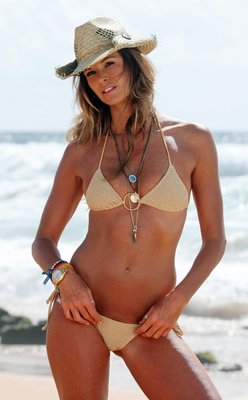 If you had to guess, since the beginning of the Sports Illustrated Swimsuit Issue, who is the model that has appeared on the cover more times than any other?
If you did not guess Elle Macpherson, five times, than this is clearly your first time out of the bubble room. Go outside and enjoy some fresh air.
16. Bar Refaeli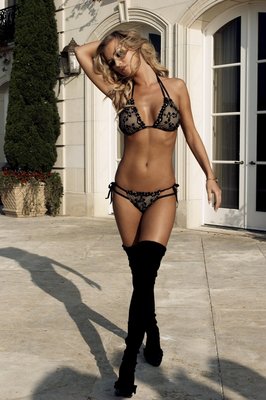 Bar Refaeli was virtually unknown before she began her romance with Hollywood movie star Leonardo DiCaprio. It lasted almost five years before it ended abruptly.
This means that she is single folks. So go knock yourselves out.
15. Tyra Banks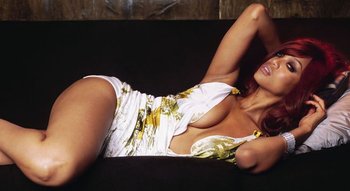 This chick is crazy. But what beautiful supermodel isn't a bit nuts.
Tyra Banks can be crazy, nuts, psycho, wacky, diva-esque, or any other adjective you can think of to describe her. She is sexy enough to get away with it.
14. Amber Smith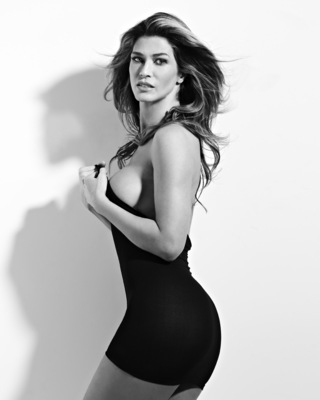 Amber Smith was virtually a nobody before Sports Illustrated. She continued to be a nobody to the world outside of the SI fans until VH1's Celebrity Rehab.
I am more than happy to have watched that season and watched a model be a real person for once. It was also great to watch a beautiful woman turn her life around. The last thing we need is one less beautiful blonde in this world. That would be bad news.
13. Angie Everhart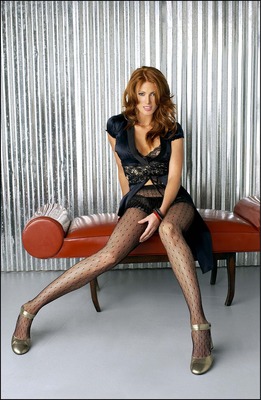 At 42 years old, Angie Everhart continues to be the hottest woman in her age bracket. She is aging like a fine wine.
She could end up being the hottest 50, 60, and 70 year old of all time. Only time will tell.
12. Elsa Benitez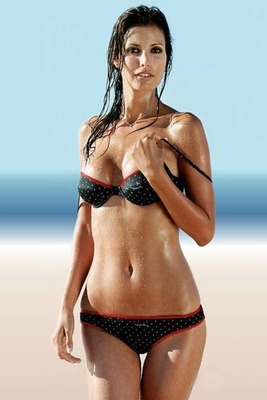 Elsa Benitez is the sexiest Mexican supermodel of all time and former WAG to a retired NBA star.
Who? Rony flipping Seikaly!
11. Brooklyn Decker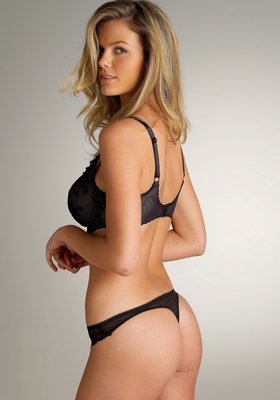 It is hard to imagine a beautiful woman like Brooklyn Decker would end up with such a preppy tennis star like Andy Roddick.
Maybe that is the jealousy talking but come on Brooklyn, the dude is done.com. Time for a change and I know just the guy. (pointing to myself)
10. Cindy Crawford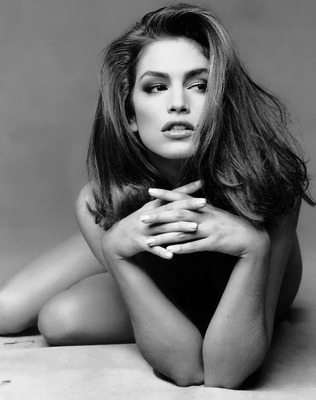 In a trip down memory lane, Cindy Crawford pops up several times. Including her Pepsi commercial from years back. That was the moment I knew I would drink Pepsi for the rest of my life.
Or until Britney Spears ruined it for everyone. I think it is about time we bring back Cindy please. Thanks.
9. Esti Ginzburg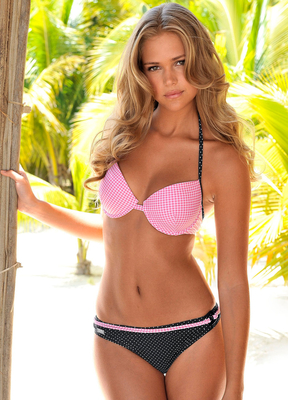 From the Israel Defense Forces to Sports Illustrated, Esti Ginzburg has done more in her first 21 years of age than most people will ever do.
She was drafted into the IDF and is a big supporter of the enlisting process.
When asked about the military she said, "Military service is part of the things I personally believe in."
8. Ashley Greene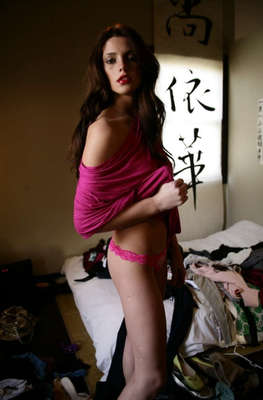 Ashley Greene was the reason I went to see Twilight.
I mean, she was the only reason I thought about seeing Twilight. I never saw that movie. What do I look...OK, so I went to see it. Big deal.
It is not like I went to the midnight showing...OK, maybe I did. But she made it worth while.
7. Kate Upton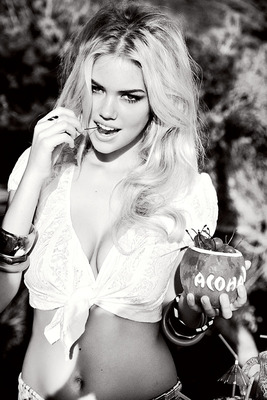 If you want to follow Mark Sanchez than you have to grow a beard, shave it halfway, act like a tool, and play in the NFL.
If not, well, Kate Upton likes average guys too. Right?
6. Marisa Miller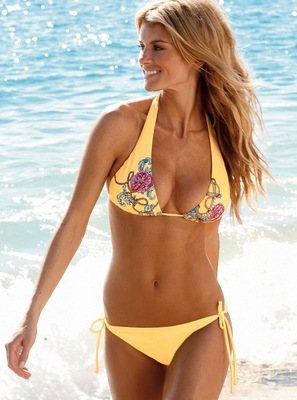 Marisa Miller has a dream to one day become a sportscaster.
If she needed support, I am sure we can find her some. I would suggest ESPN add her to the team now!
5. Veronica Varekova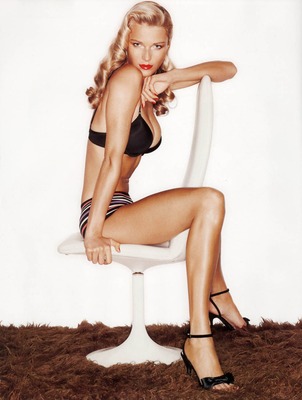 What is there not to love about Veronica Varekova?
She is a beautiful Czech model turned philanthropist. It's not that I adore philanthropy, it is just that I find her incredibly sexy and knowing that she is doing good things with her fame, that makes her much sexier.
4. Heidi Klum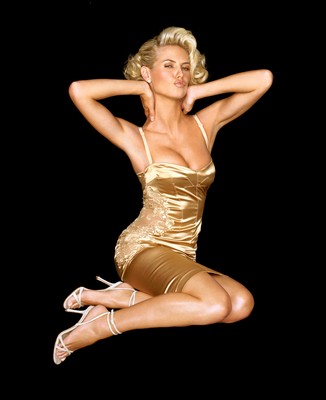 When I was first told that Heidi Klum was single, my first thought was, "Great, how do I get her now?"
I never thought of competing with the man that gave us Kiss from a Rose. But now that Seal is out of the picture, I shall begin my quest to get Heidi Klum. But first, I must hit the gym, cut my hair, and make millions of cash so she will notice me.
I guess two out of three ain't bad.
3. Caprice Bourret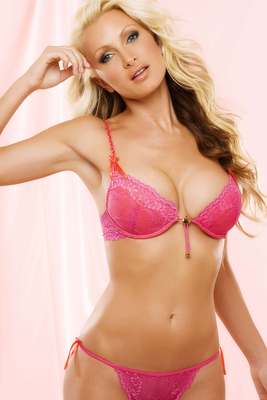 Caprice Bourret is everything you want in a woman. She is an actress, model, singer, spokesperson, host, reality star, and businesswoman.
She is also a fan of short guys. She dated David Spade, Rod Stewart, and Fred Durst. So if you are a short dude, smile. Your luck has just changed.
2. Izabel Goulart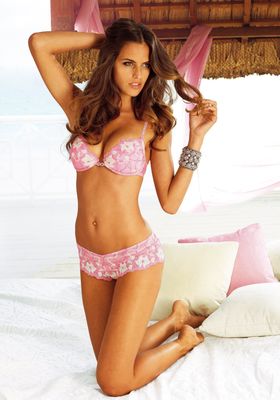 "But we're never gonna survive unless, We get a little crazy." - Seal
I just can't get that song out of my head.
Izabel Goulart please help get that annoying tune out of my brain.
(Takes one quick glance at Izzy)
OK, much better.
1. Irina Shayk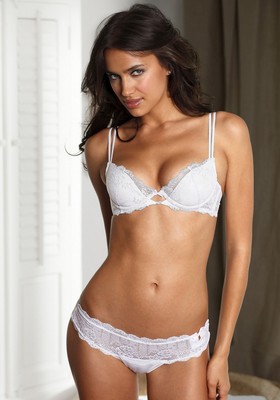 If you read my stuff then this was no surprise to you.
I have always thought Irina Shayk is the sexiest woman alive and this is just another reason to prove my point. Cristiano Ronaldo is one lucky man.
Keep Reading