UFC 143 Results: 4 Fights for Stephen Thompson to Take Next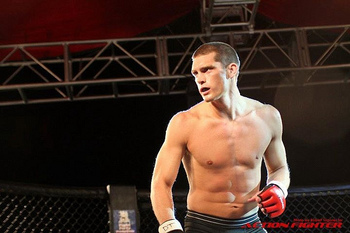 photo courtesy of lowkick.blitcorner.com
UFC newcomer and undefeated Stephen Thompson made big waves in the UFC's welterweight division when he defeated Dan Stittgen at UFC 143.
Near the end of the first round, Thompson charged in with a wild attack, missing his first couple punches but landing a roundhouse kick at the end of the combination. The kick connected flush on Stittgen's jaw and put him to sleep.
It was a hell of a way to make his debut and an effort that earned him Knockout of the Night honors.
Without a doubt, Thompson will be looking to ride this momentum into his next fight.
Here's four fights for Thompson to take next.
Erick Silva
photo courtesy of tapology.com
Because of the manner in which he achieved his first UFC victory, Thompson will likely be matched next with someone that the UFC also believes has great potential.
Enter Erick Silva.
Silva has fought twice in the UFC and walked through both of his opponents, though he lost his last fight via controversial disqualification.
Charlie Brenneman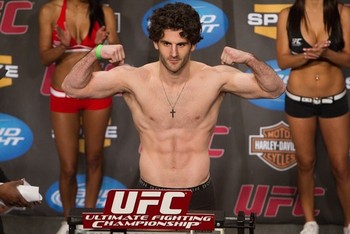 photo courtesy of mmalinker.com
Charlie Brenneman might be a bit too advanced for Thompson at this point, but Brenneman is coming off a big loss to Anthony Johnson, so a step down in competition could be in order.
Brenneman is a good test for Thompson because he comes from a strong wrestling background, and Thompson will need to learn to hang with wrestlers if he wants to survive in the welterweight division.
Duane Ludwig
photo courtesy of heavy.com
Duane Ludwig has always been a solid mid-level fighter and would serve as an excellent barometer to determine exactly how much potential Thompson has.
In particular, Ludwig is an excellent kick-boxer, rarely out-struck, and so if Thompson is able to stand and trade with him, he would be able to do likewise with most in the division.
Claude Patrick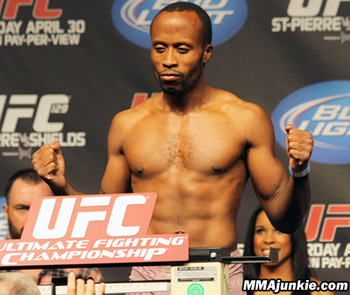 Claude Patrick is an experienced fighter who has shown great potential and put together a solid 3-1 run in the UFC. His only UFC loss thus far came to Brian Ebersole in a fight that many believed Patrick won.
Patrick is a well-rounded fighter who is capable of testing Thompson in all areas.
Andrew Barr is a Featured Columnist for BleacherReport.com. For updates on what's happening in the world of MMA, follow him on Twitter @AndrewBarr8
Keep Reading