Texas Soccer: Kenyan International, Eric Ongao, Signs for Galveston Pirates
February 5, 2012

Galveston Pirate Soccer Club went international on Friday with the news that yet another ex-internationalist signed for the professional soccer side. It's just before the HFA player transfer deadline kicked in. This is also in time for the player to get himself bonded with the current crop of players in time for the upcoming NPSL kickoff in May.
Kenyan Eric Ongao is the man and with 24 international caps for his country, there can be no questioning his ability.
Ongao's experience afforded him the chance to also play in world cup qualifiers in 2007, unfortunately losing the chance to participate in the outright tournament after his country lost 4-2 on aggregate to fellow African nation Nigeria. 
"It was a great experience," said Ongao. "But we lost over all and never qualified for the World Cup which was the goal." 
"Playing for my country was a dream, one that I will never forget and I wouldn't change a thing, well, apart from not reaching the World Cup that year against Nigeria," he joked. 
"I have played soccer since I was seven years old so it's in my blood and since coming to the U.S I have played with Pittsburg Riverhounds in the USL before moving to this area where I have been playing locally. When Coach Keyes approached me to play, I jumped at the chance," said the towering 6-foot-6 defender.
"I have been watching the Pirates progress, not with any expectation but with intrigue,' said Ongao. "To sign with them for the remainder of the HFA season and into the NPSL season at my, ahem, experienced age of 34, shows a great deal of faith on Coach Keyes but I shall repay him in kind with my experience of the game and hopefully I can pass on some of my knowledge to some of the younger players."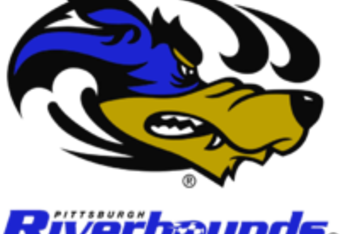 ___________________________________________________________________________________ 
QUICK CATCHUP ON ERIC 
 
Eric Ongao 6'-4" (Defender)
originally from Nairobi, Kenya
Played at Park University (NAIA) 
2002 NAIA Player of the Year
Park University was 2002 NAIA Runner-Ups
2002 NAIA All-Tournament Team
20 points (8 goals & 4 assts) senior year with 4 GW goals
MCAC All-Conference
NAIA All-Region IV
NAIA Region IV Def. Player of Year
NAIA 1st Team All-American 
24 caps for Kenya  
__________________________________________________________________________________ 
Vol. 2 No. 4, Thursday, September 5, 2002 - PIRATE SPORTS ONLINE

 Thursday, September 5, 2002
 
ERIC ONGAO REPRESENTS PARK AS MCAC PLAYER OF THE WEEK FOR MEN'S SOCCER

WICHITA, KAN.--The MCAC has recognized Park University sophomore Eric Ongao as the Offensive Player of the Week for men's soccer following his two-goal effort against #14 Hastings College.  Ongao, a midfielder, is from Nairobi, Kenya. 
___________________________________________________________________________________ 

Coach Keyes said of the signing:"It's great to have another player with international experience on the team. With Peron Major having played for Bahamas and now Eric Ongao from Kenya,  we have two players with World Cup experience within our ranks and it shows the growing strength of our team." 
"Our younger players will learn a lot from these guys and in this instance, Eric will bring on board an unfathomable wealth of experience to the field." 
As paperwork was signed to meet HFA deadlines, Eric decided to show an act of ball juggling, although doing so within Coach Keyes home may not have been the best idea as the coaches wife stood watch over the giant Kenyan to ensure no damage came to her home from stray ball work.
As the interview came to an end, we all pondered the ergonomics of the the procedure. A Scotsman making an interview with a Kenyan soccer international player with an Irish translator, all in the state of Texas,USA! 
Weird, but true! 
Eric Ongao, ladies and gentleman, new Galveston Pirate!
Marc Roseblade is a Contributor for Bleacher Report, Football Speak, OurGameMagazine and CalvinAyre.com. As well as writing and editing this football blog at NotJustScottishFootball, he works as PR for Ayr United Football Academy & Galveston Pirate Soccer Club who play in the NPSL in Texas, USA. All quotes are obtained first-hand unless otherwise stated.