UFC 143 Results: 5 Fights for Fabricio Werdum to Take Next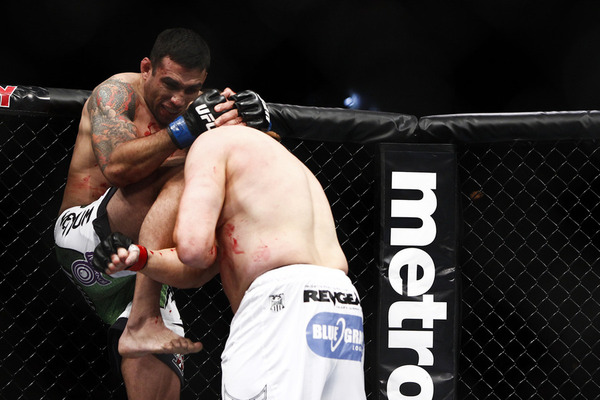 mmafighting.com
Fabricio "Vai Cavalo" Werdum looked very impressive in his return to the Octagon at UFC 143.
Werdum utilized some impressive muay thai to batter Roy Nelson on the feet for three rounds and was even able to take Nelson's back for a few moments during the bout.
Even though he didn't get the finish, MMA fans should've known this would go to a decision given how durable Nelson has proven to be in his career. Werdum shouldn't feel discouraged by getting a decision win and has a bright outlook with the UFC.
Begin Slideshow

»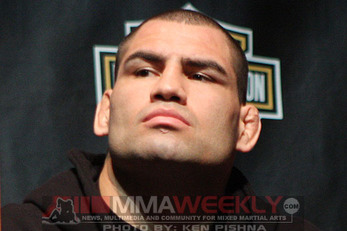 mmaweekly.com
Even though it goes against the usual Joe Silva style of matching winners and losers with one another, this bout would give Fabricio Werdum the opportunity to fight a top-five heavyweight.
Velasquez also needs a high-profile match to get back to his winning ways and a rematch with Junior dos Santos.
A win for either man would set them up nicely for another crack at dos Santos and the chance to fight for the UFC belt.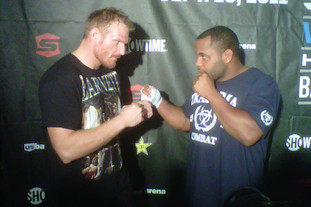 mmamania.com
Strikeforce's heavyweight grand prix is expected to end at some point within the next few months.
Whoever wins between Josh Barnett and Daniel Cormier would move into the UFC and be a great opponent for Werdum to compete against.
The winner of the grand prix would also likely be ranked in the top 10, possibly top five and would be a high-profile match for Werdum to advance up the rankings.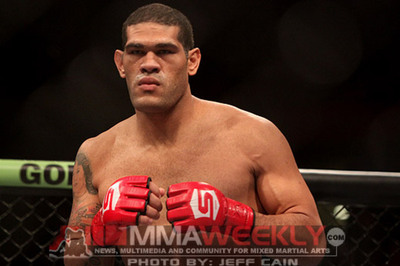 tapology.com
With reports of Antonio "Big Foot" Silva meeting Cain Velasquez not fully materializing, a rematch with Fabricio Werdum would serve to answer quite a few questions we have about both men.
In their first matchup, Silva was winning the opening frame only to reportedly suffer a hand fracture, and he subsequently lost the remaining two rounds.
A rematch with Silva would show us how much Werdum's striking has advanced and also could provide for some interesting grappling contests on the ground.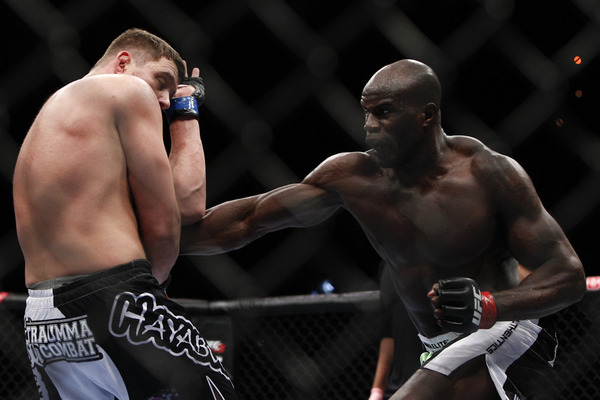 mmafighting.com
If Cheick Kongo can get past Mark Hunt at UFC 144, facing Fabricio Werdum would be beneficial for both men.
Kongo has been asking to fight an upper-level heavyweight (particularly Cain Velasquez), and Werdum is just that. Also, given the fact that Werdum is so highly ranked, finding a matchup that makes sense will be tough to do in a timely manner.
Werdum would be challenged on the feet and would likely take Kongo down in order to win the bout. Kongo is always telling us he's improving his ground game, and a fight with Werdum would prove just how much he's improving.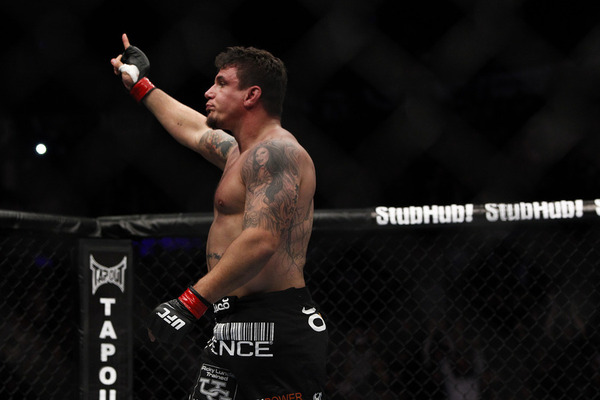 mmafighting.com
A fight with Frank Mir makes the most sense for Fabricio Werdum. Mir is coming off the biggest win of his career after submitting Antonio Rodrigo Nogueira at UFC 140.
Mir likely earned a title shot with the win over "Big Nog," but he'll have to sit on the shelf for the time being to let Junior dos Santos versus Alistair Overeem play out.
Instead of sitting on the sidelines, he could face Werdum in a title eliminator bout. Werdum and Mir are two of the best jiu-jitsu practitioners in all of MMA, and if either man could submit the other, it'd be huge for their careers.