England Football: 5 Reasons Scott Parker Should Replace John Terry as Captain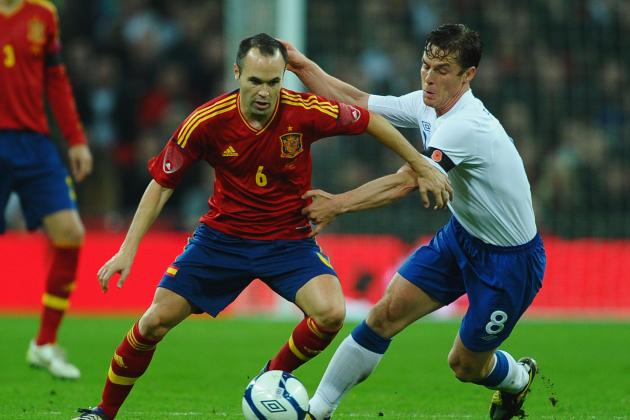 Laurence Griffiths/Getty Images

Now that the FA has once again thrown a spanner into the works of the national side months out from a major competition, the last-minute search to find a replacement to John Terry has began.
In sacking Terry, England have not only lost their natural leader, but also may have jeopardized the services of their most important defender, as Terry has stated that he is considering imminent international retirement.
The usual suspects are being tossed around to step in, notably Steven Gerrard, Frank Lampard, Rio Ferdinand and Wayne Rooney.
With not much time to decide, the FA and Capello must act quickly to find a captain that will hopefully gel with the team before the competition kicks off.
We now take a look at why Tottenham's midfield workhorse Scott Parker is the ONLY option to lead England into a shaken-up Euro 2012 campaign.
Begin Slideshow

»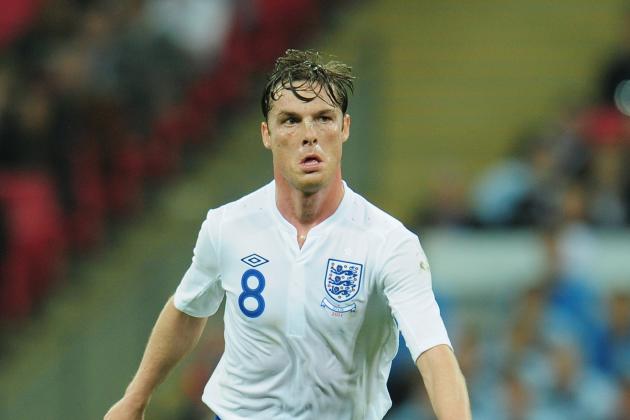 Shaun Botterill/Getty Images

At 31 years of age, Scott Parker has hit his peak much later in his career than most players of his position.
This has brought added maturity, levelheadedness and steel to his game as a whole, meaning he is a natural leadership figure.
Consider a player like Mario Balotelli, who has endless talent yet is not old or mature enough to handle it.
Scott Parker is the complete opposite of this; instances of Parker having a "rush of blood" or being intentionally vindictive are few and far between.
This alone should make Parker a textbook decision for captain; Capello is a known admirer of levelheaded footballers and even went as far to state he would never select Joey Barton as he is too "dangerous."
This is why neither Rooney nor Ferdinand could step up to captaincy; Rooney has yet to master full control of the aggression that makes his game so dangerous and Ferdinand has been known to jump into tackles on occasion when the pressure is on.
Overall, Parker has combined age with experience to become a levelheaded, yet very hard defensive midfielder and could captain England, leading from the middle.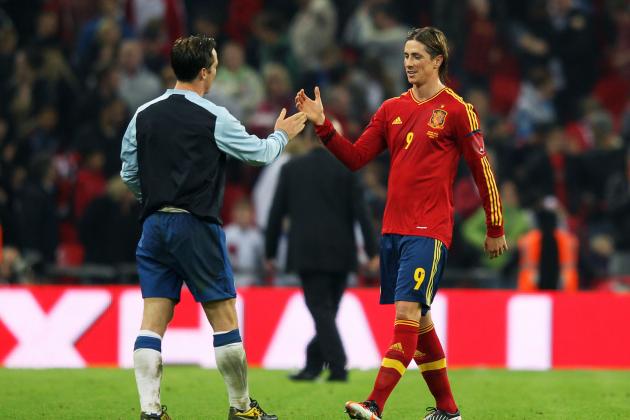 Alex Livesey/Getty Images

Whilst Scott Parker is a late international bloomer—only 10 caps to his name since 2003—he is a household name in the English Premier League.
During stints and Chelsea, Newcastle, West Ham and most recently Tottenham, Parker has amassed 200 caps and captained West Ham, Newcastle and Tottenham, the latter of which he has only been at for five months.
Parker also has widespread experience in supporting more attack-minded players, notably Luka Modric and Rafael van der Vaart at Tottenham.
This means he is used to playing a more defensive role. In early 2011, he showed a good understanding with prodigy Jack Wilshere, allowing him to gallop forward and make the most of his considerable attacking talent.
Overall, Scott Parker has provided cover for world-class defenders and supplied world-class attackers for years. If he can take that extra step to captaincy, he has seen enough football to lead the team to victory.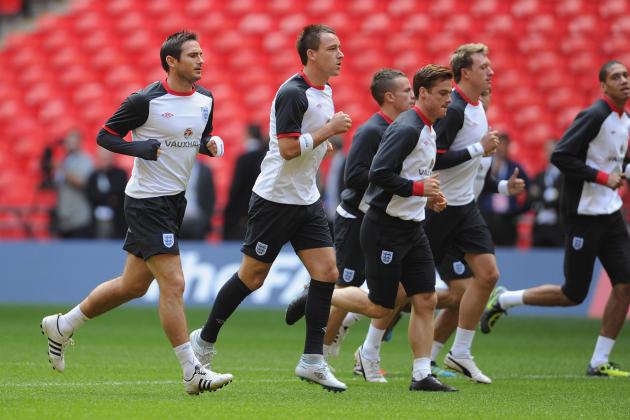 Michael Regan/Getty Images

Many do not consider position important when selecting a captain. However, I believe in the case of the England team, it is paramount.
Parker plays for England as a holding midfielder, one who both protects the defence and supplies the attack.
This essentially likens Scott Parker to a "fulcrum" kind of player—one whom the team's efficiency and success depends on.
Parker runs all day, both breaking down opposition's attacks are starting his team's own. Having a captain of such importance to the team is crucial.
Consider Wayne Rooney as a captain; if the ball is being bogged down in midfield and he is seeing little of the ball, his position as a captain is worthless, as he is not having a key influence on the game.
Consider how effective having a player who is chasing shadows at the top of the field is, compared to a player who is always available to receive a pass and a constant goal and assist threat.
Essentially, if Parker can carry his playing style into captaincy style, there is no doubt he should lead the Three Lions.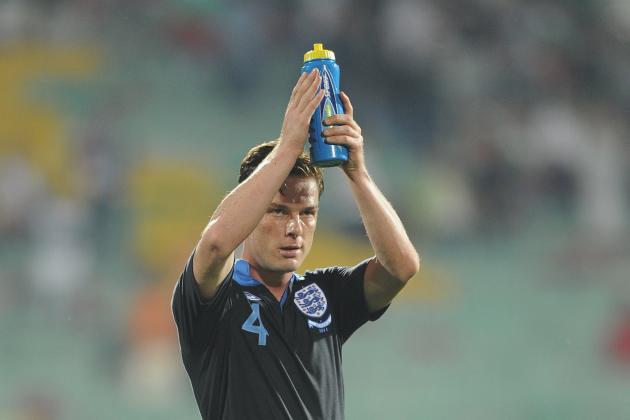 Michael Regan/Getty Images

Scott Parker has always been portrayed in the football media as a modest, calm and rational midfielder.
He also does not have the chip on his shoulder that comes from being considered one of the most talented attacking footballers on the planet.
This has been the past issue with Steven Gerrard and Frank Lampard—an inability to carry their club form to the international stage.
This has led to widespread criticism of their attitude to the game and suggestion of a complacency towards international football.
If this has any shred of truth, neither Gerrard nor Lampard should take the captain's armband this year. England cannot afford to have a captain that sees himself as above or better than the team.
A captain needs the full respect of the team and to see himself and his teammates as one machine combining to achieve the goal of winning.
From all we have seen of the way Scott Parker handles himself both on and off the field, he is the perfect type of person that commands respect without being arrogant.
This is the kind of player that needs to lead England—one who lets his football do the talking.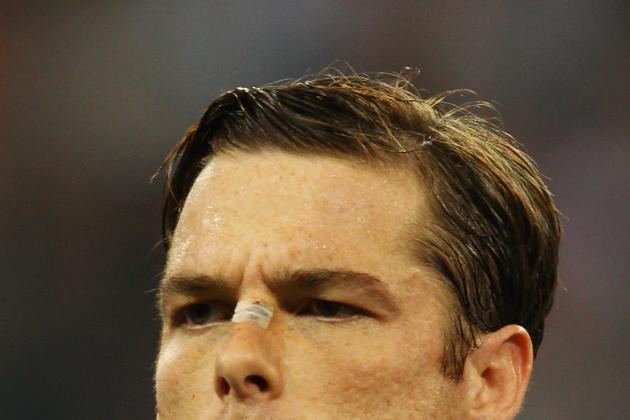 Alex Livesey/Getty Images

If there is one fear the English football team has had in the past decade, it is a fear of change that has cost them time and time again.
Looking back, there are glaring examples dotted throughout: taking Jamie Carragher to the World Cup; starting Wayne Rooney even though he was woefully out of form; continuously playing Gerrard and Lampard together even though they don't gel and constantly playing Joe Cole on the left-hand side of midfield, to name a few.
The one thing Germany showed us last year was that change can be a very, very good thing.
Maybe the time has come for England to let go of convention and make a decision that is out of left field.
Even if all else fails, at least the team can turn around and say they tried something different. One thing that any English supporter knows is the way that things have been done in recent years is simply not working.
If England is to grab Euro 2012 by the horns, they need to blend youth and experience in much the way Germany did last year.
To lead this hybrid team, England need someone who does things differently—someone who has been around long enough to know what is going on, but not too long as to have become stale to what the team needs.
In my opinion, that happy medium exists in the hard-working and powerful midfielder that is Scott Parker.
We all wish the boys the very best in the coming months no matter what happens and hope they can bring home what England players and fans alike yearn for and deserve so very badly: a major trophy.