Premier League: 10 Matches That Will Determine the Title Race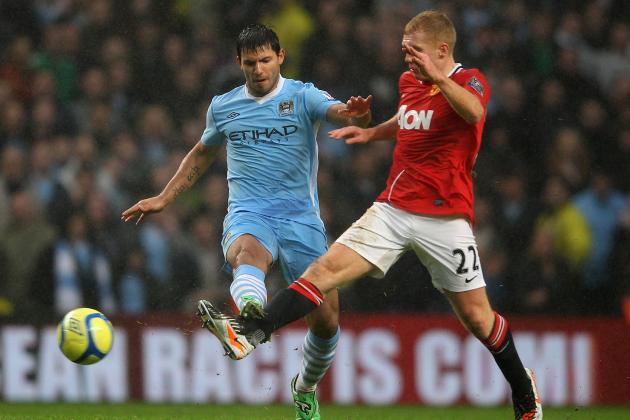 Alex Livesey/Getty Images

The Premier League title race has been crazy this year. Manchester City, Manchester United and Tottenham all have a realistic chance of winning the title.
Currently, the race stands like this: Manchester City are on top of the table with 57 points, Manchester United have 55 points and Tottenham Hotspur have 50 points.
Both Manchester clubs have seen their sides weaken in recent weeks due to injury and international duty, which has allowed Spurs to stay in the title race.
The next several months certainly will be chaotic, so here are the 10 remaining matches that will determine the Premier League title race.
Begin Slideshow

»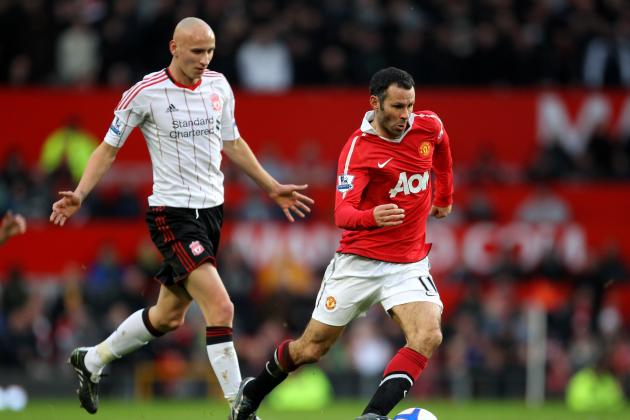 Alex Livesey/Getty Images

This weekend's matchup between Manchester United and Liverpool will be one of the most anticipated Premier League matchups in some time.
Even without discussing the huge rivalry that exists between the two, Luis Suarez will face Patrice Evra for the first time since the Uruguayan striker allegedly racially abused Evra last October.
United were also eliminated from the FA Cup in January to this same Liverpool squad.
It doesn't hurt that Liverpool need a win in order to get back into the top four (they are currently four points out of the final Champions League berth), making this match even more important.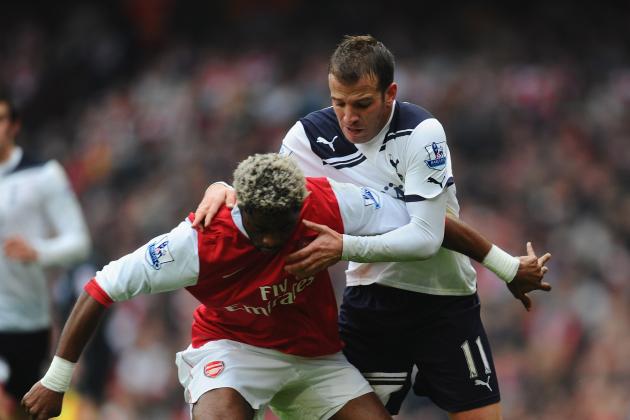 Mike Hewitt/Getty Images

Whenever Arsenal and Tottenham face each other, there are always bragging rights at stake.
Yet this North London derby will be different than any other in the Premier League era.
Arsenal currently are fighting to get the last Champions League spot in the league, while Spurs are trying to become league champions.
This match could be a great spoiler moment for Arsenal, making this derby one of the most important for either side in years.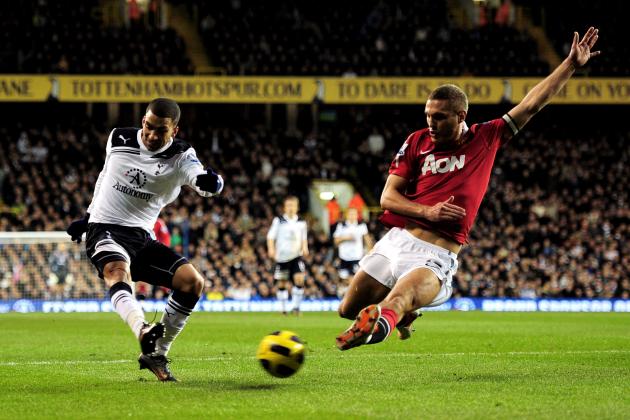 Shaun Botterill/Getty Images

This is going to be one of Manchester United's toughest fixtures of the season and certainly will be an entertaining match from start to finish.
Earlier this season, United crushed Tottenham 3-0 at Old Trafford, but Spurs have been the best side in the Premier League since the summer transfer window closed.
Spurs have not defeated United at White Hart Lane since May 2001, but this certainly would be a great time to start.
If Tottenham fails to win, their title hopes certainly will be over.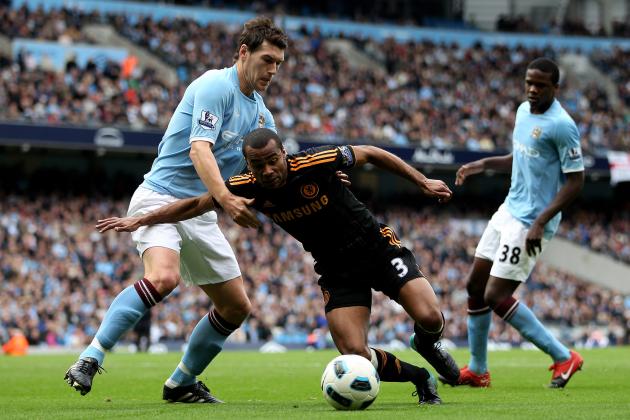 Michael Steele/Getty Images

In December, Manchester City's unbeaten run in Premier League play came to a halt at Stamford Bridge when Chelsea came from behind to win 2-1.
Since that time, both sides have had their struggles.
Yet this will be an important match for Man City to win.
City have yet to lose at the Ethiad this season in EPL competition and will need every last point to claim the title.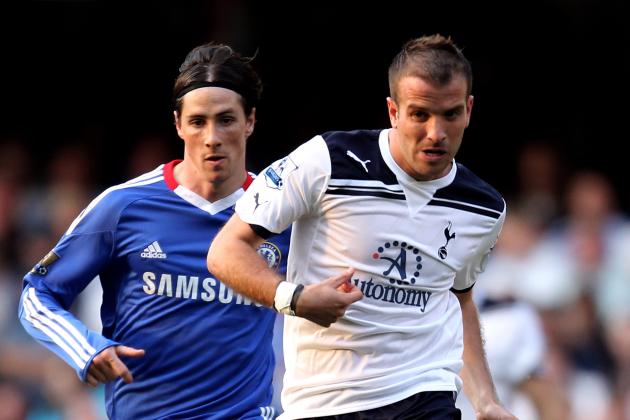 Scott Heavey/Getty Images

After facing Manchester City the week before, this match for Chelsea could easily be the match that ultimately decides their season.
In their way is a Tottenham side that could easily need this fixture in order to remain in the Premier League title race.
Spurs have been impressive this year when they have played away from White Hart Lane, but they will need to have one of their best performances of the season in order to keep up with both Manchester clubs.
Tottenham have not defeated Chelsea at Stamford Bridge since February 1990.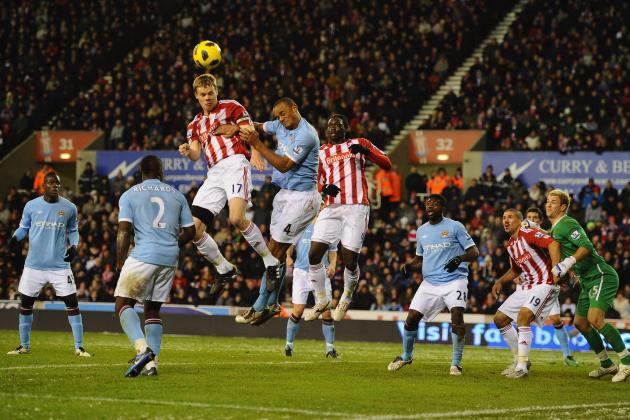 Clive Mason/Getty Images

They may have met last year in the FA Cup final, and Stoke City could cause a blow to Man City's title hopes in this matchup.
The last time that Man City has won at Stoke was in 1999, when both sides were in the third tier.
Since then, Man City have faced a problem that nearly every side that has seen in the EPL in recent years: winning at the Britannia Stadium.
Considering how inefficient City have been in recent weeks away from the Ethiad, this could turn into one of the most important matches that City will play in.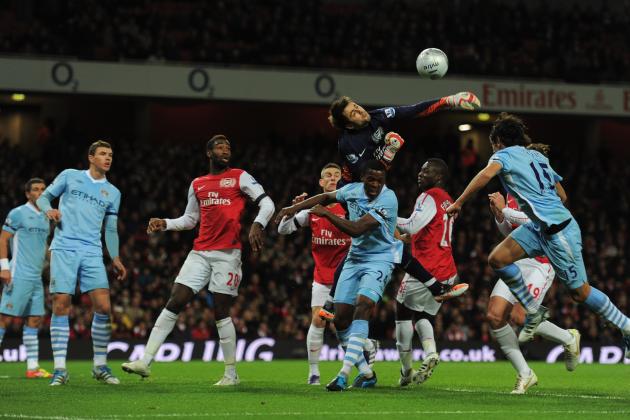 Michael Regan/Getty Images

Arsenal have lost twice this season to Manchester City, and considering how the Gunners' season has developed, they will need wins come April in order to keep their Champions League hopes alive.
Meanwhile, City will need to win this match to help an away record that has recently declined (City have lost three matches in the last two months away from home).
This match could easily be the best highlight of the season for Arsenal, and they will certainly approach it in that way,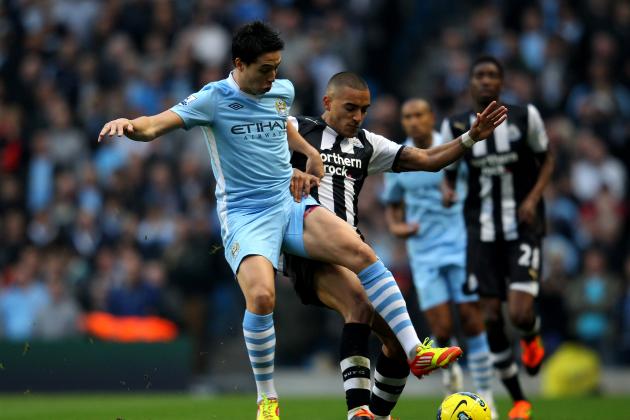 Alex Livesey/Getty Images

Newcastle have been absolutely stellar this season.
Through smart acquisitions and some smart spending, Newcastle certainly have been an entertaining side to watch.
Considering Newcastle's success, it can be expected that they will still be in the race to claim a Champions League spot at the end of the season.
In their way will be a Man City squad that may need the win in order to secure the league title.
Newcastle have only two losses at home in this EPL campaign, and this match certainly should have major implications on the title race.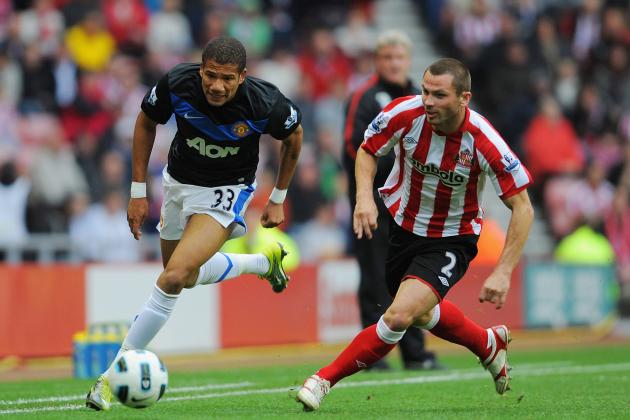 Michael Regan/Getty Images

It is the final Premier League fixture of the season for Manchester United, and it already looks like it will be a difficult challenge.
Sunderland have been a completely different side since Martin O'Neill took over for Steve Bruce last December.
So much so that Sunderland have the best record in the league since the former Aston Villa boss took over.
Sunderland might be in the running to get a European spot at the end of the season, and they might need to win this match to clinch a spot.
United have faced some difficult fixtures at the Stadium of Light in recent years, and they will have another hard one here.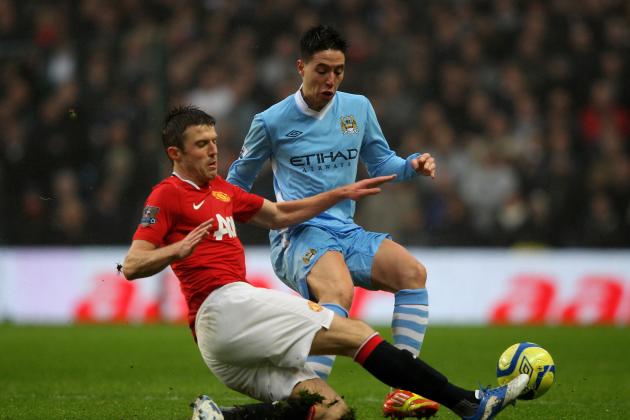 Alex Livesey/Getty Images

It certainly will be the most anticipated match of the season in the Premier League, and this match will probably decide who will win the league.
City crushed United 6-1 at Old Trafford at the beginning of the year, yet United won 3-2 at the Ethiad in the FA Cup, one of two losses City have suffered at home this season.
Both sides will be at their best in this match, and anyone who cares about the Premier League or football in general will be tuned in to this one.
Follow me on Twitter @Andrew_Jordan