20 Hottest Up and Coming MMA Ring Girls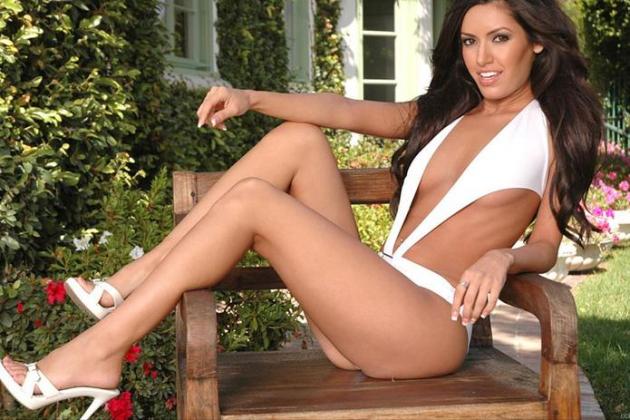 The UFC is MMA. It is the number one mixed martial arts promotion in the entire world. So when you picture the promotion that has the highest ratings and most fans, one would expect them to also have the hottest ring girls, right?
Wrong!
I have scoured the web to find 20 of the hottest non-UFC ring girls in the world. Some of them might look familiar while others will be brand spanking new. You will not be disappointed.
Hopefully you can put down the remote and spend the next few minutes enjoying those sexy ring girls not working for UFC. Sorry, no Arianny Celeste or Brittney Palmer in here.
Begin Slideshow

»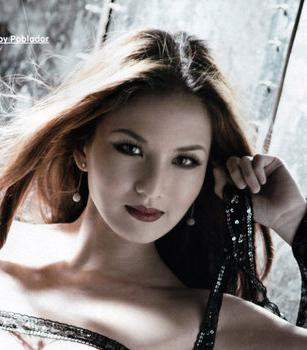 Abby Poblador is a PXC, Pacific X-Treme Combat, ring girl. But that is not all. She is also a former Playboy playmate and two-time, 2011 and 2010, FHM 100 Sexiest woman.
It won't be long before we hear her name in the UFC. In the mean time we will just settle for the Playboy pics.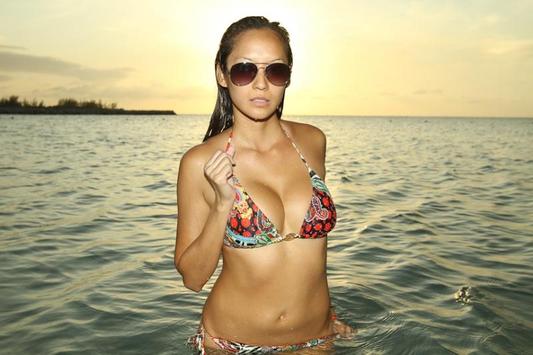 From Hawaii to Las Vegas, Suzanne Nakata's life reads like a man's bachelor party night. She has traveled the world and done things I can only read about.
She works for Superior Cage Combat. Oh, and she says she might be running for political office one day. Boom!
In Brazil, beautiful women are grown on farms. They are raised to be tall, skinny, gorgeous, models. Any other feature they grow is an added bonus.
Take Carol Dias for example. She works in MMA down in Brazil. Her assets are, how do you say, proportionally proportion. And that is on top of her smoking hot body.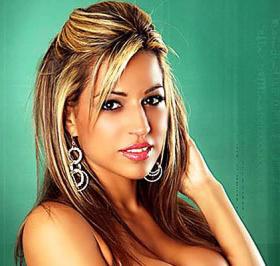 Thanks to my buddies at Coed Magazine, Belle Rodriguez is no longer a secret.
This New York beauty now works in Las Vegas, among other places, as a ring girl for MMA brands. She does not stop there. She has also been on television and worked for Playboy.
She might end up bigger than UFC one day.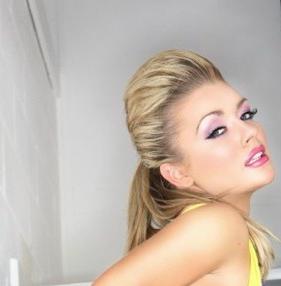 After searching the web for any interesting information on Brandy Brewer, I came up with an article that caught my eye.
Brandy Brewer likes balls from MMAfix.com. The funny part is that the title is much worse than the real thing. The video is something to watch however. It is nothing more than a few minutes of looking at her dance around in lingerie. Who wants to see that?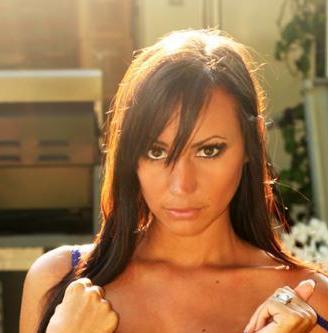 Rebecca Love is a great name. It is also the name of another famous woman that works in a field also known as pornography.
So when you are searching for more pics of Rebecca Love, make sure to include the MMA part too. If not, you will be sent to places I would only recommend if you were alone. Or in a public library.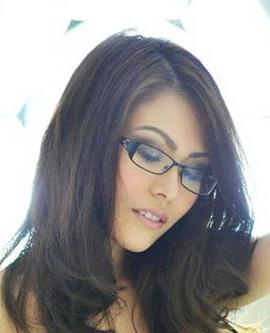 It is usually a good thing when FHM considers Ayumi Sogawa a beautiful woman and girlfriend of the month. They are one of the world's best source for hot women.
But that is not all either. Aside from her work with PXC, she finds time to be a freelance graphic designer. I will bet all the money in your wallet you did not see that coming.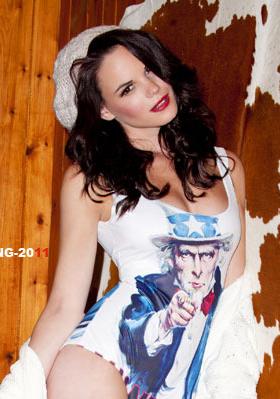 BAMMA is starting to become my new favorite MMA promotion. Not only do they feature most of the women on this list, they speak with a British accent. I am sold.
Hayley Sams is one of the many beautiful women to rep the BAMMA brand. I also wanted to include Georgia Graham but ran out of space.
Trust me, this is a legit MMA program. Check them out.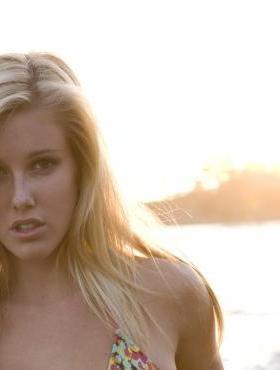 If you asked me to go on a blind date with a 21 year old model from San Diego there is no way the word NO would ever come out of my mouth.
Jessica Harbour, Strikeforce ring girl and model extraordinaire, has some of the hottest Twitpics on the web too. She is a must follow folks. Trust me.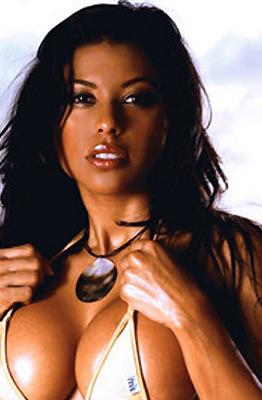 When MMA Sports Mag asked Claudia Verela what she would wear to seduce a man, like she has to seduce anyone, she answered, "Stilletos and nothing else."
Excuse me waitress, check please!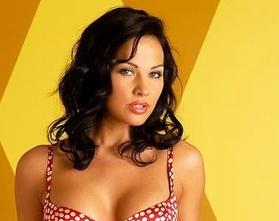 For all the country music haters out there, I have some interesting information to share.
You see Tiffany Fallon here. She is a former Playboy Playmate of the Year, model, and Miss Georgia 2001. She is also married to, you guessed it, a country star. And not a lead singer either, a background guy from Rascal Flatts, Joe Don Rooney.
Even country music stars are rock stars.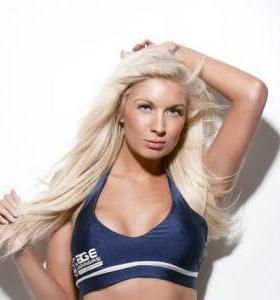 Brooke Lynette is not just another beautiful British babe. She is a ring girl for Cage Warriors Fighting Championship, loves MMA, and runs a business called Beauty by Brookelyn.
If she has enough time maybe she can move to the states and work for UFC. They could use the international flavor.
What does it take to be named Miss TapouT?
Well, it takes more than just a pretty face. Jennifer Swift is writer, model, actress, ring girl for Pro Elite, and TV host. She is a Jill of all trades when it comes to MMA and one of my new favorite women of the MMA.
Check out her exclusive interview with Bleacher Report's Mitchell Ciccarelli.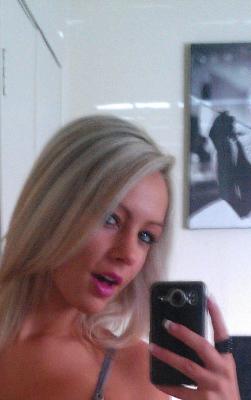 Finally a Louisiana native in MMA. I have been waiting for the day I would be able to say this hottie is from my state. I am tired of seeing California, New York, and Florida women. It is time for some southern belles to make a list.
Laura Moro hails from Shreveport, LA and is a cage kitten for the MMA promotion, Ring Rulers.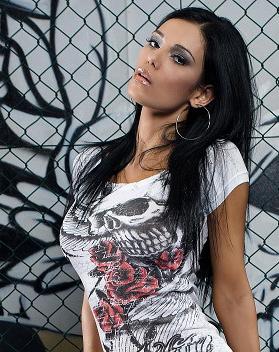 Did I mention I was a sucker for a woman with gorgeous legs? It is quite difficult to get a sentence out when Riana Roberts is staring me down with legs longer than the day is long.
Thank you South Africa for producing this sizzling beauty. It will not be long before she holds a card for the UFC. It might be sooner than we think.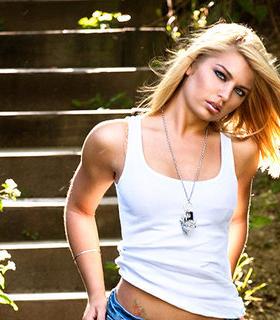 I could spend the next few sentences about how beautiful Shannon Ihrke is and how amazing her resume reads but the truth is, none of that matters.
She was a former Marine, serving for four years before beginning her modeling career.
It is a great day in the USA when beautiful women put on a uniform and fight for their country.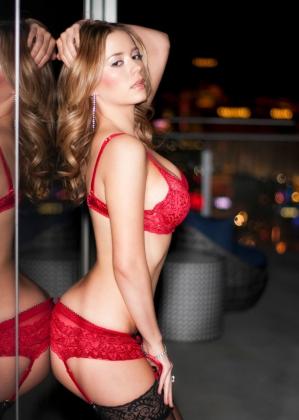 Stephanie Ann Cook is the newest name to come across my eyes. She is amazingly beautiful and that reminds me.
Are MMA women the best in the biz? Can you think of another sport that has women half as beautiful?
It is almost unfair to think that the MMA world has all the sexiest women in the world. But they do and it is only getting better as MMA popularity grows.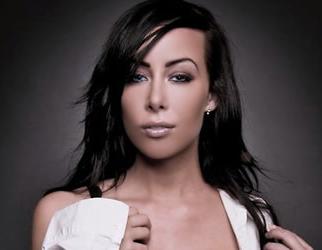 "My name is Sarah McDowd. I am the very antithesis of a "model", and I'm OK with that. I'm not stupid, I'm not promiscuous, I'm not snobby, and I don't have any desire to personify these things just because you might think I should." - Sarah McDowd
I am just as OK with that as you are as long as you are modeling lingerie, bikini's, and clothing. I am totally OK with that.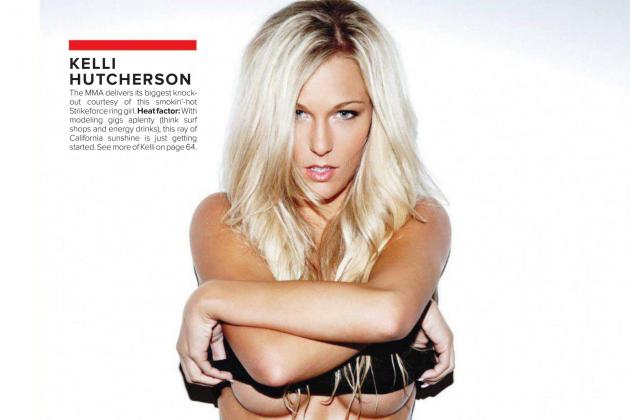 Strikeforce took a big blow late last year when Kelli Hutcherson announced she was leaving the brand.
"My new job is at a mortgage company
still with @Strikeforce but dec 17 is my last fight. Sorry to drop that bomb but it wasn't up to me" - @kellihutcherson
She truly is a bombshell and will be missed in the MMA world.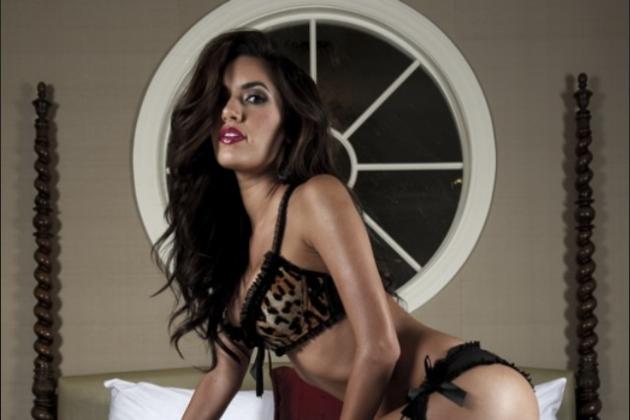 It is rare to met a woman named after a luxury motor vehicle that was not the hottest woman in the room. Mercedes Terrell is sexier than eight sets of gorgeous twins in a mud wrestling contest.
She is...
appealing, stunning, ravishing,dazzling, magnificent, exquisite, pulchritudinous, etc...
Pick any word and it will fit.