Super Bowl Prop Bets 2012: Ranking the 5 Most Outrageous Prop Bets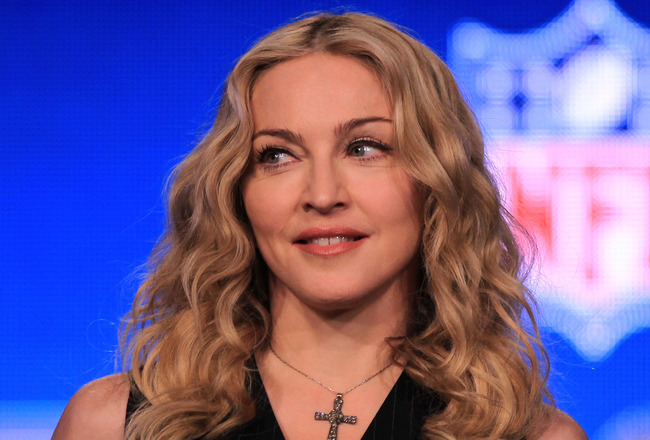 Scott Halleran/Getty Images
I truly feel that the majority of the country watches the Super Bowl for either the commercials or because of a bet. Offices all over the place were filled with employees shelling out money to fill out things like a Super Bowl block. These type of wagers are common, but there are other ones that are very outrageous.

The next couple of slides will break down some of the craziest prop bets available for this year's Super Bowl.
These are wagers that have nothing to do with the game itself and surround things like the national anthem and halftime performance.
No. 5 Betting How Long It Will Take Kelly Clarkson to Sing National Anthem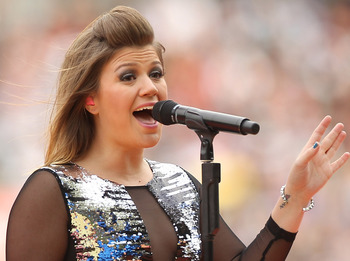 Mark Metcalfe/Getty Images
The national anthem is great, and a good way to kick off the start of any sporting event. However, the performers tend to get carried away and make it all about themselves. We have all seen/heard these types of performances that seem to last forever. This year you will have an opportunity to make this part of the game even more interesting.

There currently is a betting opportunity surrounding the length of the national anthem performance. The mark is set at 1 min. and 34 seconds for Kelly Clarkson to sing the national anthem. Betting any significant amount of money on this would be crazy, but a small amount would make this portion of the game more entertaining.

Imagine watching the national anthem and Kelly Clarkson's last note could win you some money.
No. 4 Betting on the Coin Toss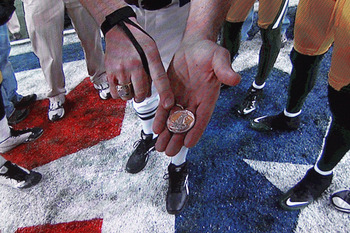 Mike Ehrmann/Getty Images
Risking some money on the coin toss isn't exactly a new development. This is one of the more popular prop bets, but it's also a major waste of money. Obviously, this type of wager relies solely on luck and chance.
Everybody placing the bet has a 50/50 chance of winning, with no skill or thought needed to place this bet.

I would prefer risking my hard-earned money on something that takes a little thought. Maybe those partaking in this wager flip a coin to see if they should bet on heads or tails.


No. 3 Betting on the Color of the Gatorade Dumped on the Coach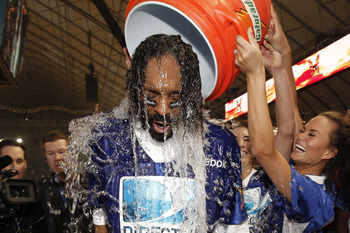 Christopher Polk/Getty Images
At the end of almost every big game you will see the winning coach get doused with Gatorade. This year you will have the opportunity to pull out your wallet and place a bet on the color of the Gatorade.
Apparently, the oddsmakers decided that some colors actually a had a greater chance to come out of the bucket.

The odds-on favorite is for a clear/water to be poured over the head of the winning coach. However, you also have the opportunity to throw some cash down on orange, yellow, red, green and blue. It might be necessary to go back and review some film and see what each team has used in the past.

Bill Belichick is a micromanager and I'm sure he only allows a specific type of Gatorade to be dumped on his hooded sweatshirt.
No. 2 Betting on If Madonna Will Wear a Hat During Her Super Bowl Performance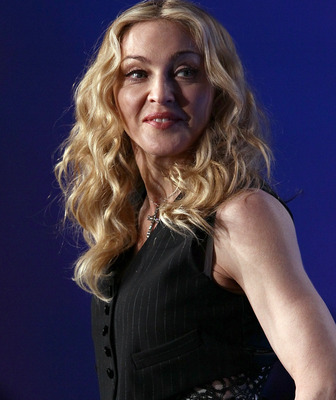 Win McNamee/Getty Images
I'm sure I'm not the only one that isn't excited about Madonna performing at halftime of the Super Bowl. However, there is a way to make this more interesting as you can bet some money on whether or not she'll wear a hat during her performance. Yes, you can even put the TV on mute and watch with anticipation to see if a hat is placed on top of her head.

If you just can't decide whether or not she wears a hat you can also try your hand at guessing if fishnet stockings will make an appearance. I don't foresee many opportunities for Madonna to make wardrobe changes, so this that we won or lost right at the beginning.

I honestly plan on using the halftime to refill my beverage, reload my plate with food and perhaps use the bathroom.
No.1 Betting If We Will See Kelly Clarkson's Bare Belly During Her Performance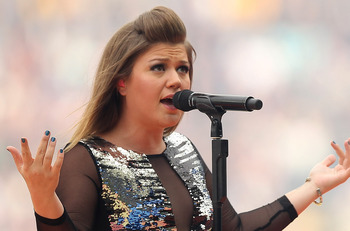 Mark Metcalfe/Getty Images
I thought I was the only one who woke up this morning wondering if Clarkson would show off her belly during the national anthem. However, it appears that others are concerned with this very same topic. Thanks to the creativity of oddsmakers I now have the opportunity to place a bet on whether or not Clarkson will cover her stomach.

This may be the craziest and most inexplicable prop bet ever. However, it may also be a great opportunity to win yourself some money. Clarkson has gone through a very public weight gain situation. Her added pounds sparked a ton of debate and coverage. I have a hard time believing that Clarkson will wear a revealing outfit with so many questions surrounding her weight.
Keep Reading