UFC 143 Results: What a Loss to Mike Pierce Means for Josh Koscheck
Use your ← → (arrow) keys to browse more stories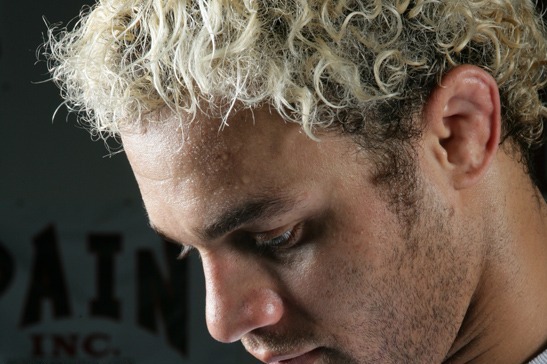 Josh Koscheck; photo cred: Fight Magazine
Though a welterweight collision between Nick Diaz and Carlos Condit will eclipse tonight's UFC 143 event, another 170-pound battle should be paid close attention to.
The pay-per-view event takes place tonight at the Mandalay Bay Events Center in Las Vegas, where Diaz and Condit will vie for the organization's interim title, where the winner will either defend their crown or wait to unify their belt with that of champion Georges St-Pierre.
A man very familiar with the aforementioned Canadian is that of Josh Koscheck, who meets Mike Pierce on the main card of tonight's PPV. The American Kickboxing Academy product recently bounced back from a loss to St-Pierre with a dominant victory over UFC Hall of Famer Matt Hughes, finishing off the legendary welterweight whilst earning "Knockout of the Night" for the first-round finish.
By all means, Pierce is a formidable opponent, but in the eyes of the public, the Team Quest fighter is the middle-of-the-pack kind of fighter who has yet to secure a significant victory inside the Octagon.
Pierce's lone two losses in the UFC have come at the hands of contenders Jon Fitch and Johny Hendricks—a somewhat controversial split-decision defeat last August.
With collegiate-level wrestling and improved striking skills at his disposal, Pierce stands to be a force to be reckoned with in the future. Although, against Koscheck, he stands at a decided disadvantage against a man who is well-versed in all areas and considerably more experienced.
Should Koscheck lose to the unheralded Pierce, he would have extinguished any clout that the victory over Hughes has cultivated, sending The Ultimate Fighter Season 1 vet to the bottom of the barrel of the welterweight class.