Rutgers Football Recruiting: Grading Every Commitment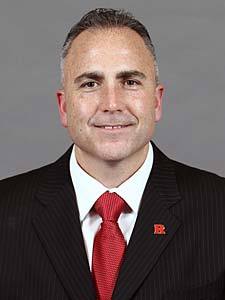 "Kids these days" is a familiar refrain heard from many a school teacher, coach, guidance counselor and parent in reference to the maturity, or more accurately lack thereof, of today's children and young adults in society.
However, the kids that signed to play football at Rutgers showed a level of maturity that is higher than the adults by whom they were recruited.
With a week before signing day, their head coach Greg Schiano reneged on his promise to coach these kids for the four playing years that their scholarships cover when he took the head coaching job of the NFL's Tampa Bay Buccaneers. Many of Schiano's staff are rumored to be heading to Tampa with him.
Despite this development, this class of recruits honored their commitments, and signed to play for Rutgers' new head coach, Kyle Flood.
Flood was part of Schiano's staff, and harbored strong relationships with these 19 young men who committed to Rutgers football.
With rumors abound about Schiano's poaching of the rest of the staff, these young men displayed the definition of commitment by signing with a program in transition and they are clearly a talented group.
Many experts rate this class among the best in college football. ESPN rated it No. 25 in the nation, while Andrea Adelson who writes a Big East Blog for ESPN, called it the best class in the Big East,
http://espn.go.com/blog/bigeast/post/_/id/29831/big-east-recruiting-overview
Let's evaluate each player...
Begin Slideshow

»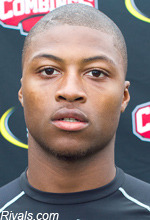 Agudosi committed early to the Rutgers program, verbally committing to RU in May of 2011, and remained strong in his tie to RU by signing his letter of intent on his 18th birthday, which coincided with National Signing Day, February 1.
According to Rivals and Scout recruiting services, RU was Agudosi's only written offer, but that may only be partially due to his early and strong commitment.
The Wide Receiver has good size at 6'6" 205 lbs, but lacks speed. He may project as a possession type receiver, and is likely to redshirt in 2012.
Photo from Rivals.com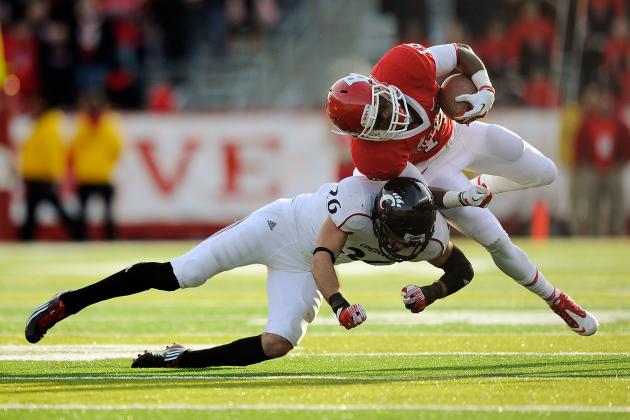 Patrick McDermott/Getty Images

Pennsylvania offensive lineman are often a good proposition, and Rutgers got one in Arcidiacono.
At 6'5", 250lbs, the kid has room to pack more pounds on his frame, and clearly is talented enough to start on RU's line in 2013.
According to Rivals, the 3-star recruit was the 19th rated player in Pennsylvania, and had written offers that included West Virginia, Pitt, Miami of Florida, UConn, NC State and Boston College.
Not only did Rutgers' 2012 recruiting class hold together despite coaching defections, the Knights actually got talented late additions.
One of those additions was Ryan Brodie, who committed to RU on January 25th.
The lineman chose RU over UConn, and reaffirmed his commitment in the aftermath of the Schiano departure.
Brodie figures to redshirt, but is part of a group of young talented linemen that could form a solid offensive line down the road.
Brodie is close friends with current Rutgers' wide receiver Miles Shuler (pictured), who made an impact for RU as a freshman this season.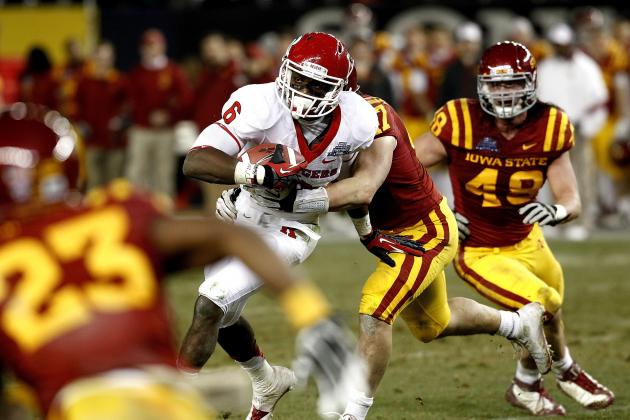 Jeff Zelevansky/Getty Images

Leonte Carroo was another of the earlier verbals to RU who held firm in their commitment.
The Don Bosco product became an available target for Rutgers with his former quarterback Gary Nova already playing at Rutgers.
Carroo has the speed to get downfield, and hands to make plays in traffic.
At 6'1", he has enough size to make plays over smaller corners.
He could make an impact right away for Rutgers. Carroo is the lynch pin of this class and may be asked to take on a larger role with Mohamed Sanu's departure to the NFL.
His familiarity with Gary Nova could also help his as well as the quarterback's development.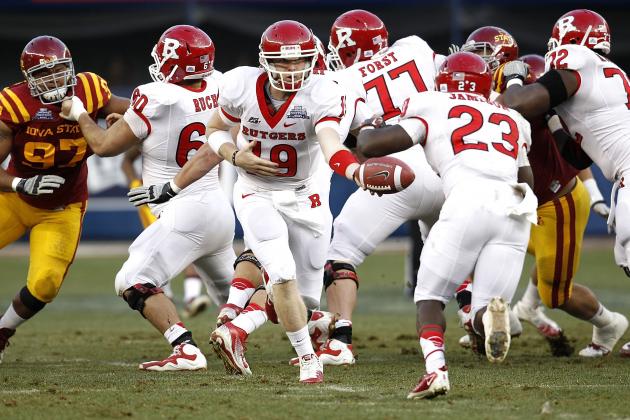 Jeff Zelevansky/Getty Images

Two more talented linemen from the state of Pennsylvania.
These two have a 4-star rating from Rivals.com, and either lineman could crack the two-deep this season.
With RU struggling along the line, these two will be welcome additions on the banks.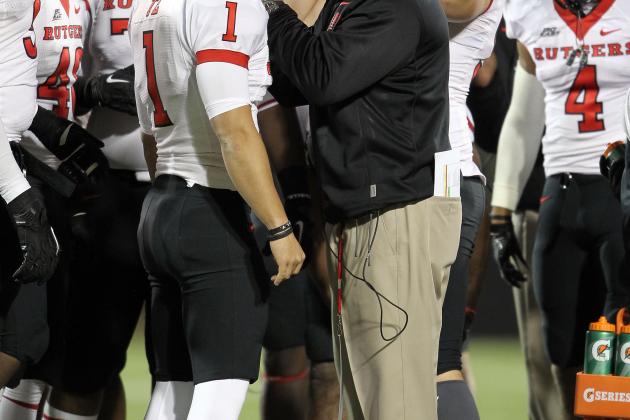 Andy Lyons/Getty Images

RU has struggled in the kicking department since the departure of Jeremy Ito.
San San Te was up and down in his college career, and has now run out of eligibility.
It is quite possible this true freshman could win the kicking job if last year's recruit, Anthony DiPaula, doesn't straighten himself out.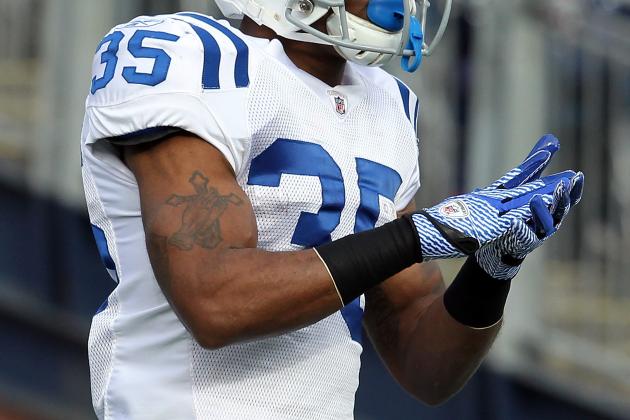 Jim Rogash/Getty Images

Jacobs is another one of those fast, athletic kids you just recruit and find a position for him later.
Under Greg Schiano in the past, RU had a habit of making guys like Jacobs playmaking safeties like Joe Lefeged now of the Indianapolis Colts.
Jacobs has the size and speed to do just that down the road at 6', 185lbs and a 4.49 40 time.
Two more New Jersey athletes to enter the fold in Stephenson and Tyree.
Tyree was another late addition to the class, choosing RU over offers from BC, UConn, Iowa and North Carolina among others.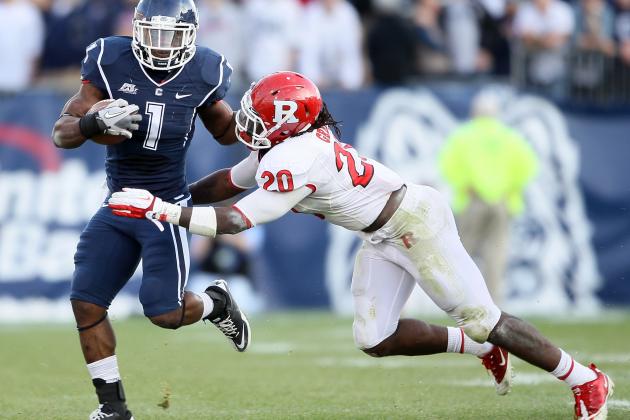 Elsa/Getty Images

These two New Jersey linebacker prospects earned 3-star rival ratings.
Lambert has tremendous size at 6'2", 230lbs, and Longa is a shade over 6' and checked in at 207lbs.
RU brings back a talented linebacker corps, led by Khaseem Greene (pictured) and has recruited linebackers over the past few seasons, so these guys may be slated to redhshirt.
However, Lambert's size makes him an intriguing prospect.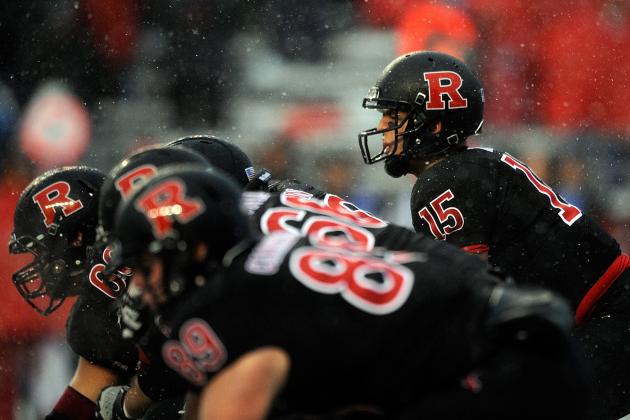 Patrick McDermott/Getty Images

You can't have too many linemen, and Nelson is another guy who shouldn't be overlooked.
The 3-star lineman chose RU over offers from Temple, Georgia Tech and Syracuse.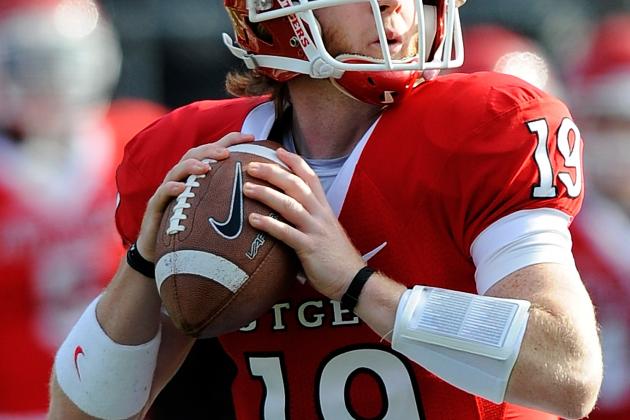 Patrick McDermott/Getty Images

Every class should contain at least one quarterback, and the Pennsylvania kid Blake Rankin is the guy for 2012.
Rankin reportedly was crucial in keeping this class together, and coach Kyle Flood called him "a leader."
RU was Rankin's only D-1 offer, similar to RU's starting quarterback Chas Dodd.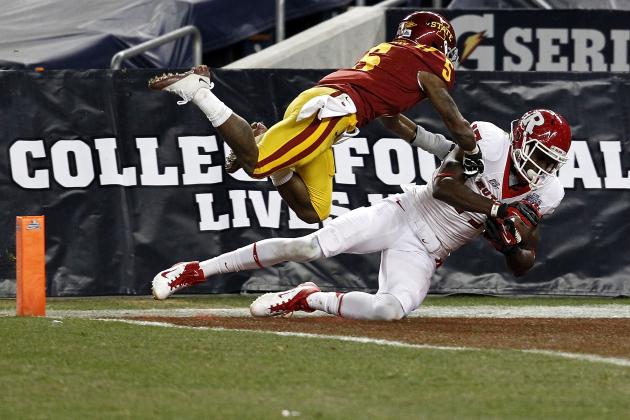 Jeff Zelevansky/Getty Images

These two wide receiving prospects paths to RU couldn't have been more different.
Peele committed to the Knights back in May of 2011 and remained solid throughout the process.
Thomas waited until the very last moment.
He chose RU over Vandy and Iowa on signing day.
Among Peele, Thomas, and Carroo, RU should find the next big time receiver for Nova and Dodd.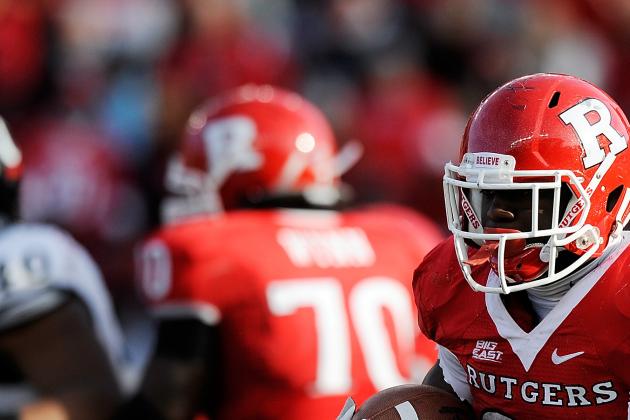 Patrick McDermott/Getty Images

Odrick was one of two defensive end prospects to sign with Rutgers.
Odrick is a huge signing for RU, as he is New Jersey's ninth rated prospect overall, and 23rd in his position according to Rivals.com.
Odrick is an OT prospect, and RU must replace starting tackle Desmond Wynn,
Jeff Zelevansky/Getty Images

The other defensive end is Darius Hamilton.
This guy chose RU in late January and stayed with RU through the mess left by Greg Schiano.
He is a 5-star prospect, and may make an impact right away.
You name the school, Hamilton had the offer.
Hamilton's commitment to RU solidified this class as RU's best ever.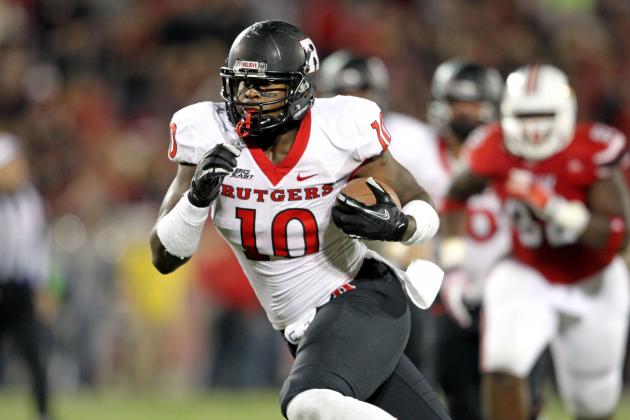 Andy Lyons/Getty Images

If you notice, RU did not have a tight end prospect or running back prospect in this group.
No matter, as 2011's class boasted one of the nation's best running back prospects in Savon Huggins and Jawan Jamison.
Tight end is a position of strength for RU, with the emergence of Paul Carrezola who will be a junior, and senior D.C. Jefferson.
David Milewski redshirted in 2011.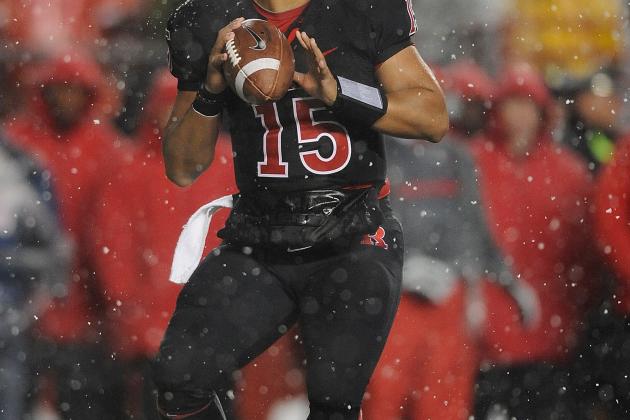 Patrick McDermott/Getty Images

With Gary Nova already in the fold, RU took advantage of its Don Bosco Prep connection to nab Leonte Carroo and Darius Hamilton.
Bosco is traditionally Jersey's best high school program, and RU would do well to keep up this pipeline with coach Toal's Ironmen.