UFC 143 Predictions: Does Roy Nelson Need a Dominating Win to Stay Relevant?
Use your ← → (arrow) keys to browse more stories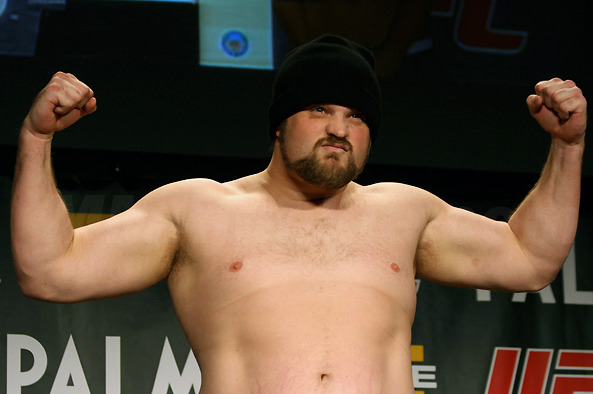 Roy Nelson; photo cred: MMAJunkie.com
At UFC 143 later tonight, heavyweights Roy Nelson and Fabricio Werdum will battle in the co-main event of the evening. Both men look to assert themselves into the thick of the division.
Nelson, The Ultimate Fighter Season 10 winner, recently got back to his winning ways. After a two-fight slump against the likes of champion Junior dos Santos and former titleholder Frank Mir, Nelson catapulted himself out of obscurity with a third-round TKO of Mirko Cro Cop.
Now, "Big Country" will look to put himself back atop of the talent-laden division, taking on a world-renowned grappler in Werdum, who shocked the MMA world in June of 2010 with an upset submission victory over heavyweight great Fedor Emelianenko.
The Strikeforce transplant is regarded as one of the top-5 best, and has won three of his last four outings, which includes victories over Mike Kyle and Antonio Silva.
Both men are well-versed in submissions, though Werdum has the edge given his proven skills on the big stage, twice having won the ADCC Submission Wrestling World championships.
It's no easy task for Nelson, but this is just the kind of fight that the fan-friendly fighter needs.
Yes, the big belly and hair will go a long way, but in order to climb the ranks and be regarded among the best of your peers, these are the kind of fights you need to catapult your career.
In order to remain a fixture in the heavyweight division, Nelson will have to wow the crowd with an aesthetically pleasing and competitive performance.
Win or lose, his job with the UFC will be secure. However, if Nelson ever aspires to be considered a legitimate top-10 fighter, a win over Werdum is a must.