Six Nations 2012: Fantasy Rugby Tips and Advice for a Winning Side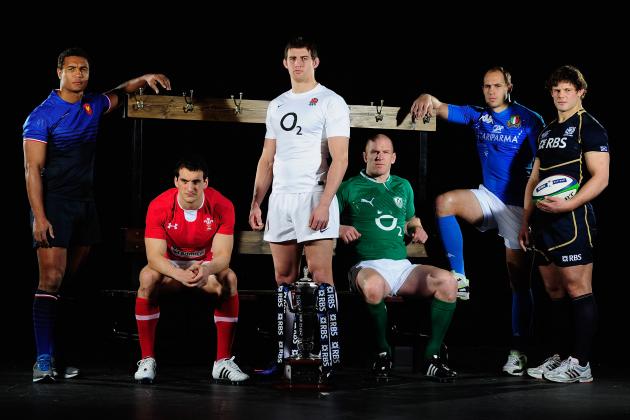 Stu Forster/Getty Images

As much as I've become a rugby fan over the last year or so, I was going to pass on entering a fantasy game for Six Nations 2012. Having enough free time was an issue...until one of my rugby-playing friends invited me to his league.
I couldn't resist. So off I went to select my fantasy XV.
After the success of my fantasy preview for Rugby World Cup 2011, which garnered over 1,000 reads, I figured I'd write something similar for the Six Nations.
It's unfortunate that this article is coming out after the first match week, but I hope there is enough useful information for those who have created a fantasy team already or for those who are looking for ways to proceeds over the remaining five rounds. The one advantage of doing such a story after the start of the tournament is that we have a set of matches from which we can glean information.
For this slideshow, I will use ESPNScrum's fantasy game as our game, as it is the most basic and generic in terms of setup.
In the final slide, I'll have information for joining a league with me. As always, feel free to comment or even offer me advice.
Cheers!
Begin Slideshow

»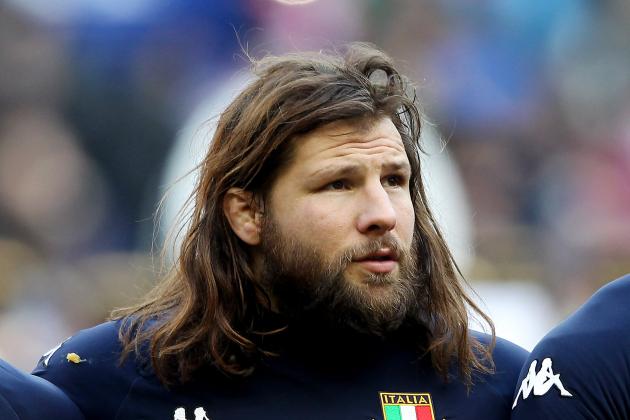 Scott Heavey/Getty Images

In ESPN Fantasy Rugby, you must select a team of 15 players (all of whom will start; there is no bench):
Three front-row forwards (FR)
Two second-row forwards (SR)
Three back-row forwards (BR)
One scrum-half (SH)
One fly-half (FH)
Two centres (C)
Three outside backs (OB)
In addition, you have a designated kicker who will be the only player allowed to score points for you from penalties and conversions (one point for each). This will mean it'll be best to choose one of your halves as your designated kicker. It should be noted that anybody can score points for a drop goal (one point).
As for your pack, it'll be near impossible to guess who will score a rare try (five points) or assist (three), so I'd advise choosing someone talismanic who could pick up the Man of the Match medal (five points).
Think captain material, but beware those who might get carded (minus-one for a yellow, minus-two for a red) or those who won't likely play the full 80 (those who start but don't finish earn two points as opposed to three).
You may select a maximum of four players from each country and will have 15 transfers to use in five game rounds (with a maximum of five transfers in a game round).
It's best to wait until the end of the week to make your transfers, as it is the practice in the sport for coaches to name their starting XV. So avoid the itch to transfer in that hot player from the previous weekend, as he may be rotated to the bench.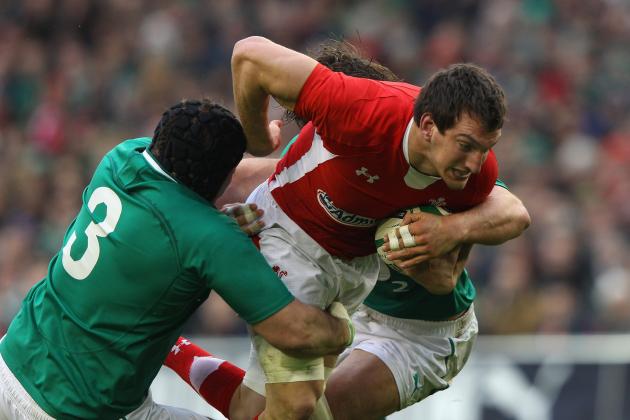 Alex Livesey/Getty Images

It's nice to have the RWC not too distant in our memories. Like most people, I can't forget those performances, and will be inevitably influenced by who played well in New Zealand.
Who couldn't appreciate the scrummaging of Martin Castrogiovanni, the lineout ability of Paul O'Connell or the flanker play of Sam Warburton?
Dimitri Yachvili was a nice dark-horse selection for me during RWC fantasy, while countryman Aurelien Rougerie caught my eye at center.
As for the backs, it's all about tries. George North looked like the real article for Wales, while Vincent Clerc was the top try scorer for France.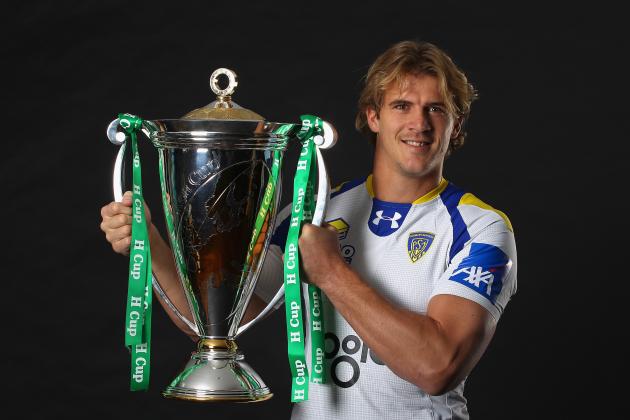 David Rogers/Getty Images

It's best to try to use the full four-player allotment from your favorite team(s) and/or the one(s) that you think will perform the best.
For me, that's Wales and France.
After selecting the Dragons captain, Sam Warburton, I wanted to choose one of Wales' most influential players: Jamie Roberts. For my fourth and last Wales player, I chose the very solid Toby Faletau, though it's too bad tackles isn't a category.
For Les Bleus, I've already mentioned three players, so I've got one more Frenchman I can pick. I'll reveal that player in the next slide.
Ireland is the country I think can finish third. Sean O'Brien was another underrated player going into the Rugby World Cup whom I'll be glad to select again.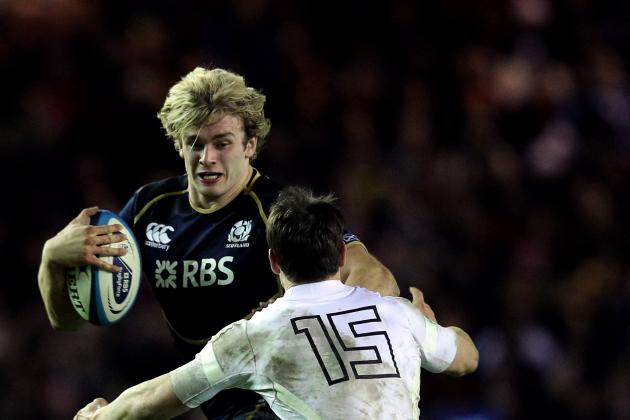 Jeff J Mitchell/Getty Images

This is the inverse process of the previous slide, when we want to start as many players against those whom you think will be contending for the Wooden Spoon.
For me, that's Italy and Scotland. I continue to be sour on England, who disappointed on and off the pitch in New Zealand.
In the first game round, I wanted a fourth player against Italy, so I chose France's Francois Trinh-Duc. I considered Italian playmaker Sergio Parisse, but passed on him for the first group of fixtures considering he was going up against France.
Given that I have no love for England, I want to avoid any Englishmen, allowing more picks from the other countries. For Scotland, I chose Richie Gray, the impressive-looking lock, and Ross Ford, the captain.
That left two remaining spots for Ireland after O'Connell and O'Brien. I liked Cian Healy's play in the front row from the RWC and took a flyer on Andrew Trimble, who's in form with his club side, as my third back.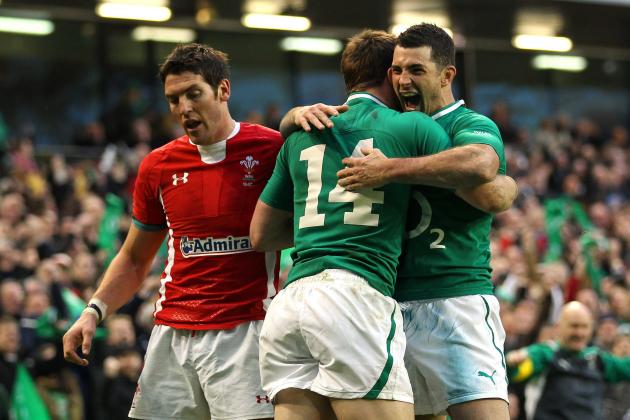 Alex Livesey/Getty Images

All that's left is to designate a kicker. For me, that had to be Yachvili, based on his record in New Zealand.
Your thoughts? Which individuals are you tipping to stand out?
As the second set of matches kick off this weekend, whom should I transfer in? Out? After the first weekend, Darth Maul has accumulated 67 points, which ranks second in my five-team league, only one point out of first, and 15,203rd overall.
I've created a second team that won't start scoring until this weekend so that anyone who wishes to match wits with me will be on equal footing. This XV will closely mirror my original team, but I will be using the benefit from last weekend's matches in my team selection.
The name of my private league in the ESPNScrum Fantasy Game is Bleacher Report Ruggers, and the league PIN is 18952.
Good luck, and look forward to battling on the fantasy pitch!