Top 10 Active NBA Players: Based on Career Achievements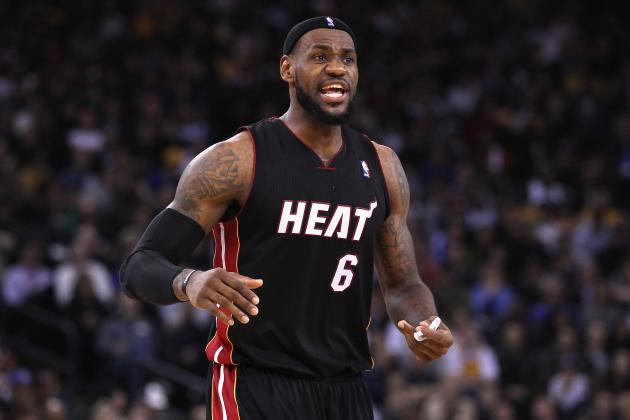 Ezra Shaw/Getty Images

As the All-Star break approaches, many people are debating who should be the starters in the All-Star Game this season. Most of the starters that were chosen are not only the the best players this year, but some of the best players in the history of the game. Where do the best athletes of the 2012 season stack up against the best active players on the career NBA statistic lists, and most importantly in the number of NBA Championships?
Begin Slideshow

»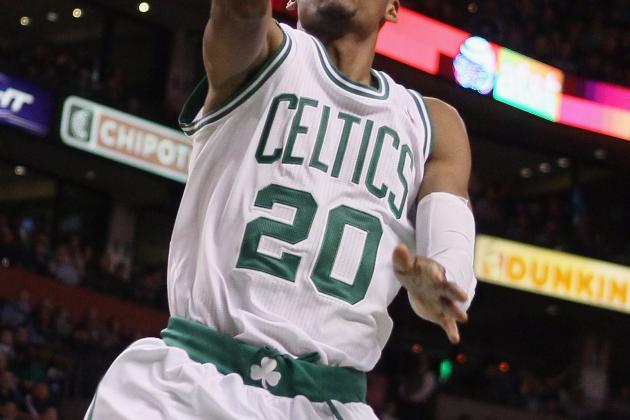 Elsa/Getty Images

Being the all-time leader in three-pointers made has to count for something! There is no lack of respect for how good a player Ray Allen has been over his career. Some of his national popularity and championship opportunities took a hit while he was with the Bucks, but he finally got a well-deserved ring in Boston.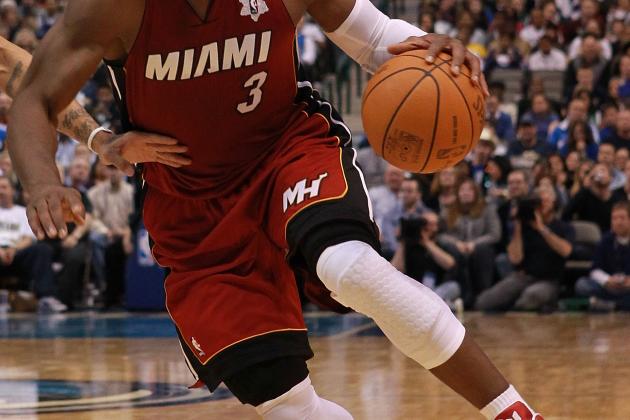 Ronald Martinez/Getty Images

The Heat guard is one of the most electrifying players in the NBA. In just the first half of his career, Wade has made the All-NBA team six times, and he will make his eighth All-Star appearance this season. If he can continue this run, and add to his one championship ring, Wade will go down as one of the top guards in history.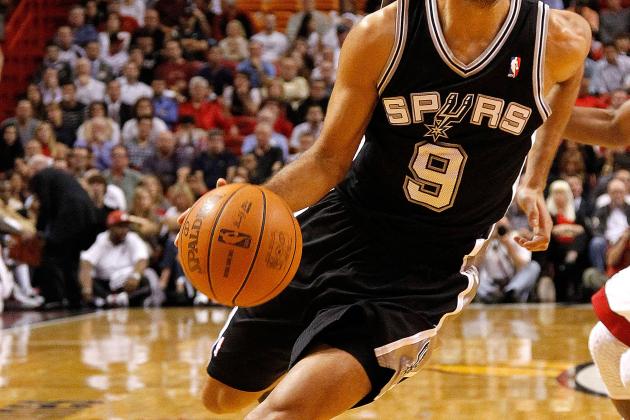 Mike Ehrmann/Getty Images

Lost between the big assist point guards and the 25+ point scoring guys, Parker is the only active point guard with three rings since 2003. Tony Parker has quietly put together a stellar career and is only 29 years old. The question will be if he can continue to win and play great once Duncan and Ginobili move on.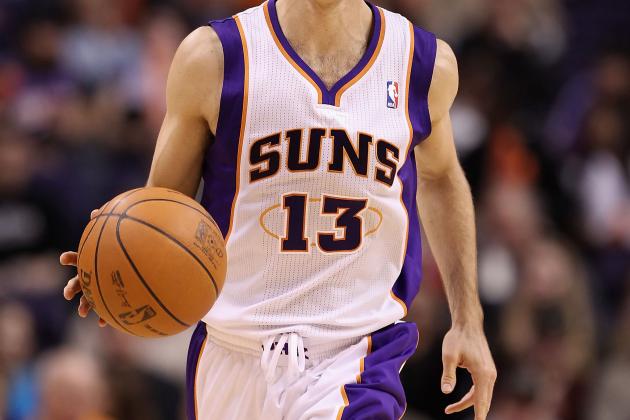 Christian Petersen/Getty Images

Steve Nash not only won two straight MVPs in the same league as Kobe, Shaq, Garnett and Duncan, but he also managed to be the greatest Canadian player in history! No kidding though, Nash is one of the top point guards ever and is the reason why Parker doesn't appear in any more All-Star games. He is still missing the ring, but when it's all said and done, his statistics will speak for themselves.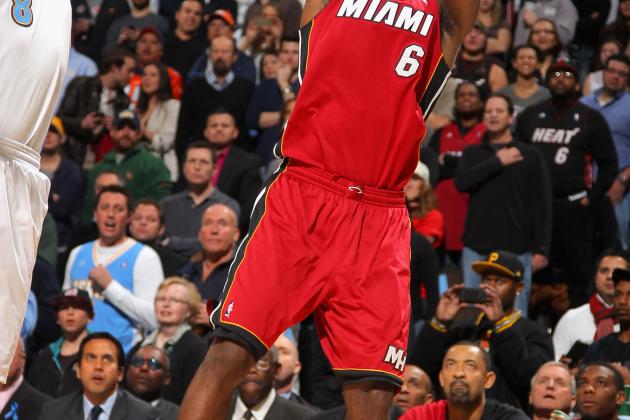 Doug Pensinger/Getty Images

The first pick in the 2003 draft, the savior of Cleveland, the most marketable player since Jordan. LeBron is still ridiculously young, but already in his ninth season in the NBA. He also is not lacking in criticism, especially after his move to Miami, but for this list his two MVPs, five-time first-team All-NBA and two championship appearances make him one of the best.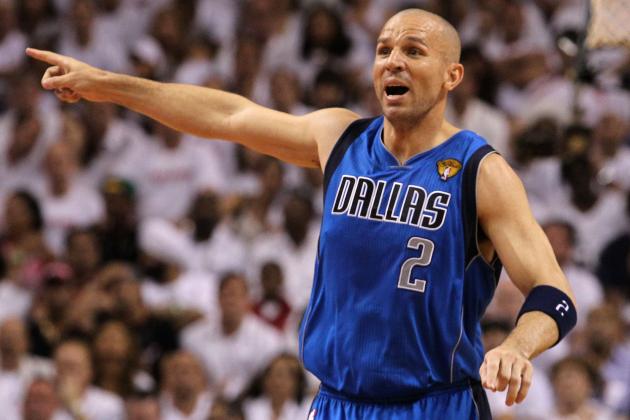 Ronald Martinez/Getty Images

How long has Jason Kidd been playing? Well, he was a Maverick before Dirk showed up, and now he is back in Dallas with a veteran Dirk and a championship. Kidd never won an MVP, but his consistency has put him forever in the record books. He currently sits number two all-time in assists and number three all-time in both steals and three-pointers.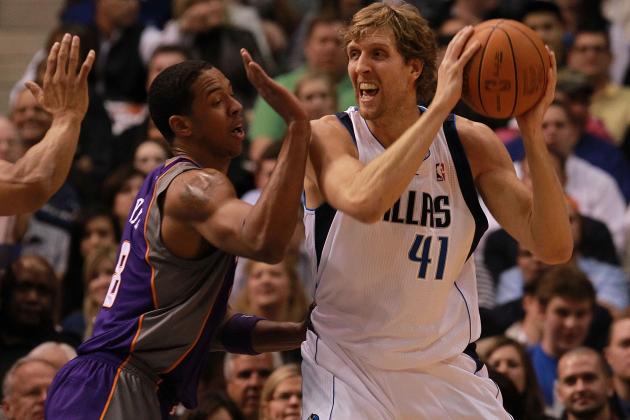 Ronald Martinez/Getty Images

One of the greatest foreign players in NBA history, Dirk is also top 50 in most statistical categories all-time. Helping his ranking is the Mavs' recent championship victory, where he received MVP honors and defeated the Miami Heat "Dream Team." Nowitzki also has four first-team All-NBA selections on his resume.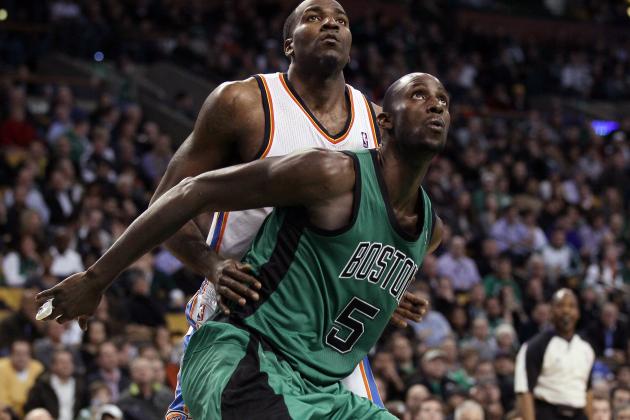 Elsa/Getty Images

KG had to leave Minnesota in order to finally win something—actually, anything—after years of first round exits. Those years were not wasted, however, as Garnett is now top 25 overall in points and rebounds, and he has racked up eight first-team All-NBA Defense selections and an MVP.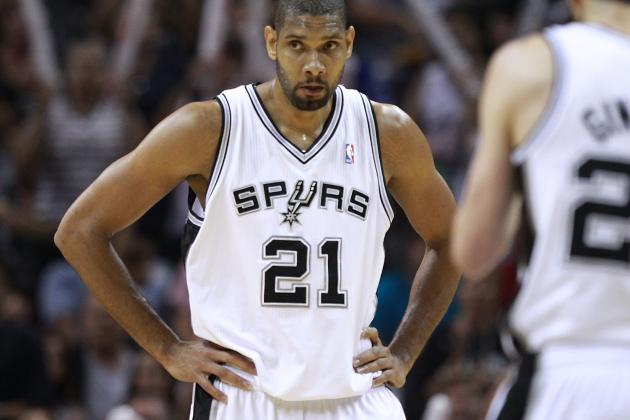 Jed Jacobsohn/Getty Images

Duncan is arguably the best power forward in NBA history, and he has the hardware to prove it. His awards include 13 All-Star games, nine first-team All-NBA, eight first-team Defensive All-NBA, four NBA Championships, three final's MVPs and two NBA MVPs. His quiet leadership has created a dynasty in San Antonio that will not soon be forgotten.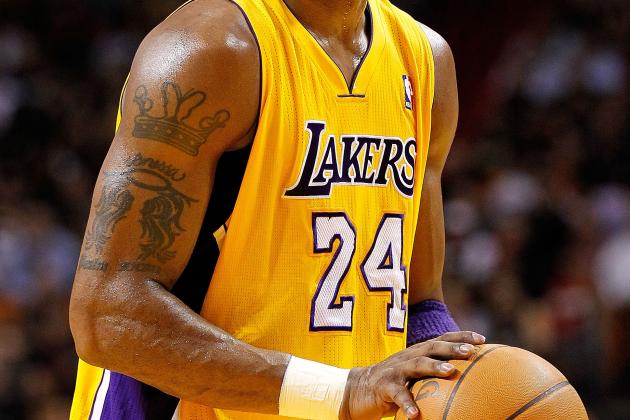 Mike Ehrmann/Getty Images

Kobe is first on this list mainly for the fact that his five rings are the most for any active player, except Derek Fisher, and he is about five times the player that Fisher is. Along with his one MVP he has been stuck on the All-NBA first team and All-NBA Defensive first team for the length of his career. That's not a bad spot to be.