3 Ways the Detroit Red Wings Can Guarantee a Stanley Cup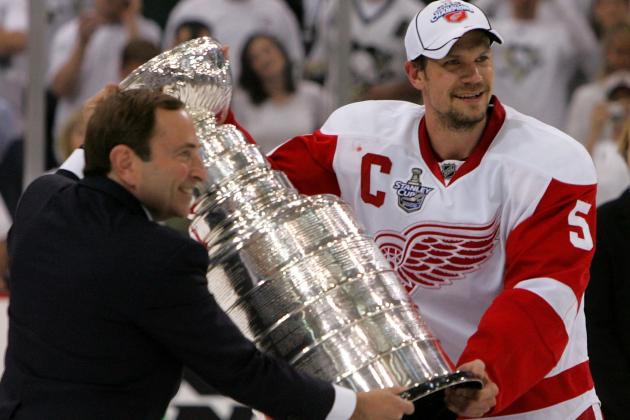 Bruce Bennett/Getty Images

Is it too early to start talking Stanley Cup? If you're like me or most the Red Wings fans I know—it's never too early. We talk rivalries in the off season, playoffs during pre-season, and certainly the Cup all year round.
I generally refrain from making such drastic statements as the title of this article, but with the way Detroit is currently playing it's hard not to see them making a deep run in the playoffs.
Detroit has scoring power. Pavel Datsyuk is continuing to awe everyone with a TV every game, Valtteri Filppula is silently becoming a dominant force, and the third and fourth lines are picking up any slack left behind.
Detroit (for the first time in a long time) has a bit of grit. Bertuzzi, Abdelkader, and Commodore are not backing down from any physical play.
Detroit has the blue line covered. Nicklas Lidstrom is still showing how he earned seven Norris trophies and why he deserves an eighth. Ian White is easily the best decision Kenny Holland made this year. Not to mention, Niklas Kronwall stepping up big in a leadership role.
Detroit has its All-Star goalie—Jimmy Howard—who has been playing consistently well in net and continuing to add 'W's to his stat sheet.
Nevertheless, there can always be improvements, and I believe the following three will all but ensure that Lord Stanley comes home.
Begin Slideshow

»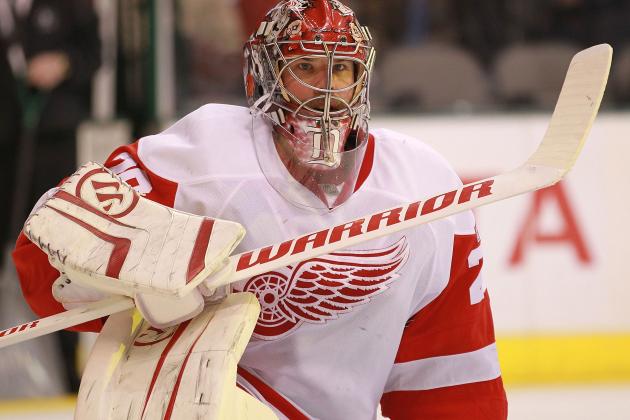 Ronald Martinez/Getty Images

In today's game, the role of the backup goalie is becoming more and more important.
Wings front man Jimmy Howard maybe having an amazing year with his league leading 32 wins thus far this season, however backup goaltender Ty Conklin is struggling. He holds three wins and five losses in his appearances so far, with a disappointing 3.20 GAA.
Now with Howard suffering a broken finger, Conklin will be manning the pipes. This leaves two options: either Conklin has to become a solid goaltender, General Manager Kenny Holland will have to find one before the trade deadline on February 27th.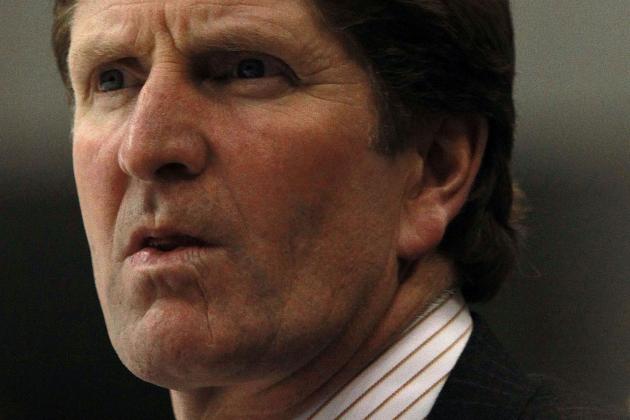 Ronald Martinez/Getty Images

"We've had a good power play for a long time. We shoot it and get it back when we're good, and we pass it around the outside when we're no good."
This is what coach Mike Babcock said last year after the Wings started off 10 for 70 (14.3%) on the power play. Detroit then improved to 17 for 57 (29.8%) in a 14 game span.
This year with the man advantage the Wings score 17.8% of the time, landing them in the middle of the pack—ranking at 14thplace.
The major problem, however, is on the penalty kill. Detroit Ranks 23rd in PK percent, letting in 33 goals in 173 times being short handed. This equates to an 80.92% success rate. Not good.
A little improvement in this area goes a long way – especially in a playoff run.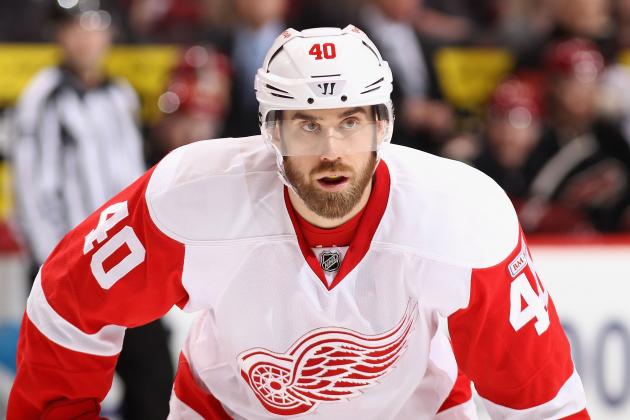 Christian Petersen/Getty Images

Henrik Zetterberg is having a notoriously well-documented unimpressive season. Being fourth on the team with 35 points (9 goals, 26 assist) in 52 games isn't a bad place to be for most players. Henrik Zetterberg, however, is a player who has averaged just over a point a game in every season since 2005.
Now, I have not given up on Z. Every player can have an off year—case in point last year's Jiri Hudler. My point is, if Zetterberg gets back to his old ways there is not another team out there that could go four for seven against the Wings come playoff time.