Picking an All-Time Bald Players Best XI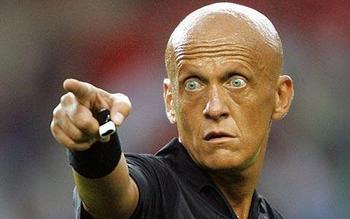 Some players embrace nature's intent and don't worry about the vacant space atop their shiny heads.
Other's turn to medical science in order to try to halt or delay the process. It rarely works.
Needless to say the players that feature on this list will likely be remembered more for their footballing skills as opposed to their baldness, so this is a homage to some of football's greatest players that never owned a hair dryer.
If you're wanting a referee to keep this team of light reflectors in check then I offer you referee Pierluigi Collina.
Enjoy.
Goalkeeper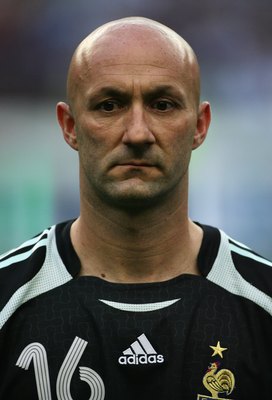 Clive Brunskill/Getty Images
Fabien Barthez has got to be the number one choice for keeping goal in this bald eleven.
The former Monaco and Manchester United star played 87 times for the French national team and was renowned for his outgoing personality.
Barthez was in the 1998 French World Cup winning team and shares the record for most World Cup final clean sheets with Peter Shilton on 10.
He is most certainly bald.
Right Back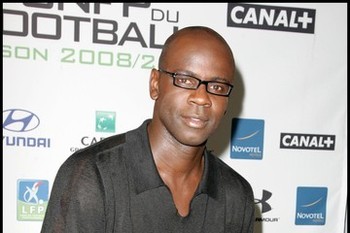 Another French World Cup winner and this time it's Lillian Thuram.
Thuram is the most capped player in French national team history and is in the top 20 most capped players of all time with 142.
Thuram played for Monaco, Parma, Juventus and Barcelona in his distinguished career.
He is as bald as they come.
Left Back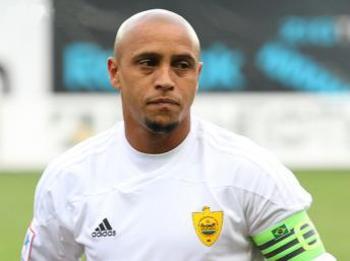 Roberto Carlos takes the left back position in this bald 11.
Unbelievably, Carlos is still playing professional football for Russian outfit Anzhi Makhachkala at the tender age of 38 although his position is no longer bombing up and down the left wing.
Carlos has been converted to a defensive midfielder, a position he would have never have been considered for during his prime.
Carlos has won four La Liga titles, three European Champions Leagues, and FIFA World Cup amongst other trophies.
Carlos is a regular head shaver.
Central Defender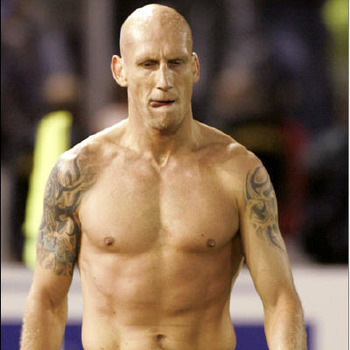 Jaap Stam played at some of the top clubs in Europe including Manchester United, Ajax, AC Milan, Lazio, and PSV Eindhoven.
Stam was a monster of a defender and became the most expensive in history when Manchester United paid £10.6 million for him in 1998.
Stam requires no head shaving to prove his baldness.
Central Defender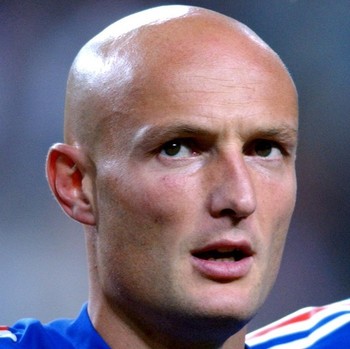 French central defender Frank LeBoeuf is the epitomy of baldness - having no hair obviously.
LeBoeuf is perhaps best known for his playing days at Chelsea football in the Premier League.
Whilst LeBoeuf never won the Premier League title, he had an excellent cup haul for the Stamford Bridge outfit and was part of the French national side that won the 1998 World Cup and 2000 European Championship.
What is it with bald French players in that squad?
Right Midfield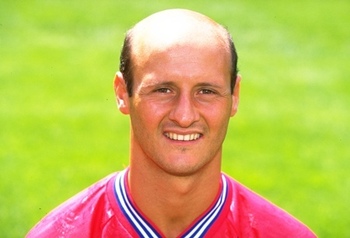 When I asked my friends to name some bald footballing greats, Attilio Lombardo was screamed at me from almost every angle.
The Italian played for some top European clubs including Sampdoria, Juventus, Lazio and er..... Crystal Palace?!
Lombardo is currently coaching and scouting for Manchester City in the Premier League.
Central Midfield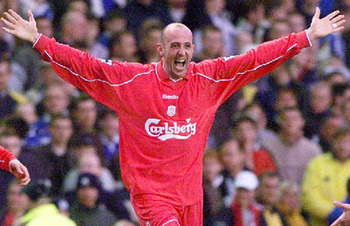 Gary McAllister is definitely bald and he was definitely a great player.
After spending most of his career at Coventry City, many eyebrows were raised when McAllister signed for Liverpool in 2000.
In his brief stint at the club, McAllister won the League Cup, the FA Cup, the UEFA Cup, the Charity Shield and the UEFA Super Cup.
Attacking Midfielder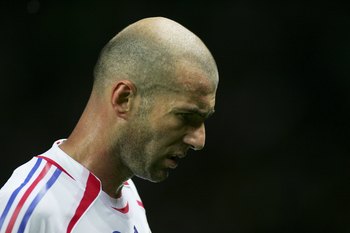 Ben Radford/Getty Images
No "best" anything would be complete without the inclusion of French maestro Zinedine Zidane,
The 1998 World Cup Winner is considered to be one of the best midfielders that has ever lived, and he also featured heavily in France's 2000 European Championship victory.
Zidane - now retired - won the UEFA Champions League three times, La Liga and two Serie A titles amongst other things.
Zidane took to the razor before nature could fully embarass him.
Good decision.
Striker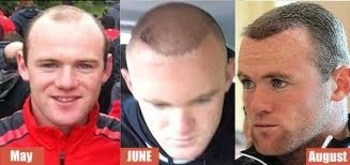 I don't care what you say, Wayne Rooney is balding.
The fact that the Manchester United and England striker has spent £30,000 on hair transplants trying to halt the process means nothing.
Looking at the 2011 photo's above, Rooney does seem to be making progress though.
Rooney's major trophies include four Premier League titles and a UEFA Champions League.
Striker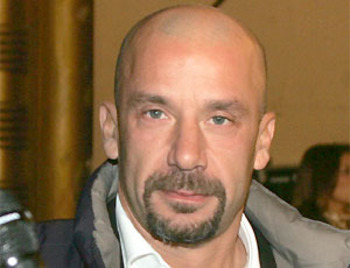 Long gone are the days when Italy's Gianluca Vialli used to have hair.
Believe it or not, Vialli used to sport something of an afro type haircut in his earlier playing days.
His decision to shave it off was probably a wise one and baldness has been his calling card ever since.
Vialli won two Serie A titles and the UEFA Champions League trophy in an excellent career.
Left Midfield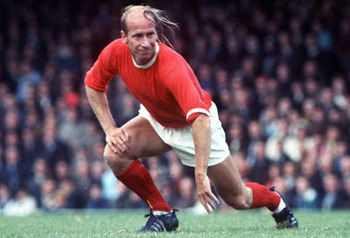 I know he didn't really play this position, but I couldn't very well leave out Bobby Charlton could I?!
Charlton was a star of the 1966 England team that won the World Cup and he went on to also win the Ballon d'Or that same year.
Now 74, Charlton is very bald on top. The photo above is from his playing days which shows that you should never try to hide your baldness with a comb-over.
Afterthoughts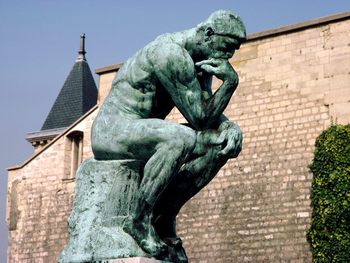 So there you have it, a bald XI to rival any team.
There's no shame in losing a bit of hair so if you're reading this article and are starting to think you're going a bit thin on top, don't worry yourself.
In all seriousness, this team in their prime would have been a sight to behold. A mixture of flair and steel mixed with the will to win.
People may argue that all the players I chose should have been a World Cup winner, but some footballing greats come from countries that don't have a chance of winning football's greatest prize.
Thanks for reading and be sure to check out the best South American players on their way to Europe....perhaps!
On twitter? Follow me @petercwebster where you can send me your opinions and read my b/r content as I post it.
Keep Reading