Super Bowl 2012: Predicting the Score Quarter by Quarter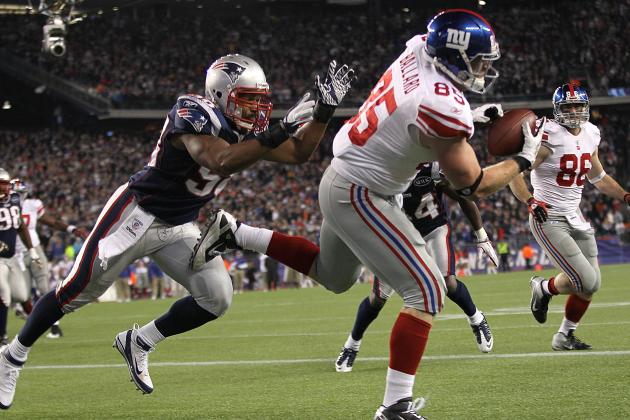 Jim Rogash/Getty Images

This Sunday, the New York Giants and the New England Patriots face off in a Super Bowl XLII rematch.
As of now, this game looks to be one for the ages.
The Patriots have had another strong regular season, and put on two powerful performances against the Broncos and the Ravens, to make it to Indianapolis.
The Giants, despite an unimpressive regular season, have been on a hot streak in the playoffs, especially in their most recent win against the favored 49ers.
Both teams have changed a bit from their matchup a few Super Bowls ago.
Here is the breakdown, quarter by quarter, of how I think the game will go.
Begin Slideshow

»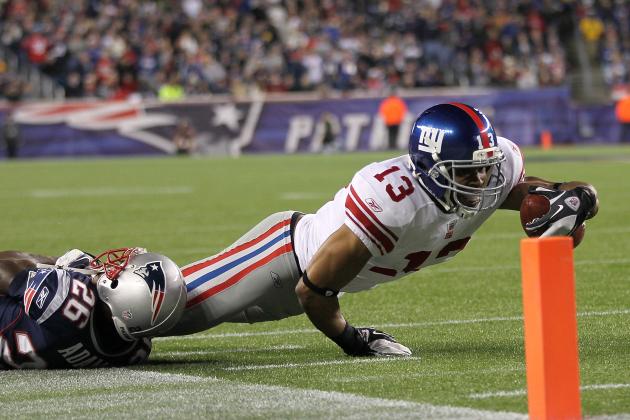 Jim Rogash/Getty Images

The first quarter will be a shootout.
Tom Brady is one of the best quarterbacks in the NFL, and Eli Manning isn't all that far behind, especially in a playoff atmosphere.
Given that both the Giants and the Patriots have bad pass defenses, I feel the first quarter will consist of some big drives and highlight-reel worthy touchdown passes.
The game will go to the second quarter tied at 14.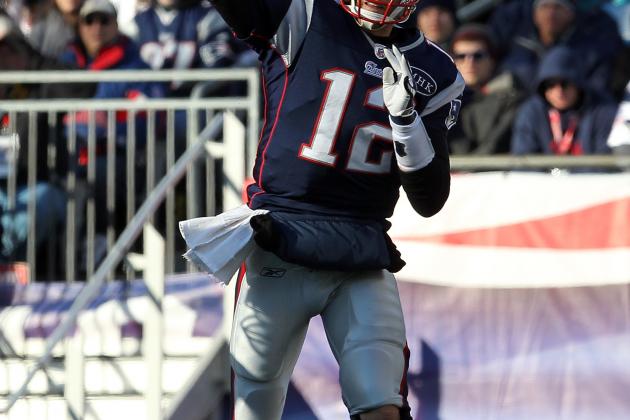 Jim Rogash/Getty Images

As the game progresses, I feel that both defenses will have a better handle on their opponents.
The second quarter will certainly see some scoring, but not to the degree of the first quarter.
The Giants will score a field goal, and the Patriots will grab a touchdown to go into the half with the lead.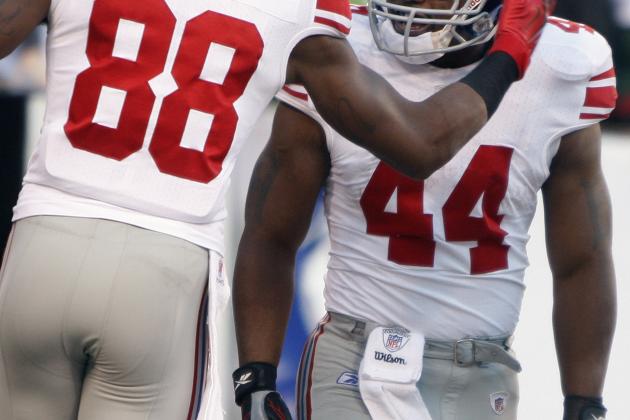 Rich Schultz/Getty Images

The third quarter will see the same type of scoring the second quarter did.
Adjustments will have been made by both coaches, and I expect each team to come out playing even stronger and harder.
That being said, I feel the Giants can sneak a touchdown past the Patriots defense, and the Patriots can come up with a field goal, tying the game at 24 heading into the final quarter.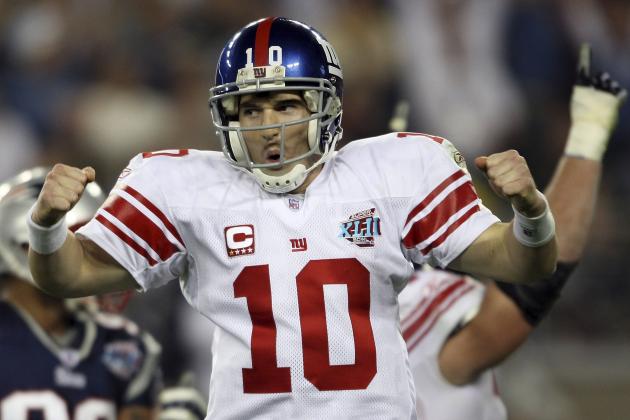 Elsa/Getty Images

I see the fourth quarter being the most intense battle of the game.
Both Manning and Brady excel under pressure, so I can see each man leading touchdown scoring drives for their respective teams.
As the clock winds down, I see the Giants gaining possession of the football.
In the final seconds, I think the Giants will look to Lawrence Tynes to kick the field goal, and unlike Billy Cundiff, I see him making it for the win.
These are just my predictions. Feel free to comment, argue or just to let me know what you think.
Whoever you think will come out on top, I'm confident in one thing—it will be an intensely played, closely decided game.