WrestleMania 28: Predicting the Full Wrestlemania Match Card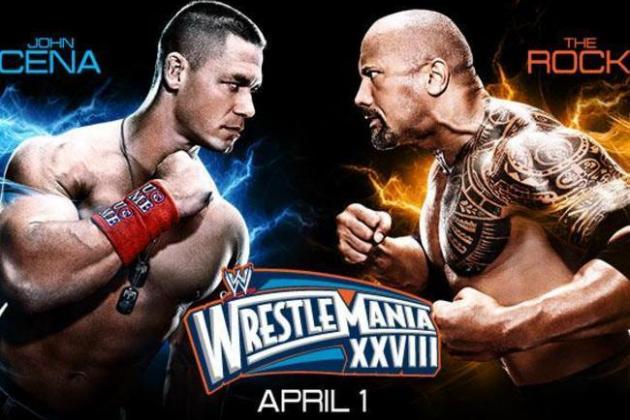 At this rate, WrestleMania 28 is being booked to make WrestleMania 27 look completely irrelevant by comparison.
There is a whole two months until WrestleMania, but let's be honest, we can pretty much tell what's going to be on the final card at this point.
A lot of people were skeptic that WrestleMania would ever be as good without Batista, Edge, Shawn Michaels, Ric Flair, JBL, Jeff Hardy, etc. But the WWE has proven that today's superstars can still put on a great show with a little help from returning stars.
Barring an upset of epic proportions at Elimination Chamber 2012, this is what I believe the WrestleMania 28 card will look like.
Begin Slideshow

»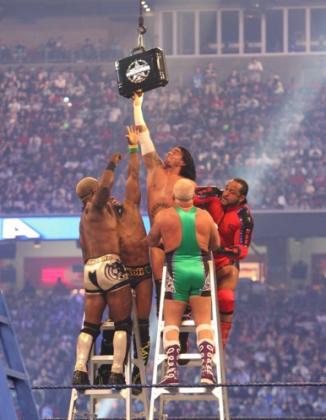 COMPETITORS: Alberto Del Rio, The Miz, Rey Mysterio, Christian, Kofi Kingston, R-Truth, Ted DiBiase, Zack Ryder (possibly)
WrestleMania 27 left MITB off the card last year because of the MITB PPV, but it is making a return.
It's tough to predict just who will be competing in the Money In the Bank ladder match, but I would say at least half of the competitors will be these people.
A lot of the competitors will be returning just in time for the WrestleMania buildup and will likely be thrown into this match.
Alberto Del Rio and The Miz go from main-eventing WrestleMania last year to MITB, but that's ok because the match could use some star power to keep it relevant.
Rey Mysterio likely won't come back soon enough for a serious one-on-one feud; same with Christian.
Kingston and Truth might be competing for the tag team titles that I will be talking about later, but if they don't, they will be placed in the MITB.
DiBiase is pretty much a throw-in. If Zack Ryder gets a spot on the WrestleMania card, that will be a culmination of just how far he has come from what he was a year ago.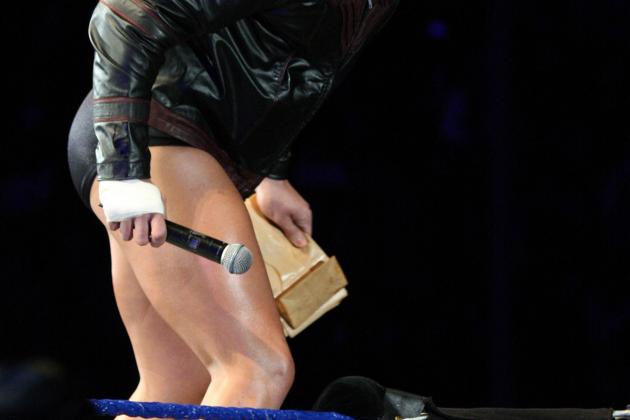 Gallo Images/Getty Images

Cody Rhodes has claimed he is the last hope of the Rhodes family, because Goldust just isn't on his level.
This is the only logical match I can think of right now. Cody Rhodes isn't really in any serious feud right now, and with less than two months to go before WrestleMania, this is probably what we are going to see.
This won't steal the show, but it's good matchup in the lower card. It really shows how good Cody Rhodes has become.
Last year at WrestleMania Rey Mysterio made his match with Rhodes look good on paper; this year, Rhodes will be making his match with Goldust look good on paper.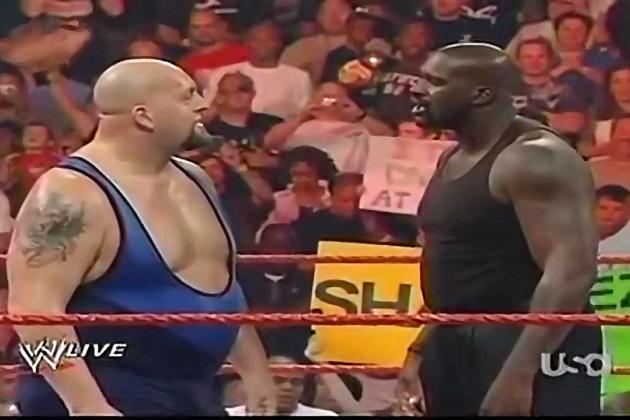 A lot of dirt sheets have reported that this match is pretty much a lock to happen.
Shaq is a known lover of the product, and a feud with The Big Show has been expected for a while now. It's tough to tell who is going to be the heel or face, and whether or not it will be serious.
I don't know how good Shaq is in the ring, but I just have this nagging feeling this match will blow up in the WWE's face.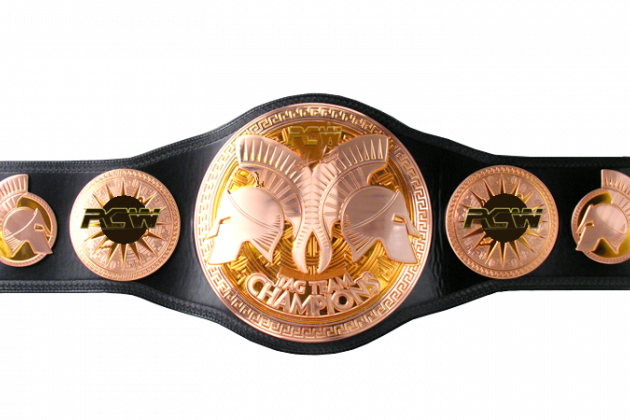 I just don't see Primo and Epico staying tag team champions going into WrestleMania. I know how bad the tag team division is, but at WrestleMania, the WWE has to at least try to make the titles look relevant.
Swagger and Ziggler likely won't have one-on-one matches at 'Mania. They aren't quite there yet. Maybe a couple years down the road they'll be able to carry a WrestleMania sized feud.
I could see them beating Primo and Epico at Elimination Chamber (even though both teams are heels), then start a quick feud with Kingston and Truth, something along those lines.
It likely won't be a heated feud with a lot of buildup, but with all the big matches on the card, I can let this tag team bout slide.
With the return of Kharma at the Royal Rumble, we pretty much know she'll be competing for the Women's Championship against Beth Phoenix.
I just don't see how it'd be possible for her to return only to not compete at WrestleMania.
I'm getting pretty sick of these Divas royal rumbles and tag team matches at WrestleMania; it's time for a serious one-on-one feud like we'd get in the golden era.
Kharma vs. Beth Phoenix isn't a bad place to start.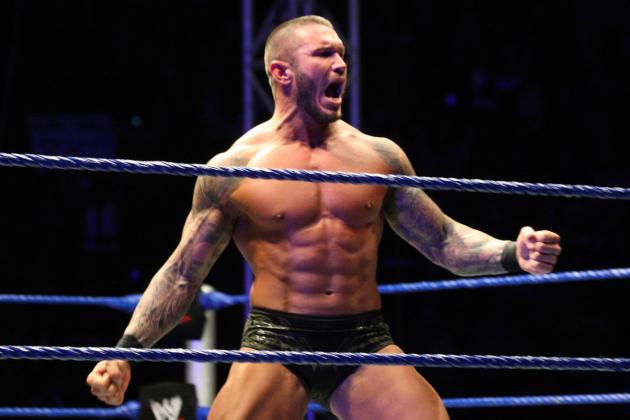 Gallo Images/Getty Images

A lot of people think that Randy Orton will be thrown into a triple-threat situation for the world heavyweight championship with Daniel Bryan and Sheamus, but I don't see it happening.
When you win the Royal Rumble, it only makes sense that you're match is one-on-one. There'd be no reason to throw Orton in the mix.
I could kind of see him feud with Mark Henry, but Henry's injury looks serious enough that he might not be able to compete at 'Mania, especially not in a one-on-one match.
Orton has been competing a lot with the younger guys as of late, as opposed to competing with the Jerichos and Cenas of the company.
I don't know how they can make this match any more interesting than it already is, but if done right, an Orton vs. Barrett match would catapult Barrett's career.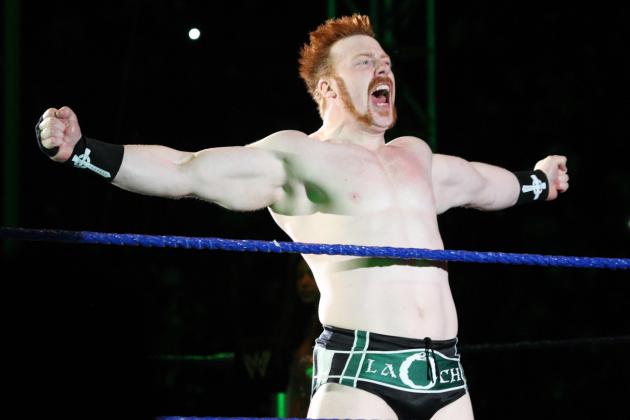 Gallo Images/Getty Images

Sheamus won the Royal Rumble, and he will receive a world heavyweight championship match against Daniel Bryan, who will likely still be the WHC come WrestleMania.
This will be the perfect opportunity for Sheamus to prove he can carry a match of this importance at the grandest stage of them all.
As compared to previous WrestleManias, this match isn't carrying as much weight, but it doesn't have to. The other main events are the real reason why people will be watching anyways.
It'd be hard for Sheamus to blow this opportunity, the situation is perfect.
He is riding a wave of momentum, Daniel Bryan is receiving good heat (not to mention he can make anybody look good in a match) and the weight on his shoulders isn't as heavy as the weight on, say, Cena's and The Rock's shoulders.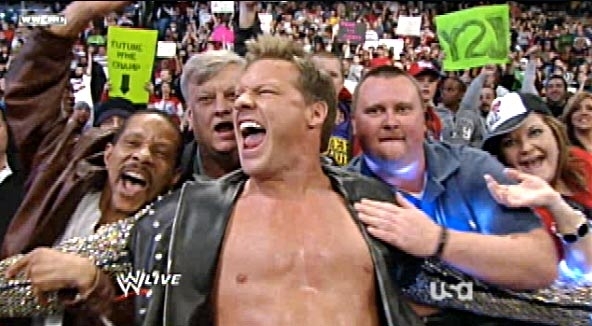 CM Punk took a codebreaker from Chris Jericho, the battle of the best in the world begins.
The seeds have been planted for this feud, and while we know this match is going to happen, we don't know what the buildup is going to be like.
The promos between these two will be epic, and the match will be even better.
Throwing in the WWE championship title on the line, and you have the makings of a legendary feud.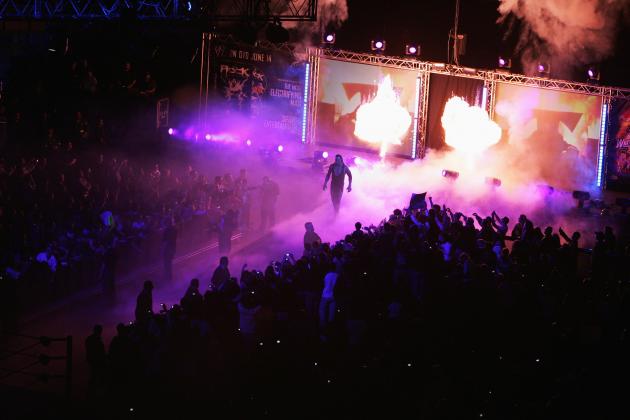 Gaye Gerard/Getty Images

I don't believe that Triple H will be on the card, he doesn't have to be. There will likely be some explanation for his walkout this past Monday, but in the end, nobody wants to see HHH vs Undertaker part three.
Kane's feud with Cena will end when The Rock returns to Raw...and then what does Kane do?
We have seen The Undertaker vs. Kane countless times, but not in this kind of fashion.
You look up and down the WWE roster, and there is nobody who would look credible against The Undertaker except for HHH and Kane, or maybe Cena or Jericho.
for Undertaker's final match, I could see him "burying" Kane, literally, by throwing in him in a casket.
Then all of Undertaker's previous opponents come out and destroy The Undertaker, writing him off television forever, effectively retiring both superstars, and in the process creating a 'Mania moment.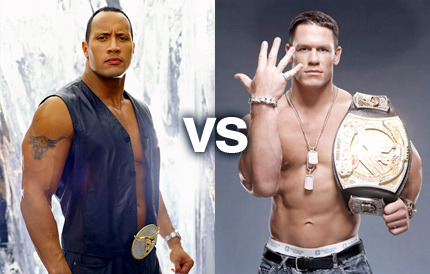 I don't need to break this match down, the WWE has done that for me.
Long story short, if this match doesn't live up to expectations, then...I don't even know. And I'm sure the WWE doesn't want to imagine that scenario either.
If the match does live up to expectations, and those expectations are VERY HIGH, then when you think about the buildup, the actual match and the fallout, I honestly believe it could be considered one of the greatest matches in WWE history.
Who the WWE is going to book to win this match is beyond me, and the decision could impact the company for a long time.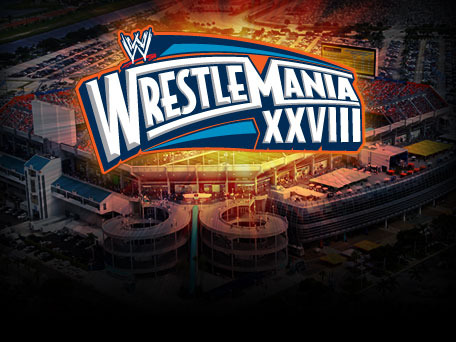 Even without Triple H, this card is stacked up and down.
With the way The Rock and the WWE are going to promote this event, it could easily break the 1.5 million buy mark, maybe even pushing 2 million.
I know that sounds ridiculously high, but this is a WrestleMania that attracts everybody.
The outsider will be interested in Shaq and The Rock, the casual fan will buy because of the star power on the card, and the hardcore fans will want to watch to analyze and over-analyze the event.
It will certainly be magical come April 1st, 2012 in Miami, Florida.