2012 NFL Free Agents: Selecting 1 Ideal Free Agent for Every NFL Team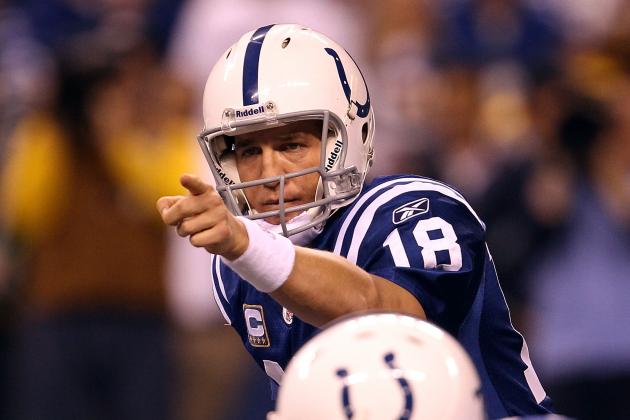 Jonathan Daniel/Getty Images

The Super Bowl has been played, and the NFL offseason is finally upon us. As we look forward to the 2012 NFL Draft, veteran players will inevitably be forced to find new homes across the NFL.
Taking into consideration team needs, the status of each franchise and countless draft scenarios, I have selected one free agent for every NFL team this offseason. This is not about dream acquisitions but smart ones that address a hole that must be filled albeit fantastical in a few instances for the sake of interest.
The rules are simple: Restricted free agents have not been considered due to the cost to acquire them. Selections are made with the idea that key free agents from teams of focus will be retained but that unrestricted free-agent options from all 31 remaining teams are fair game. Each player can only be selected once.
Granted, there is no way I could predict exactly who may join the fray after being allowed to leave for reasons outside of expiring contracts, but I did the best I possibly could without making too many assumptions.
Begin Slideshow

»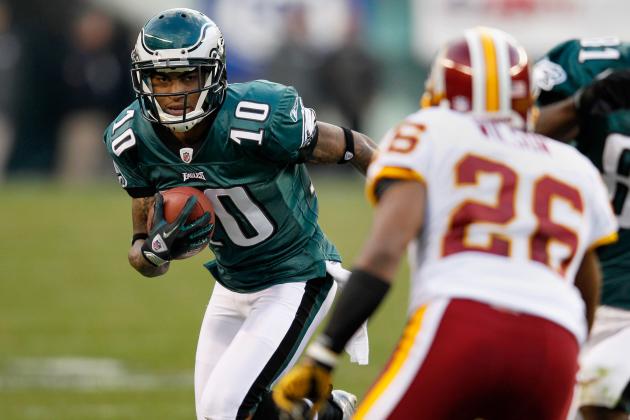 Rob Carr/Getty Images

DeSean Jackson, WR, age 25
I have always thought Jackson's ego is a bit too big for his little head, but the guy has crazy wheels and is easily among the most explosive players in NFL. Both Arizona quarterbacks Kevin Kolb and John Skelton would appreciate the added receiving option to Larry Fitzgerald, who had at least twice as many receiving yards this season as the next guy. However, after landing on their backs a combined total of just over 50 times, I am not sure Kolb will remember he played with the guy before, much less Skelton know who he is.
After a modest season in which Jackson failed to hit the 1,000-yard mark and only caught four touchdowns, the Cardinals may be able to land the speedster at a fair price, which is important considering the money invested at the position already. Jackson would fare very well playing No. 2 to Fitzgerald in this pass-happy offense.
It goes without saying that the offensive line needs some improvement but better value can be found in the draft.
Leon Halip/Getty Images

Cliff Avril, DE, age 26
The Falcons squeezed into the playoff picture only to realize they did not quite belong after getting stomped by a playoff-caliber team. The problem is that much of their issues were the result of miscues rather than talent, so their offseason is one that will be more "correction" than "addition." Near the top of the league in terms of both total offense and defense, the Falcons fall well short in their sack numbers.
We have all likely seen the last of overrated defensive end John Abraham, 34, in Atlanta but former Detroit Lion Cliff Avril would serve as a more than worthy replacement. Not ideal against the run but explosive off the edge, Avril notched 11 sacks and forced six fumbles this season.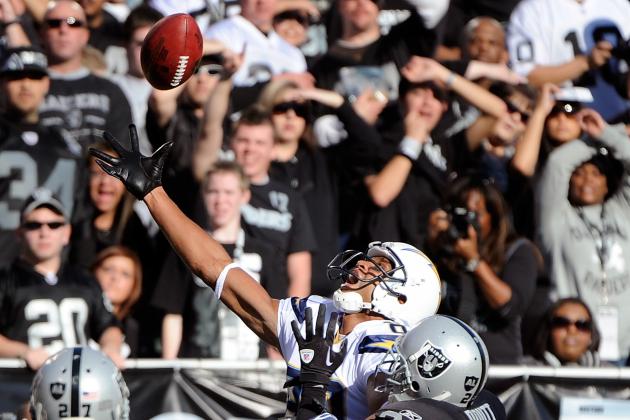 Thearon W. Henderson/Getty Images

Vincent Jackson, WR, age 29
Apparently, going into this season the Baltimore coaching staff decided that forcing the ball downfield would be an important part of their game plan. The decision resulted in a drop in Joe Flacco's overall consistency.
The rule to taking more downfield shots is that you must have more options, and that is not something Flacco had a lot of. Jermichael Finley is an interesting prospect, but the Ravens already feature two young talented receiving tight ends (granted, neither are Finely).
Anquan Boldin is supremely more effective working out of the slot, which makes wide receiver Vincent Jackson a great fit. The defense continues to play at an extremely high level despite the advancing age of the unit's key players, so at 29 Jackson would fit in line with the current window of opportunity.
Jackson's expected drop in production in the next three or four years would not hurt the Raven's chances of winning a championship during this particular period of time. Instead, Jackson will make both Boldin and speedy receiver Torrey Smith more effective.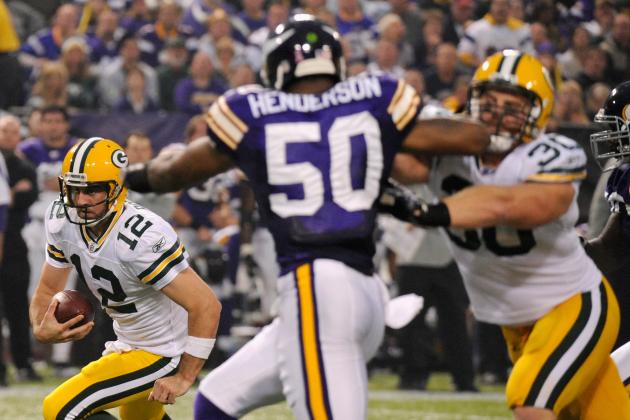 Hannah Foslien/Getty Images

Erin Henderson, OLB, age 26
Sorry, but the Bills have all sorts of problems to deal with—the horrendous decline of Ryan Fitzpatrick following his valuable contract extension, Steve Johnson is a free agent and the questions surrounding the recovery of the 30-years-young Fred Jackson, who was the best back in football before injury.
I cannot begin to determine the future of Jackson, but it is no coincidence that the team dropped off the face of the earth once he was no longer on the field. Assuming that he returns 100 percent (however unlikely that prospect may be) and the offense thus returns to form, the Bills should be thinking defense.
Operating under the impression that Buffalo will convert to the 4-3, former Vikings outside linebacker Erin Henderson would be a valuable pickup. Since Henderson has experience at either of the outside linebacker spots, the Bills would be able to choose any variation of Henderson, Nick Barnett, and Kelvin Sheppard.
Henderson is not the absolute best available, but he is younger and entering the better part of his career, unlike those ahead of him. His flexibility would also allow him to play the weak side if Barnett is to play the middle or the strong if Barnett shifts to the weak to make way for Sheppard at the mic.
Not the sexy pick but the right one.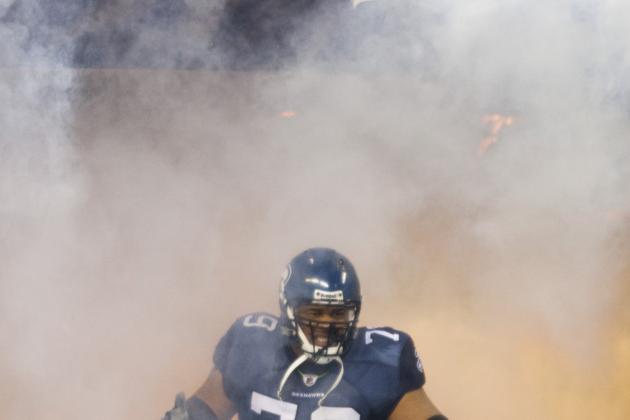 Jay Drowns/Getty Images

Red Bryant, DT, age 28
The Panthers made considerable strides on the back of No. 1 overall pick Cam Newton this past season, but to improve they must address their failings in stopping the run.
Bryant is a bad man, a 6'4" ,323-lbs behemoth who will apparently get you more interceptions (he actually took one back for a score) than sacks...Okay, that is not totally accurate, but it was the case this season.
Bryant's forte is occupying blocks and stuffing the run with his big body. Having played defensive end for Seattle, he boasts considerable athleticism, and that spare tire did not seem to hinder his high stepping into the end zone or success of blocking kicks at all this season.
Bryant is the sort of investment that will not cost the franchise nearly as much as some of the more coveted targets nor come with any of the inherent risks.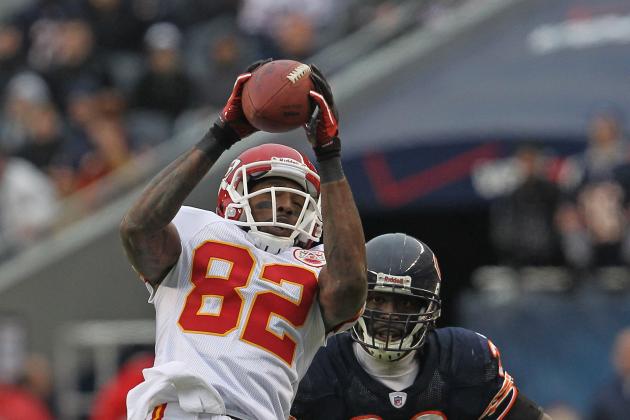 Jonathan Daniel/Getty Images

Dwayne Bowe, WR, age 27
When one of your top receiving options happens to be a cornerback, you have issues as a quarterback. Everyone has a different opinion of Jay Cutler, but no one would envy his position...Just ask Caleb Hanie.
Not a single player on this team has consistent hands outside of Matt Forte (who may or may not be on the team come next season). Roy Williams looks nothing like the guy who once played for Detroit. In fact, I would have preferred throwing to a Terrell Owens coming off knee surgery with little-to-no knowledge of the playbook to that other Cowboys' reject.
Bowe brings the same package to the table that Brandon Marshall did for Cutler back in Denver: tremendous leaping ability, even better hands, and body control but without the "prima donna" personality or off-the-field issues.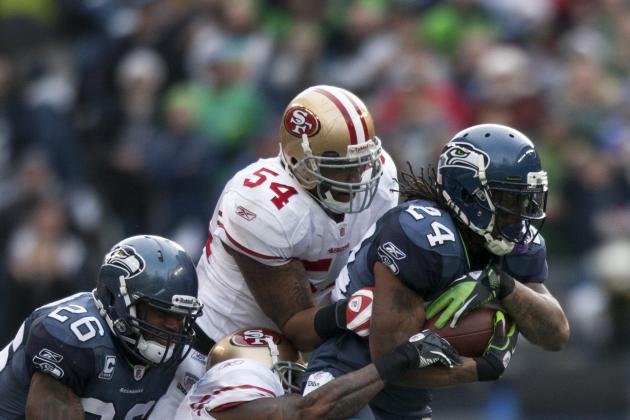 Jay Drowns/Getty Images

Marshawn Lynch, RB, age 26
After being gashed up and down the field in the playoffs by Houston Texans' restricted free agent Arian Foster, the Bengals (formerly the "Bungles") probably have a weird mix of dreams and nightmares about the running back from any way you look at it.
Cedric Benson did, at one point, look to be the consistent back they were searching for, but after two years averaging less than four yards-per-carry, it is time to go shopping.
Marshawn Lynch comes with his own risks, but he knows how to catch the football, and for some reason appears to be a fit in Cincinnati.
Statistically speaking, there is not a whole lot of difference between Lynch and Benson but the latter is three years older, which using the conveniently football-appropriate "dog years" scale makes him 21 years Lynch's senior.
Not to mention that pairing "Beast Mode" with a tiger has some pretty sweet commercial appeal too.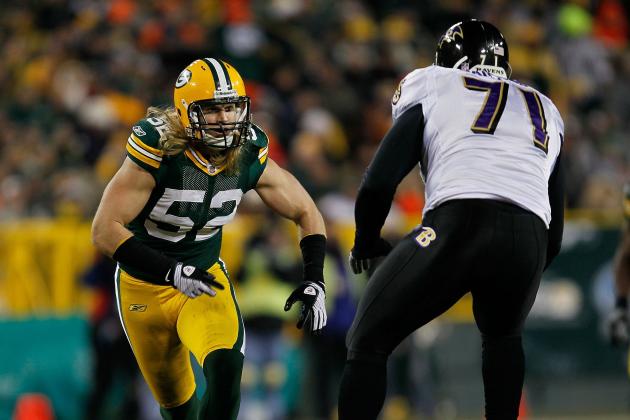 Jonathan Daniel/Getty Images

Jared Gaither, OT, age 26
Tony Pashos, Cleveland's starting right tackle, gave up seven sacks despite missing time due to injury and will certainly need to be replaced if the offense is to improve.
Intuition tells me that the Browns are going into the draft with every intention of selecting Trent Richardson in order to give Colt McCoy a bona fide threat and some relief after the catastrophe that was last season's ground game.
Jared Gaither comes with inherent injury concerns, but he has all the ability to be one of the better tackles in the game and at the very least represents a substantial upgrade. Once a rookie starting left tackle for the Ravens, Gaither most recently applied his trade in San Diego in relief of the injured Marcus McNeill.
A towering figure in the NFL, the 6'9", 340-lbs Gaither would likely put his naturally-gifted strength to even better use sliding to the right side, and he would come at a fairly low cap number.
I am guessing this position will be addressed in the draft at some point, but the addition of Gaither could at the very least provide versatile, quality depth.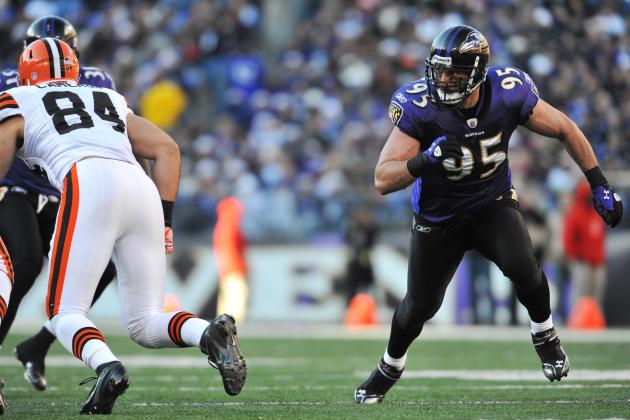 Larry French/Getty Images

Jarret Johnson, OLB, age 31
The Cowboys defense has been overrated for quite sometime. This is not to say that there is no talent in Dallas, but that a few "shiny" pieces have distracted some from the ones that need replacing.
The secondary needs a dramatic upgrade, the line needs depth and DeMarcus Ware cannot be expected to do everything himself. Anthony Spencer has not been consistent in any area of his game and shows no positional sense when asked to cover space.
The similarities between Rob Ryan's defensive scheme and the Baltimore Ravens makes outside linebacker Jarret Johnson a nice pick up. Johnson is not a good pass rusher due to his lack of burst, but he makes up for that by being good at just about anything else.
Johnson is a solid two-down guy at the very least, so Dallas would be able to pursue a pass-rush specialist to complement Johnson rather than spending a top pick on a guy they "think" can be an every-down type player.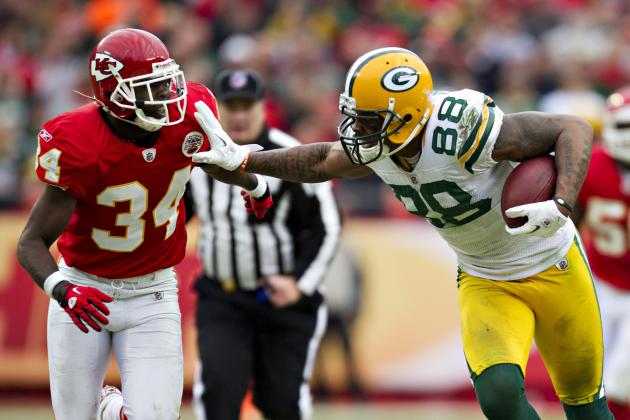 Wesley Hitt/Getty Images

Jermichael Finley, TE, age 25
A great tight end is a somewhat erratic, developing quarterback's best friend. Finley was nothing close to a running model of consistency, dropping 14 balls this season, but he has all the tools to be the best in the NFL.
Bottom line is that Tim Tebow needs more weapons to take his game to the next level. Finley's athleticism is a matchup nightmare for linebackers (too fast) and defensive backs (too big) all over the league.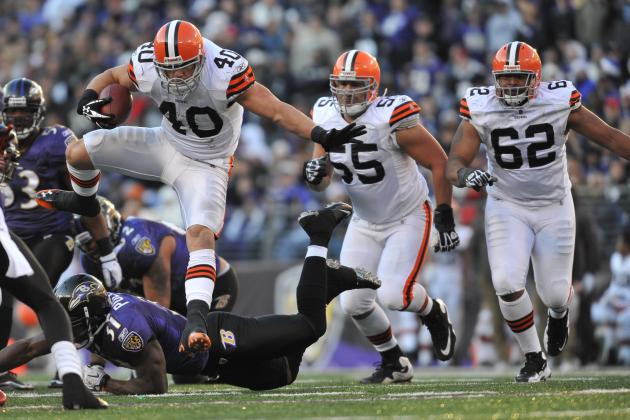 Larry French/Getty Images

Peyton Hillis, RB, age 26
Another year, another Madden cover athlete left loathing EA. Hillis' season was muddled by injury, illness and doubts surrounding the legitimacy of both.
Conspiracy and curses aside, it became evident that the Lions needed a more consistent option to the explosive but injury-prone Jahvid Best. As enjoyable as it is to watch Matt Stafford chuck it up to Megatron over helpless defensive backs league-wide, a reliable running game would only help.
While the question of whether Hillis will ever replicate the peak of his success in 2010 remains to be seen, he is the perfect fit in Detroit. The Arkansas alum's ability to block, catch the ball out of the backfield and smash the rock is exactly what this team needs.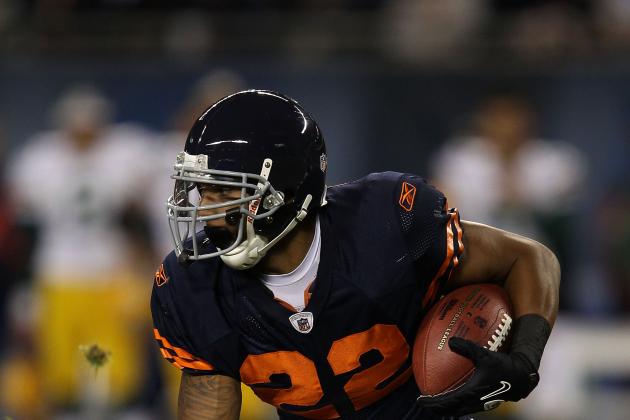 Jonathan Daniel/Getty Images

Matt Forte, RB, age 26
Forte was incredible last season, almost single-handedly carrying a Bears team with little else to fear offensively. Prior to spraining his MCL 12 games into the season, he rushed for 997 yards and caught 52 balls for 490 more.
Much like the Lions, the Packers are lacking a consistent force out of the backfield. Chicago needs Forte, but if Forte is given the chance to test the market, I would not be surprised to see the back go to division rival Green Bay.
There is no better addition than one that greatly weakens the immediate competition.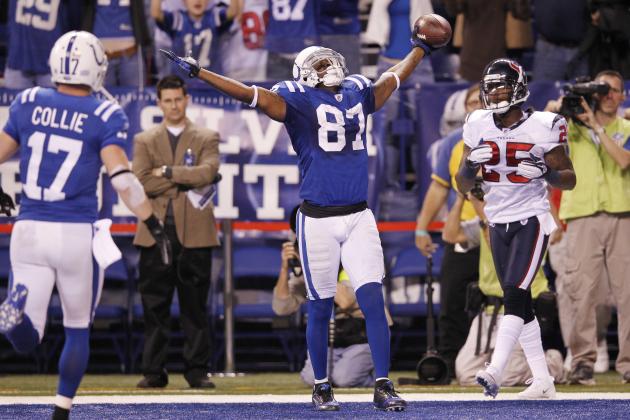 Joe Robbins/Getty Images

Reggie Wayne, WR, age 33
Wayne's best years are behind him, but 960 receiving yards on the worst team in football is nothing to sneeze at. Playing the second option to a healthy Andre Johnson would put the veteran in as enviable a situation as any.
There is no telling what is going to happen in Indianapolis with Peyton Manning coming back from injury and Andrew Luck likely to be selected in the draft, but Wayne will not be asked to return.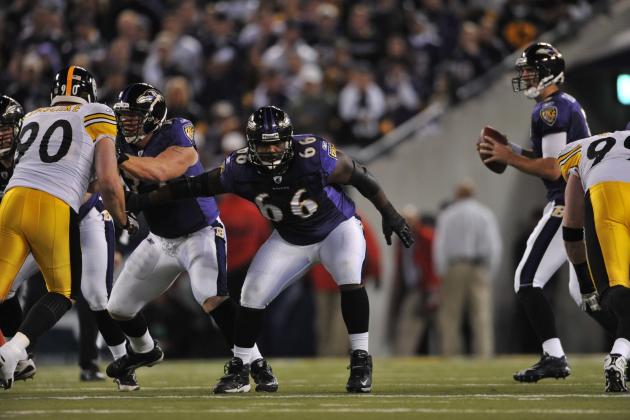 Larry French/Getty Images

Ben Grubbs, OG, age 28
The Colts are rebuilding, Stanford's Andrew Luck will be selected and we have probably seen the last of Peyton Manning with the Colts.
With the burden of Manning's contract lifted, we will likely see many of the Colts free agents—who merit such consideration—re-signed as it will be difficult to entice proven veteran players to join the rebuilding process. Considering the hopes for Luck, Indianapolis must provide the rookie with the highest quality of protection they possibly can.
Grubbs missed the majority of last season due to injury and will likely enter free agency after the Ravens reached the AFC Championship game without him. The guard is not an ideal pass protector, but he represents an upgrade over anyone currently on the roster and could help improve a poor running game.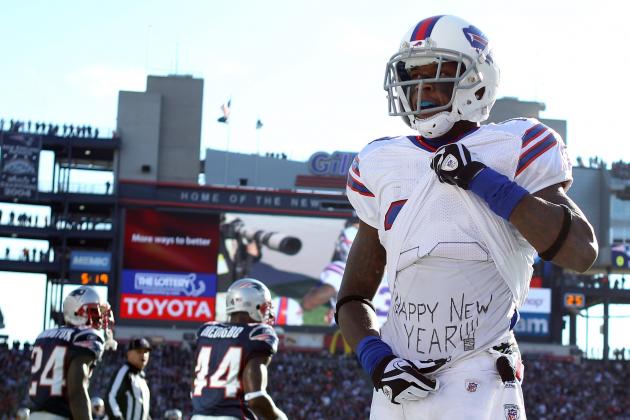 Elsa/Getty Images

Steve Johnson, WR, age 26
Johnson is a bit of joker, but the Jaguars cannot afford to be too picky considering the complete lack of receiving threats on the roster.
Rookie Blaine Gabbert took a complete beating last season, sacked a total of 40 times and hit countless others. The young quarterback did manage to show some encouraging signs when he was not left on his back, but without viable receiving talent his potential will all be for naught and likely see him go the way of former Houston Texans first-overall pick David Carr.
The former Bills receiver is not without his quirks, but the guy is talented and still continuing to improve. As the single-threat wideout on a mediocre Buffalo team, Johnson has managed to eclipse 1,000 receiving yards in each of the past two seasons.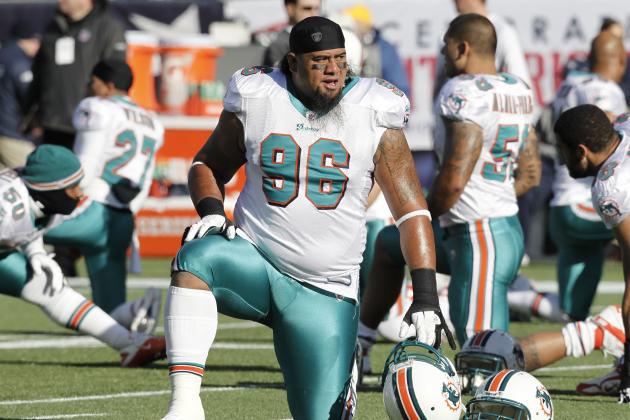 Winslow Townson/Getty Images

Paul Soliai, NT, age 28
The Chiefs are an incredibly hard team to call as they were missing key players such as running back Jamaal Charles, tight end Tony Moeaki, safety Eric Berry, and quarterback Matt Cassel for the majority of this past season.
This is further complicated by the appointment of Romeo Crennel, who instantaneously transformed a floundering Kansas City team following the removal of former head coach Todd Haley.
Nose tackle Kelly Gregg has been a consistent performer for the last few seasons (in both Kansas City and Baltimore), but at age 35 and already undersized for the position, it would be wise to find a suitable replacement.
Considering Crennel's preference for behemoths at the nose, Soliai (6'4", 355 lbs) would be the perfect fit.
Assuming everyone returns healthy and the team continues playing as they did at the tail end of 2011, I would not be surprised to see them win the division.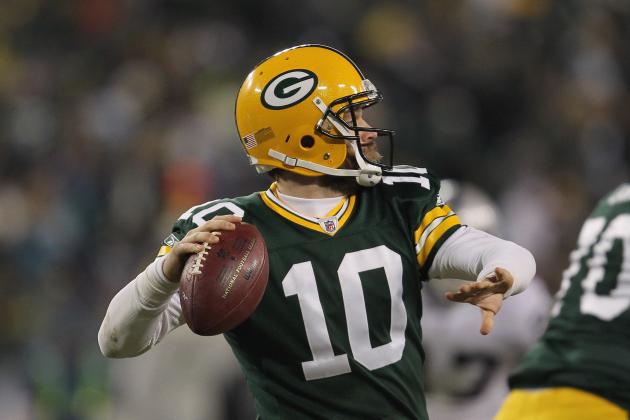 Jonathan Daniel/Getty Images

Matt Flynn, QB, age 27
Do not put me on the hype train just yet, but pairing the recent appointment of former Packer offensive coordinator Joe Philbin and Flynn venturing into free agency on the back of some impressive outings makes this worth betting on.
Flynn is better than anyone the Dolphins have had for quite some time, and there is no reason he should risk playing outside of system he already knows so well. Plus, it does not hurt having playmakers like Brandon Marshall and Reggie Bush to throw the rock to.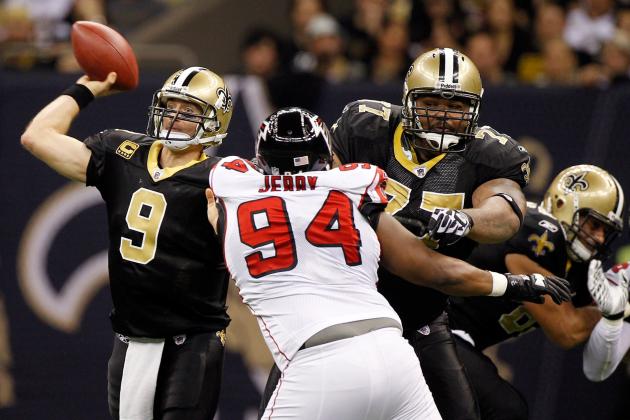 Chris Graythen/Getty Images

Carl Nicks, OG, age 27
The Vikings are another team with numerous holes to fill. Percy Harvin is the only notable receiver, oft-injured top corner Antoine Winfield is 35 and the tackle spot nearly cost rookie quarterback Christian Ponder his life.
Minnesota could stand to take any number of players with their top draft pick, but their selection will ultimately come down to who is available out of USC left tackle Matt Kalil and Oklahoma State receiver Justin Blackmon—Kalil being the first-choice prospect of the two for Ponder's sake.
Regardless of the direction they go, it is worth noting that the weakness at guard could be further compounded by the possible retirement of Steve Hutchinson.
Saints free-agent guard Carl Nicks is widely considered one of the best at his position in the game today, adept in both the pass and run. Nicks is young and could provide the very same boost to the offense that Hutchinson did before him years ago signing from Seattle.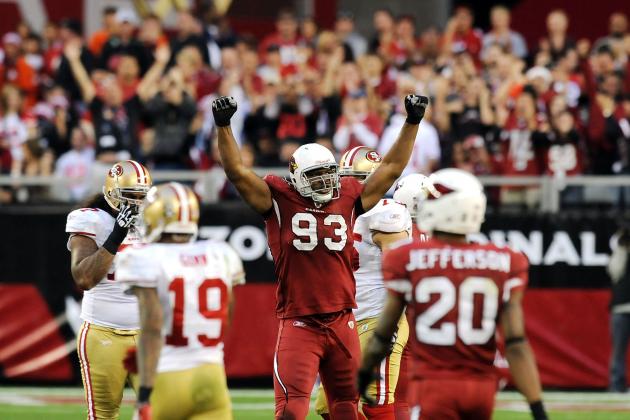 Norm Hall/Getty Images

Calais Campbell, DE, age 26
In New England's heyday, they had incredible depth at every position across the defensive line, in addition to a vastly superior array of talent on defense as a whole in comparison to today's unit.
Nowadays, Bill Belichick has gotten so wrapped up in his own "defensive genius" reputation that he thinks he can get away with fielding the likes of Gerard Warren and so on.
The reality is that the Patriots have lost two Super Bowls, and Tom Brady is not going to be around forever,—the window is closing, and it is going to shut if they do not start adding some proven talent.
Campbell is a giant, a legitimate force to be reckoned with, who may be the best 3-4 defensive end in the league right now. Stout against the run and a tenacious pass rusher, he would provide the team with something they have been lacking since Richard Seymour was shipped out of town.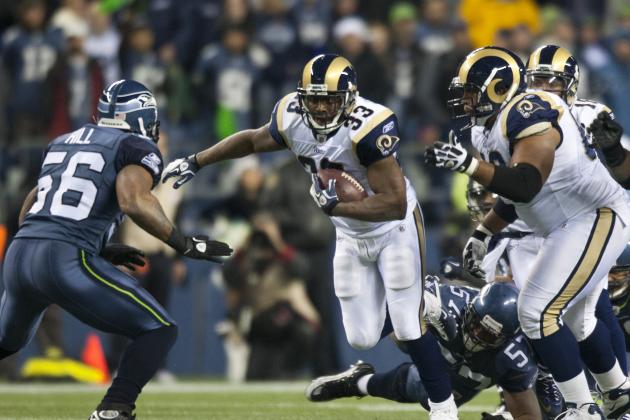 Jay Drowns/Getty Images

Leroy Hill, OLB, age 29
Save for Jonathan Vilma, the Saints linebacker core has been the weakest unit on the entire team for the past few years. Sure, there have been times when other guys have come up with a big play here and there, but that does not begin to make up for getting plowed 90 percent of the time.
Hill will be 30 this year and comes with an injury history, but he is a very capable three-down linebacker who managed to stay healthy all last season. The window of opportunity in New Orleans opens and shuts with the status of Drew Brees, who is now 33. So while Hill's age is not ideal, it falls in line with the current window and should not be considered a hindrance.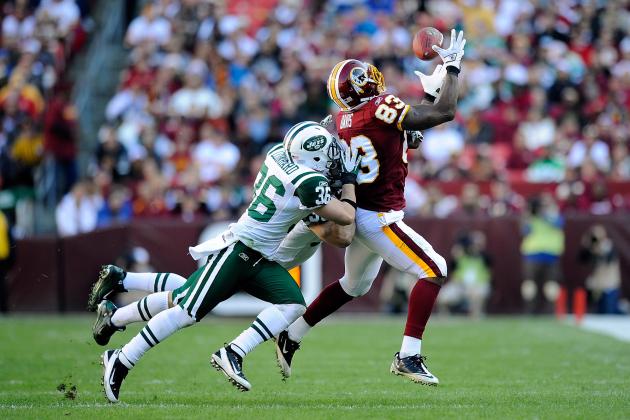 Patrick McDermott/Getty Images

Fred Davis, TE, age 26
The Super Bowl champs need depth after a number of injuries almost prevented their run into the playoffs from ever taking place.
Starting tight end Jake Ballard had a very impressive season but tore his ACL against the Patriots and will likely not play the majority of the upcoming season. Fred Davis had an incredible year (59 receptions, 796 yards, three touchdowns) on a horrible Redskins team with serious issues at quarterback.
I do not believe it would be hard to convince Davis to choose New York over Washington, considering their status as reigning champions. Simply reminding him that management believed Rex Grossman was a starting-caliber quarterback entering last season should seal the deal.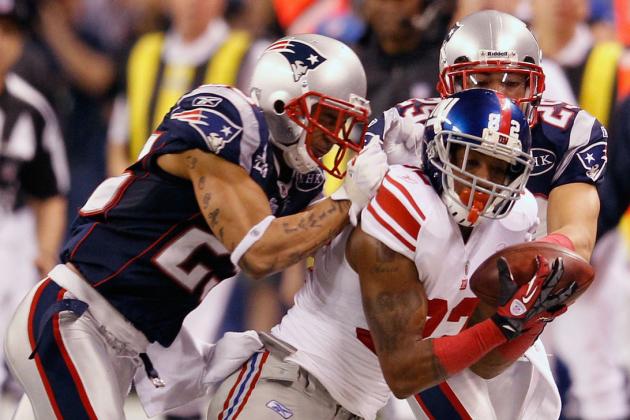 Rob Carr/Getty Images

Mario Manningham, WR, age 26
Manningham did not have the type of impact he was expected to have after catching 60 balls for 944 yards in 2010 after sustaining a hampering knee injury. However, he did happen to make the single biggest play of this year's Super Bowl and does justify being the second option somewhere in the NFL this season.
As the current third option beyond the likes of Hakeem Nicks and Victor Cruz, he will likely not return to the Giants.
Mark Sanchez regressed last season, but he did not exactly have many receiving options either, after Jets management caved into Jerricho Cotchery's demands to be traded, allowed Braylon Edwards to leave after a fairly good season and thought Plaxico Burress was a valid No. 2 after two years in prison.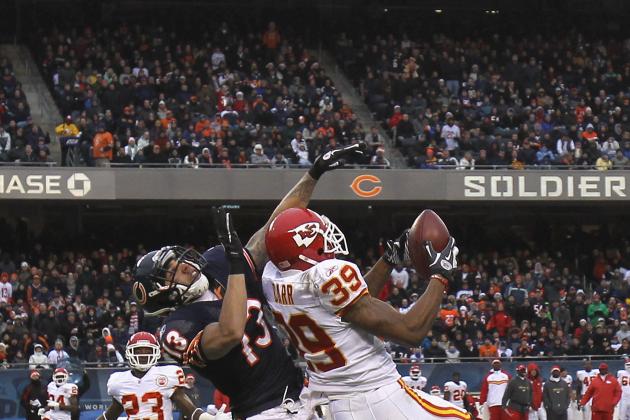 Jonathan Daniel/Getty Images

Brandon Carr, CB, age 26
Carr quietly made claim to being one of the top corners in the NFL last season, allowing less than half the passes in his direction to be completed.
The Raiders' planned conversion to a 3-4 defense has created more holes that will need to be addressed in the draft. Bona fide No.1 corners are not easy to come by in this league, so it would make more sense to pursue Carr and select a defensive tackle capable of playing at the nose in the draft than the other way around.
Weakening the competition with the Chiefs by nabbing their high-priority free agent definitely would not hurt, either.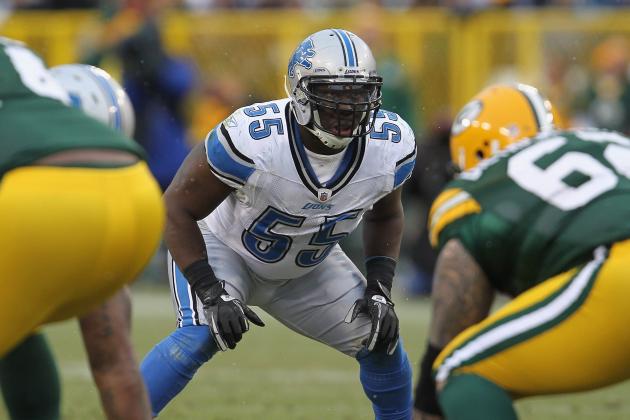 Jonathan Daniel/Getty Images

Stephen Tulloch, ILB, age 27
There is little chance Tulloch leaves Detroit in light of his success and good relationship with his current head coach, but he is in line for a big payday whether he tests the market or not.
The Eagles need a physical presence in the middle to command the defense and make those beside him look a bit better than they are. Tulloch would be a great fit, but Andy Reid typically does not spend at this position.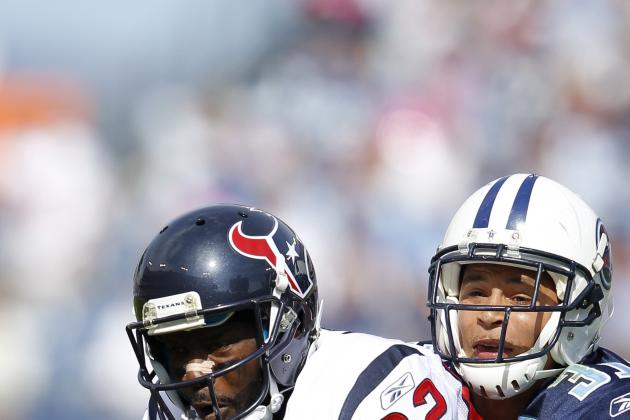 Joe Robbins/Getty Images

Cortland Finnegan, CB, age 28
The Steelers defense is beginning to look old. William Gay is not a starting-caliber cornerback, and Ike Taylor is slowing down. If you do not believe me or have no idea what I am talking about, just look up some tape on what happened in the playoffs at Denver.
I admit a great degree of those plays were luck, but that does not change the fact that Taylor would be better off relegated to the second receiving option going forward.
Finnegan has an attitude, but it only seems to flare up out of frustration when covering Texans' receiver Andre Johnson. He can tackle, play either man or zone, attack the ball in the air and will likely only look better surrounded by the players in Pittsburgh.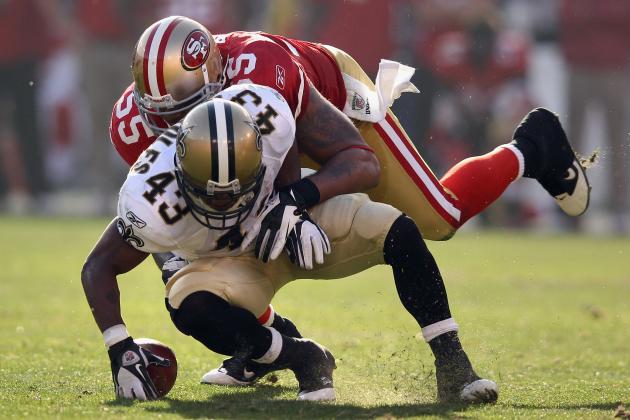 Ezra Shaw/Getty Images

Ahmad Brooks, OLB, age 28
The Chargers need someone who can get at the quarterback,. and Brooks brings exactly that. As part of a resurgent 49er defense, the pass-rushing linebacker notched seven sacks despite playing as part of a rotation.
At age 28, Brooks will be looking for the type of playing time and money San Francisco will likely not be willing to offer.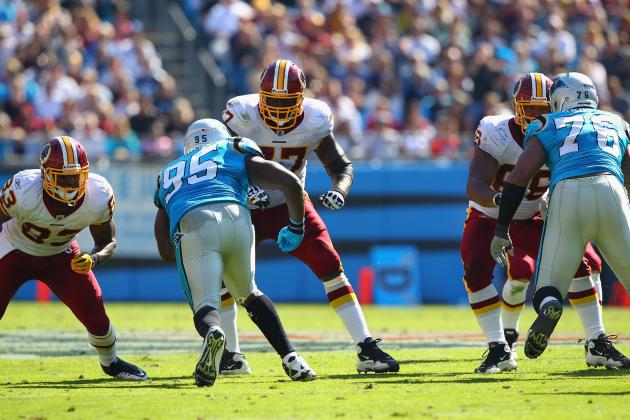 Dilip Vishwanat/Getty Images

Jammal Brown, OT, age 30
Indications point to the oft-injured Brown's release by the Redskins this offseason. When completely healthy, Brown is capable of performing at a Pro Bowl level, but those periods of time have become fewer and further between. His addition would allow Anthony Davis to convert to his more natural guard position as well.
In an ideal situation, the 49ers would probably be vying for the services of one Peyton Manning, who would by himself boost the play of the offense tenfold and offer invaluable wisdom to Colin Kaepernick, but this is not that situation.
Manning is no sure thing coming back from injury, and Kaepernick is not ready to lead the line in his place. Taking a small gamble on Brown, who will not likely land a big-money deal anywhere in the NFL, to solidify the right side of the line and re-signing Alex Smith is the better course of action.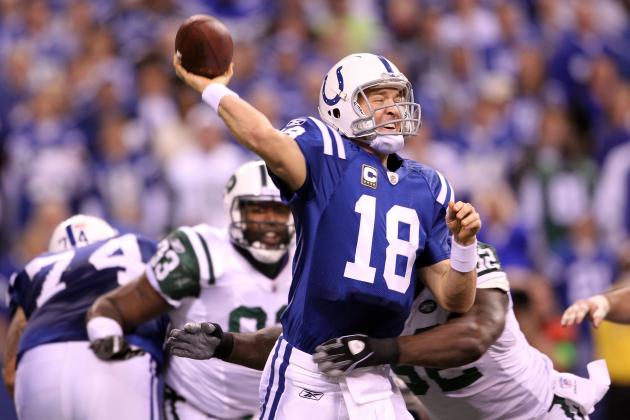 Andy Lyons/Getty Images

Peyton Manning, QB, age 35
After much thought about the superstar QB who has yet to be released from the Colts, the Seahawks seem like the only team that can really afford the gamble. Without Manning the team did not actually perform all that bad. Seattle had a number of very close games that were ultimately decided by Tarvaris Jackson's inability to avoid costly mistakes.
If the 49ers took Manning, it would be a huge gamble on an unhealthy quarterback a season after going 13-3 with Alex Smith at the helm—a situation with a huge potential for a monumental setback that even Jim Harbaugh cannot afford. In the case of the Redskins, this would mark the second gamble on a veteran QB by Mike Shanahan. If it were to fail, he would almost certainly be fired, but by selecting a promising prospect like Robert Griffin III, Shanahan gives himself an excuse to fall short and buy more time in Washington.
A healthy Manning in Seattle would instantly make the team a worthy challenger for the NFC West crown and viable playoff contender.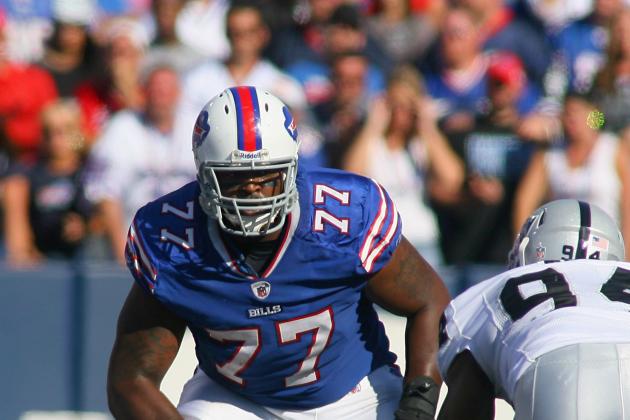 Rick Stewart/Getty Images

Demetrius Bell, OT, age 28
Bell is a serviceable starter better suited to playing the right tackle spot. Chances are that after the beating quarterback Sam Bradford took last season, the Rams will select Matt Kalil, but upgrades will still be required across the line.
Former top-pick Jason Smith has fallen far short of what was expected and will be shown the door to avoid paying the $10 million he is due this season.
Bell is a high-character guy with a tremendous work ethic and good genes to boot: His father is former Utah Jazz superstar Karl Malone.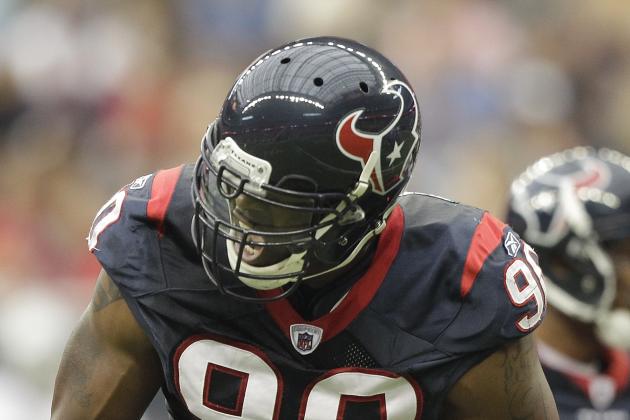 Bob Levey/Getty Images

Mario Williams, DE, age 27
The Buccaneers desperately need a pass rusher after placing last in the NFL in sacks (23) and allowing in excess of 30 points per game last season.
Williams will likely be let go following Houston's impressive run without him, so he should enter free agency as the most coveted target this offseason. Tampa Bay is reportedly around $55 million under the cap, which puts them in the pole position to secure his services.
If there is anything the Giants have shown the NFL, it is that a team can never have too many talented pass-rushing defensive ends.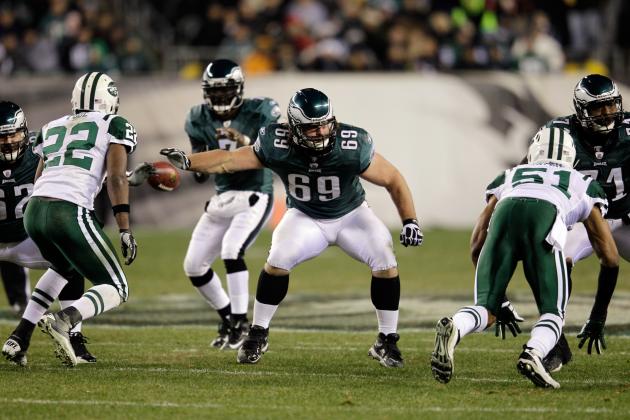 Rob Carr/Getty Images

Evan Mathis, G, age 30
The Titans need to retool their entire offensive line this offseason. Chris Johnson struggled mightily to make anything out of the running game until showing some progress late into the season.
After doing a spectacular job opening up holes for Eagles' running back LeSean McCoy, Mathis would be a valued addition to the Titans. Although he does not come without some injury risks, management cannot ignore the impact he potentially could have due to the need to upgrade other positions along the line and many on defense as well.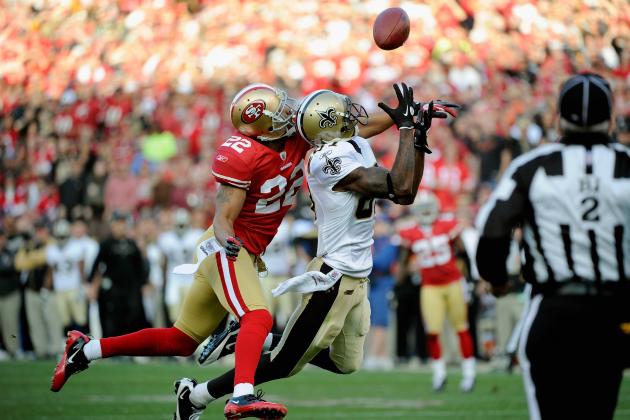 Thearon W. Henderson/Getty Images

Marques Colston, WR, age 29
Colston is everything the Redskins do not have in a receiver: size, the ability to go up for the ball, and great hands. Last time Mike Shanahan tried acquiring a veteran quarterback surrounded with questions over his ability, things did not exactly go so well, so I do not see him going that direction again—even if it is Peyton Manning.
I see them making a rash, desperate move for Baylor quarterback Robert Griffin III in moving up from the sixth pick to the second spot in the draft—a trade that could be welcomed by the Rams in order to address their many needs even if Matt Kalil would be the best selection.