WWE: 10 Reasons Why 2002 Was the Greatest Year in Pro Wrestling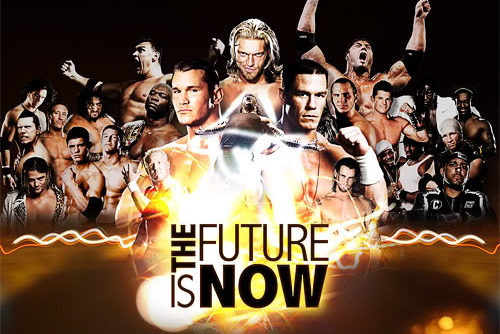 The Future is Now
While retrospecting on the past few years in pro wrestling, it seems as if none of them will be remembered as a whole for being one of the greatest years in history. Of course, each year had its share of spectacular moments, but not enough to make that particular year memorable.
When the smallest thing isn't well received by the audience in today's age, there's always that one person (or quite a few, it depends) that states the most overused phrase ever heard by any wrestling fan:
"The Attitude Era was way better."
Now, I'm not going to state whether the Attitude Era is indeed better than the WWE PG product we've come accustomed to, as that is not my motive for writing this article. Moreover, I've chosen a time period in WWE that certainly stood out to me as the most influential and fresh years in professional wrestling—the start of the Ruthless Aggression era in 2002.
Personally, I feel that 2002 is truly one of the most underrated years that most wrestling fans often overlook, despite its numerous fresh starts, innovative concepts and the birth of many potential main eventers. Sure, it not have been as popular as the Attitude Era during its prime, but 2002 was the first major step towards the future of the WWE.
On a side note, I'm extremely excited and honored to declare this as my milestone 200th article here on Bleacher Report. Thank you all for continuing to read my material and deliver feedback, as your support has motivated me to continue to pursue writing. As cliche as it sounds, without you there would be no me, so I give you thanks for helping me make it this far.
Begin Slideshow

»
Once the WWE purchased World Championship Wrestling in early 2002, there was only a select few top names that didn't immediately jump ship. Three of those illustrious stars were Hulk Hogan, Kevin Nash and Scott Hall, collectively known as the original nWo.
In Vince McMahon's attempt to kill what he created (WWE), he reluctantly signed all three members of the black and white trio to lucrative contacts in order to cause chaos. At the No Way Out pay-per-view, Hulk Hogan and the crew made their controversial return to the organization, targeting The Rock upon their arrival.
Sure enough, the original nWo would not last long, as Hogan would shortly branch off to feud with The Rock, while Scott Hall eventually departed from the company. However, one can only hope that the re-emergence of the legendary stable is still to come, especially with Kevin Nash now back in the WWE.
Later that same February evening, the black and white trio initiated an attack on The Rock, thus costing him a shot at the Undisputed Championship at WrestleMania. This would set the stage for one of the most anticipated matches in WWE history—Hulk Hogan vs. The Rock.
The stage was set for this battle of the icons at WrestleMania 18, but surprisingly not in the main event. The classic bout would subsequently reverie Hogan back to the lovable fan favorite he was born to be, while also overshadowing the forgotten title match between Triple H and Chris Jericho that proceeded.
It's funny to think that exactly a decade after this famous match took place will be the first-ever meeting between The Rock and John Cena in the squared circle, drawing the parallels between the two participants involved in both Mania matches.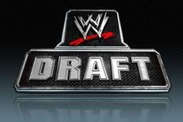 WWE Draft
With the surplus of wrestlers on the WWE roster in early 2002 due to the accumulation of WCW and ECW, Vince McMahon announced the innovation of the WWE Brand Extension following WrestleMania 18. This unprecedented concept would separate the Superstars on both Raw and SmackDown, giving a more organized feel to WWE television.
Due to the Brand Extension, each wrestler would benefited with more television time as well as a designated championship to chase on either show. Thereafter, the WWE Draft would also come to fruition, allowing the Superstars to switch brands in order to freshen up the shows annually.
Although it's a heavily discussed rumor that the WWE Brand Extension could be coming to an official end sooner rather than later, the recent Raw SuperShow concept has proven this to be a possible foreshadowing of what's to come in the near future.
For many decades, if there was one mainstream wrestling company that people still remember to this day, it was the acronym of WWF. Sure, quite a few younger wrestling fans may not know have the slightest idea what you're talking about, but even my parents and many other adults I know to this day refer to the now-WWE as WWF due to its popularity in their day.
Shortly following WrestleMania 18, the World Wildlife Fund's (also known as WWF) lawsuit over dispute for the name came to an end, where it was determined that the World Wrestling Federation would be instead be calling themselves the WWE to avoid the issue.
Ironically enough, WWE launched a campaign thereafter entitled "Get the 'F' Out" to mock the change, while also changing everything and anything that had WWF embedded in it. The numerous blurred-out ring posts and aprons still bother me while watching classic DVDs from the old days.
Now, a decade later, World Wrestling Entertainment would refer to themselves as simply WWE in order to get across the point that they are more than just a professional wrestling company.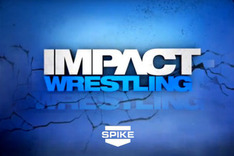 TNA Impact Wrestling
While every other point I've included on this list includes moments from WWE, why not give a shoutout to the historic opening of TNA Wrestling that also occurred in 2002?
Among all the controversy transpiring in WWE during this time, Jeff Jarrett founded Total Nonstop Action in mid-2002, giving birth to the Nashville-based promotion we've come to love (or hate) today.
At the time, no one ever thought that this small company would become anything bigger than an independent circuit, but would later prove to be much more than that. Of course, you can argue that TNA essentially became a second home to WWE wrestlers, but that doesn't change the fact that they've lasted much longer than anyone thought they would.
Since transitioning to a weekly program on Spike TV, Impact Wrestling has managed to grow substantially in the last decade despite the numerous critics. Sure, their questionable booking leaves a lot to be desired, but there's no doubt that it still stands today as the number two pro wrestling organization today in the United States.
Once the Invasion angle was finally finished, WWE began to build towards their newest stars, following WrestleMania 18. This included bringing up multiple up-and-coming wrestlers from the OVW developmental territory, a place where many future stars were born.
The night immediately following the show of shows, Brock Lesnar made his first WWE televised appearance by attacking a number of Superstars during a match, accompanied by the original ECW's own Paul Heyman. Shortly thereafter, Lesnar would quickly go on to win the WWE Championship and enjoy a brief reign at the top of the WWE before leaving the company to pursue other interests.
A mere month later marked the debut of Randy Orton, who eventually joined the infamous stable of Evolution later that year. After capturing his first World Heavyweight Championship two years later, Orton would break off on his own, becoming the sadistic Viper we've come to know today.
In an unusual series of events, Batista was first exposed to WWE television as an enforcer to Reverend D-Von on SmackDown. However, it wasn't long before "The Animal" was truly unleashed, later becoming one of the longest World Heavyweight Champions in WWE history.
As one of the most memorable debuts in recent memory, John Cena made an immediate impact upon his arrival in WWE, accepting the open challenge of Kurt Angle in late June 2002. Obviously, Cena would become one of the most influential Superstars in all of WWE history, becoming a record-breaking 12-time World Champion as well as the face of the company.
Being one of the few WCW stars to not sign with the WWE following the company's closure, Rey Mysterio was given a debut much similar to John Cena's, in the sense that he was feuding with Kurt Angle. Despite his numerous injuries over the years, he's managed to garner three World Championships, in addition to being one of the most fan-friendly and electric Superstars in history.
In 1998, Shawn Michaels made his first retirement from pro wrestling following a crucial back surgery that would sideline him for nearly four years. Upon his return to the ring in 2002, Michaels was made a member of the nWo faction thanks to Kevin Nash, a stable that would later be known as the Kliq.
Shortly thereafter, HBK would engage in a lengthy, personal rivalry with former friend Triple H, eventually winning his first World Heavyweight Championship at that year's Survivor Series. His comeback to wrestling in 2002 called for some of his most memorable work with Chris Jericho, John Cena and Kurt Angle, among many others.
Sadly, Shawn Michaels would officially retire from the ring at WrestleMania 26, however, this time on his own terms. Michaels would also take his rightful place in the WWE Hall of Fame the night prior to last year's WrestleMania 27.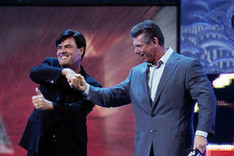 Eric Bischoff named the Raw General Manager.
Speaking of Eric Bischoff, he is widely considered one of the best Monday Night Raw General Managers in the show's history.
Once Mr. McMahon proclaimed that a new era had begun in WWE that July, a new authority figure was advertised to be named later in the show. Much to the shock factor of those in attendance, it turned out to be none other than the former head of World Championship Wrestling himself, Eric Bischoff.
For three years straight, Bischoff reigned supreme as the head honcho of Monday nights, making life a living hell for a majority of the roster. Additionally, he also set the standard for one of the best heel authority figures the company has ever seen.
Not only that, but his innovative concepts such as the Elimination Chamber match is what made Raw interesting during this time period, as well as proving why his show was the dominant brand time and time again.
Nearly three years later, Bischoff would unceremoniously be fired from his position as the Raw General Manager due a series of bad decisions on his part, never to be seen or heard from again (aside from a few appearances). While John Lauriniatis has proven he's somewhat decent at his job in recent months, he will never be able to surpass the long and memorable reign of Eric Bischoff on the flagship show.
At the conclusion of 2001, it is commonly known that Chris Jericho was the one to unify both the WWE and WCW Heavyweight Championships in the same night. While the titles stayed united for well into 2002, they were inevitably split once Brock Lesnar took the belt with him over to SmackDown that fall.
Subsequently, then-Raw General Manager Eric Bischoff reintroduced the WCW Heavyweight Championship as the official WWE World Heavyweight Championship in early September. The inaugural champ would be Triple H, as he was awarded the strap due to his high stature on the flagship show.
While one may argue that the World Championship has lost its prestige since then, there's no questioning that the golden prize has become one of the most cherished possessions the WWE has to offer.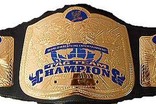 WWE Tag Team Championship
Once the WWE Brand Extension went into full effect following WrestleMania 18, it was determined that both Raw and SmackDown would have their share of championships exclusive to that show only. While the prestigious World Tag Team Championships remained on Raw, this called for the innovation of the WWE Tag Team Championships.
A tournament would be held to crown the inaugural champions in late 2002, with the belts being claimed by the dynamic duo of Kurt Angle and Chris Benoit. From there, the straps would be used to launch the careers of numerous established tandems such as MNM, John Morrison and The Miz, and the World's Greatest Tag Team.
At WrestleMania 25, the belts would be unified with the World Tag Team titles, where they have been united ever since. My only regret of the unification is that we're now stuck with the silly belt design we are accustomed to, whereas the originally blue design was much more classy.
Obviously, there will never be a clear, undisputed answer as to what era in the WWE (or pro wrestling as a whole for the matter) is best we've ever come to witness. However, I do surely hope that these 10 factors that played a major role in the initiation of the Ruthless Aggression era beginning in 2002 will help you reanalyze your original thinking.
As we progress towards the fourth year as a part of the controversial PG era, one can only hope that 2012 will repeat at least some of the success that occurred a decade ago with its collective share of memorable moments and highlights. Without question, 2002 will forever be remembered as the year that changed the landscape of pro wrestling for years to come.
Thanks for reading, Bleachers, and be sure to drop a comment below with anything I might have forgotten to include in my piece. As always, your criticism and overall feedback is welcomed and greatly appreciated.
Once again, I thank you all for helping me make it this far to a milestone of 200 articles here on Bleacher Report, as my journey to this point would have meant nothing without your consistent support and encouragement.
GSM out.
Visit my website at Next Era Wrestling as well as my WrestleRant and Spoilers podcasts for more of my thoughts and writings, along with WWE/TNA news, rumors, reviews and more.
Listen to internet radio with Spoilerspodcast on Blog Talk Radio