Oklahoma Recruiting 2012: Who Could Start and Who Will Get Lost in the Mix?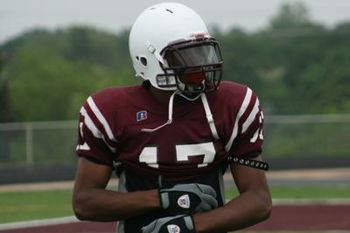 Trey Metoyer (cdn.bleacherreport.net)
Bob Stoops and the Oklahoma Sooners fielded another solid recruiting class this offseason. The hefty class includes athletes from a wide array of positions, and was ranked in the Top 10 by Scout.com and Rivals.com.
The class of 2012, in fact, includes several players that have the potential to blossom into stars quickly in Norman. It's likely that many of the prospects will become household names among Sooner Nation soon enough.
That said, it's rare that a true freshman starts at OU or any other Division I program, and only a handful of the incoming class has a legitimate chance to secure a starting role immediately.
However, plenty of prospects should see playing time this upcoming season. Here are six recruits to pay especially close attention to; they have the best chances at getting game experience as freshmen.
As for the rest of the class, several other players not mentioned here could get game experience as freshmen, so don't count them out.
Begin Slideshow

»
media.scout.com
Everett, listed at 5'11" and 195 pounds, has junior college experience (Pierce College in California) and a big frame, which could give him a chance to start for the Sooners.
If he doesn't start, however, he likely will see plenty of game experience.
The Sooners' pass defense, which struggled last season, loses one of its best athletes in Jamell Fleming. Expect Everett to compete with Gabe Lynn (who will be a junior in the fall), for the coveted starting cornerback position opposite Demontre Hurst.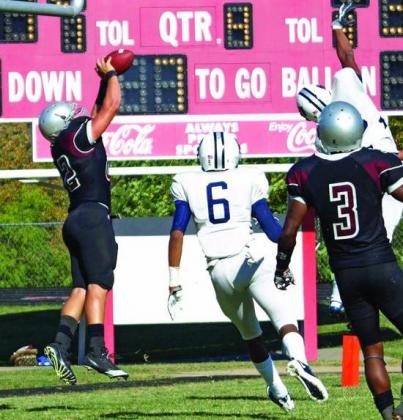 cdn3.sbnation.com
Tight end was one of the major needs for OU this offseason, and Stoops and Co. capitalized by signing three players to collectively fill the shoes of the departing James Hanna and Trent Ratterree.
This could turn into a position-by-committee, but Brannon Green is in line to win the starting job at this point. Like Everett, he was plucked from a junior college. In fact, Green earned All-Jayhawk Conference second team honors while playing at Fort Scott Community College in Kansas.
Sooner Sports describes Greene as a "highly respected run blocker," and his skill in that area, combined with his experience, makes him well-rounded and in prime position to secure the starting job.
Expect one or more of the other signees, Taylor McNamara and Sam Grant, to make noise in fall practice as well and compete with Green for the starting role. The Sooners will have plenty of talent to work with at the tight end position in 2012.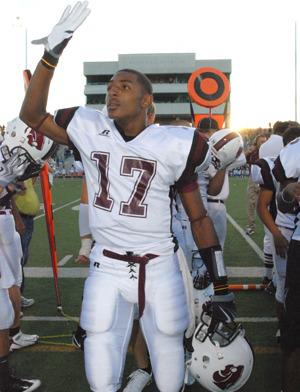 images.athlonsports.com
Metoyer, a 5-star prospect according to Rivals.com and Scout.com, is the crown jewel of OU's recruiting class. The 6'2" playmaker was listed as the No. 2 player in Texas by Rivals and the No. 8 wide receiver by ESPN.
The Sooner receiving corps will be brimming with potential next season as Kenny Stills, Trey Franks, Jaz Reynolds and Kameel Jackson all return.
The depth chart will include Kenny Stills at the top, followed by Franks and Reynolds, Jackson, Metoyer and the other four incoming recruits (not necessarily in that order).
It's possible that Metoyer will start, but even if he doesn't, he will most likely see a good amount of playing time his freshman season. He has too much talent and potential to not see the field immediately.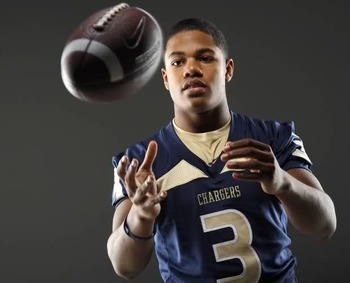 bleacherreport.com
Metoyer may be OU's most touted recruit, but Shepard is no slouch. He was an Under Armour All-American and the No. 9 wide receiver in the country according to ESPN.
The 4-star Oklahoma City native—along with Metoyer and Durron Neal—will have a definite opportunity to see playing time as a true freshman. Although somewhat undersized at 5'11" and 185 pounds, he is very talented and will be a prized asset in the loaded receiving corps.
Don't expect him to start, but don't be surprised if he sees a lot of action in 2012.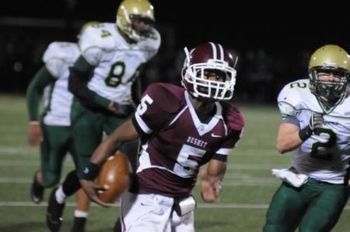 bleacherreport.com
Rounding out OU's impressive trio of incoming receivers is Neal, a U.S. Army All-American and the No. 10 wide receiver in the country according to ESPN.
The 4-star prospect will be an immediate factor, and expect him to get thrown into the mix early.
Metoyer, Shepard and Neal all have incredible potential to thrive in OU's offense, and they will show OU fans early why they drew such high praise from recruiting enthusiasts.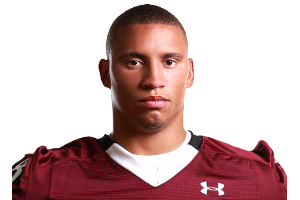 espn.com
Dominique Whaley, Roy Finch and Brennan Clay will account for the lion's share of playing time at tailback in 2012, but don't count out Alex Ross.
If he isn't redshirted, the 6'1", 205-pound Jenks High School product could very well get game experience right away. Among his impressive credentials are an Under Armour All-American selection, a 4-star ranking and the No. 7 tailback designation from ESPN.
Ross, who has been compared to Arian Foster by Rivals, brings size and speed to the tailback position, and he has all the tools to be the next great running back at Oklahoma. If he doesn't make an impact as a freshman, he definitely will in the coming years.