Super Bowl 2012: Crazy Patriots Props Worth Picking for Super Sunday
February 3, 2012

Scott Halleran/Getty Images
Looking for something to spice up your Super Bowl party? Take a look at the dozens of prop picks available from many sportsbooks. As crazy as some of them may sound, they will certainly make the big game a lot more fun to watch on Sunday.
Here are three New England Patriots-related selections worth picking. All props and lines are courtesy of Bovada.lv.
Patriots First Catch: Rob Gronkowski (11/4)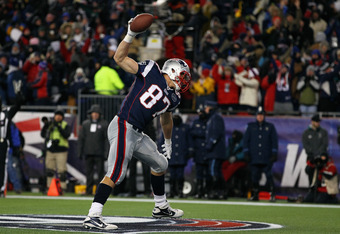 Al Bello/Getty Images
As expected, the Patriots are playing it close to the vest when it comes to Gronkowski's ankle injury. There has yet to be any reports that his playing status is in serious danger, though, which leads me to believe the record-setting tight end will be out there on Sunday.
That means the Patriots will be looking to make an immediate statement to let the Giants know Tom Brady's biggest target is ready to roll. So, even if it's just a quick dump off over the middle, Brady will be looking to get Gronkowski involved quickly.
New England has been known to play mind games, so making sure the Giants have to fear "Gronk"—even if he's significantly less than 100 percent—would seem like something they won't be able to resist doing.
Therefore, Gronkowski catches the first pass for the Patriots.
Mark Anderson Sacks: Over 0.5 (-135)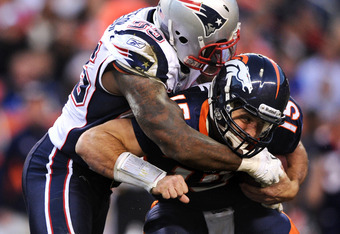 Patrick Smith/Getty Images
Fans outside of the New England are probably have no idea who Anderson is, but he actually tied for the Patriots' team lead in sacks during the regular season with 10. In other words, he's no stranger to get after the quarterback.
The Patriots know the only chance they have of slowing down Eli Manning is putting pressure on him every play. Their secondary is still weak despite some more encouraging play in recent weeks, so they can't rely on those guys to make a bunch of big plays.
Look for some exotic looks from the Patriots that will lead to extra rushers. That should allow Anderson to get some clean shots at Manning, especially since Vince Wilfork will be the main focus of New York's offensive line.
Anderson will take down Manning at least once.
Wes Welker Receptions: More than LeBron James assists vs. Raptors (-115)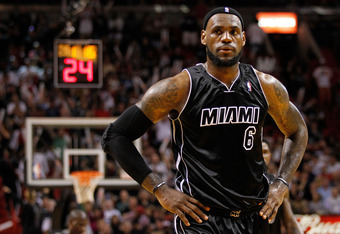 Mike Ehrmann/Getty Images
If you thought those first two picks were wacky, this one takes the cake. James' Miami Heat take on Toronto earlier in the day, so by the time the Super Bowl kicks off it will be clear how many catches Welker needs to pass him.
The reason I give Welker a clear edge here is the level of competition. The Patriots are expected to be in a tight battle with the Giants while Miami shouldn't have much trouble with Toronto. It wouldn't be a surprise to see James taking the entire fourth quarter off due to a blowout.
New England's leading receiver caught nine passes in the first game between the two teams. He's a matchup problem for the Giants, so he should be in line for a similar stat line this time around. Look for him to crack double-digit grabs while James checks in with six or seven assists.