English Premier League: Predictions for the 2011-12 Premier League Run-in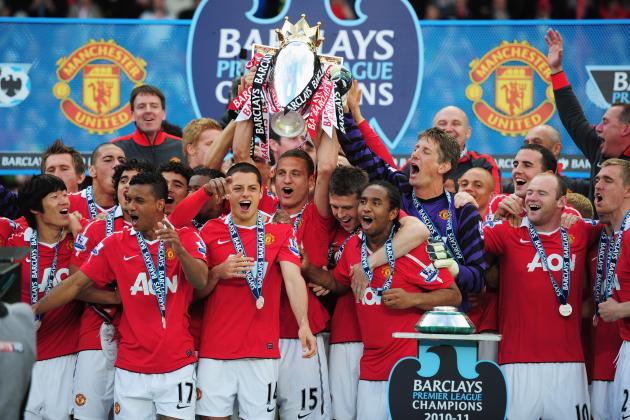 Shaun Botterill/Getty Images

We are now over half way into the Premier League season; the January Transfer Window has come and gone and the end of the season is not so far away.
There is still everything to play for in the league—at the top where the championship is far from decided, and at the bottom, where the relegation battle is heating up. Even in the mid-table there are plenty of bragging rights at stake, and a Europa League place or two.
So, here are some early predictions for the Premier League run-in as managers, players and fans all begin to look towards May.
Begin Slideshow

»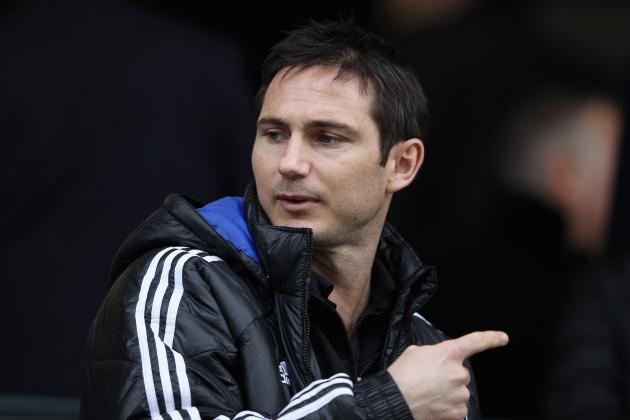 Clive Mason/Getty Images

Realistically, Chelsea aren't going to win the Premier League. They are currently 12 points behind Manchester City and Manchester United and, at the moment, simply don't look like they are going to be challenging for the title come May.
However, they could well be in a battle to hold on to fourth place. Liverpool, Newcastle and Arsenal are all going to be chasing the final Champions League spot and Chelsea could well be in a relegation fight of their own.
Frank Lampard could be key to Chelsea holding onto their Champions League status. Lampard is no longer regarded as an automatic starter, as he once was, but the statistics suggest he's as good as ever.
Lampard already has nine goals, and four assists this season—one fewer goals than last season and twice the number of assists, according to ESPN.
The 33 year-old seems to be anything but past it and is a clinch player who could well be the man Andre Villas-Boas needs, if it comes down to the wire.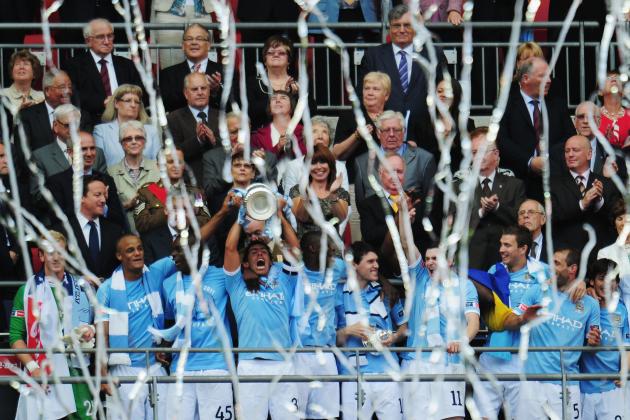 Shaun Botterill/Getty Images

Manchester City have looked invincible at times this season, but then at other times they've looked very beatable.
On paper, they look like a much better bet than Manchester United, especially given all the injury problems the Red Devils have had so far this season, but the two Manchester sides are currently level on points.
Manchester United have the experience—many of their players have multiple Premier League titles under their belts, and their manager is the definition of experience and poise under pressure.
So, Manchester City are not the dead favourites they look to be at a quick glance. However, that doesn't mean that they won't hold off Manchester United and, possibly, Tottenham Hotspur.
Manchester City simply have too much quality not to win the title. They have an incredible collection of players and have already showed remarkable determination and concentration to keep playing at their best whilst the Carlos Tevez saga has dragged on around them.
Furthermore, they've shown big game metal by beating Manchester United comfortably in the Manchester derby earlier this season.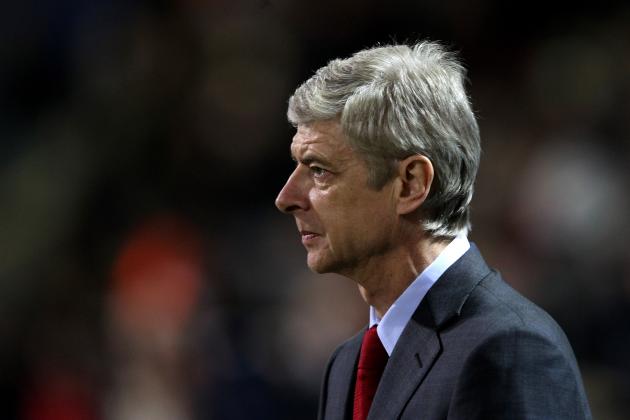 Alex Livesey/Getty Images

Arsenal have managed to remain top four regulars, despite failing to win the league for several seasons, and have proven wrong those who've said that Arsenal would fail to make the top four time and again.
However, this year things are looking especially grim for the North Londoners. They currently sit five points behind the top four, and a huge 17 points behind league leaders Manchester City.
So how can Arsenal finish in the top four? Maybe, just maybe, they can't.
Arsenal have lent heavily on the goals of Robin van Persie, and any drop in his form could be disastrous. Their defence has looked shaky on more than one occasion, and the competition they face from the likes of Liverpool and Newcastle, as well as Chelsea, means that they are in danger of not even making European football through the league.
Plenty of people will be hoping that Arsenal, and Arsene Wenger, do fail to make it into the top four, which will only spur them on. But it seems doubtful that even that will be enough to put Arsenal into the top four.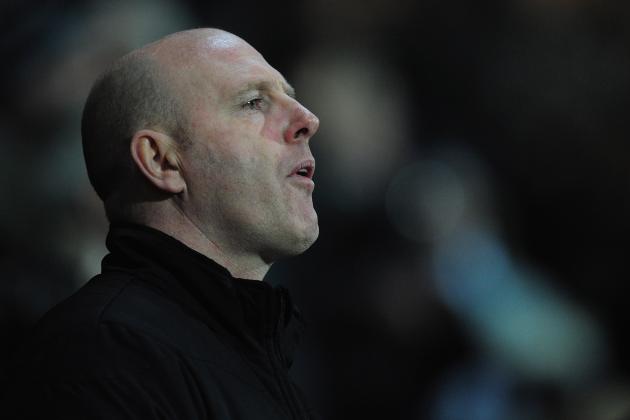 Jamie McDonald/Getty Images

It is increasingly looking like their are four teams fighting over one Premier League spot next season. QPR have made enough January signings to help them pull away from the danger zone, leaving the aforementioned four sides: Blackburn Rovers, Wolves, Wigan and Bolton to fight it out.
So why should Blackburn, the side whose manager has been under siege almost since the season started, survive and the others suffer relegation?
It's fairly simple, actually. Steve Kean has pulled off victories against Manchester United and Arsenal, no mean feat, especially when he hasn't had the backing of the fans to lift the side during home games.
All of the relegation candidates have tough games between now and the end of the season, but Blackburn have plenty of quality with the likes of Chris Samba, Paul Robinson, Yakubu and Morten Gamst-Pederson—and have already shown that they can beat some of the best sides in the league.
Wigan have not won a game since 10th December, nearly two months ago, and are looking likely to fall further off the survival pace.
Bolton have picked things up in recent times and, even without Gary Cahill, look to be competitive, but, for me, don't have enough to outdo Blackburn.
Wolves, meanwhile, got off to a great start this season, but quickly got stuck in the mire. They have not won since 4th December and are really struggling at the moment. It is perfectly possible that they'll pick things up, but at the moment they look like the best candidates to compete over 20th position with Wigan.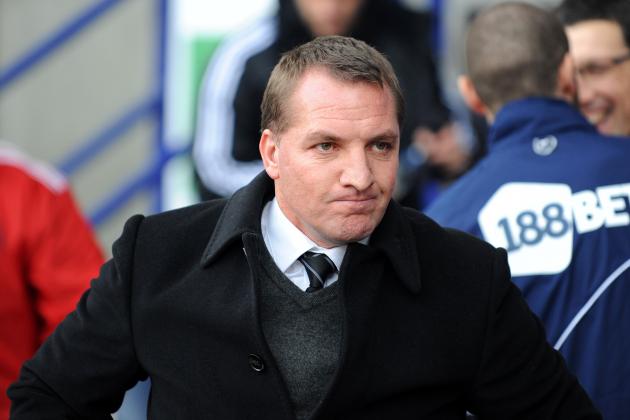 Clint Hughes/Getty Images

Swansea are fast becoming the neutrals team of choice. They embody the underdog spirit, but also play some fantastic football, famously out-passing Arsenal earlier this year.
In Brendan Rodgers they have a young manager with piles of ability, a guy who is really getting the most out of his players. He has made sure his side is not just a pretty face, either. Swansea's defence is incredibly frugal—they have conceded just seven goals at home in 12 games, second only to Manchester City.
They currently find themselves two points behind Norwich, and are comfortably ahead of QPR in a season which has seen the strongest collection of promoted teams in years.
Can the Swans overtake Norwich? In my opinion, they should be able to do so quite comfortably. Their home form is very impressive, and is only going to help them pick up their away form. They are also blessed with a goalkeeper who is looking like one of the finds of the season, and a fantastic team ethic.