'Ninja of Love' and the 15 Silliest Nicknames in MMA
Photo courtesy of Jonnypsmusic.com
Most fans of MMA associate a fighters nickname to what she/he's accomplished whilst rising through ranks to their present station. While some monikers are indicative of a fighter's persona, others come across as downright silly.
Here we'll take a look at some of MMA's silliest nicknames.
Begin Slideshow

»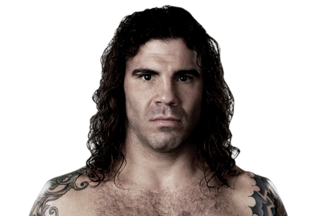 Clay Guida needs to make up his mind as to what profession he's best suited.
In Guida's case, it's fighting I suppose, but word on the street is he still likes to earn a little bit on the side. Well, assumingly more than what Dana White and Co are paying him.
He actually moonlights as a carpenter (his former career before he strapped on them gloves), building chairs, tables and everything wooden when he's not bleeding in the Octagon.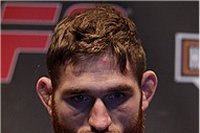 Read into his name what you will, but everything about it is a fail—Filthy (disgusting) and Mauler (they like it rough).
Enough said.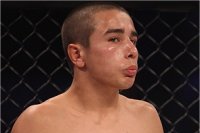 I'm assuming "Pitbull" wasn't on Thomas Casarez's list of nicknames, hence the name "El Chihuahua."
In any fight game, El Chihuahua just won't do.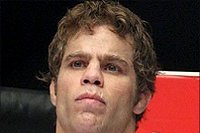 Steve Berger trains out of the Red Nose MMA, hence the name. He added the Pitbull to the end, so as to fool the public that's he's got bite.
Truth be told, the only thing going for Berger is his bark. His 21-21-2 record is proof of that.
Still, on average, for every win he's scored, he's lost a minimum of two times and a maximum of three.
The funny thing is he's never been submitted, not even once, that must be the reason why he has the nickname "Red Nose"—too many punches to the grill due his defensive frailties or lack thereof.
The omission of "Pitbull" is because he just doesn't have enough snarl to warrant it.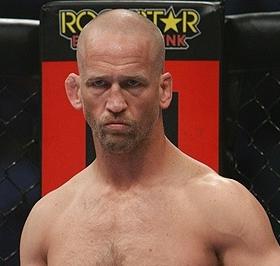 The Cesar Gracie fighter is 6-1-1 in his career with three of those wins coming by way of decision and one draw to boot.
That tells me one thing—Bret Bergmark ain't that angry. An uncultured bumpkin he maybe, but that's all she wrote.
If Gegard Mousasi is intent on catching dreams, then I'd suggest he heads straight for the gates of the UFC. Well, he'll be there soon enough and then he can try catching a dream in the Octagon against the current 205-lb champion Jon "Bones" Jones.
However, the former Strikeforce and current Dream light heavyweight champion has more chance of catching a ground-and-pound beatdown than a dream.
The apt phrase would be nightmare and sweet dreams.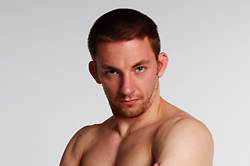 If the UFC's recent acquisition Nick Denis omitted the "Love" from his moniker, it would make a whole lot of sense with regards to his Kyokushin background.
However, "Ninja of Love" suggests something entirely different, like...it just doesn't make sense.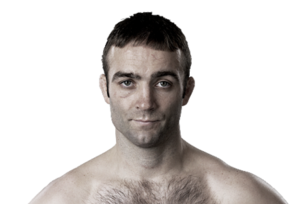 You can just about guess what's on Jacob Volkmann's Christmas wish list for 2012: Getting to grips with President Barack Obama and locking in a painful armbar or a gift-wrapped Kimura, with the sole intention of ripping his arm off.
That said, "Christmas" only comes once a year, so Obama should be lucky.
Christmas? Please!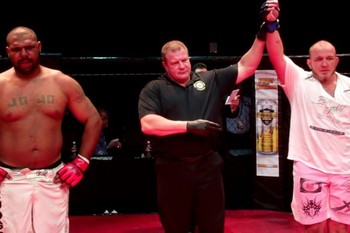 By the photo you can tell Jojo Thompson is brown in complexion, but not chocolate brown or dark chocolate and he most definitely ain't thunder either—his 8-7-1 record put paid to that.
Though he's probably a hit with the ladies—"I want me some Chocolate Thunder"—it's a sure-fire bet that disappointment will follow thereafter.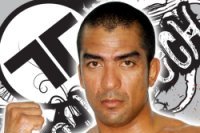 Alvarez's 4-0 record is not bad, but his sobriquet "The Flying Cockroach" is something else. It's basically a huge fail.
Why would he assume such a name? You'll have to ask the man himself.
However, if the "roach" is taken off, his moniker then becomes a catastrophic fail.
Next...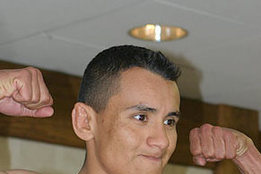 It's a well-known fact that Jorge "The Naked Man" Ortiz is related to former UFC light heavyweight champion Tito Ortiz.
Whilst the latter assumed the monikers "The Huntington Beach Bad Boy" and most recently "The People's Champ," his distant cousin Jorge chose the nickname "The Naked Man."
If there was ever a case for locking up your daughters, Jorge "The Naked Man" is it.
You can tell by the way he's grinning like a Cheshire cat in the photo that's he's completely starkers.
Oh! And if you believe Ortiz is related to Ortiz, then you'll believe anything.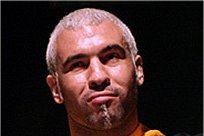 Yeah! I can dig a nickname like "The King of Rock N Rumble," but only if it does what it says on the tin. In Elvis Sinosic's case, it doesn't.
For one, he ain't Elvis Presley so he can't rock, nor can he rumble, as his record (8-11-2) suggests otherwise.
With an MMA resume like that, it's no wonder he called it a day.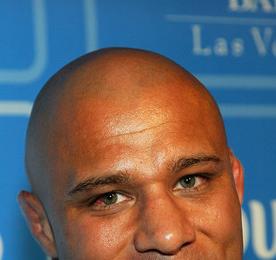 "Twinkles Toes" suggests someone who is quick and nimble on their feet like a dancer and even a mixed martial artist like Frank Trigg, but why did he have to assume that moniker?
Frank "One Shot" Trigg or Frank "Trigger Happy" Trigg would've sufficed; I think I like the latter.
I guess it's each to their own...Twinkle Toes.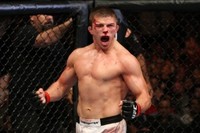 Rick "The Horror" Story!
How about the "Ricky Horror Show"? Now that would suffice, especially given his last two fights in the Octagon—horrible, horrific and horrendous and that's without the post-fight lame excuses as to why he lost.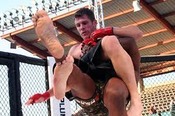 If one day you should come across Joseph Bochenek, don't be afraid to call him a "Ho Bag," because that's what he is without the expense—he gives it up for free akin to his 10 submission losses in…wait for it…his 10 career fights.
For additional information, follow Nedu Obi on Twitter.