One Thing LeBron James and Each MVP Candidate Must Improve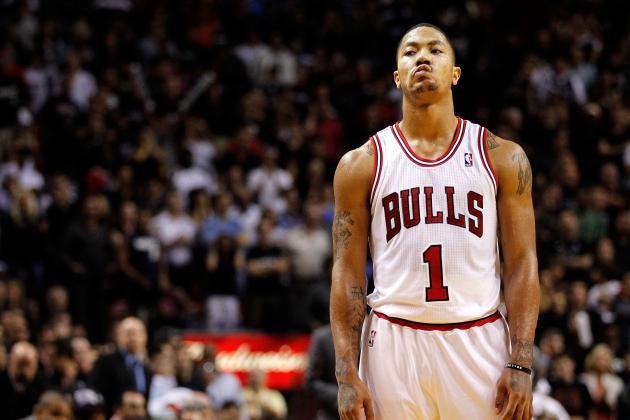 Mike Ehrmann/Getty Images

The candidates for Most Valuable Player are the best that the NBA has to offer. Mostly mainstay contenders, there are still things that each player must get better at to separate himself from the rest of the pack.
With the best basketball players in the world, these things aren't necessarily adjustments to their games, but mental changes and attitude fixes that will make them and their teams as successful as possible.
Here's a look at what each potential MVP must improve.
Begin Slideshow

»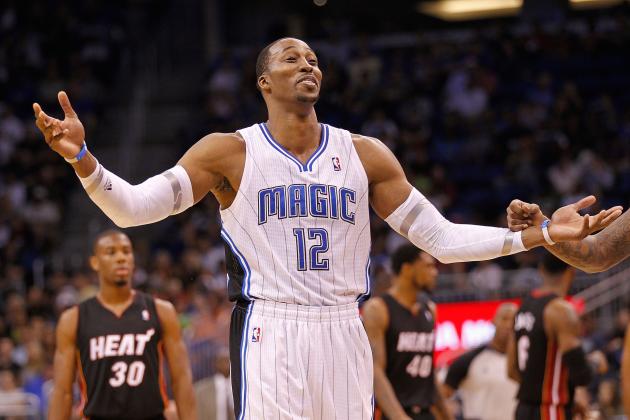 Mike Ehrmann/Getty Images

Season Stats: 37 MPG, 55% FG, 46% FT, 20 PPG, 15 RPG, 2 BLK, 21 games played
The premier big man in the NBA, finally with an offensive game to complement Hall of Fame-worthy defensive prowess, has two things he needs to work on.
First of all, Howard needs to start exercising some professionalism. There are better ways to handle trade demands instead of contributing to the media circus and adding a new destination to his wishlist seemingly every week. The Magic have better talent than the 13-9 record would suggest, and the team has suffered because of the distraction Howard has been.
Second, Howard needs to put the team on his back and demand the ball. Dwight has been dominant against every opposing center this year, which makes recent losses against teams like the Celtics all the more unacceptable. When there is a huge advantage on the low block, No.12 should be posting no less than 30 points and 20 rebounds.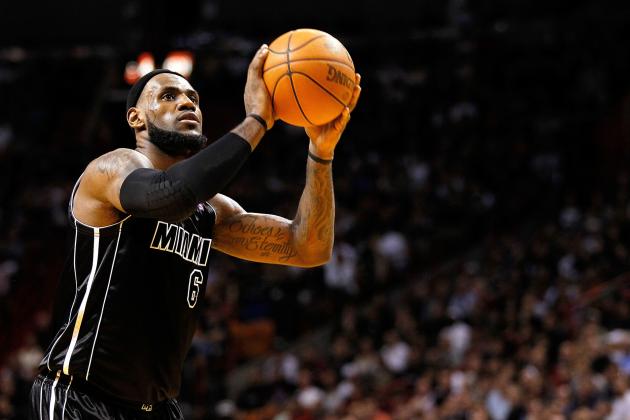 Mike Ehrmann/Getty Images

Season Stats: 37 MPG, 55% FG, 40% 3PT, 75% FT, 29 PPG, 8 RPG, 7 APG, 20 games played
The Big Three have finally meshed and are playing well together. LeBron has also gotten better, admittedly, but his needed improvement should be obvious. He should be more aggressive and start winning the fourth quarter.
Yesterday's game against the Bucks is a perfect example of what King James is still lacking. Twenty-four points in the first quarter, the most points any player has scored in a quarter this season, and then a disappearing act the rest of the game.
LeBron has the talent, and the supporting cast around him to succeed, but the one thing that has always been missing is the killer instinct. He needs to find it, because another MVP award, and more importantly, a championship ring won't be coming until he does.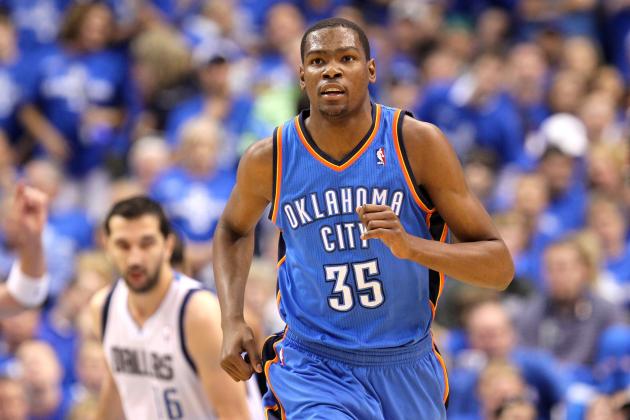 Ronald Martinez/Getty Images

Season Stats. 36 MPG, 51% FG, 36% 3PT, 82% FT, 26 PPG, 7 RPG, 3 APG, 20 games played
For the two-time scoring champ, there isn't much to critique. Durant has developed into a good perimeter defender, and an above-average rebounder to complement his shooting and ball skills.
However, if there was one thing that KD could improve on, it would be leadership. Russell Westbrook is an awesome complementary player, but the fact is, no matter how much he shoots and wants to be the No.1 guy, Oklahoma City is Durant's team.
The two have gotten along well so far, with Durant proving to be a class act in defusing the recent altercation between the two in December. But sooner or later, Durant will need to put his foot down and take charge.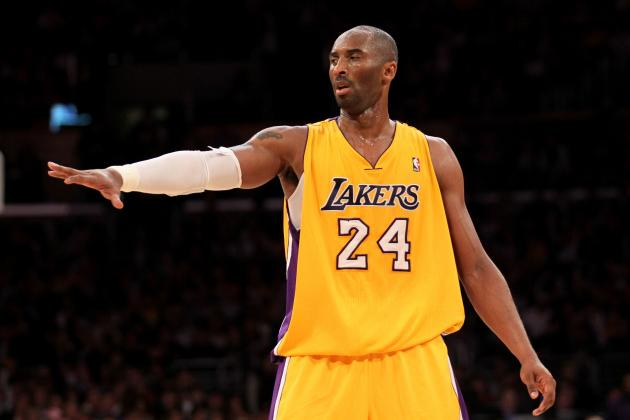 Stephen Dunn/Getty Images

Season Stats: 38 MPG, 45% FG, 28% 3PT, 84% FT, 30 PPG, 6 RPG, 5 APG, 22 games played
What Bryant has been able to do this season has been amazing, considering the torn ligament in his shooting wrist and the resulting injections before each game. The Mamba has proven that he can still score and attack the basket at will, providing clutch moments and keeping the Lakers competitive.
Kobe's 40 point games earlier in the season got him a lot of attention in the MVP race, but his scoring highlights should be a lesser factor in deciding his worthiness. The bigger factor, and thing that he needs to improve on, is learning when to defer and facilitate the offense.
Bynum and Gasol are still one of the best frontcourts in the league. We all know he can score, but Kobe needs to trust and feed the two bigs more, and in turn make the team better. How well he does that, as the season winds on, will determine if he deserves the MVP.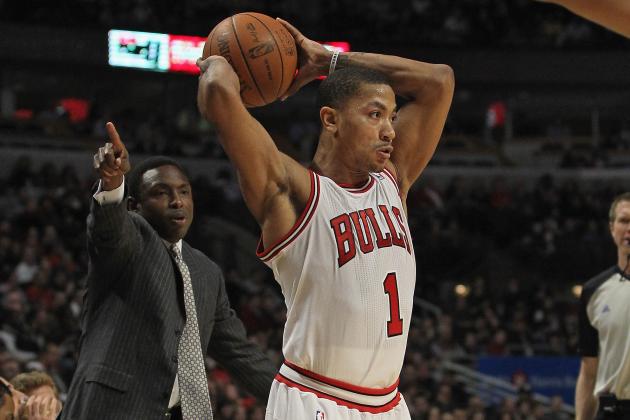 Jonathan Daniel/Getty Images

Season Stats: 37 MPG, 45% FG, 29% 3PT, 86% FT, 23 PPG, 3 RPG, 7 APG, 18 games played
For what he needs to improve on, the defending MVP faces a puzzling predicament. These days, the pressure filled job of scoring and carrying the team at certain times falls on shooting guards and small forwards, and to a lesser extent, power forwards.
Rose has vastly improved since he came into the league, adding a deadly jumper when his main skill was slashing to the rim. But as a shoot first point guard, Rose's needed improvement is learning when to be a scorer and when to be a passer.
Sometimes he will dribble around and force shots without looking for an open man, disrupting the offensive flow. Although he is one of the few point guards who can take over a game, Rose needs to find the balance between doing what he does best and attacking the basket, while still keeping his teammates involved.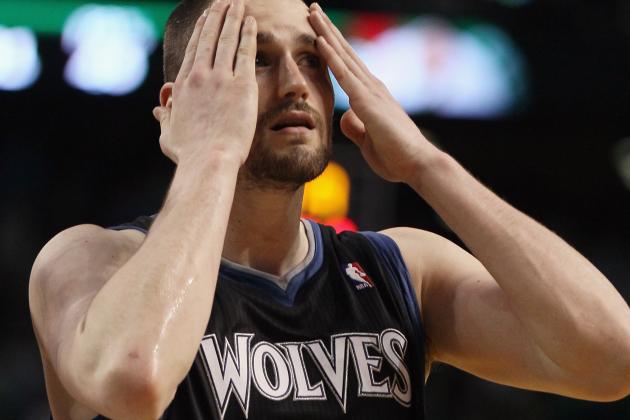 Elsa/Getty Images

Season Stats: 39 MPG, 45% FG, 40% 3PT, 80% FT, 25 PPG, 13 RPG, 21 games played
Kevin Love should be a dark horse candidate to win MVP. Averaging a double-double the last three seasons, and carrying the Timberwolves for most of his career, the power forward out of UCLA should be getting a lot more attention.
Despite having a breakout year and getting a point guard who looks for him consistently, the strength of Love's MVP candidacy is in doubt. The Timberwolves would probably have to sneak into the playoffs for him to have a chance at getting significant consideration, and with Minnesota currently in last place in the Northwest, it's not looking good. A shame, since such an obviously deserving player won't get his chance.