WWE Royal Rumble 2012 Results: 7 Superstars Who Should Have Been in the Rumble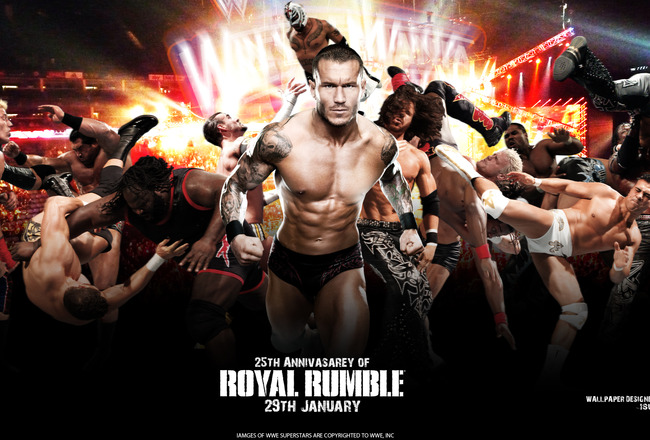 ...And the wrestlers they should have replaced...
This year's Royal Rumble match was disappointing, to say the least.
I don't know whether I'm the only one who thinks this, but I believe the order the superstars entered, who eliminated whom and just the way the match was structured was all wrong.
I think the Rumble finale was perfect, with Sheamus and Chris Jericho having about 15 minutes to excite the crowd and keep them on the edge of their seats until the very last moment.
This segment saved the whole Rumble in my opinion.
Regardless of this, the rest was a mess, and many spots were wasted when they could have been used by the quality superstars I have lined up in this slideshow.
Enjoy!
The Funkasaurus Replaced Jerry Lawler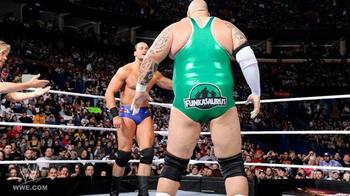 Jerry Lawler had no business being in this Royal Rumble match. Brodus Clay could have easily replaced him.
I didn't want to see Brodus Clay in a squash match; I wanted to see him in the Royal Rumble!
Brodus could have added a bit of pizazz to proceedings by having his full entrance happen.
One way this could have happened is if two superstars eliminated each other, leaving the ring empty, ready for Brodus.
He could then have eliminated a few jobbers before being eliminated by a bigger superstar, such as...
Mark Henry Replaced Hacksaw Jim Duggan
Despite competing in a cage match earlier in the night, we should have definitely seen Mark Henry in the Rumble match.
It would have actually worried the audience and the superstars as to who could eliminate the World's Strongest Man, and it could have led to a recreation of the aforementioned triple threat match.
However, this could only happen if the following replacement happened.
HOOOOO!
Daniel Bryan Replaced The Great Khali
Daniel Bryan would have to be entered for the situation I suggested in the previous slide.
It also would have played on the audience's way of thinking that anyone can enter, so anyone can win. I would have had him stay in until the final four at least, just so people were kept interested.
This would have been good for the Royal Rumble, but it also would have been good for Daniel Bryan, as I don't feel there are as many people are invested in his title run as there should be.
It would have been a lot better than seeing The Great Khali lumber around the ring bearing no threat whatsoever.
CM Punk Replaced Ricardo Rodriguez
What on earth was Ricardo doing in the Royal Rumble?
There was no need for that at all. It was yet another wasted spot.
It should have been clobberin' time!
Having CM Punk in the Rumble match would have been great after he had defended his title against Dolph Ziggler, especially as he pulled a double-header as well.
It also would have added to the prediction that a champion would win the Rumble.
John Cena Replaced David Otunga
John Cena had fought a hard battle against Kane, but he wasn't exactly really injured, so I see no reason why he couldn't have competed again.
I would have loved to see people when he entered and hear the collective groan as everyone predicted (incorrectly) a win for SuperCena.
What would have made his entrance a bit more exciting would be if the following person entered as well.
Kane Replaced Jey Uso
Jey Uso obviously wasn't going to WrestleMania.
So why not replace him with the Big Red Machine?
He could have broken his record of 11 eliminations this year, and it would have been believable because of his revitalised gimmick.
I would say he would have to eventually be eliminated by Cena to make way for this guy...
The Rock Replaced Michael Cole
The Rock!
Can you even imagine the pop The Great One would have received if he had been a surprise entrant in this year's Royal Rumble?
It would have been electric.
Despite the fact that it technically would not have made sense to have The Rock in the Rumble, it could have been used to further the feud between Cena and Rocky.
After eliminating Kane, Cena's face would have been brilliant if The Rock had followed.
Obviously, he would have to be eliminated eventually, but I probably would have given that honour to Orton or Sheamus.
Conclusion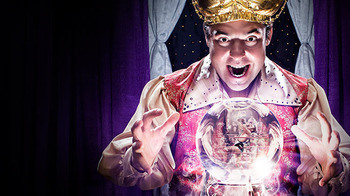 Some may agree with my choices, whereas others may disagree.
However, the fact still remains that this year's Rumble left a lot to be desired.
The final 15 minutes were great, but anything before that was heavily disappointing.
All of my replacements here rely on other people to make their entrances in the Royal Rumble worthwhile, something I believe the creative team did not consider at this year's event.
By omitting the stupid entrants, the 25th anniversary could have been a star-studded occasion and something to remember for years to come.
Keep Reading