Fantasy Baseball 2012: NL Central Sleepers and Prospects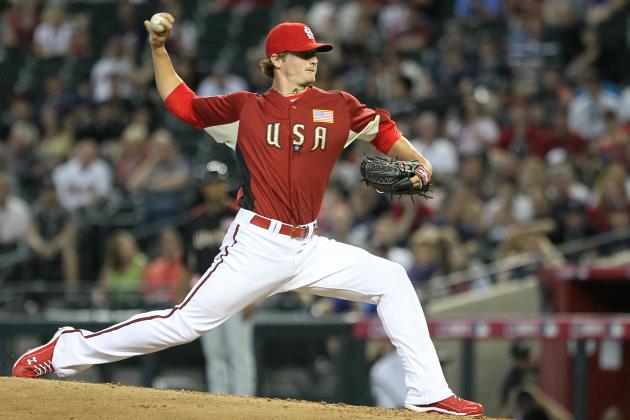 Jeff Gross/Getty Images

The two biggest free agent signings so far this offseason have been at the expense of the NL Central. Both Albert Pujols and Prince Fielder left their clubs to sign with the Angels and Tigers, respectively.
The Central produced two National League playoff teams in 2011—the Brewers and the Cardinals—with the Cardinals winning their 11th World Series championship.
In 2012, this division should be an exciting three-team race between the Brewers, Cardinals and Reds.
Even without Pujols and Fielder, this division is full of studs with names like Ryan Braun, Joey Votto and Andrew McCutchen, but let's take a look at some lesser-known players who will be useful to fantasy owners in 2012 and beyond.
Begin Slideshow

»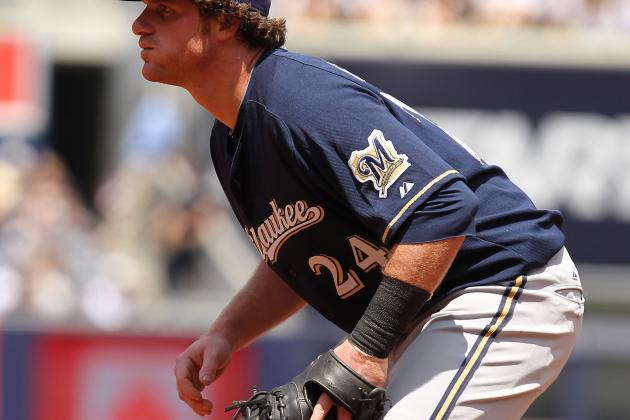 Al Bello/Getty Images

Gamel has been the definition of a Quad-A player over the last few seasons. He rakes in the minors and then struggles mightily at the big league level.
Gamel is a career .304 hitter in the minors and he hit 29 home runs for AAA Nashville last year. Those numbers have not translated to the major league level, however. Gamel has a .222 career big league batting average and has only slugged five home runs over 171 at-bats in a four-year period.
Gamel, still just 26, figures to get most of the starts at first base this season with Prince Fielder gone. Hopefully his struggles in the majors are mostly due to inconsistent playing time.
Gamel will start the year with third base eligibility, so he is definitely worth a look for fantasy owners.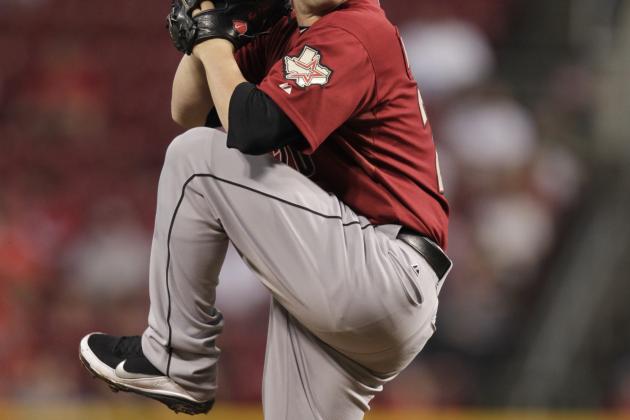 John Sommers II/Getty Images

Norris is a nice source of strikeouts and he is still flying under the radar on draft day.
Playing for the Astros, he probably won't have a winning record again this season, which is the main thing keeping his value down.
Norris improved his walk rate from 4.5 per nine innings in 2010 to 3.5 per nine innings in 2011, and it translated into 3.77 ERA and a 1.33 WHIP—numbers that won't kill you in those categories.
Norris will be 27 on opening day, so he still has room to improve. Grab him late and you won't be sorry.
Denis Poroy/Getty Images

Rizzo is slated to start the year at AAA where he slashed an amazing .331/.404/.652 and hit 26 home runs in the Padres' system.
To say he struggled at the big league level last year would be an understatement. Rizzo only hit .141 with one home run in 128 at-bats.
Rizzo is still just 22 years old and has a ton of potential. He will likely be called up at some point in 2012 and will be a hot waiver wire add when that happens.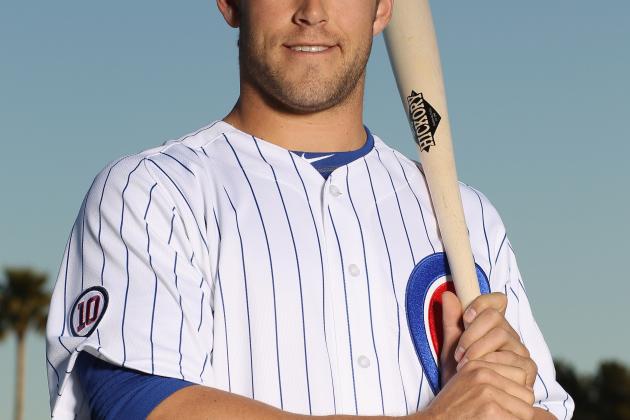 Ezra Shaw/Getty Images

Jackson offers an exciting mix of power and speed. The 2009 first-rounder hit 20 home runs and swiped 21 bags in 431 at-bats between AA and AAA.
Jackson is a career .297 hitter with the ability to draw a lot of walks (144 over the last two seasons).
Unfortunately, the Cubs have a crowded outfield at the moment. Alfonso Soriano, Marlon Byrd and David DeJesus figure to be the starters with Tony Campana and Reed Johnson backing them up.
The 23-year-old Jackson will force his way onto the big club at some point in 2012.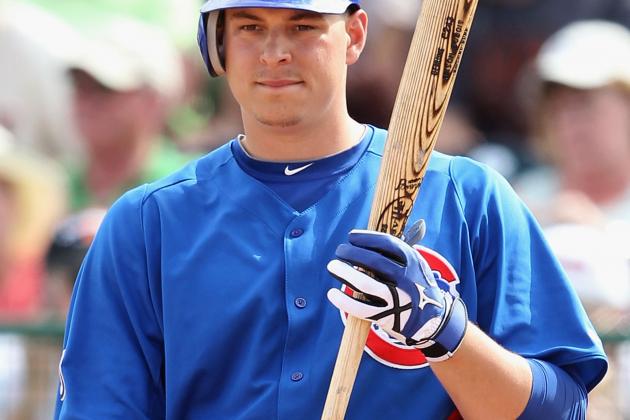 Christian Petersen/Getty Images

Anthony Rizzo is the first baseman of the future for the Cubs, but until that time comes, LaHair will be the man at first.
At 29 years old, LaHair is not a prospect. He did, however, put up great numbers at AAA last season.
LaHair hit 38 home runs and hit .331 with a gaudy 1.07 OPS in 456 at-bats for the Iowa Cubs. He was called up in September and hit .288 with two home runs in 59 at-bats.
Keep an eye on how LaHair does this spring—he may be worth a late-round pick, even if Rizzo takes over at first base later in the year.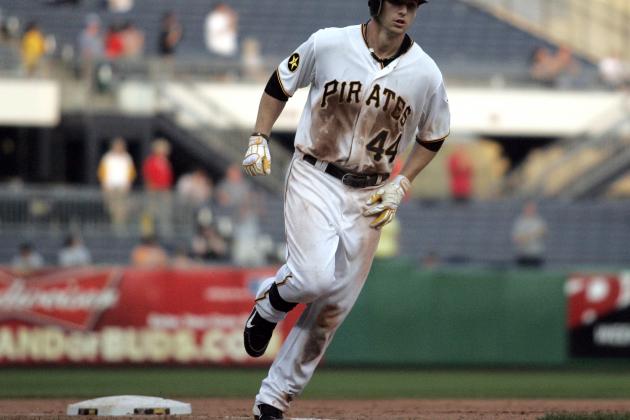 Justin K. Aller/Getty Images

Presley is expected to be the Pirates' starting left fielder in 2012 and will be a nice source of stolen bases with a good batting average.
He stole 31 bases between AAA and the majors even though he missed a month with a thumb injury.
Presley is also a candidate to lead off this season and could be an excellent source of runs with guys like Neil Walker and Andrew McCutchen hitting behind him.
No matter where he hits in the order, the 26-year-old will out-perform his 217 ADP (Mock Draft Central).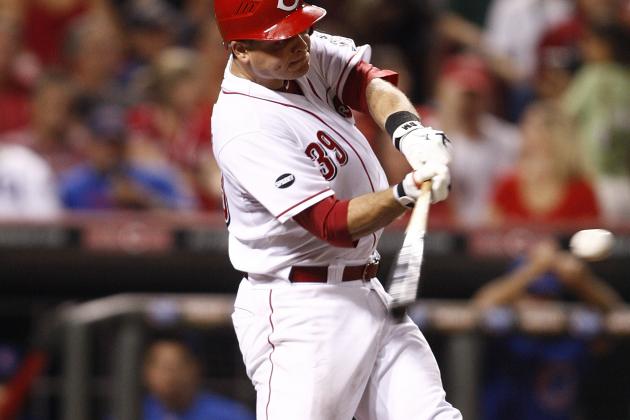 John Grieshop/Getty Images

Mesoraco will soon be a perennial top 10 fantasy catcher, but it may not start this year. Dusty Baker is insanely loyal to his older, more experienced players.
Mesoraco, MLB.com's 14th-ranked prospect heading into 2012, will be splitting time with fellow backstop Ryan Hanigan.
Mesoraco has hit .302 and .289 over the last two seasons in the minors with 26 and 15 home runs in 2010 and 2011, respectively.
He could play his way into the lion's share of the catching duties, but don't draft him as your primary catcher.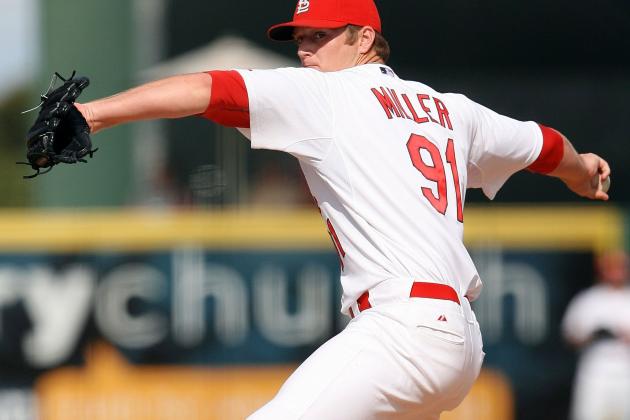 Doug Benc/Getty Images

Miller may not start the year with the big club, but he is one of the best pitching prospects in all of baseball.
He posted a 2.77 ERA and a 1.18 WHIP while striking out 11 batters per nine innings last year between High-A and AA. He actually improved upon being promoted to AA, going 9-3 with a 2.70 ERA.
Miller was Baseball America's 13th-rated prospect heading into 2011 and he may crack the top five on that list this year.
The 21-year-old flame thrower will be a hot waiver wire commodity when he gets the call to the big leagues, which will likely come in 2012.
He may be worth drafting late and stashing away until that day comes.
For more fantasy baseball insight, visit us at http://www.fantasysportskings.com.