Floyd Mayweather Says He Will Fight Miguel Cotto on May 5
February 1, 2012

Ethan Miller/Getty Images
Floyd Mayweather, Jr.'s next fight will be on May 5 at the MGM Grand in Las Vegas against Miguel Cotto, according to Chris Mannix of Sports Illustrated: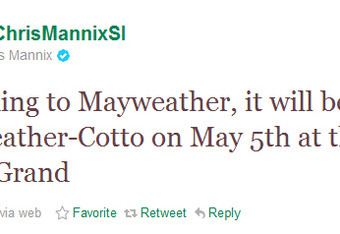 Mayweather last fought on September 17, knocking out Victor Ortiz in the fourth round to run his record to 42-0. He is due to report to prison in June.
What Does It Mean?
I'll let Money explain: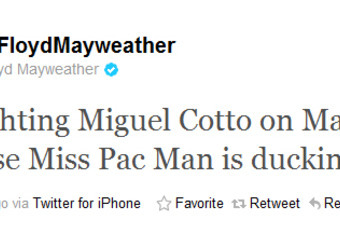 He's talking about Manny Pacquiao, of course. 
The two sides worked hard to come to an agreement after Mayweather called out Pac-Man on Twitter in January, and they got pretty close, but ultimately there were too many hang-ups. 
Perhaps the biggest hang-up was Money's insistence that the fight had to take place on May 5. The date has been set in stone for a while now, and that's the whole reason his 90-day jail sentence was delayed in the first place.
On the bright side, Mayweather vs. Cotto is a pretty sweet matchup. Money is undefeated, but Cotto will put him to the test.
What Happens Next?
According to Dan Rafael of ESPN.com, Mayweather has been granted a one-fight license to fight Cotto, so this fight will proceed as planned.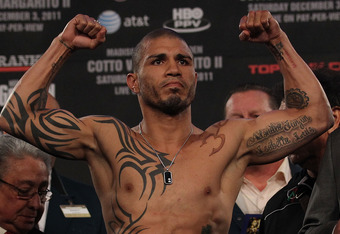 Nick Laham/Getty Images
So now, Mayweather and Cotto will get down to training and the hype machine will turn on several weeks before the fight. When May 5 rolls around, they'll get in the ring and slug each other's brains out.
Win or lose, Mayweather will report to prison roughly one month later.
After that, who knows? It's possible that Mayweather and Pac-Man will once again try to come to an agreement after Mayweather gets out, and not having any time constraints would only help the process.
We can only hope. Pac-Man and Money should have fought a couple years ago, and neither of them are getting any younger. If this fight is going to happen, it needs to happen soon.